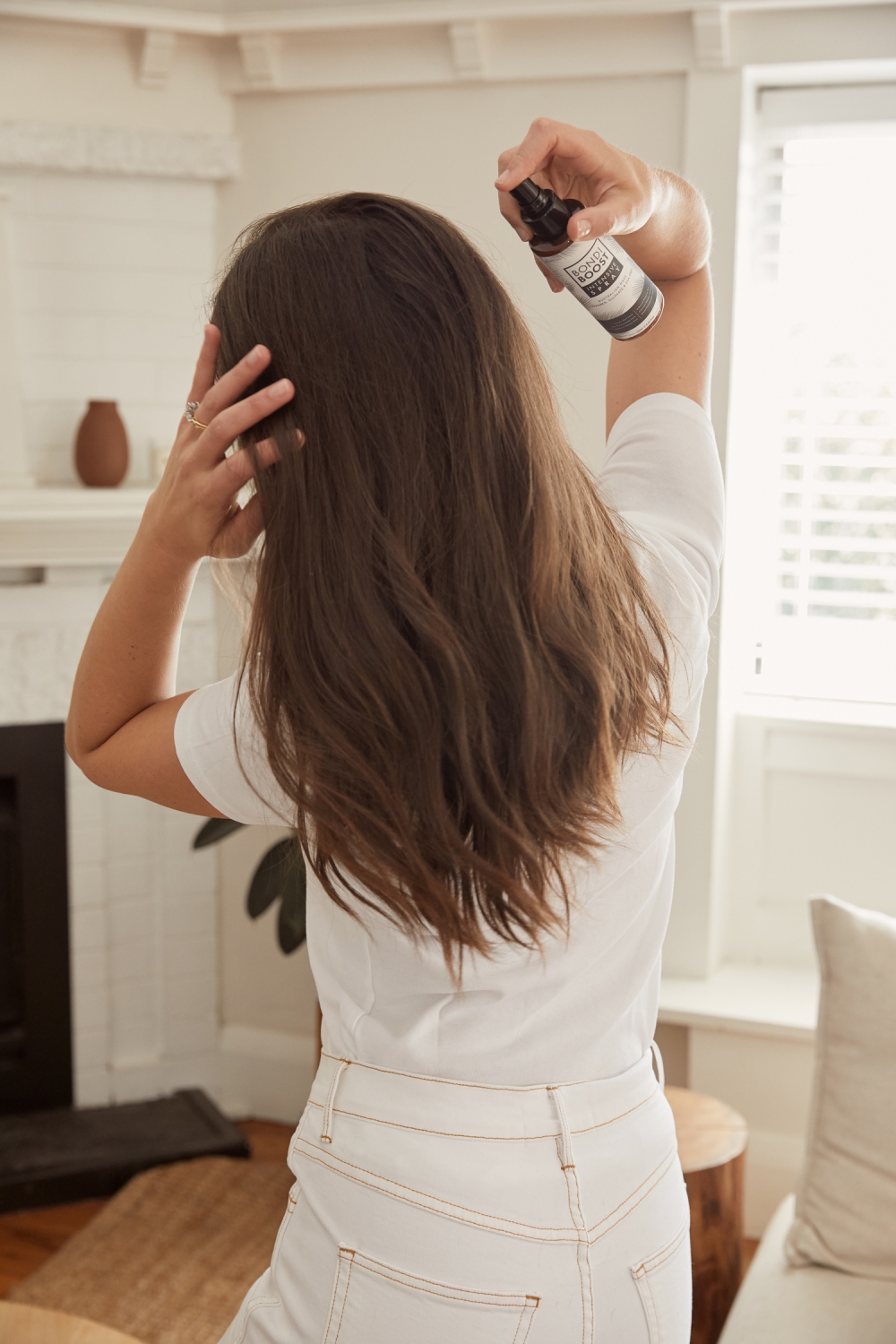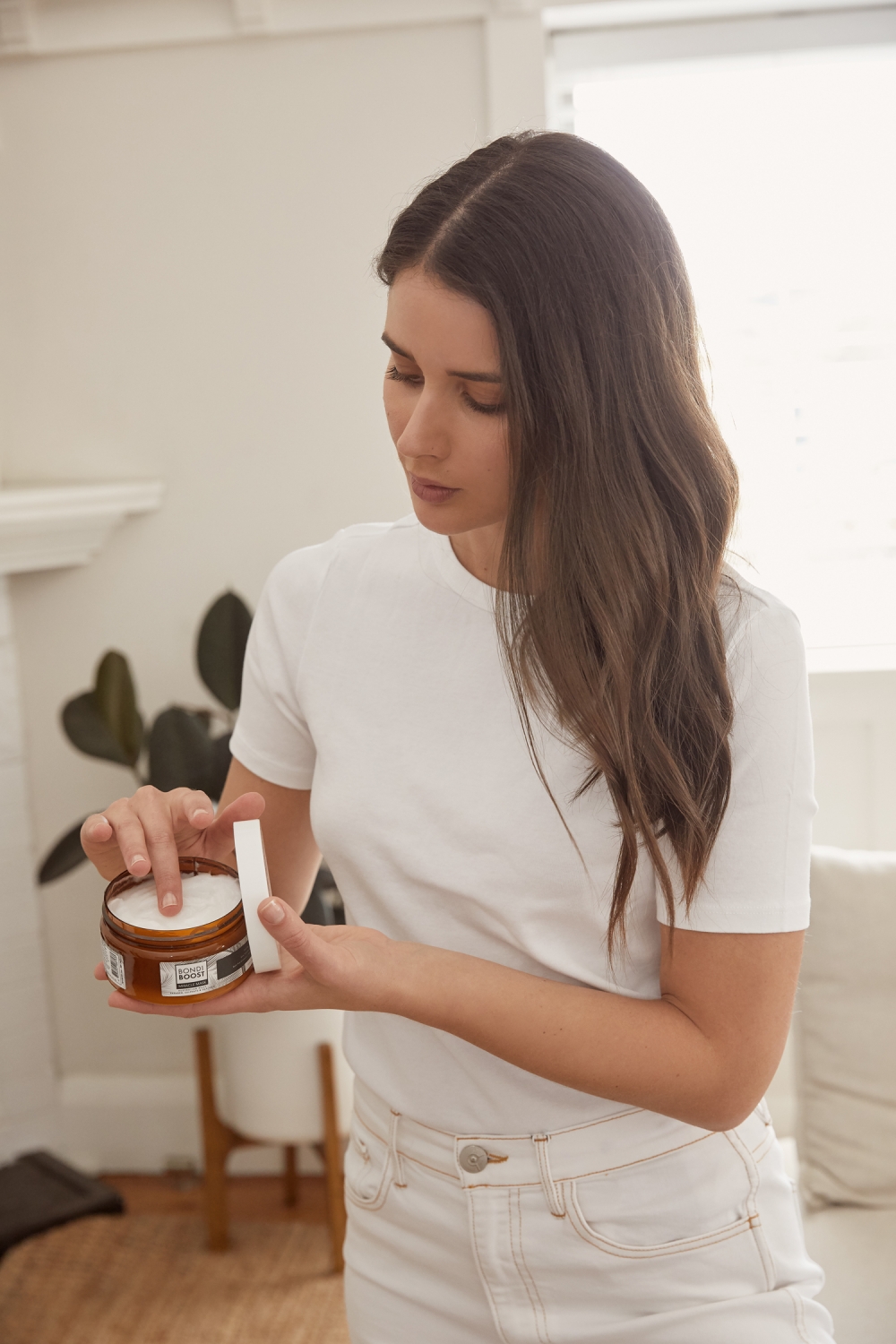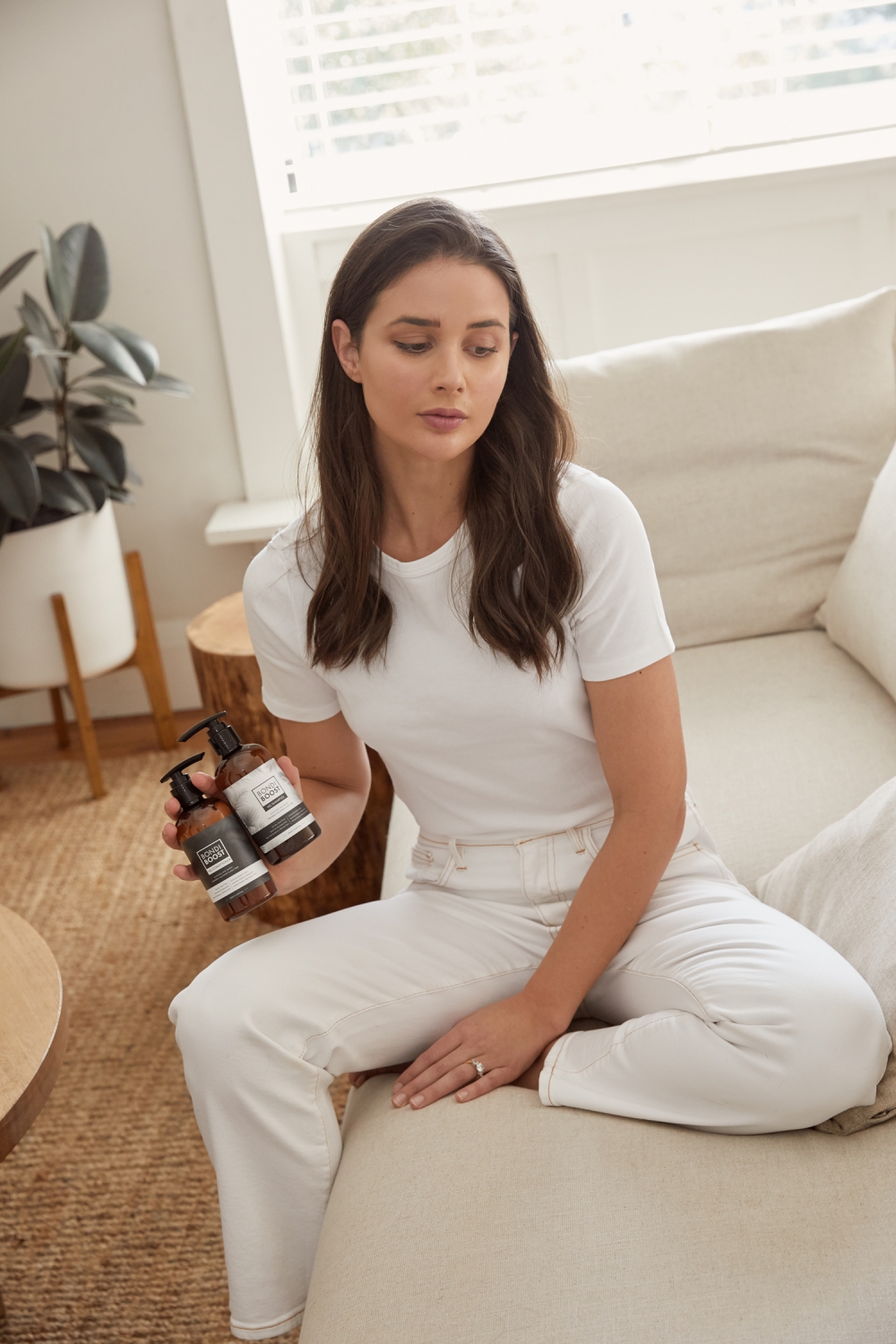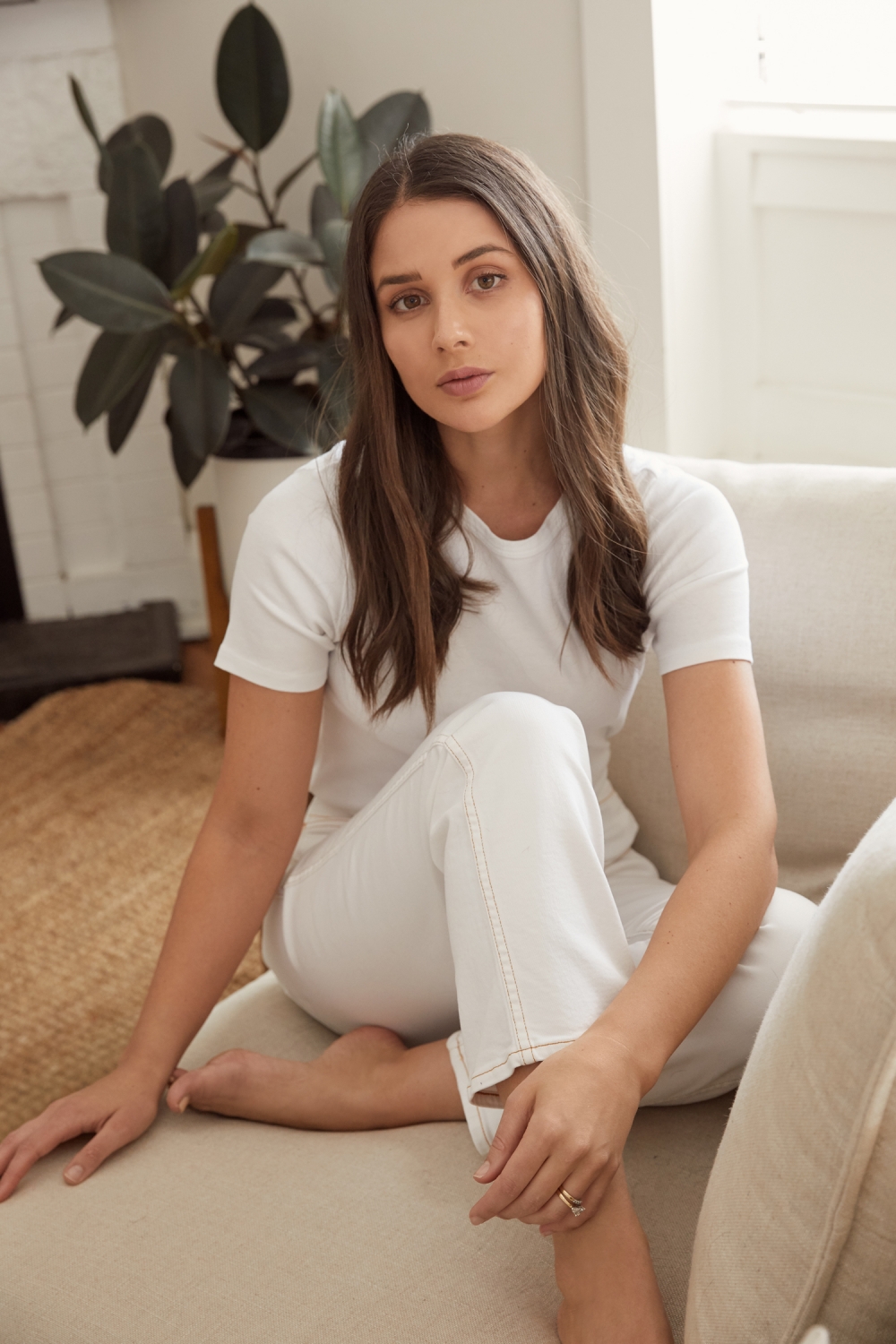 As you're probably aware I've had short hair for most of my twenties, going back and forth between a lob and bob, until last year when I decided I wanted to change things up and commit to growing it out. Perfect timing, as now I'm 30, I've entered a new decade and my hair feels like it's reached the perfect, low maintenance length I've been searching for.
Short hair at first is easy, but to be honest after a while I found the daily styling to be more time consuming than I first thought, and ended up wearing it pulled back in a bun most of the time. I'm wearing my hair out so much more now that it's longer as it sits more naturally as its weight pulls it down and all I need to do is give it a brush through in the morning and I'm good to go.
So what did I do? Firstly it's all about hair health, and I've spoken about this a few times in the past, so more ranting from me on this topic. I stopped dying my hair, and let my natural brown colour grow through. The colour I put through it wasn't all that different, but I skipped the subtle highlights and lowlights to give my hair a rest, which I believe helps with keeping breakages at bay. I'm pretty low maintenance so this was easy for me to commit to, but if you're not sure you can get away with forgoing your colour, go for a balayage look where your roots are natural so at least you're not going back as often.
I also switched to using the new Dyson hairdryer for its hair health attributes, as it doesn't fry your hair like others on the market. I honestly could never go back to a normal hair dryer now and think it's well worth the investment.
Lastly, and it's the one I believe has made the biggest difference in the speed of the growth and that's using BondiBoost after a girlfriend recommended it to me. I've been using the Hair Growth Shampoo and Conditioner for about 9 or 10 months now and absolutely love it and believe it 100% works on speeding up the growth of the hair. The products are formulated with rosemary and peppermint oil which helps stimulate hair growth, prevent split ends and breakage and help hair feel thicker. I also like how BondiBoost is made locally in Australia and it's made with natural and organic ingredients, it's not tested on animals and no animal products are hidden in the ingredients. Thinking that there are animal bi-products in my haircare really weirds me out! In addition to the shampoo and conditioner, I use the Intensive Spray a couple of times a week and the Miracle Mask just once a week for a deep, nourishing treatment.
Now that my hair is at the length I want, I'm still using the products as my hair loves them, and they're just a nice product to use in general. I also think it helps keeps my hair healthy and full of body. When I've had long hair in the past for some reason my hair has felt thin when it gets to a certain length, but I haven't felt that happen this time around.
Not sure how long this new 'long hair, don't care' attitude will last, but I'm currently absolutely loving the change.
*Shot in Collaboration with Bondi Boost
Photography by Ana Suntay-Tanedo