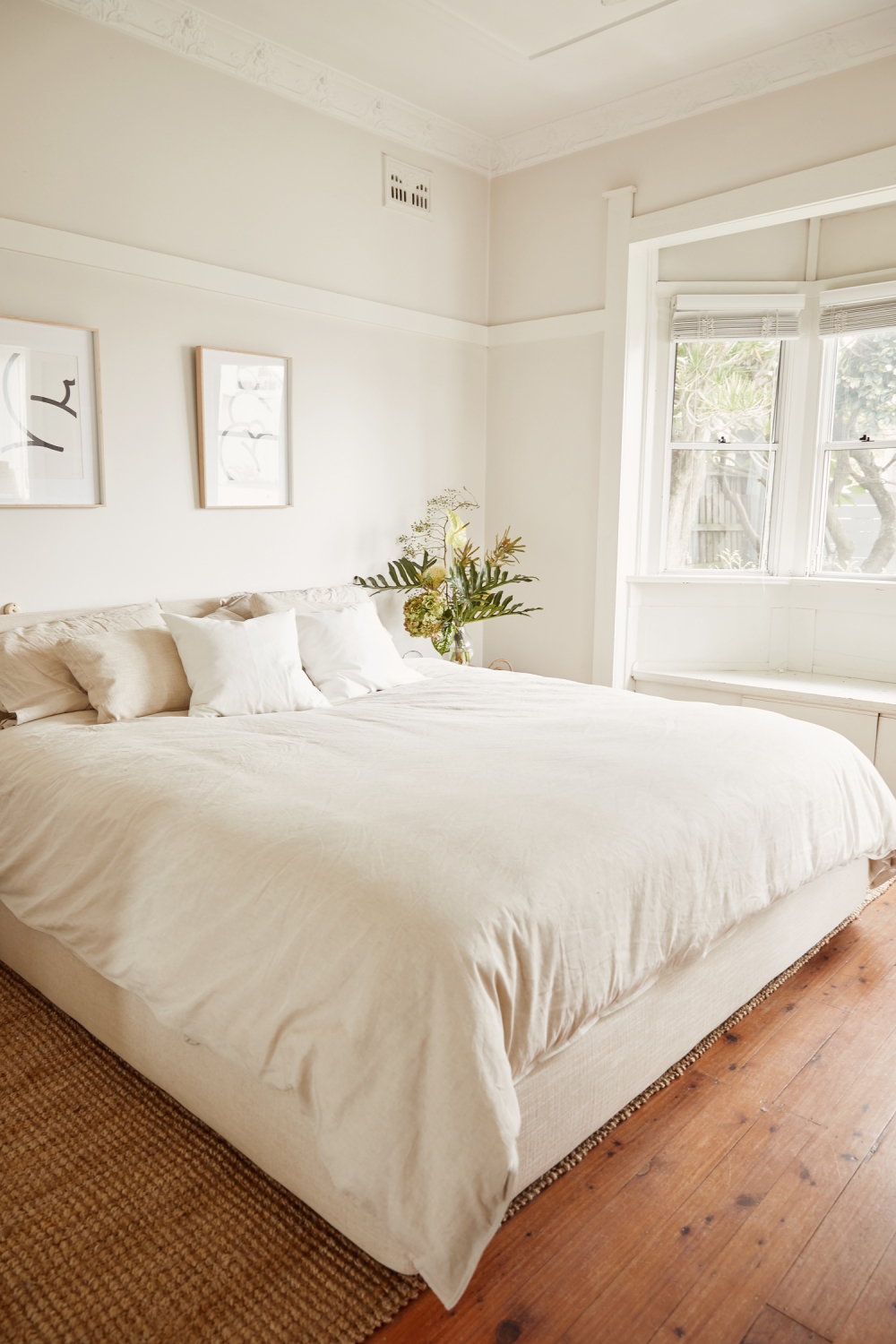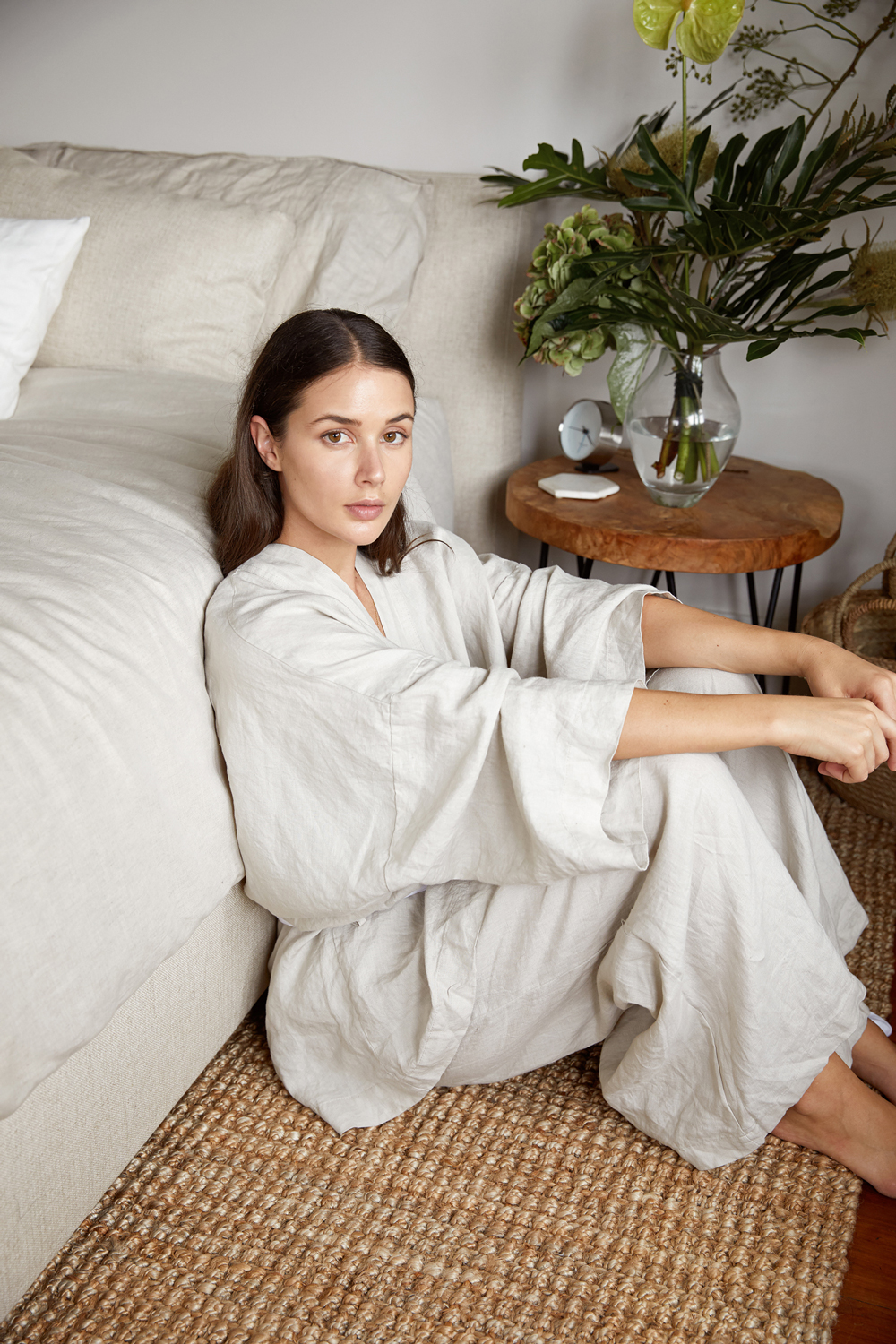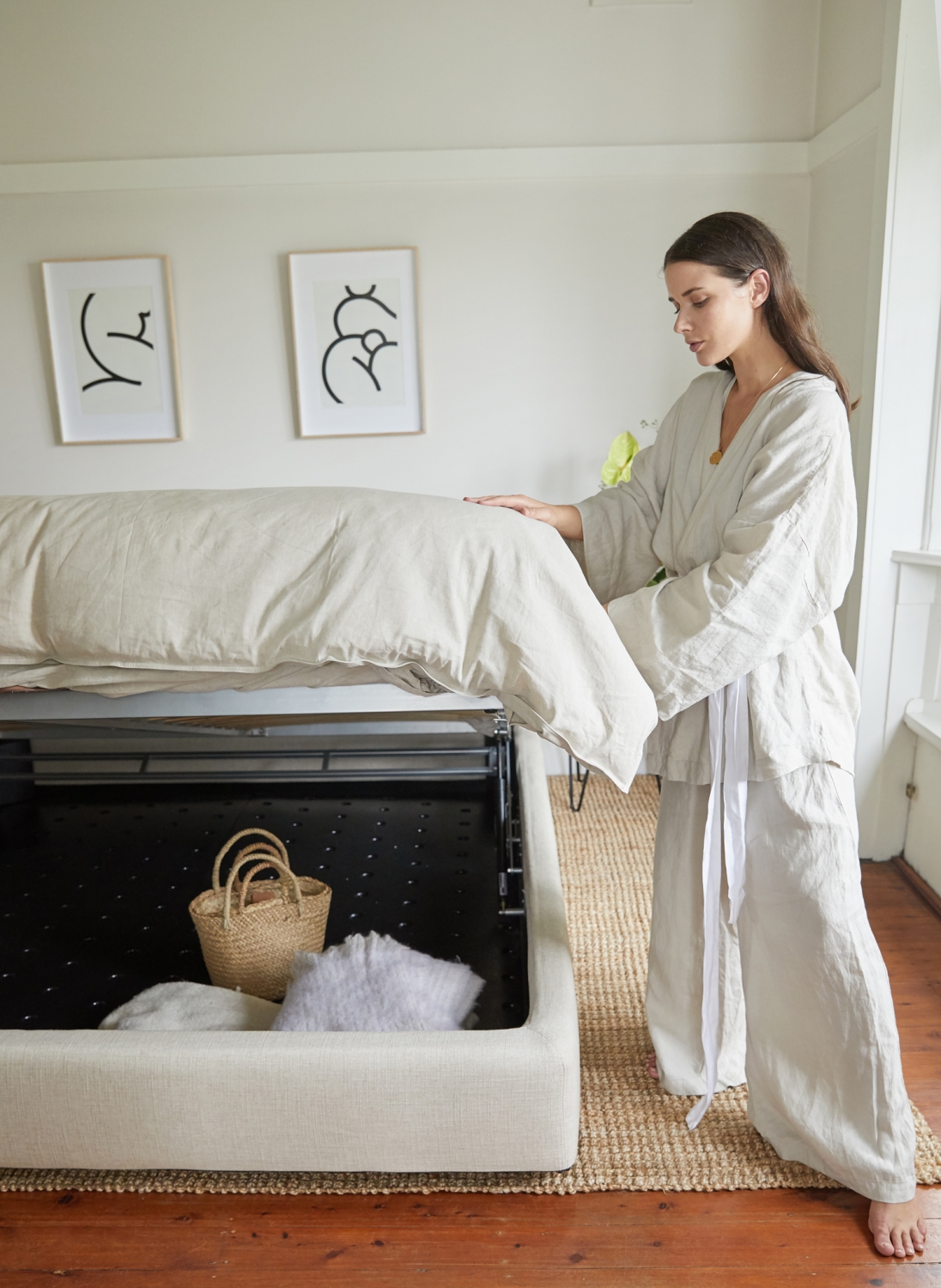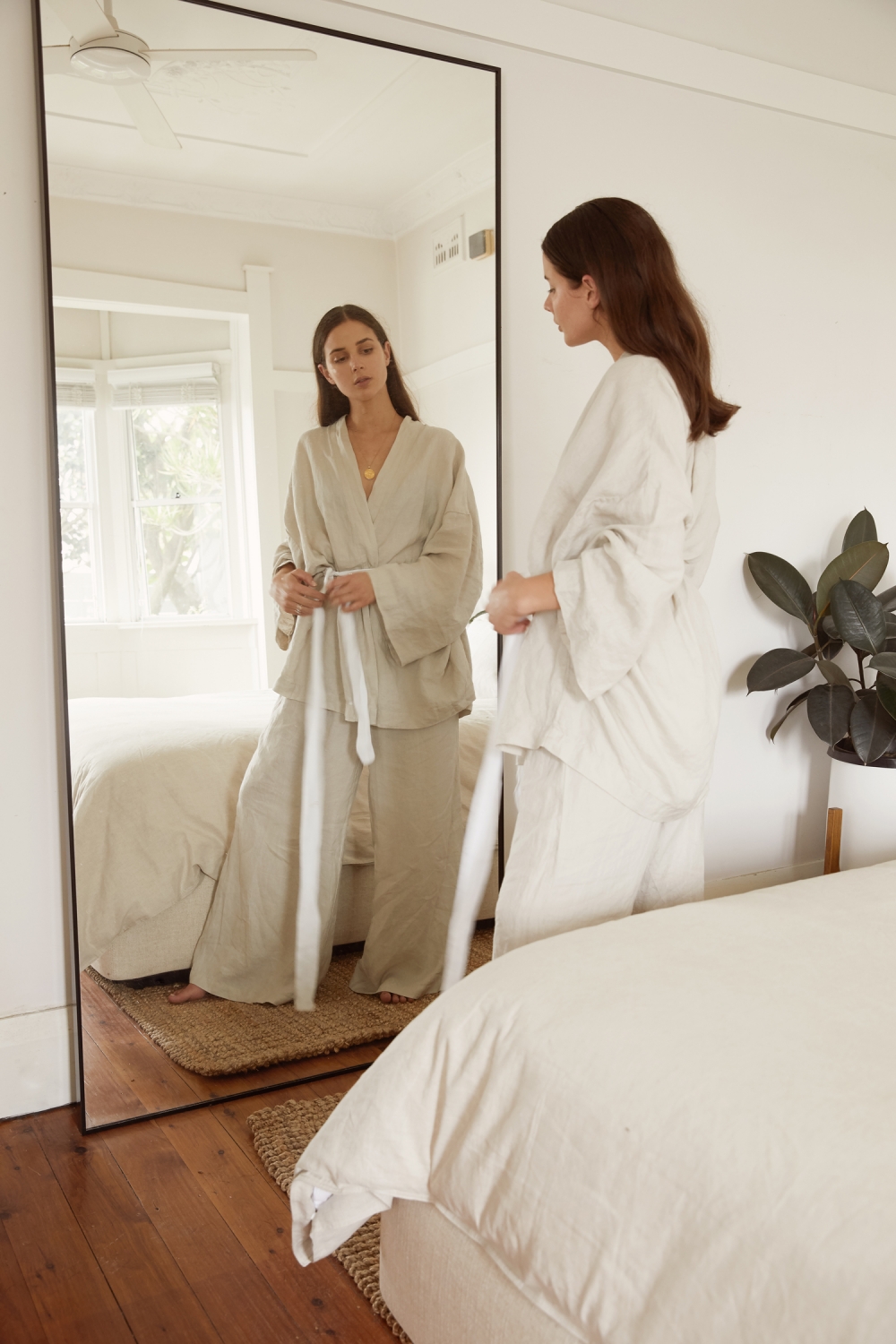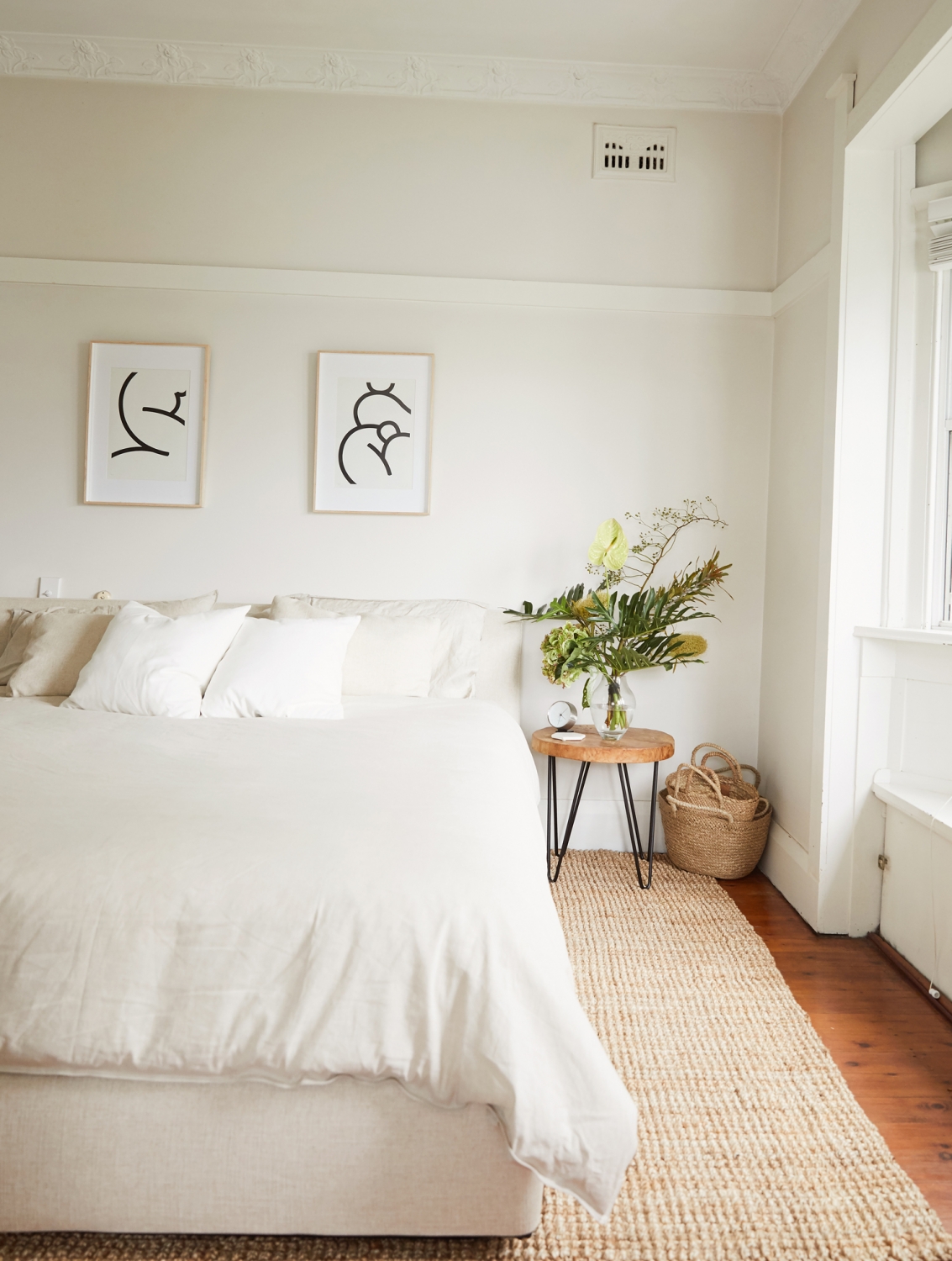 After travelling over the last couple of weeks I'm so excited to come home and sleep in our new bed!
We're renovating our home this year (and to be honest, probably for the next few years!) and our palette is turning towards warm neutrals, timber and natural surfaces while keeping to a minimal yet homely decor.
After working with King Living and revamping our living room with a beautiful new lounge, which completely changed the vibe of the space for the better, I was so excited to work with them again on our master bedroom with a new King bed.
Because we love our couch fabric so much and we're trying to keep a consistent warm neutral aesthic, we decided to go with the same fabric for our bed head and base. The style of the bed is Promenade which was decided on because I love a bed head, but I didn't want it to be the feature of the room, and the fabric base is so softening to the space, but to be honest the real highlight is the under bed storage!
We also went with their mattress, and it's like going to bed in a hotel bed every night, which is heaven for someone like me who prioritises their sleep.
Bed: King Living 'Promenade' bed with fabric in 'Portland Silver'
Mattress: King Living Sleep+ 6000
Bed linen: Sheridan
Pillows: King Living, H&M
Rug: Jute rug in natural
Side Tables: Cite
Mirror: James Lane
Art: Caroline Walls
Frames: Country Road
What I'm Wearing: Deiji Studios
Photography by Ana Suntay-Tanedo
In collaboration with King Living