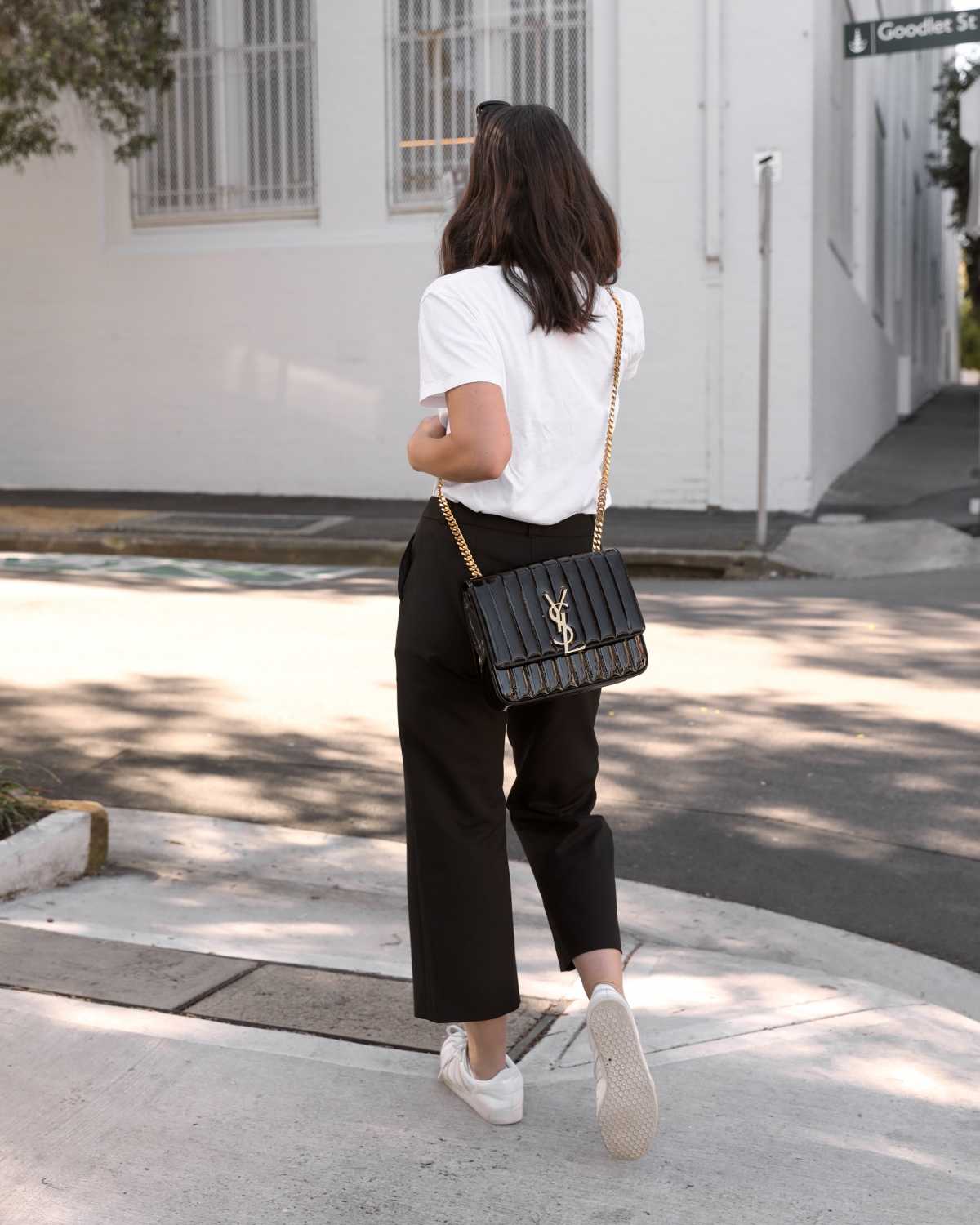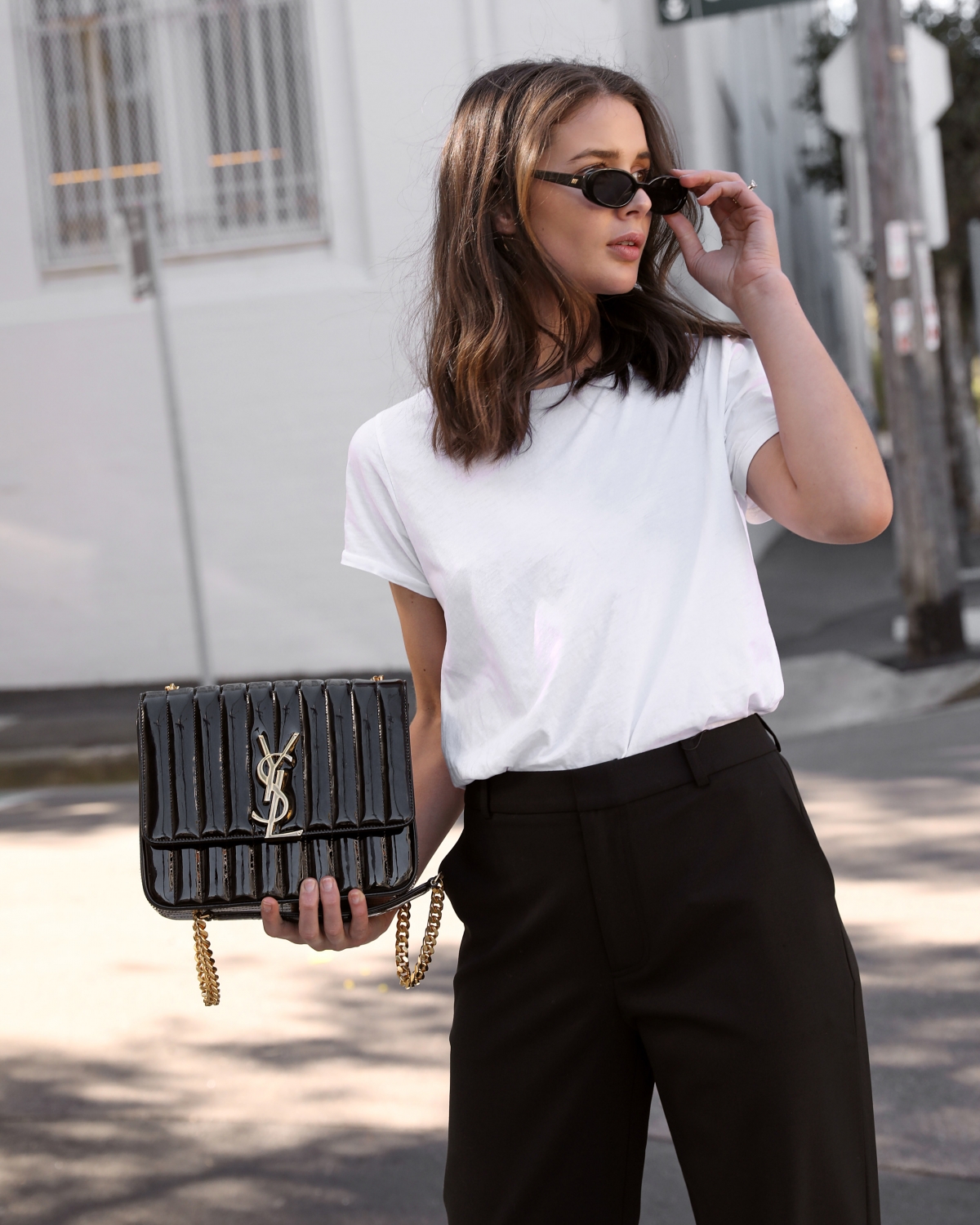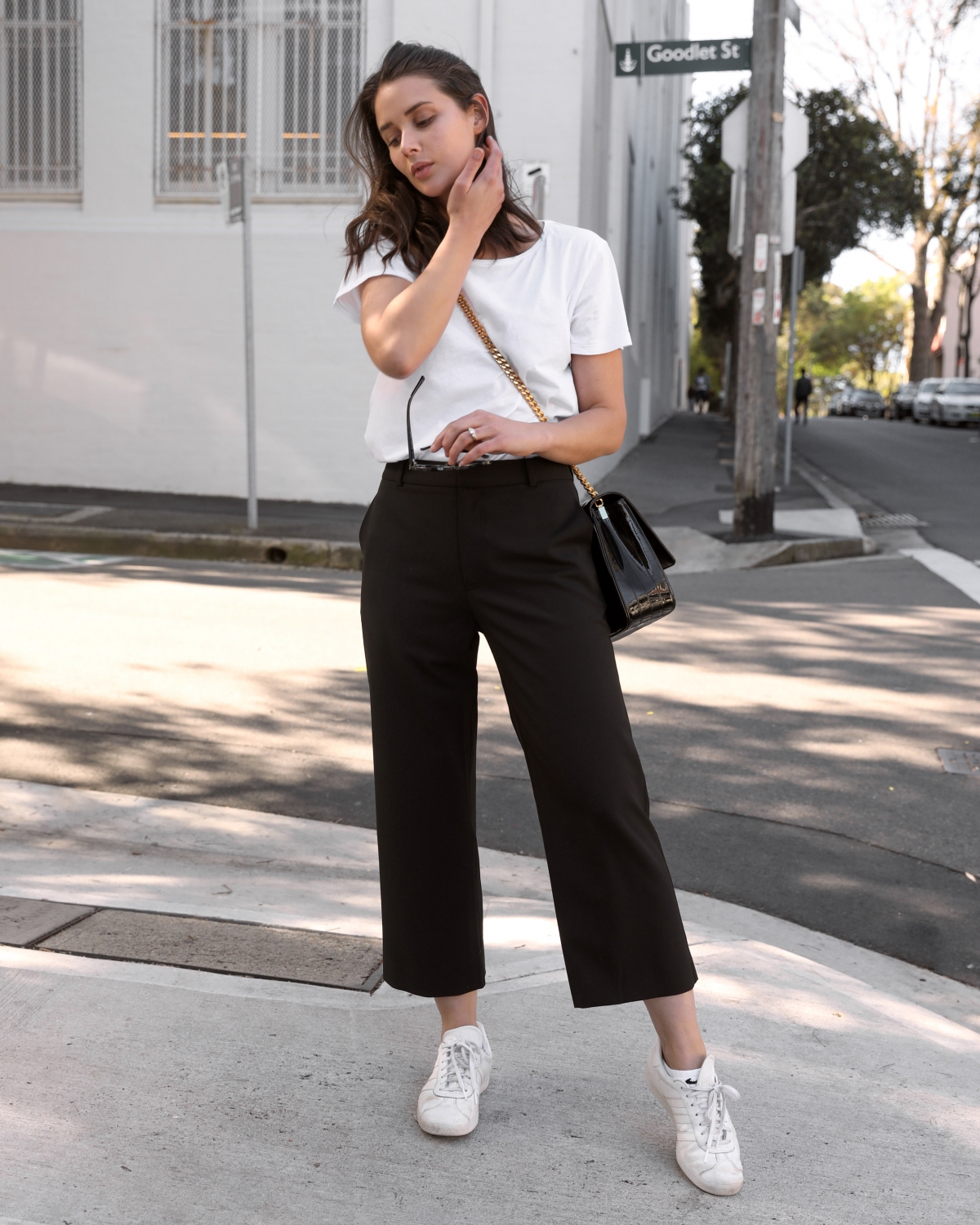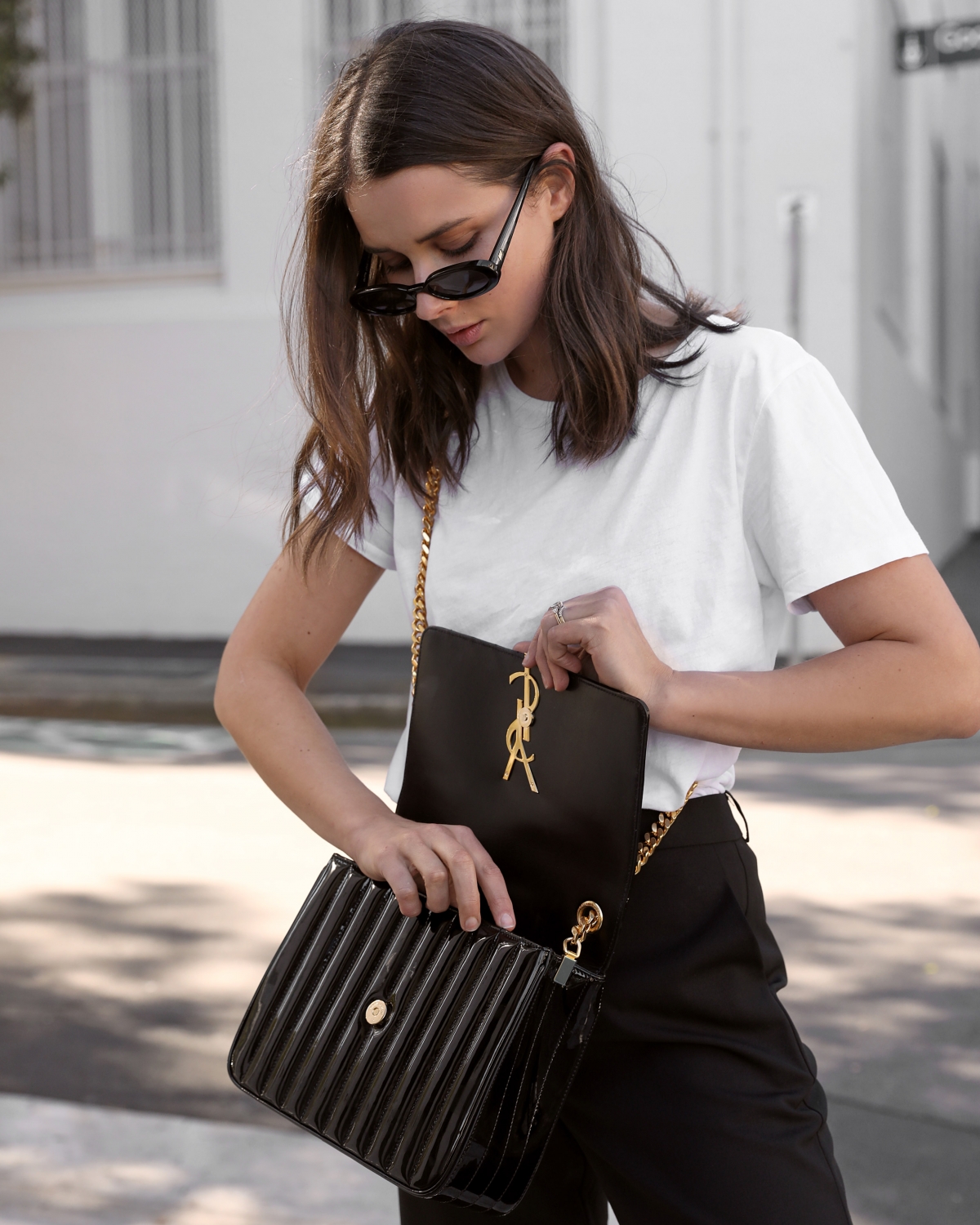 A logo bag from your favourite designer can complete any outfit, but sometimes a little less is more in the styling department can let your bag really shine, and since it's most likely one of the most prized possessions in your wardrobe, that is exactly what you want it to do.
Take this new Saint Laurent Vicky Shoulder Bag in black patent with gold coloured hardware from Selfridges, it's already oversized and quite a statement, so the best way in my opinion to style this is to go really simple with a white t-shirt and my new favourite black trousers. I can see this also being styled over a black coat and my favourite blue jeans, or perhaps a simple black maxi dress. One thing is for certain, I want the bag to be the hero, which isn't too difficult with my minimal wardrobe.
I've been fortunate to own a couple of Saint Laurent bags, and Designer Handbags, and I've found taking note of the leather finish is key for choosing the best designer bag that will last the distance. I would suggest avoiding the flat leather finished bags, as any scratches which will naturally occur over time will be very obvious, especially the first one! Instead, I recommend  textured leather, a bag that combines different textured or a patent finish like this one. Any scratches are much less obvious and you won't be living in fear whenever you're using them.
We all want our investments to last forever, and I'm sure we're all guilty of telling ourselves that we'll pass them onto our children someday as another reason to click 'buy now', so with that in mind, take a pause for a  practicality moment, consider the fabrication and come up with at least 10 outfits you'll be wearing it with. Definitely buy the bag, we all know you deserve it, but make sure it's the right bag for you, so you wear it every day.
*Shot in collaboration with Selfridges
Photography by Ana Suntay-Tanedo