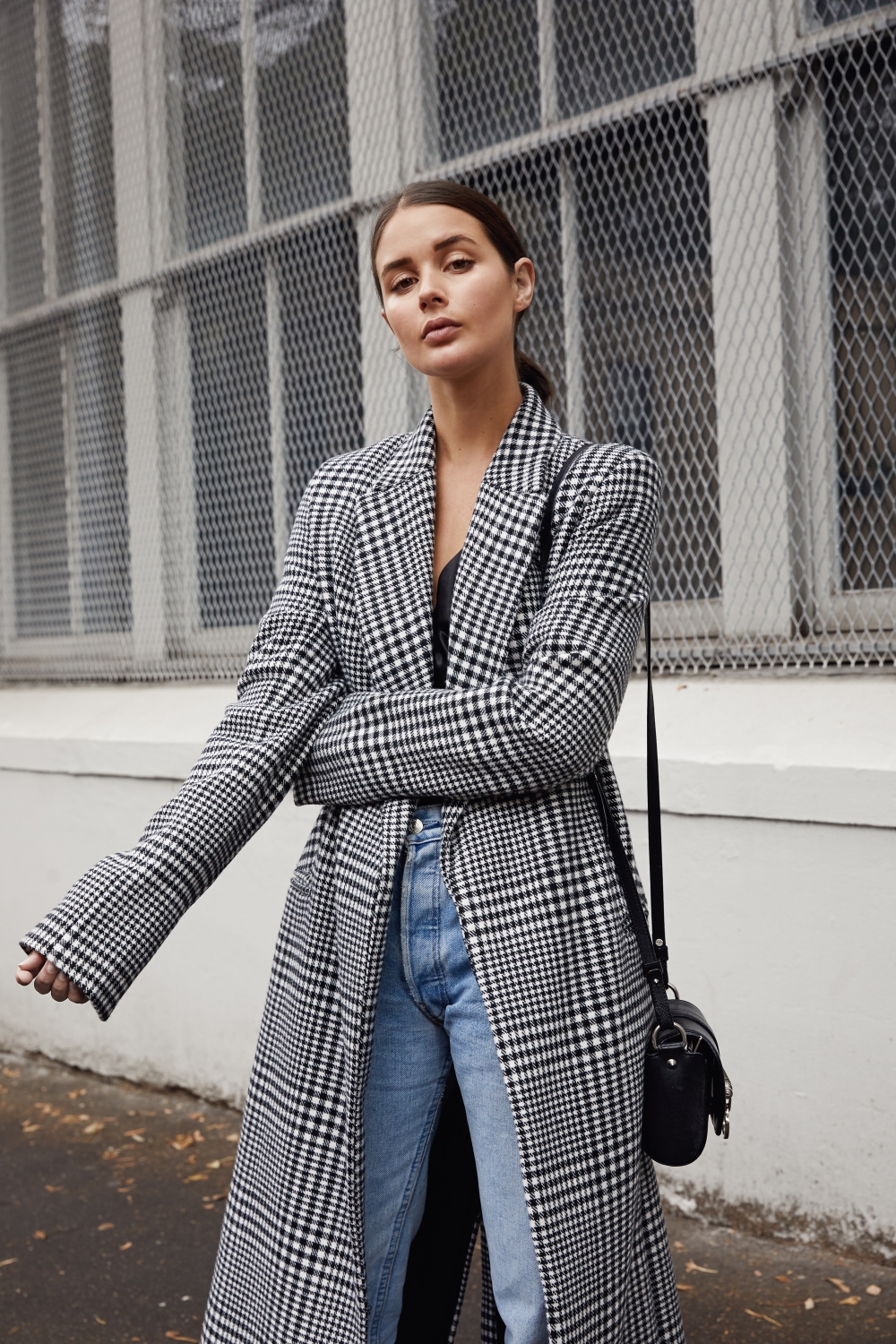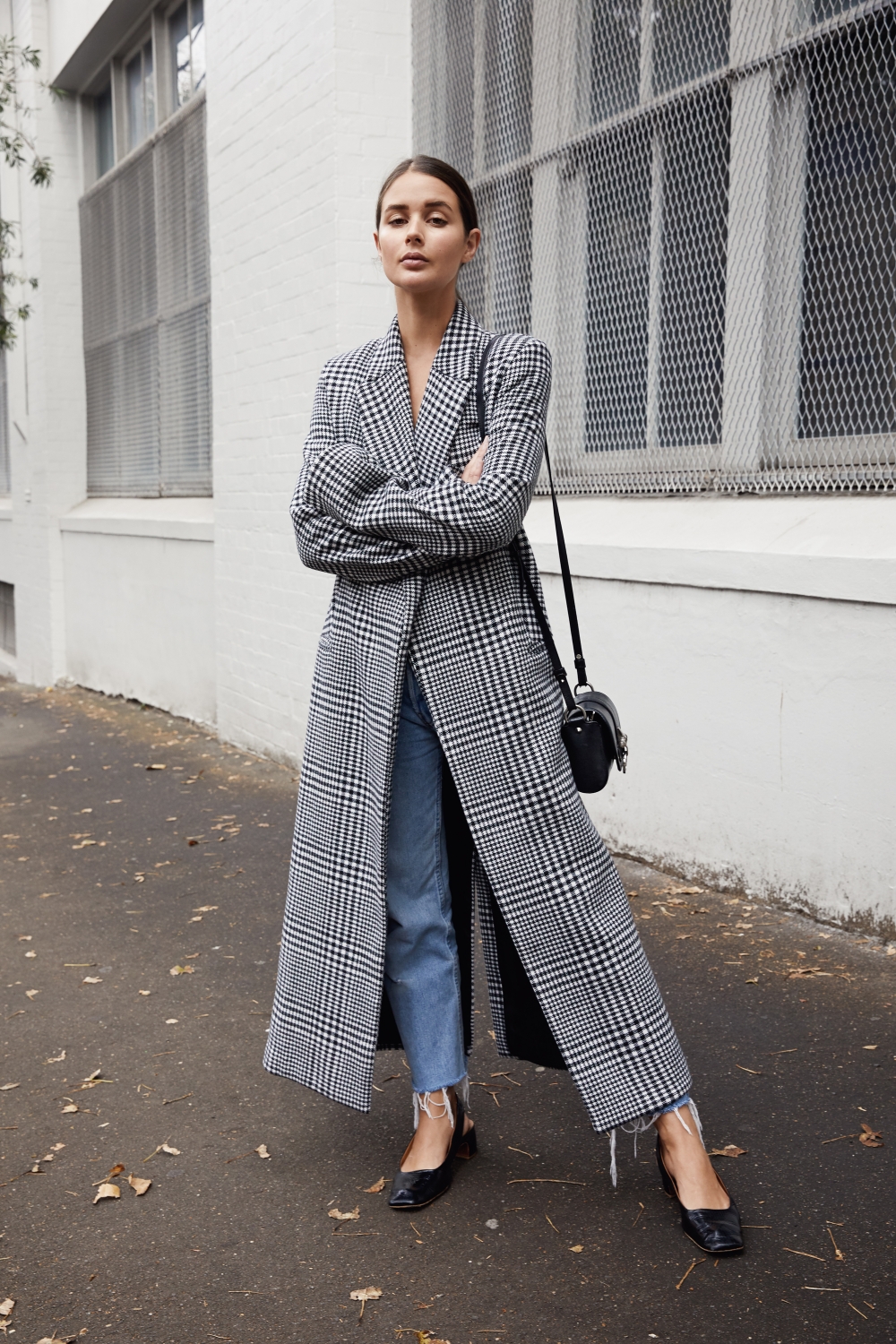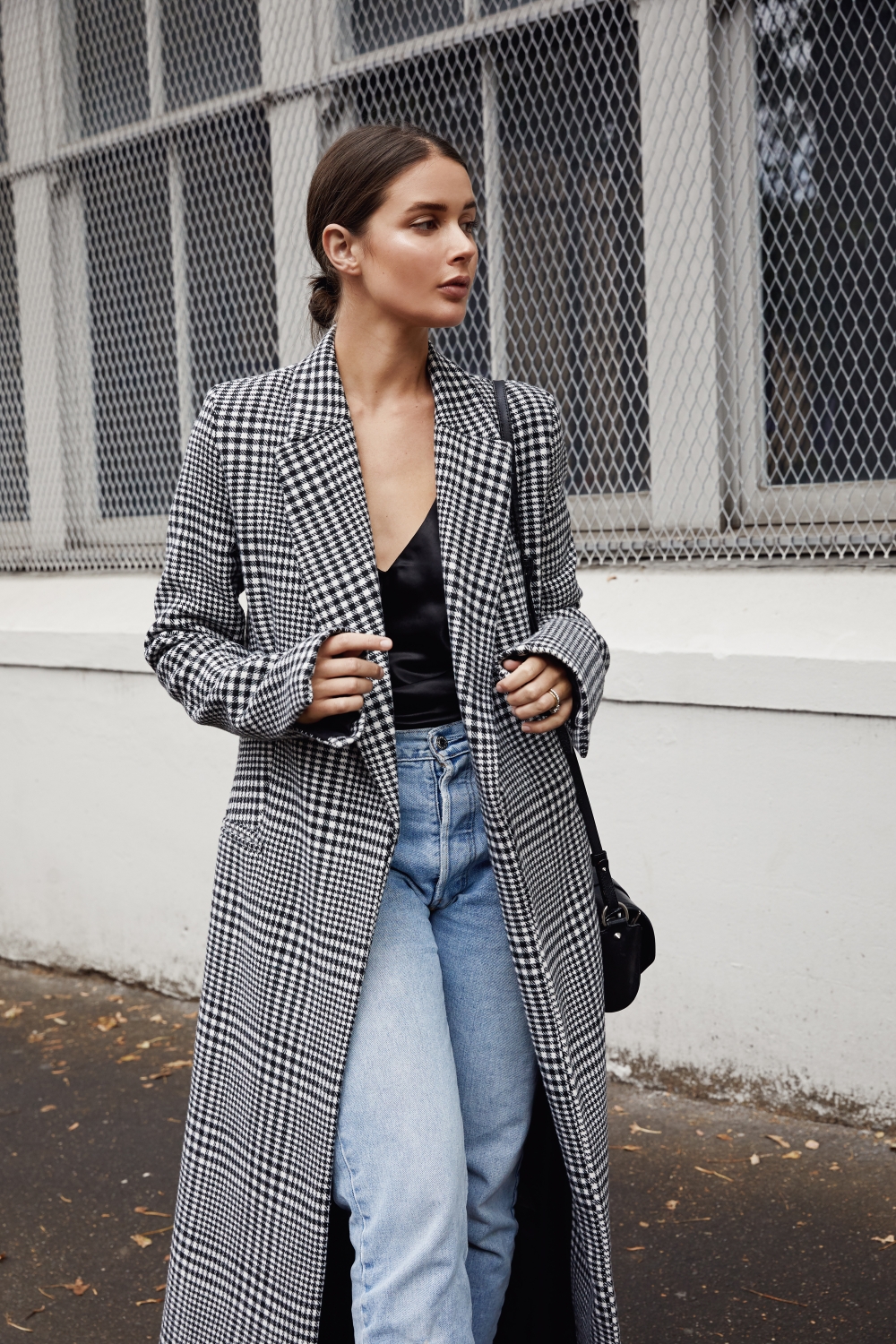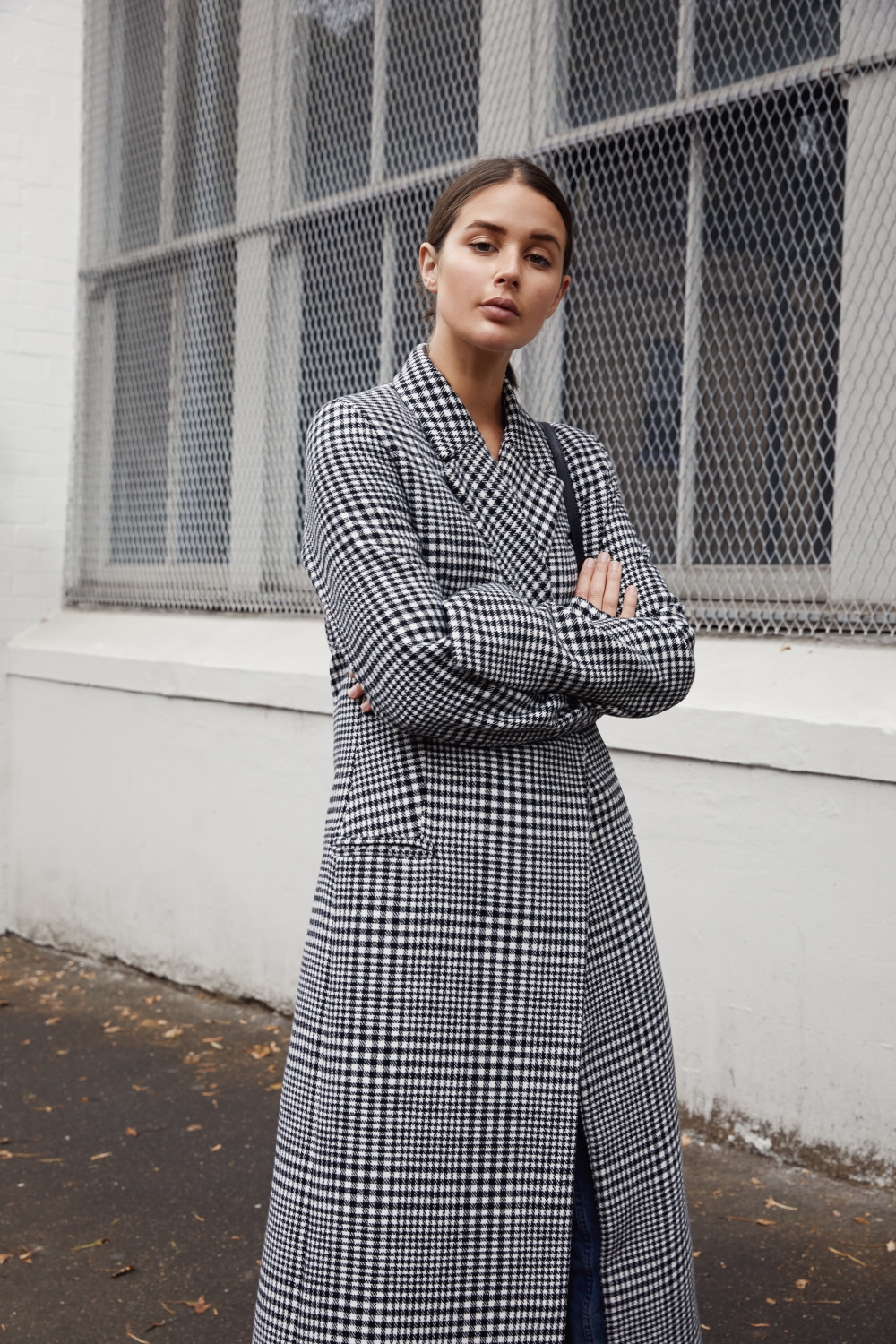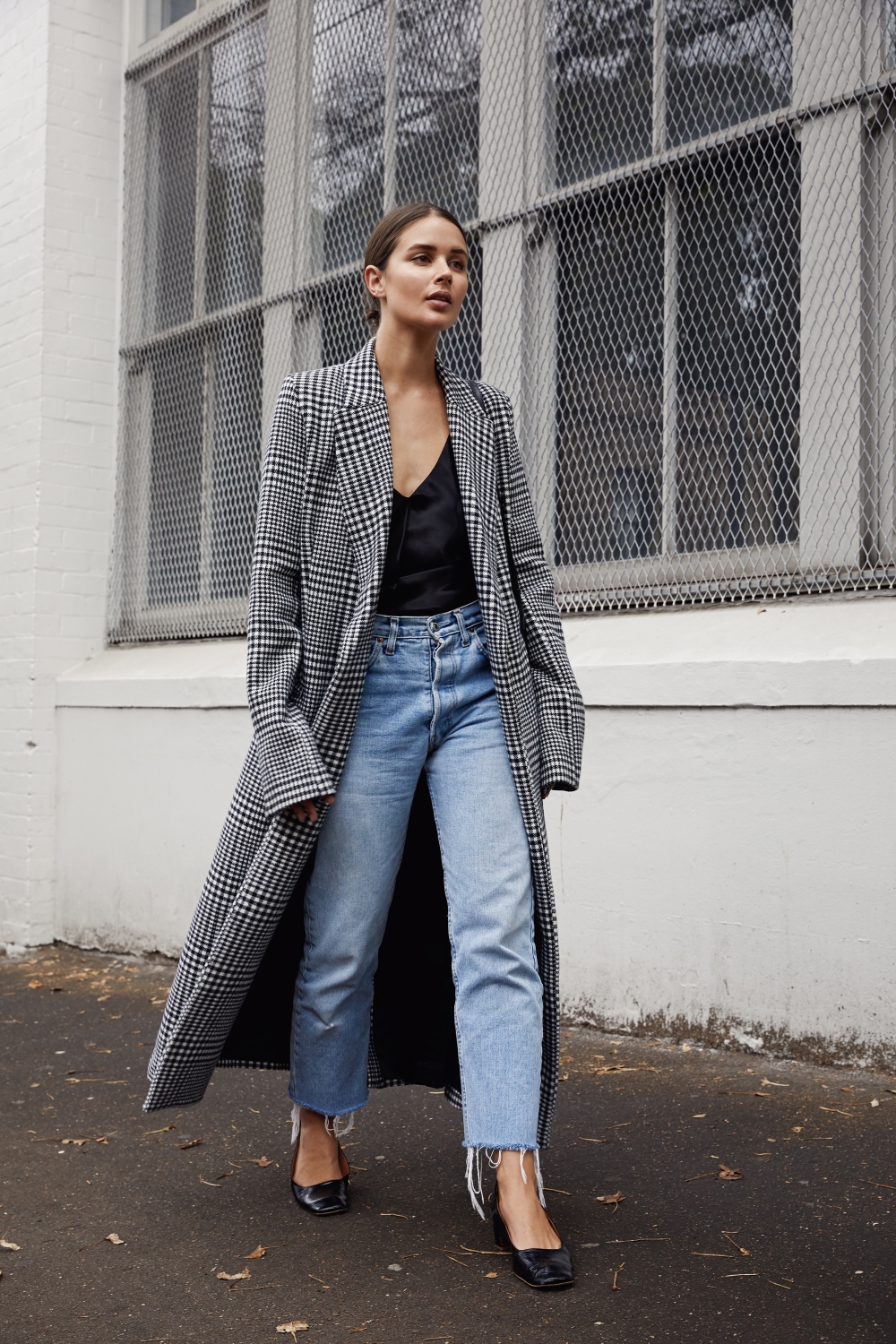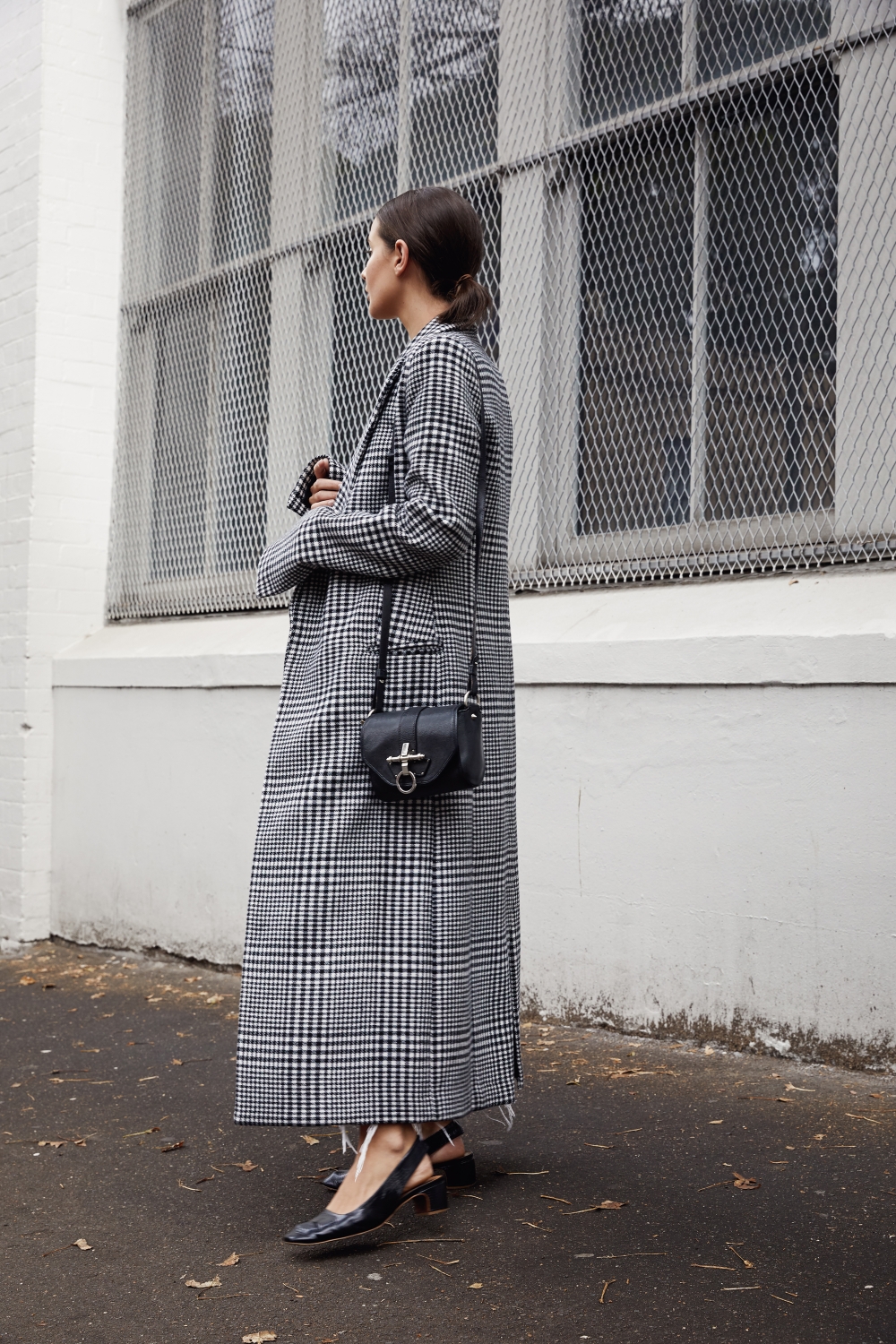 Wearing: Georgia Alice long check coat, vintage Levi jeans, By Far shoes, Givenchy bag 
So happy we're back in coat weather! I love a blazer, and have my little collection of favourites that I live, but picking a coat is when things get a little more tricky. One, the price is usually a little higher due to needing more fabric, which is also thicker and of better quality to create the warmth we're after, and two, you only really need one good coat, or if you're lucky you might have a couple that you rotate.
I always believed I needed a classic black coat in my life.  This is until a few years ago when I said goodbye to the black coat I held onto for a good 10 years, as it had reached the end of its days, and replaced it with a navy favourite from Christopher Esber. Since then my coats have been anything but black!
Why I think it works is that my looks, and especially my winter looks are typically black, so a contrasting coat gives a much need dimension to the outfit.
Which brings me to this luxurious Georgia Alice check coat. She is one of my favourite designer for blazers, so of course she also knows how to create a killer coat. It's super warm and has a heavy weight, which is ideal when you need to take it up that extra notch.
Photos by Ana Sunday-Tanedo