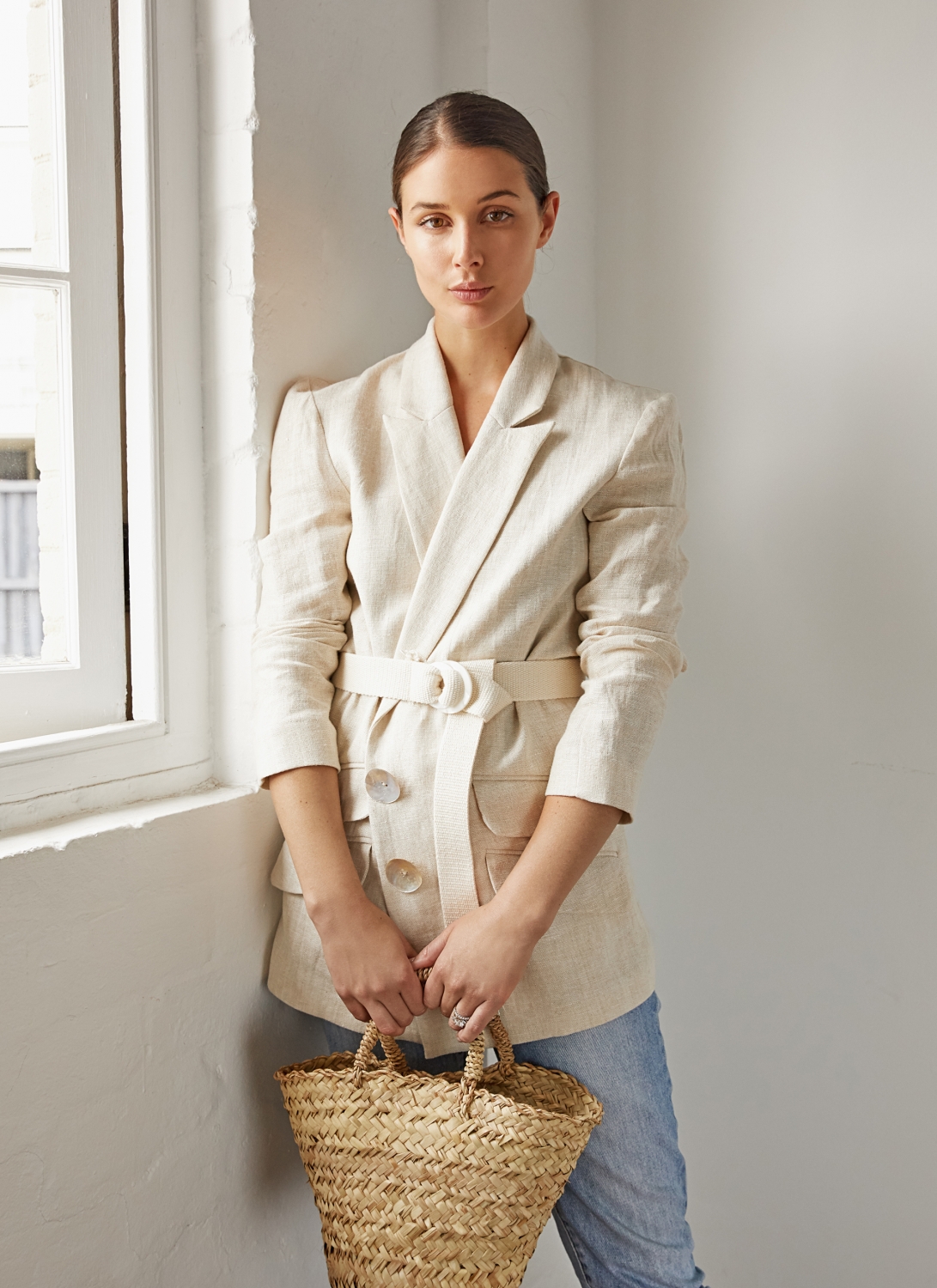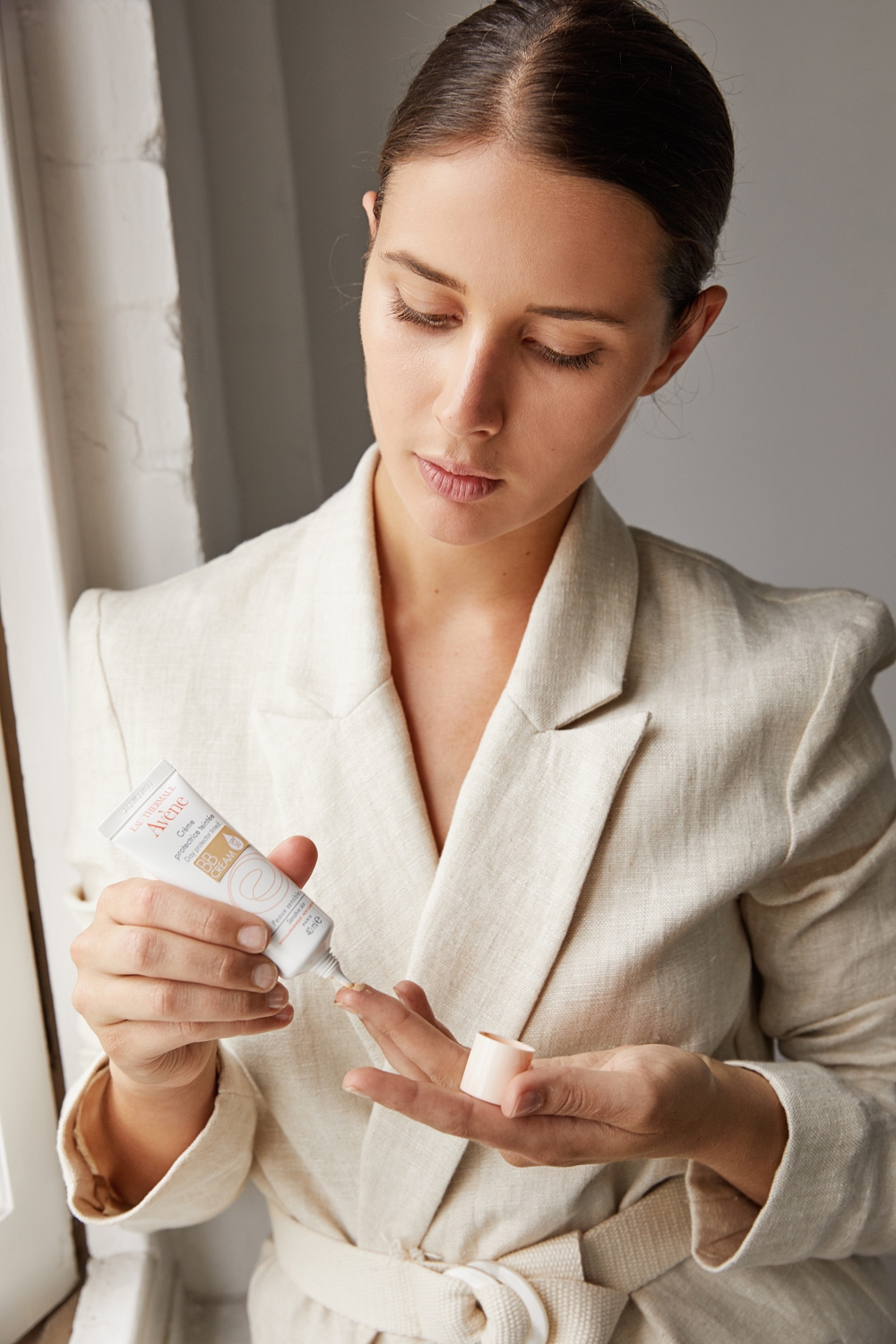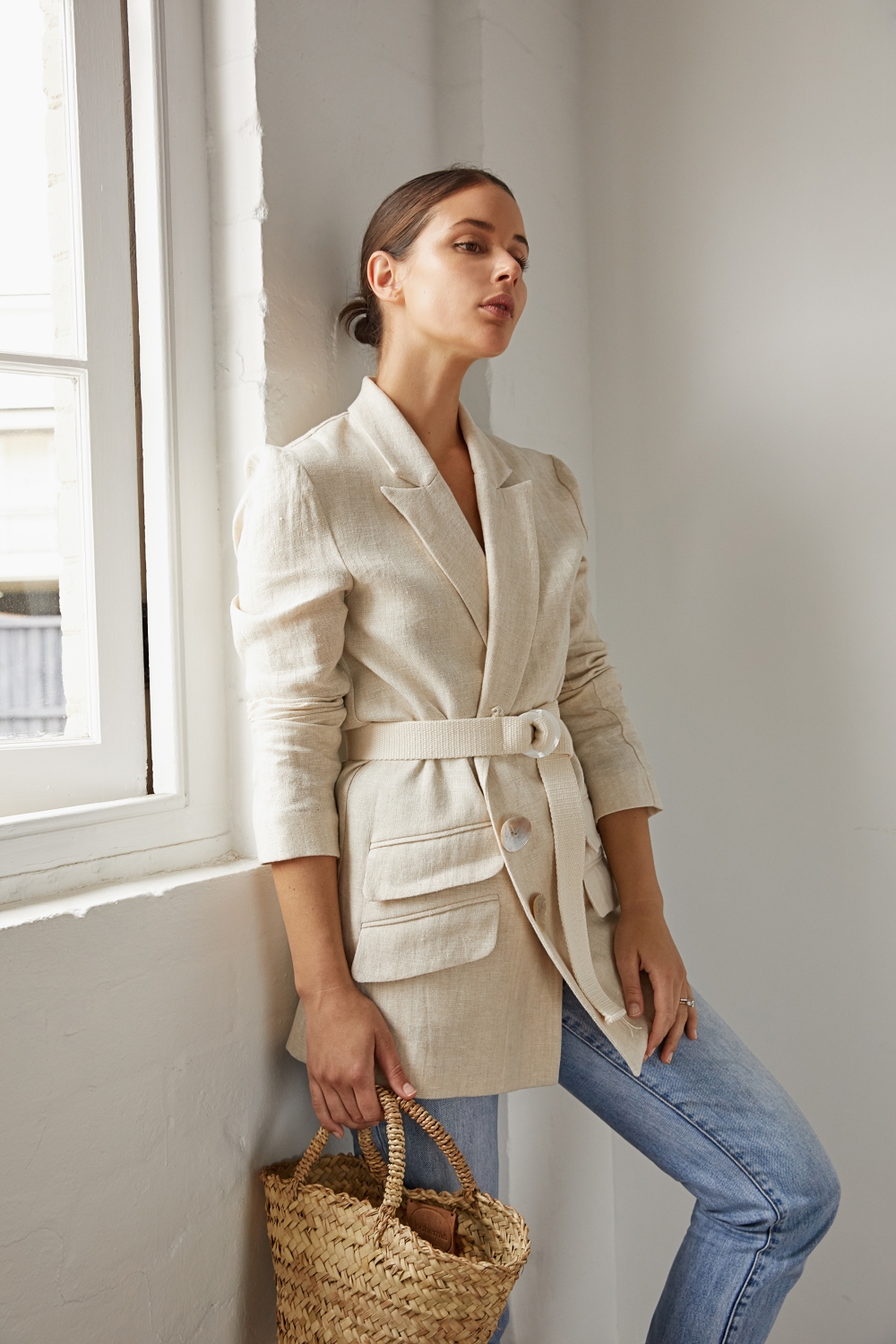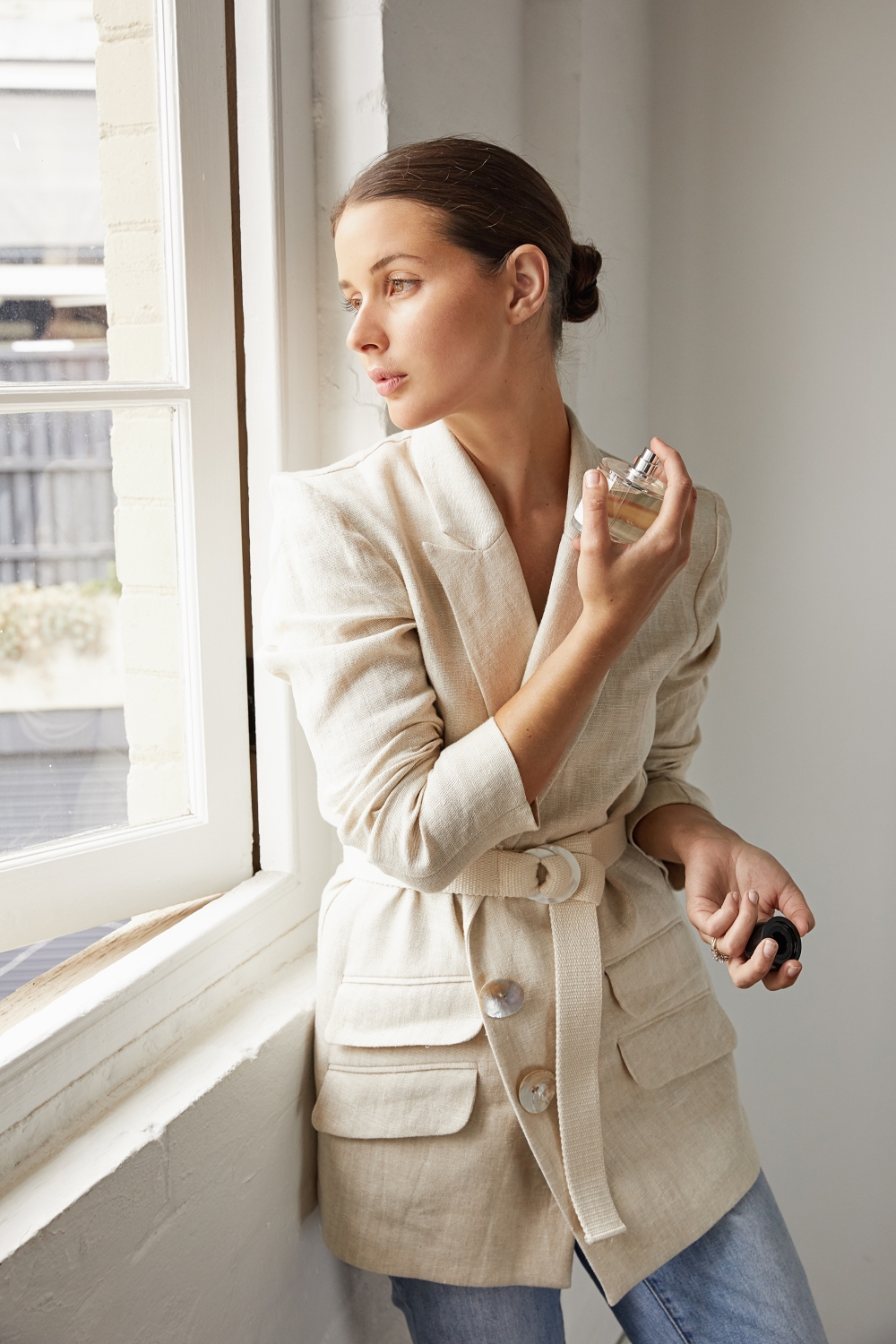 Wearing: Albus Lumen jacket
My go-to beauty look is a pulled back low bun, SPF 50 with a tinted sunscreen on top to even out my complexion, concealer here and there, brushed up and filled in brows, a very light coat of mascara, a little illuminator on the high points of my face and a spritz of fragrance.
This is my everyday natural look, that looks polished but is effortless and low key, just the way I like it.
Everyone needs to have a go-to natural beauty look, one that you can nail in 5 minutes and doesn't take everything in your arsenal to pull off.
Over summer especially, but has become my habit all year round (which I'm so proud of myself for putting into action) is ensuring i'm always wearing an SPF.
When selecting an SPF I don't want anything too scented and it's got to feel light and non greasy. For the tinted SPF, the colour needs to blend effortless and do enough to even my skin tone out while still looking like my skin.
The Avène Day Protector with SPF 30+ is developed for sensitive skin and infused with the Avène Thermal Spring Water the brand is best known for.
So what's your go-to beauty look?
Want more? Watch the video
*[AD] Shot in collaboration with Avène
Photos by Ana Suntay-Tanedo