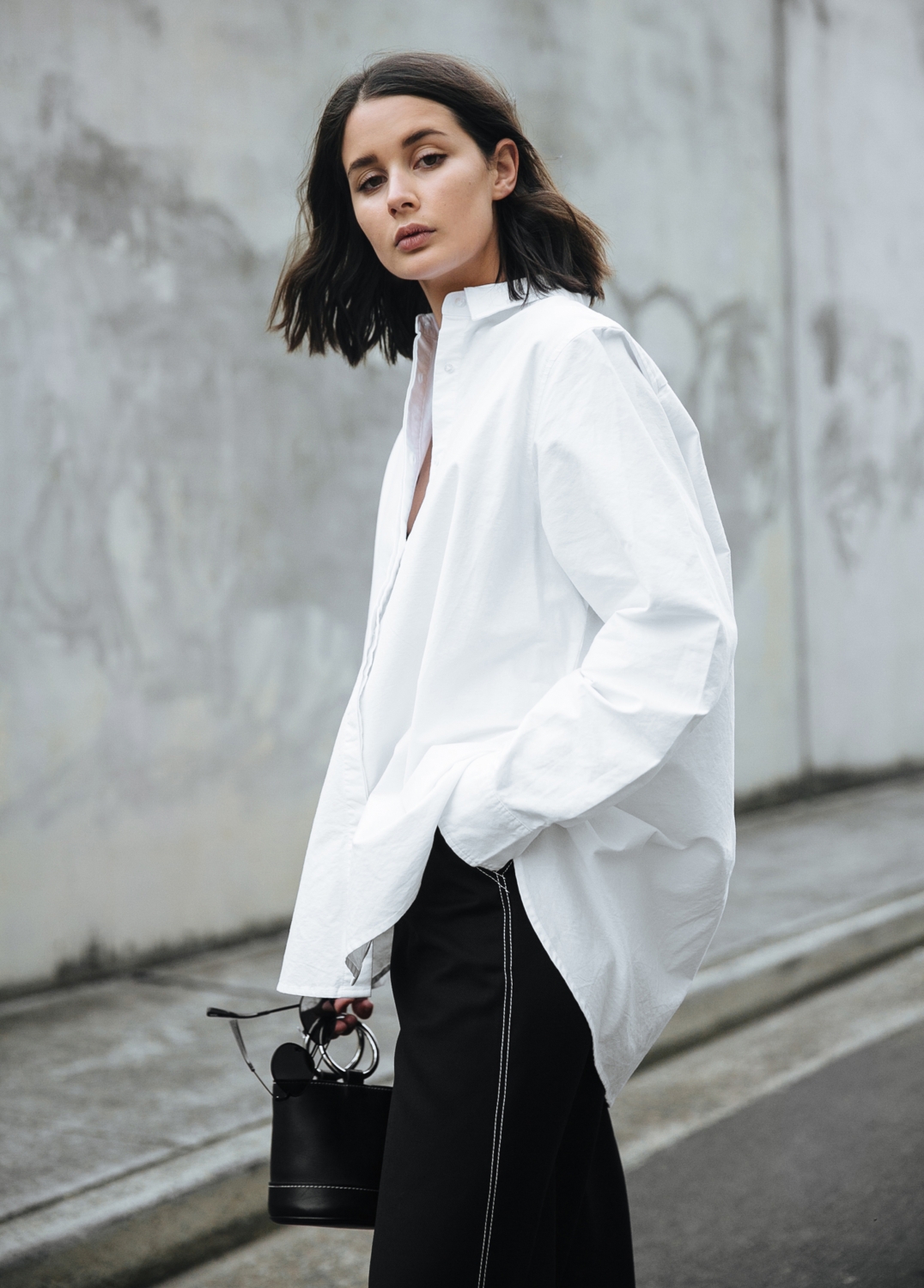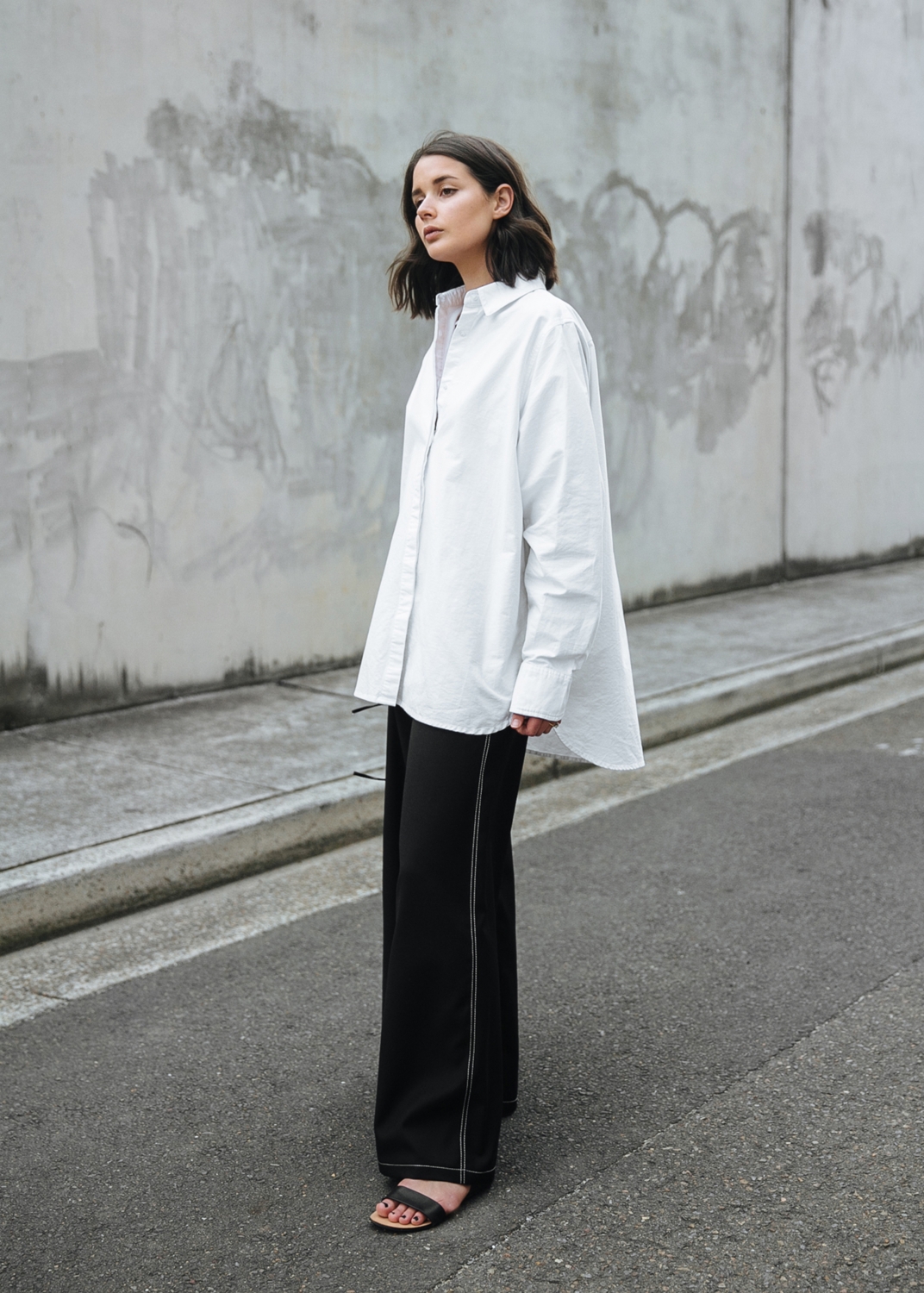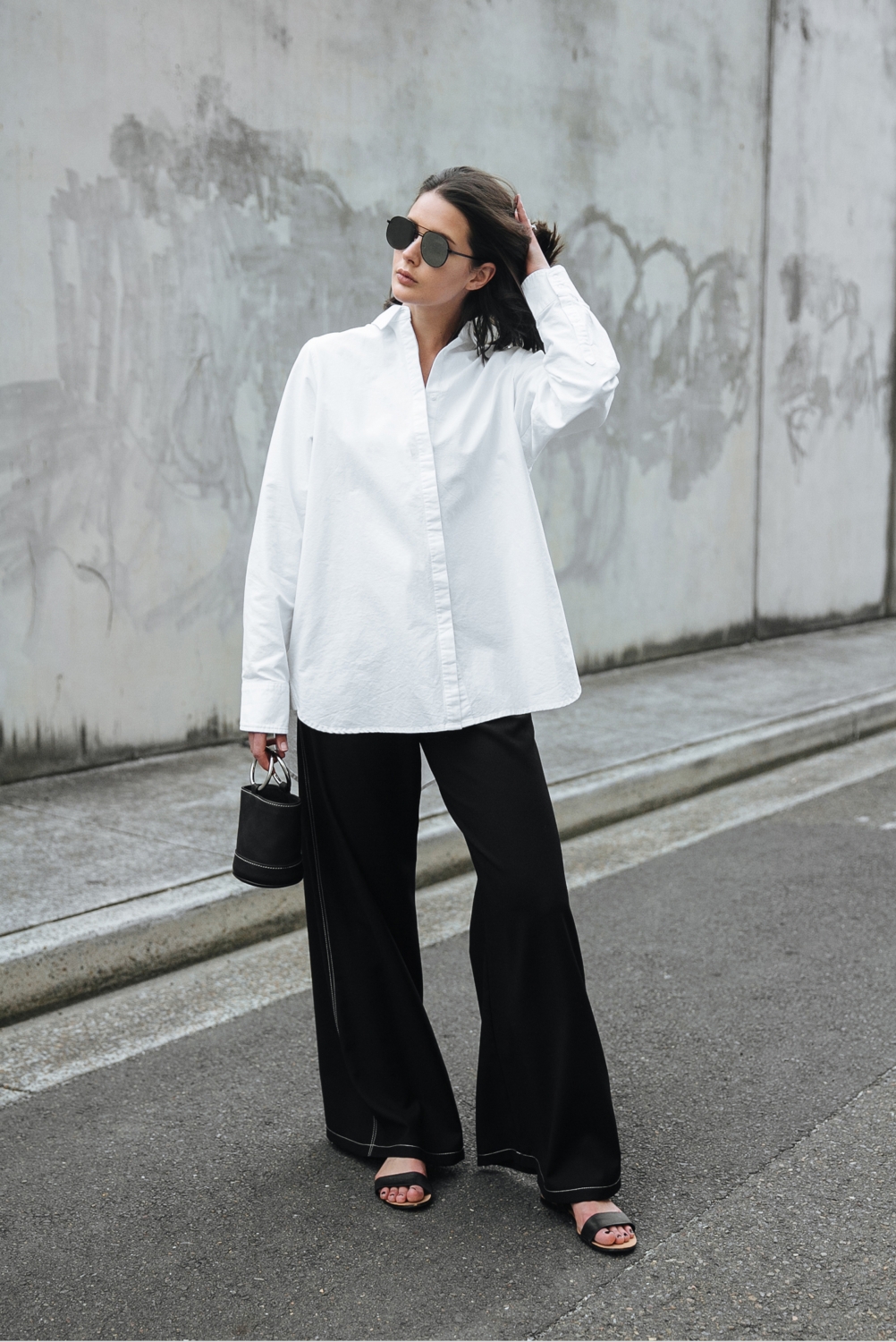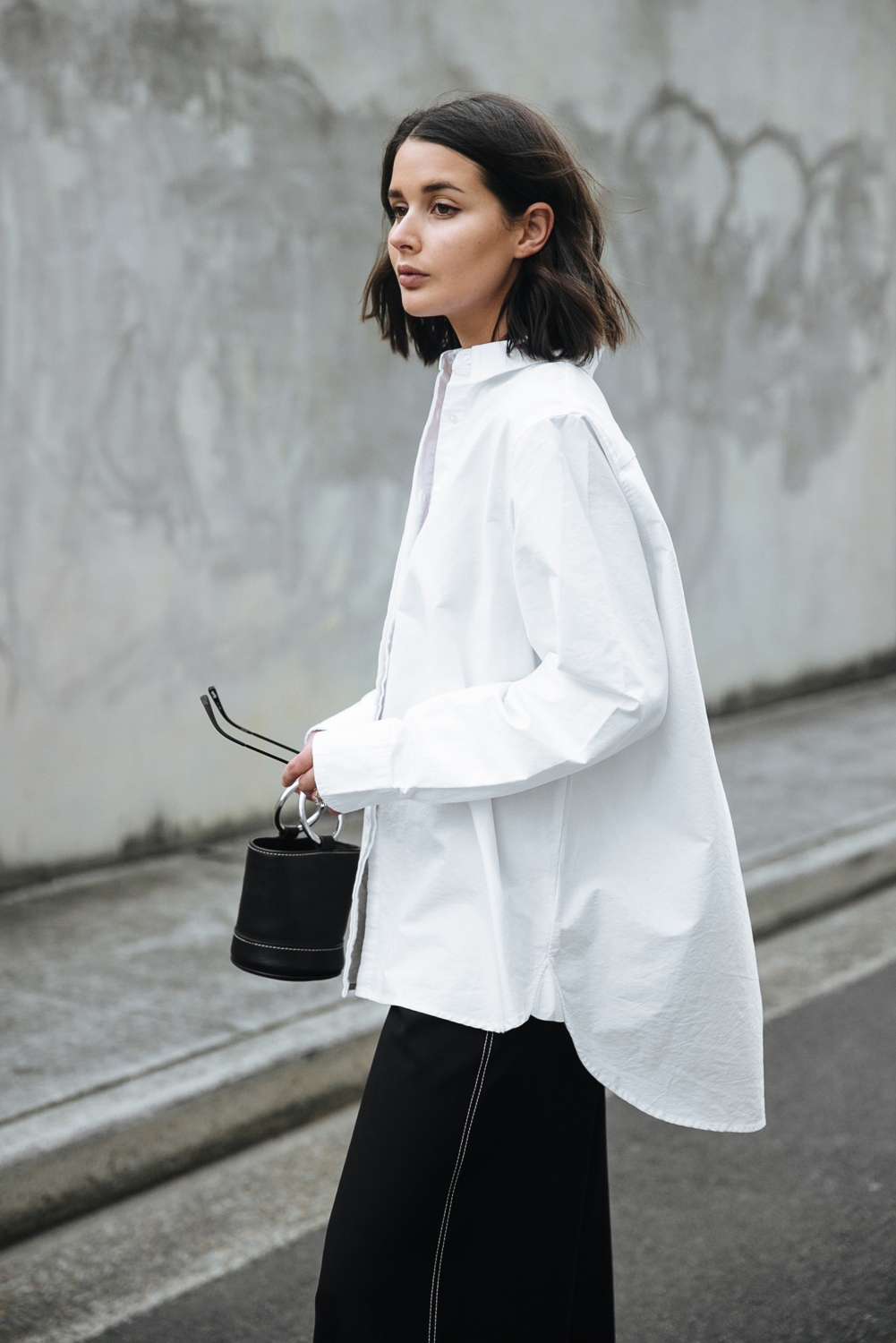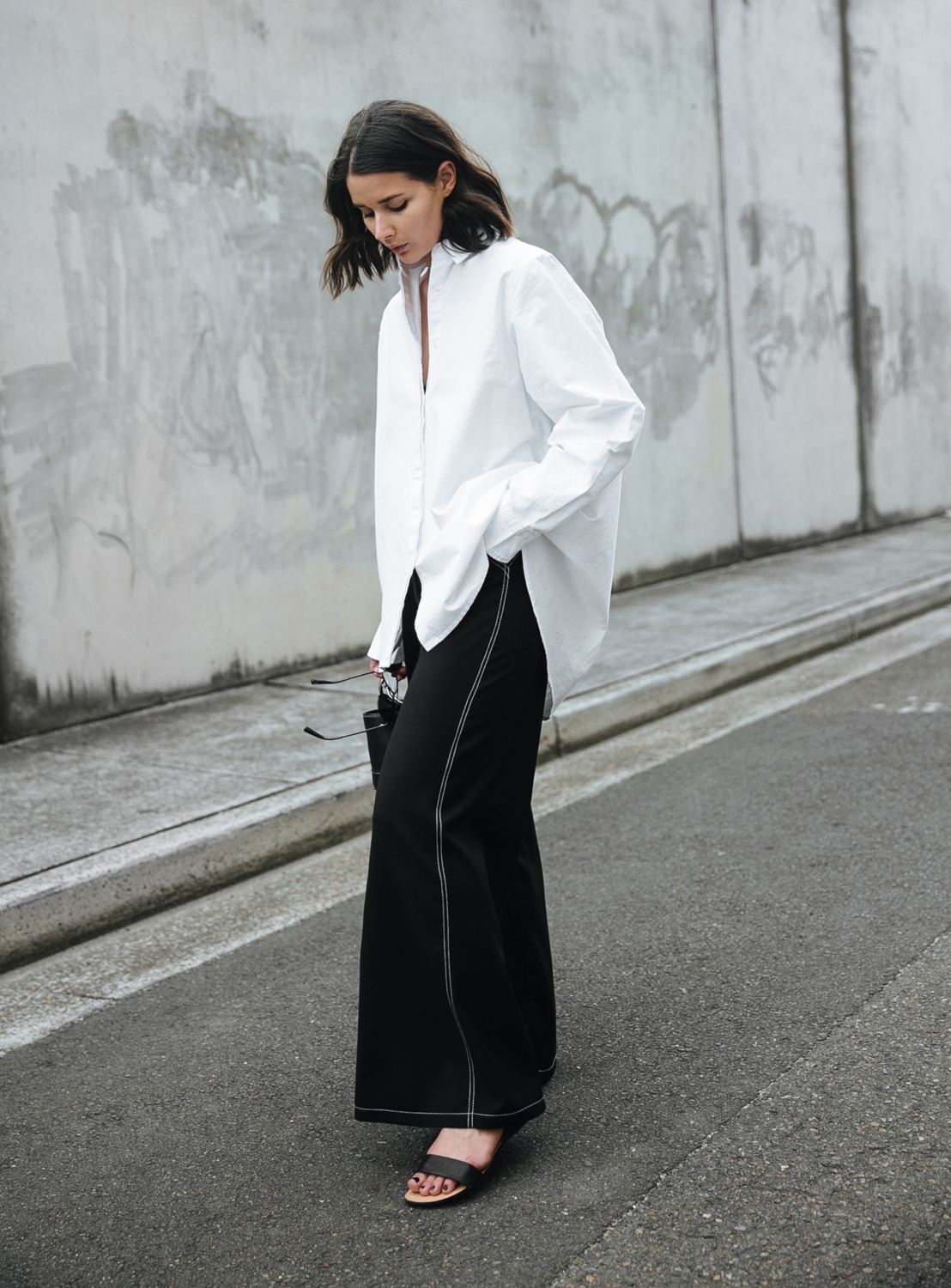 Wearing: Georgia Alice shirt, Anna Quan pants, A Pair and A Spare sandals, Simon Miller bag, Elizabeth and James sunglasses
Just, relax.
Easier said than done, but what I can do it dress that way. Perfectly oversized, yet not swamping is what we're going for. These wide leg black with contrast white stitching trousers are more than ideal, and could be styled with a more firm fitting top to make the wide leg the feature. Keep it in black and the stitching will really pop.
As for this shirt, thank you Georgia Alice. This is a thicker, and weightier cotton so it creases less, or at least less obviously, and feels luxe. When we borrow our boyfriends shirts, this is the look we're aiming for.
Photos by Hannah Roche