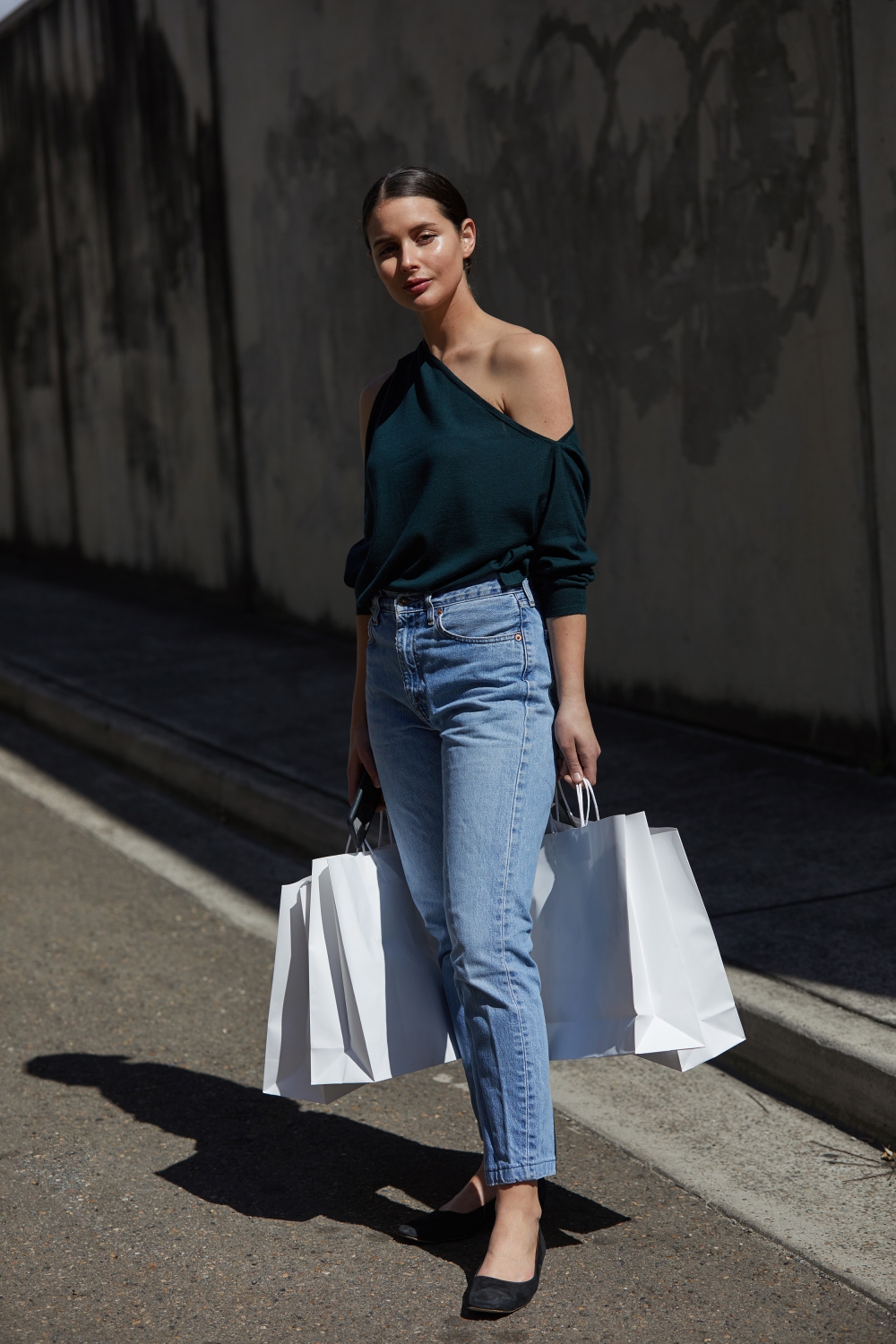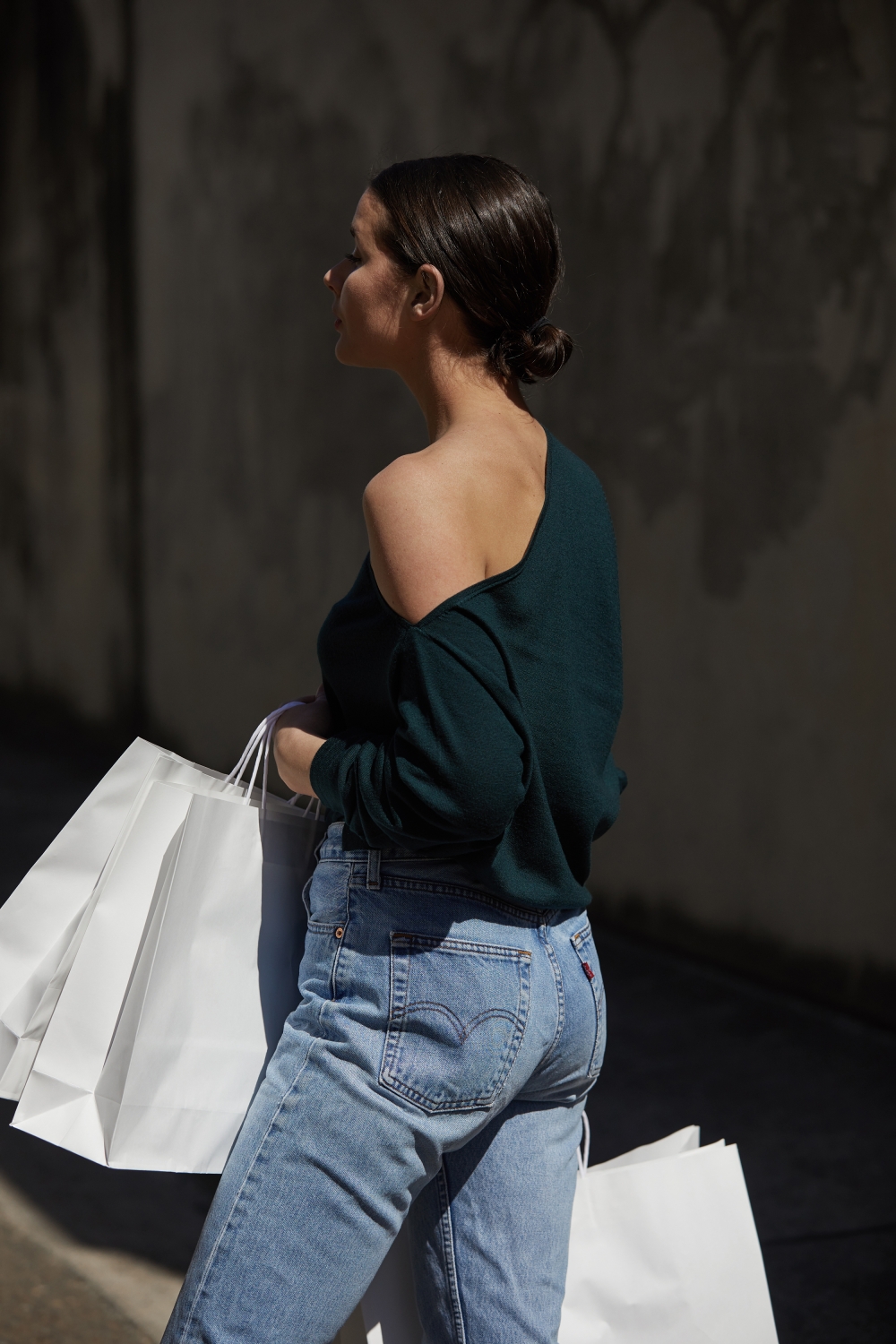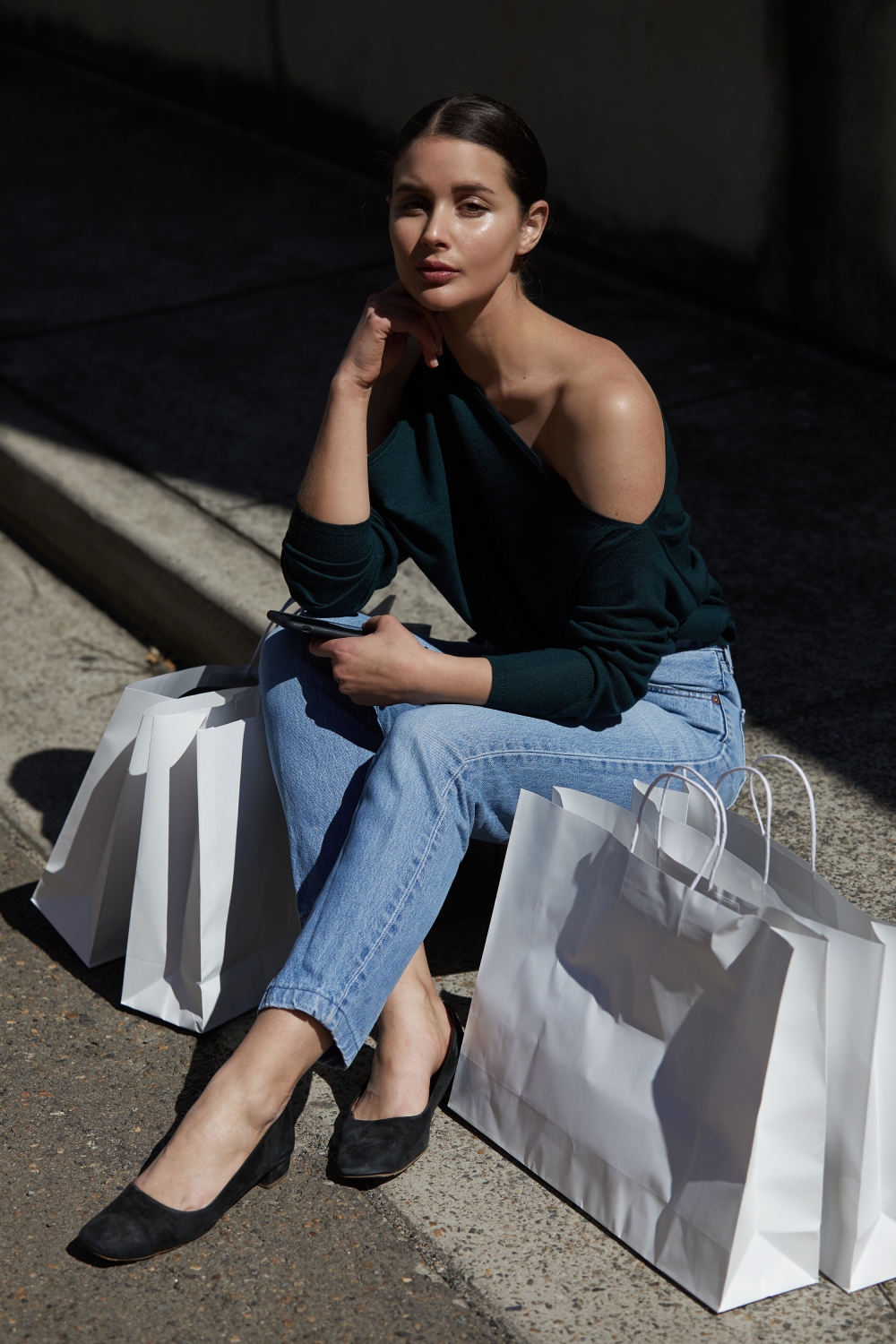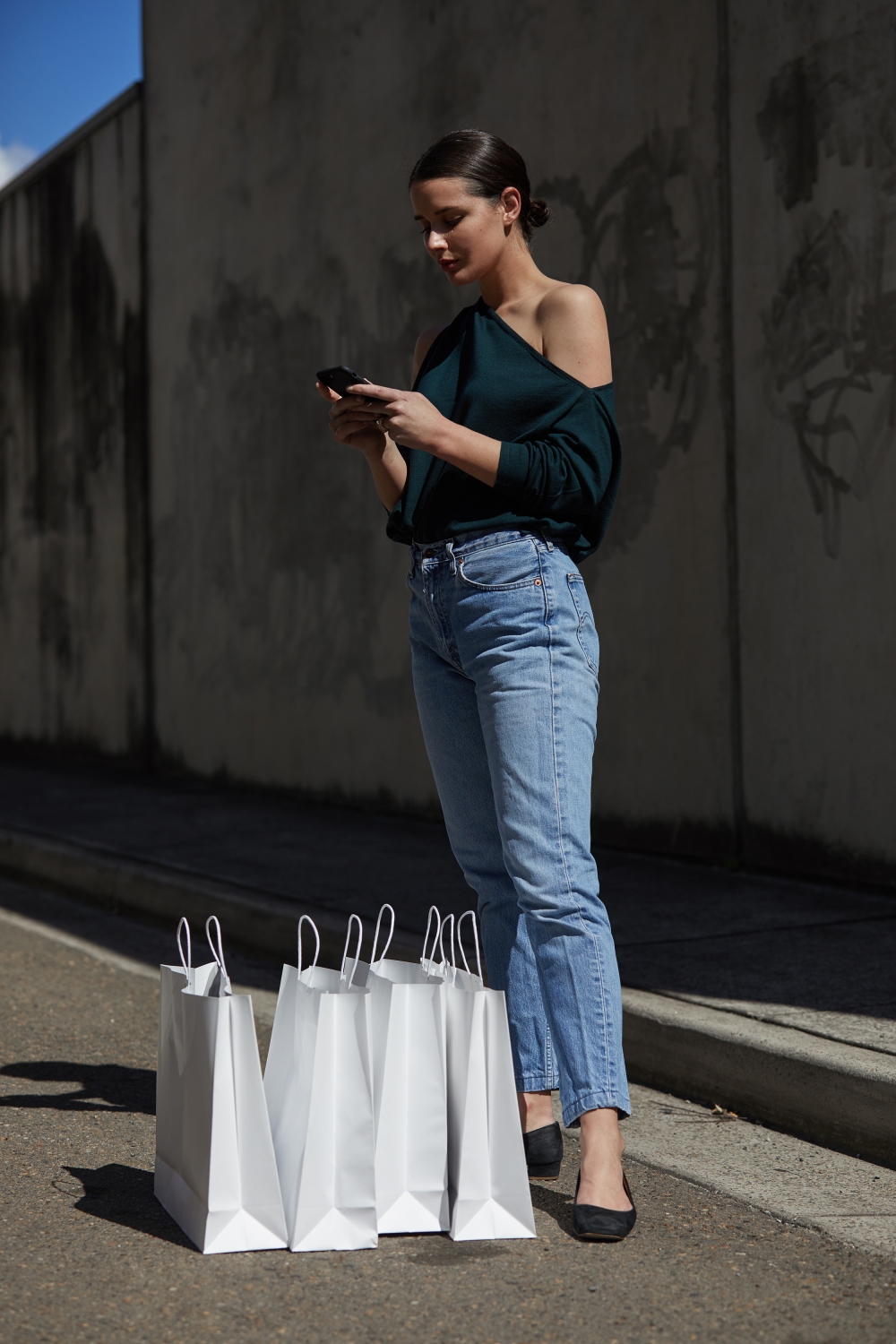 Wearing: Dion lee knit, Vintage Levis, By Far shoes
I'm a huge online shopping enthusiant, and know how to shop via my mobile like no ones business. I thought I was quite excelled in this area until I got schooled by friends that can recite their card number and details off by heart…now that's #skills.
Vogue American Express Fashion's Night Out, or VAEFNO as you'll see it written is the creme de la creme of the reality version of my usual online shopping antics. As someone who owns an online store (which BTW accepts American Express), am a little biased in that I prefer the virtual to the reality at times, but the events like VAEFNO and the buzz they create, I make an exception.
This year the theme is 'electric floral' with the event flooding the streets and stores with fresh blooms perfectly timed for spring.
So how does a virtual shopper navigate the reality of shopping like a pro? Here are my tips!
Organise your logistics in advance
For major events like VAEFNO you need to know how you're getting there and getting home. Unless you don't mind sitting in traffic, catch public transport.
Research and plan which stores you're going to target
Save yourself from going in circles and have a game plan. You can also use the Vogue American express Fashion's Night Out site to find our all the exclusive offers the store will have on the night.
In Sydney my hit list would most definitely include:
Strand Arcade:
Bassike, Dinosaur Designs, Dion Lee, Camilla and Marc
Westfied:
The Daily Edited, Sephora, David Jones, Sunglass Hut
And stand alone stores like COS and Uniqlo, my high street favourites.
Wear comfortable shoes
Please listen to me with this one. You don't have to wear sneakers, but wear some good tried and tested long distance walking shoes. You're going to be pounding the pavement and when thy say shopping is a sport, they're really not joking. At the end of the night check your phone to see how many steps you've taken and you're likely to be seriously surprised.
What are you planning to buy? 
Not only should you have some sort of idea where you're heading, but also think of some key wardrobe must haves that you're looking for. Are you needing something to wear to an upcoming wedding or event? or perhaps there is a holiday coming up you need a new swimsuit for. No one likes walking away from a night like VAEFNO empty handed, so have a mission!
Have pit stops
These are important. A sit down and refuel can save even the most experienced of shoppers, Not this one down, American Express Card Members get exclusive access to the American Express invites Lounge at VAEFNO this year, with free food, free drinks and how fun, a Toni&Guy hair bar.
The American Express Invites Lounge can be found at Pitt St Mall on 7th of September from 5pm-10pm. You'll need to bring along your eligible American Express Card to gain entry and join the fun. See you there!
Photography by Ana Suntay-Tanedo
*In collaboration with American Express