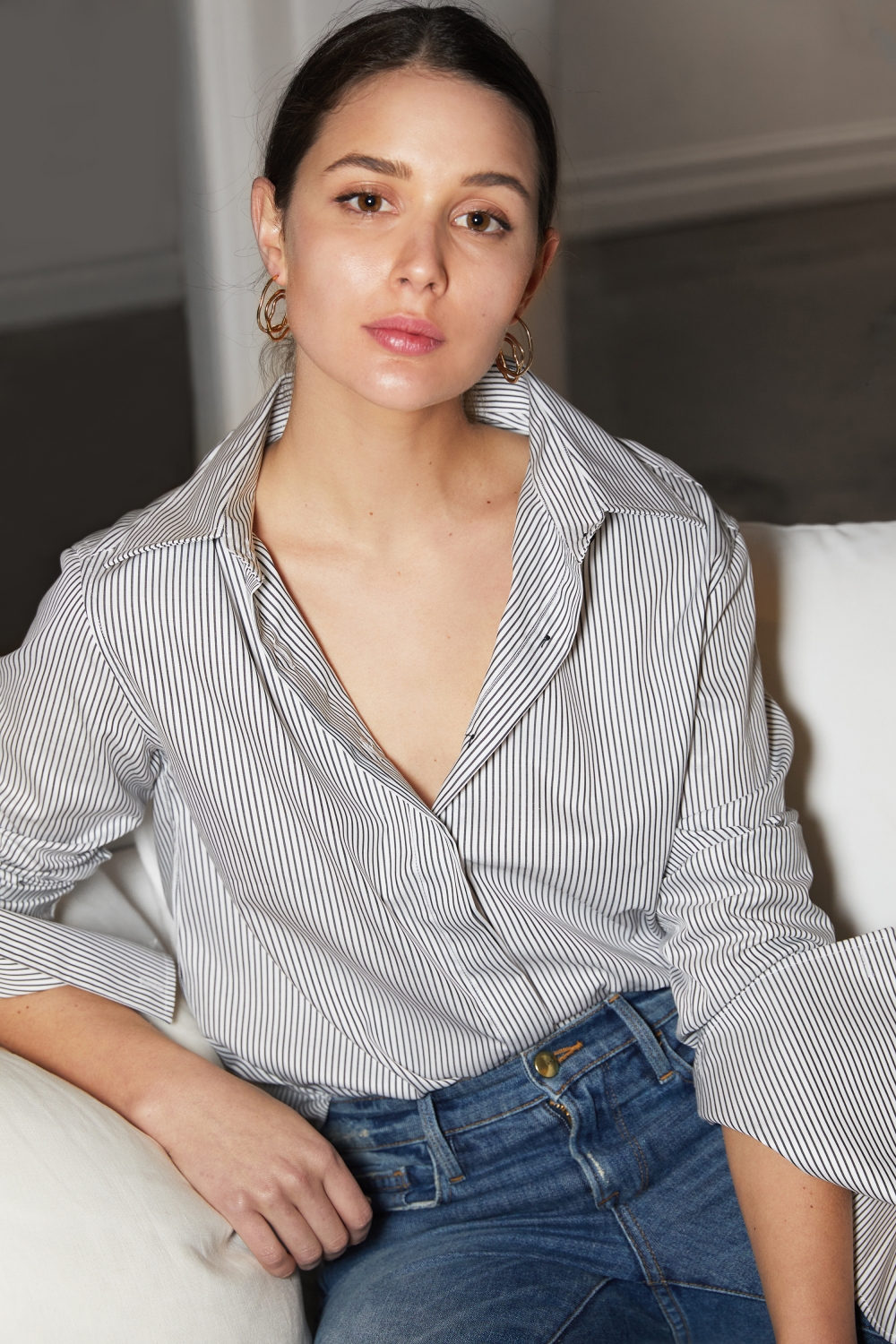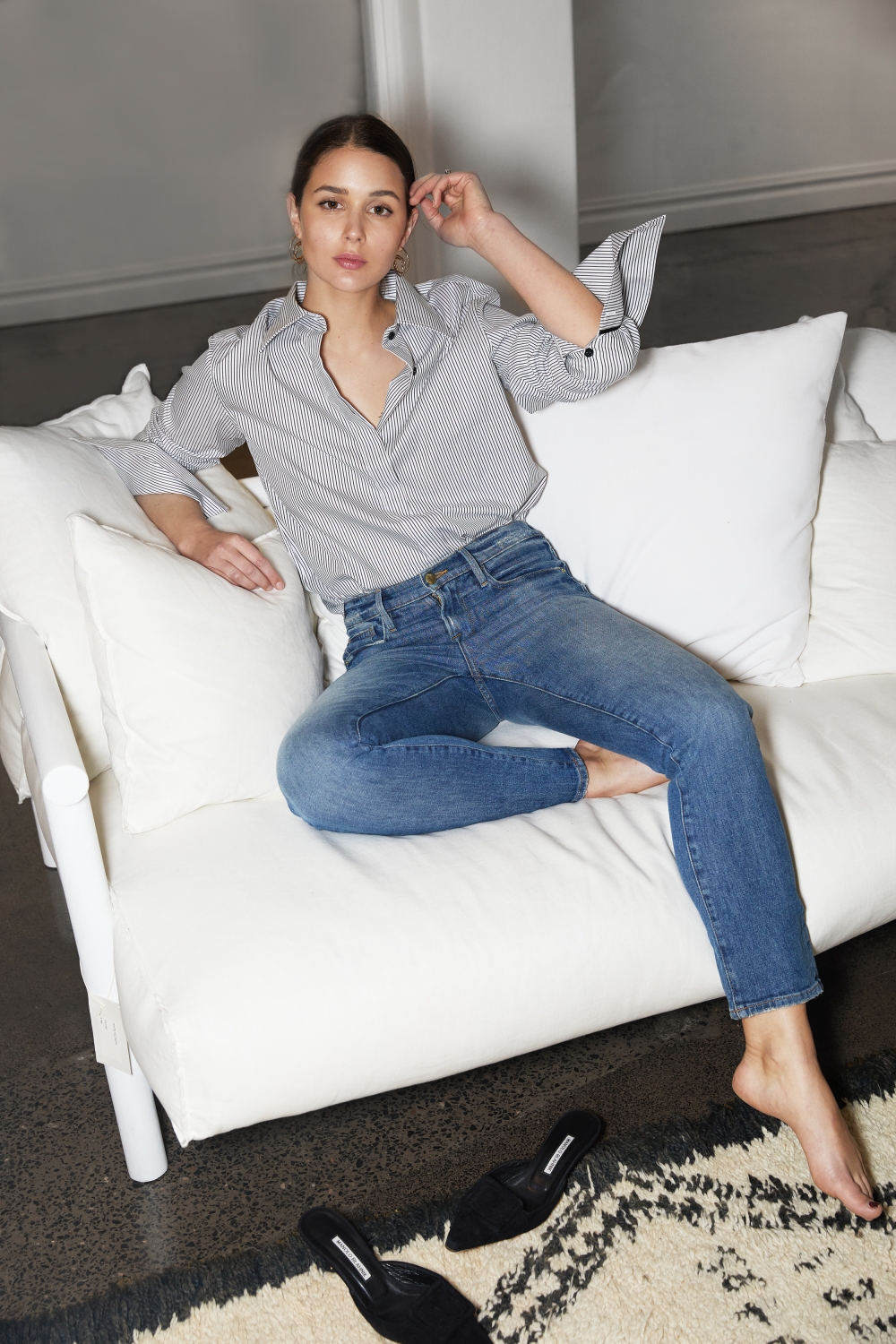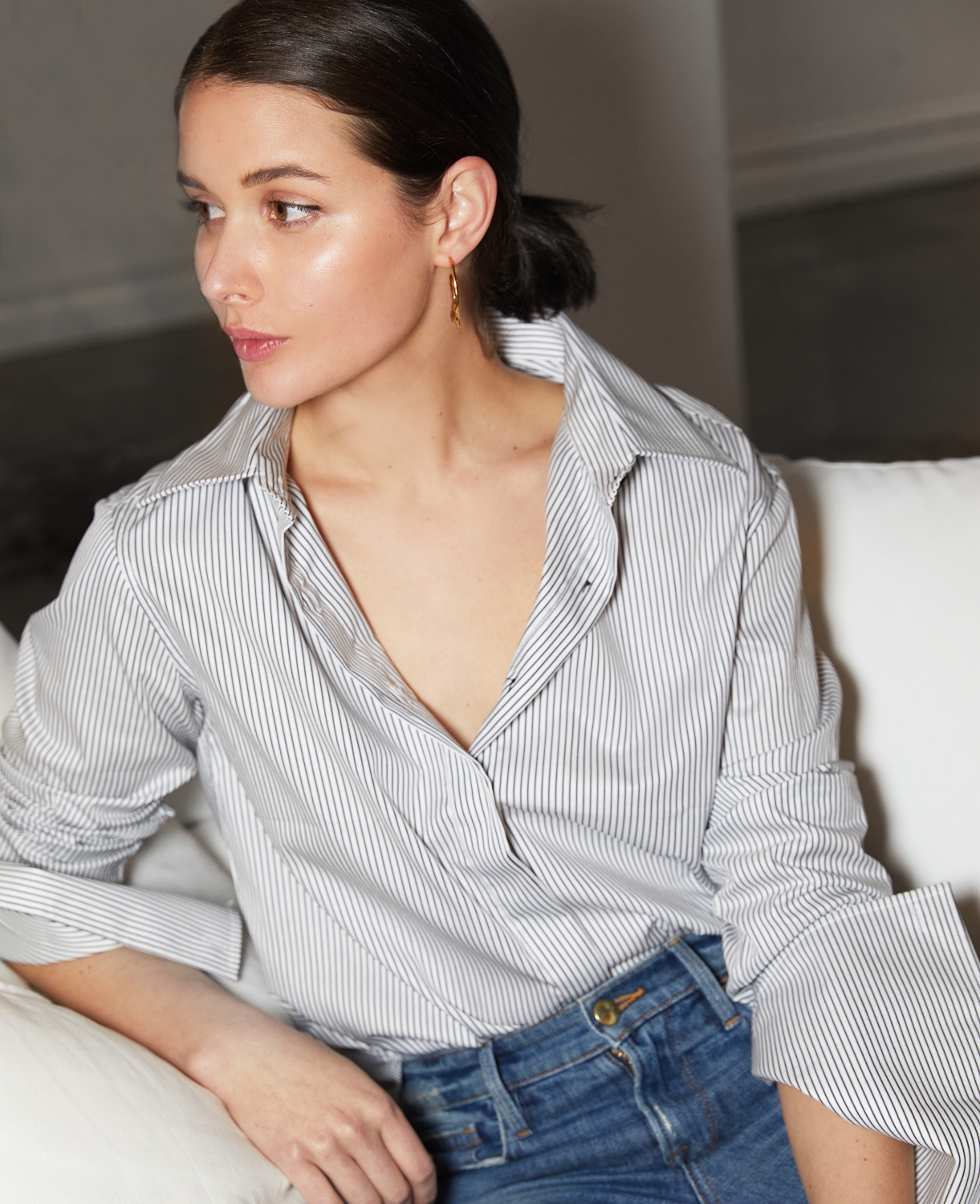 Wearing: Anna Quan striped shirt, Frame 'Le Boy' Jeans, Ellery earrings
My wardrobe never had a striped shirt in sight until a couple of years ago. Can you believe it? It has now become a wardrobe staple in my tightly edited lineup, and for obvious reasons.
A white button up shirt of course gets all the glory, its wonderful and you can't argue with this fact. A striped variation should be  thought of as its side kick, on rotation almost just as much, and with extra wow factor. With most of my wardrobe so minimal an inclusion of a stripe really stands out.
My favourite way to style them is tucked into blue jeans, however also left out over a looser skirt, or belted over a trouser are good go-to combos as well.
I may be preaching to the converted, but if you're someone that hasn't given the striped shirt a go, now is a good a time as any.
Photos by Ana Suntay-Tanedo