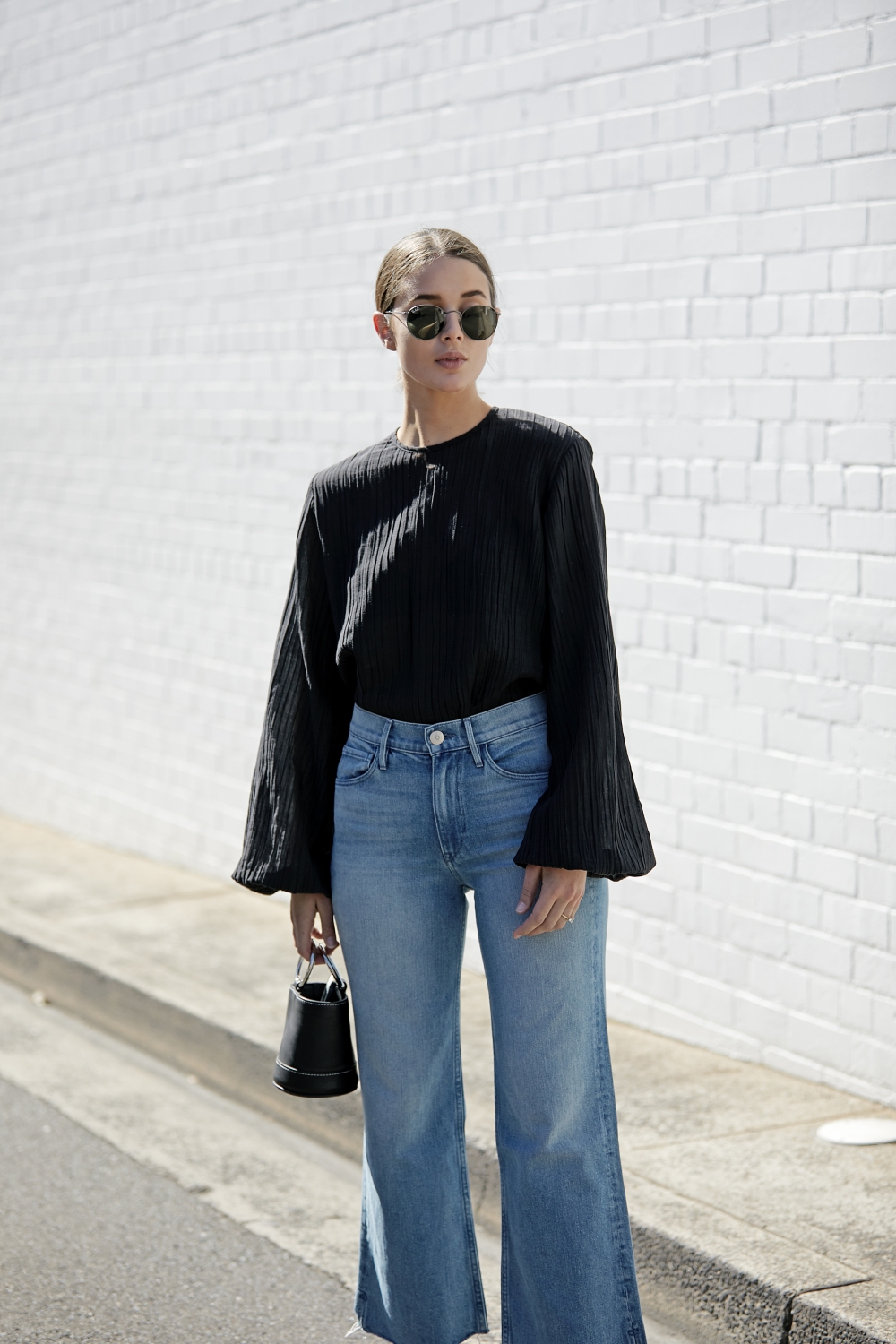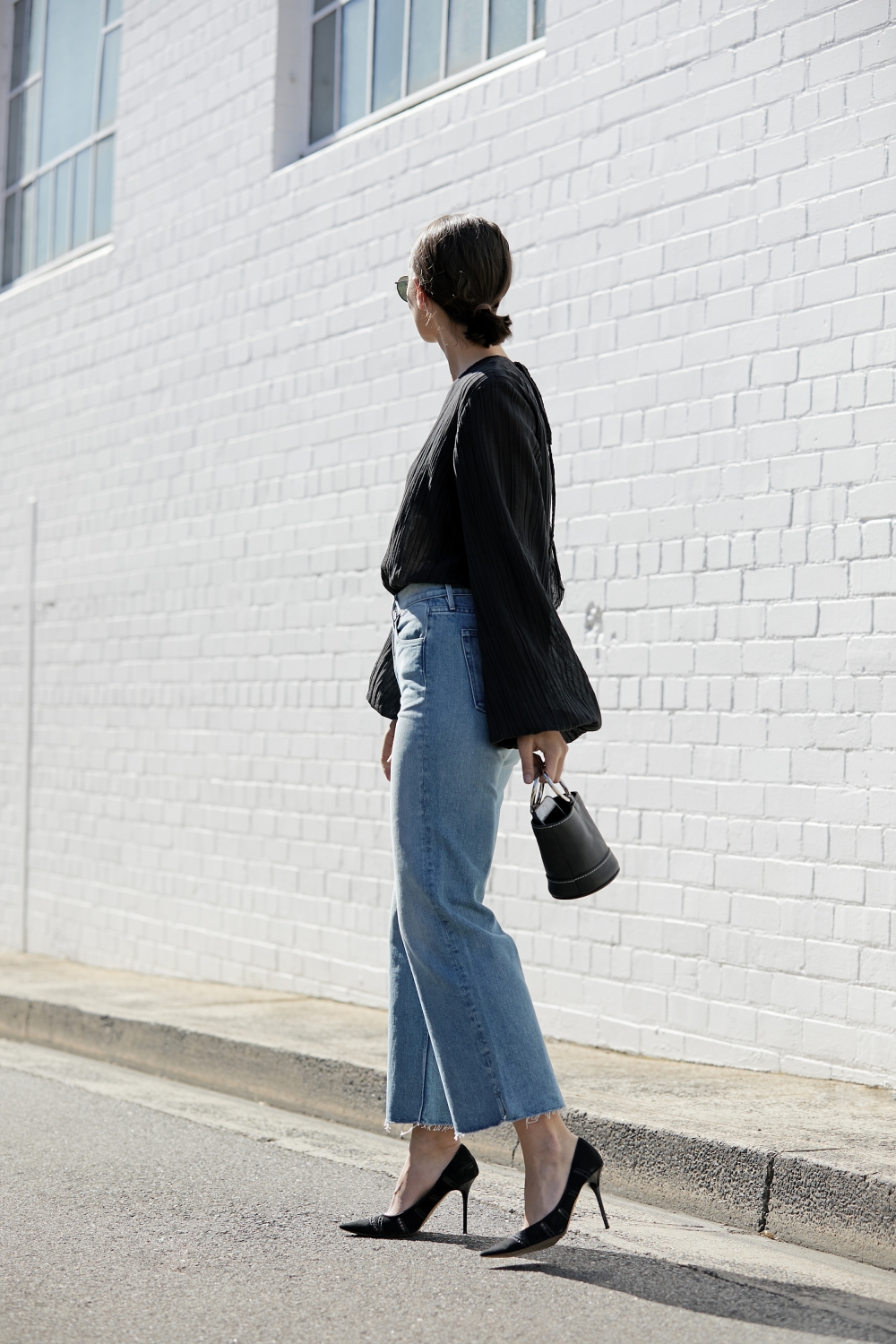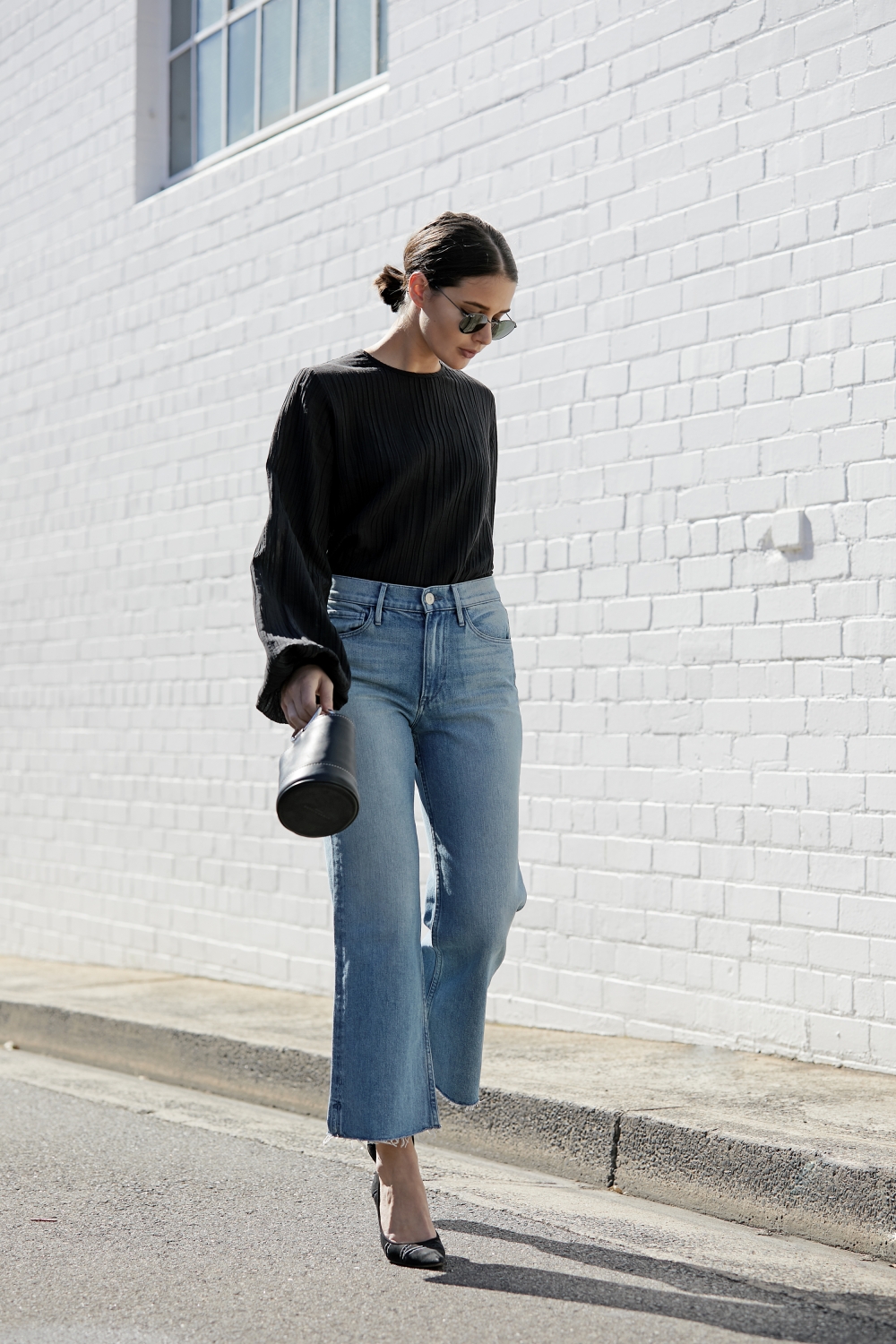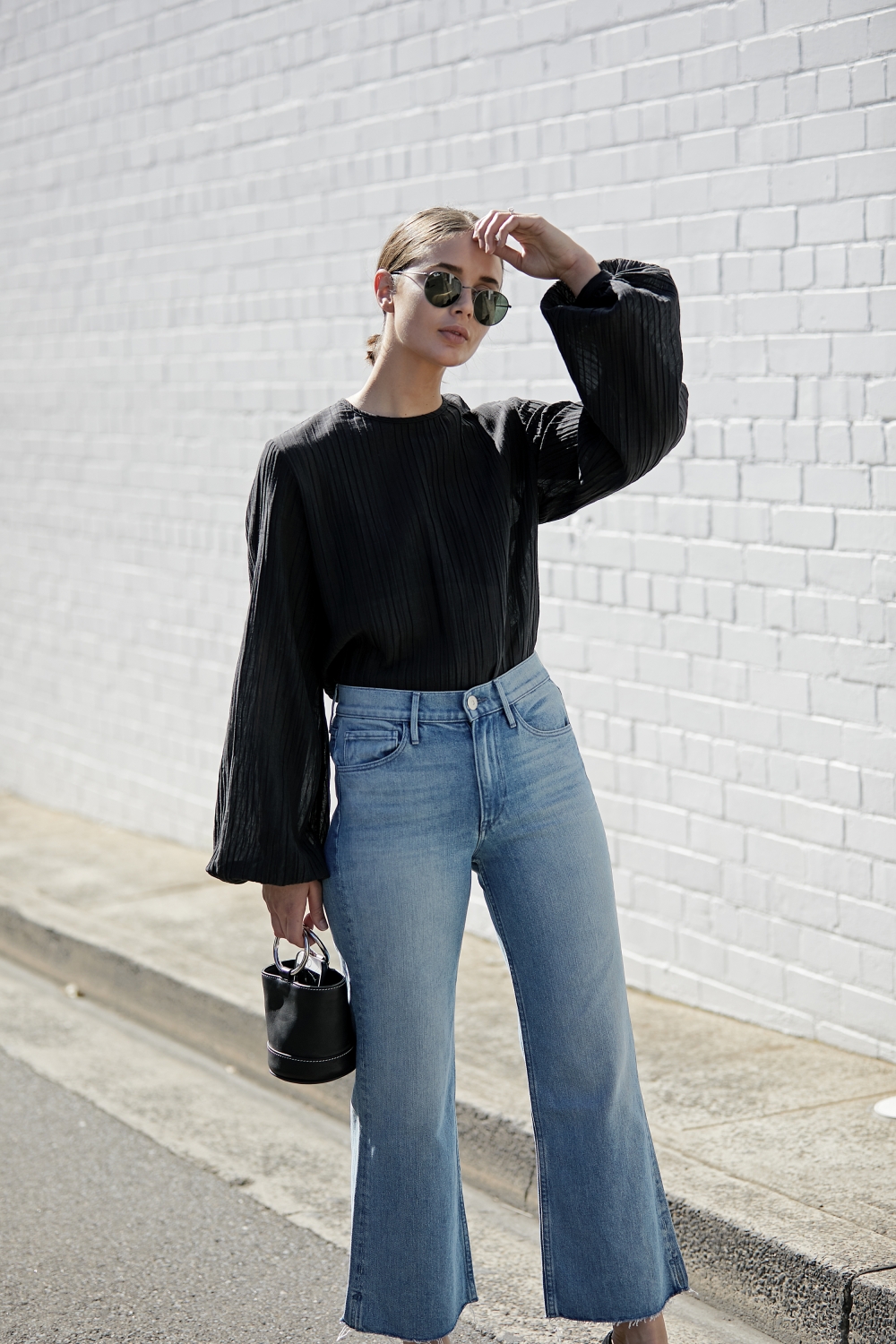 Wearing: Matin top, 3X1 wide leg cropped jeans, Ray-Ban sunglasses, Simon Miller bag, Jimmy Choo heels
A helpful tip with shopping for jeans online is building up a few go-to styles and shapes that you know really work for your body shape. For me this is the cropped mini boot cut (JBrand example and Frame example), a mum style straight leg jean (3×1 example) and these… a mid to high rise cropped wide leg style.
Key points for me when choosing the right denim are styles that show the ankle or ones I can alter to create this ideal length, a mid to high rise that I can tuck tops into and styles that aren't too skinny.
It can bit a bit of trial an error, but denim is one of those things that once you get your go-to styles, brands and size down pat, you can usually get it right from then on.
Photos by Ana Suntay-Tanedo