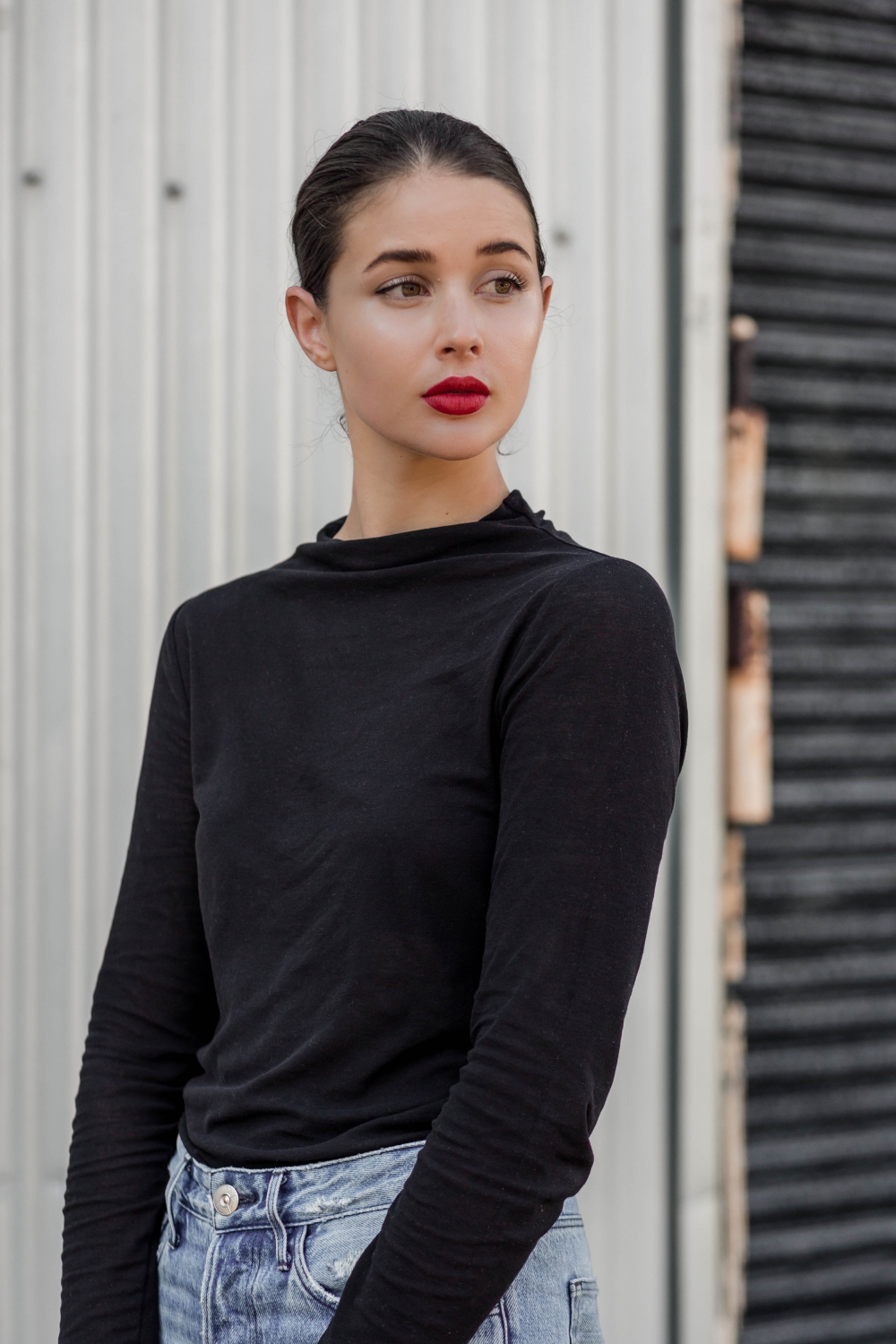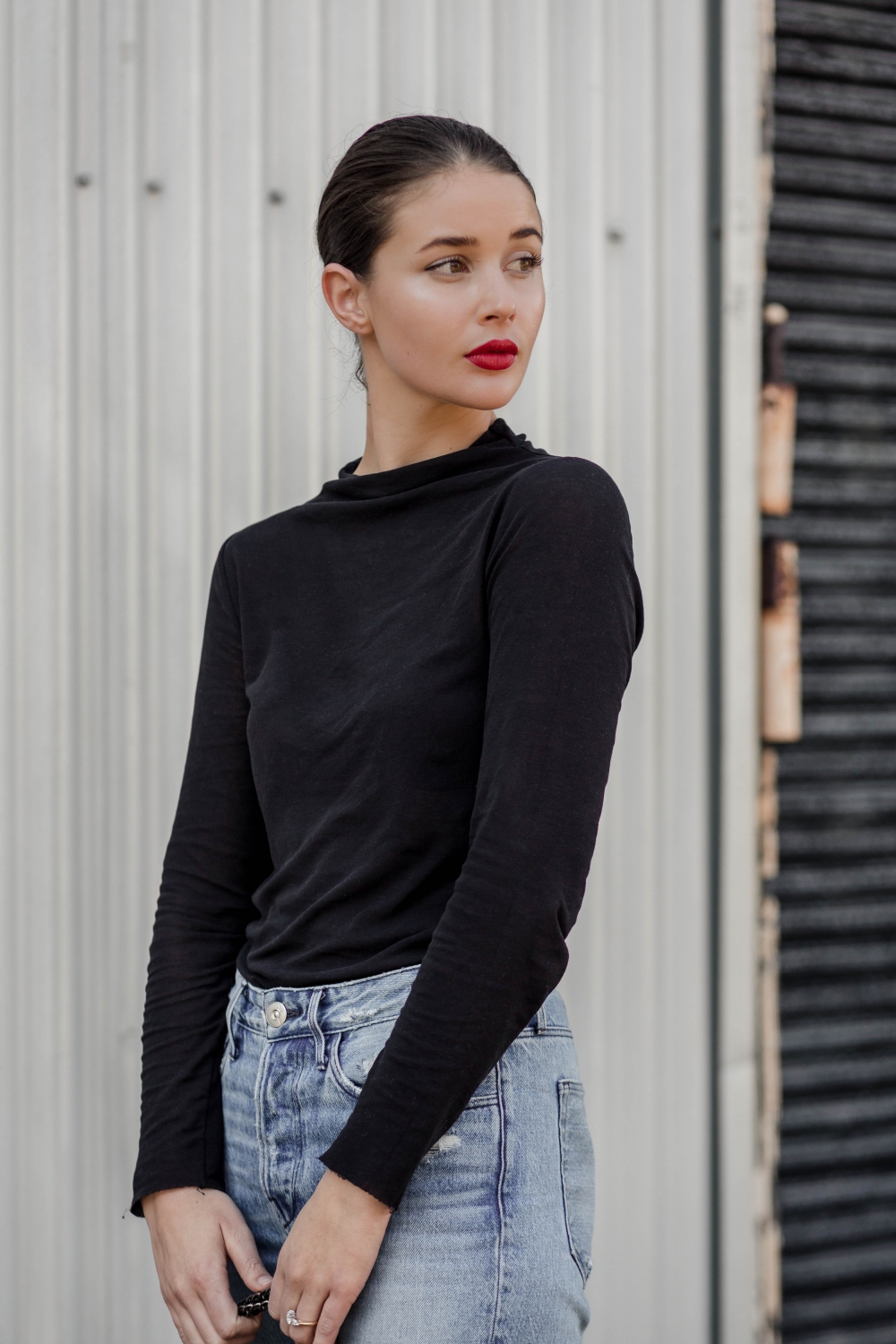 Wearing: Cos top, 3X1 jeans, Chanel bag. 
Beauty Note: Estee Lauder lipstick in 'Bar Red' 
Day 4 of fashion week and I wanted to wear my favourite pieces from my wardrobe. This COS top has come in handy on numerous occasions, great for layering and a little fancier than a knit, with a slight sheerness. This red lip took my reserved outfit to the next level with a matte finish that works nicely contrasting with my natural low key look.
This month is also #kissgoodbyetoms, a month to wear your favourite red lipstick to raise awareness and much need research into Multiple Sclerosis.
Pbotos by Holly Sarah Burgess