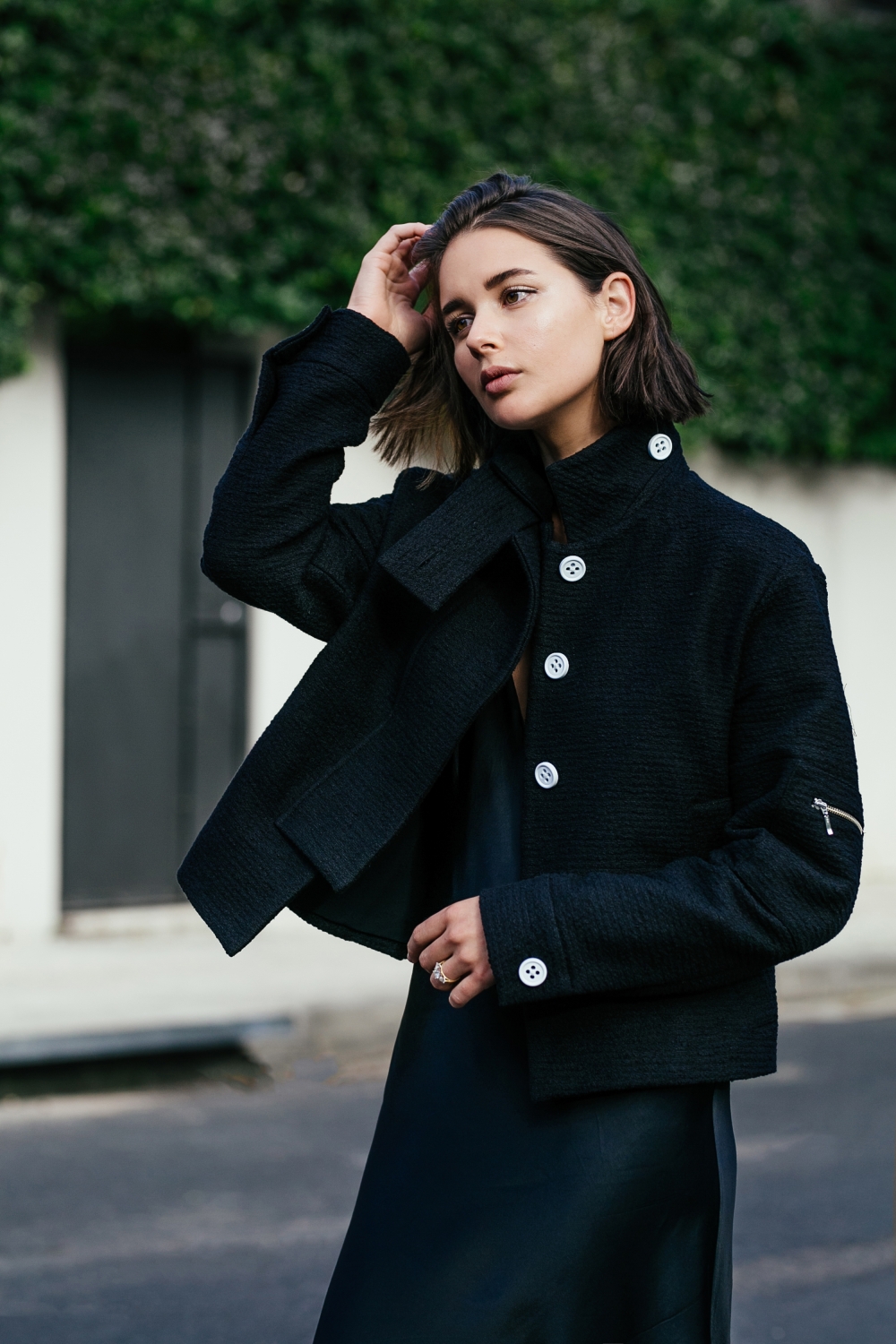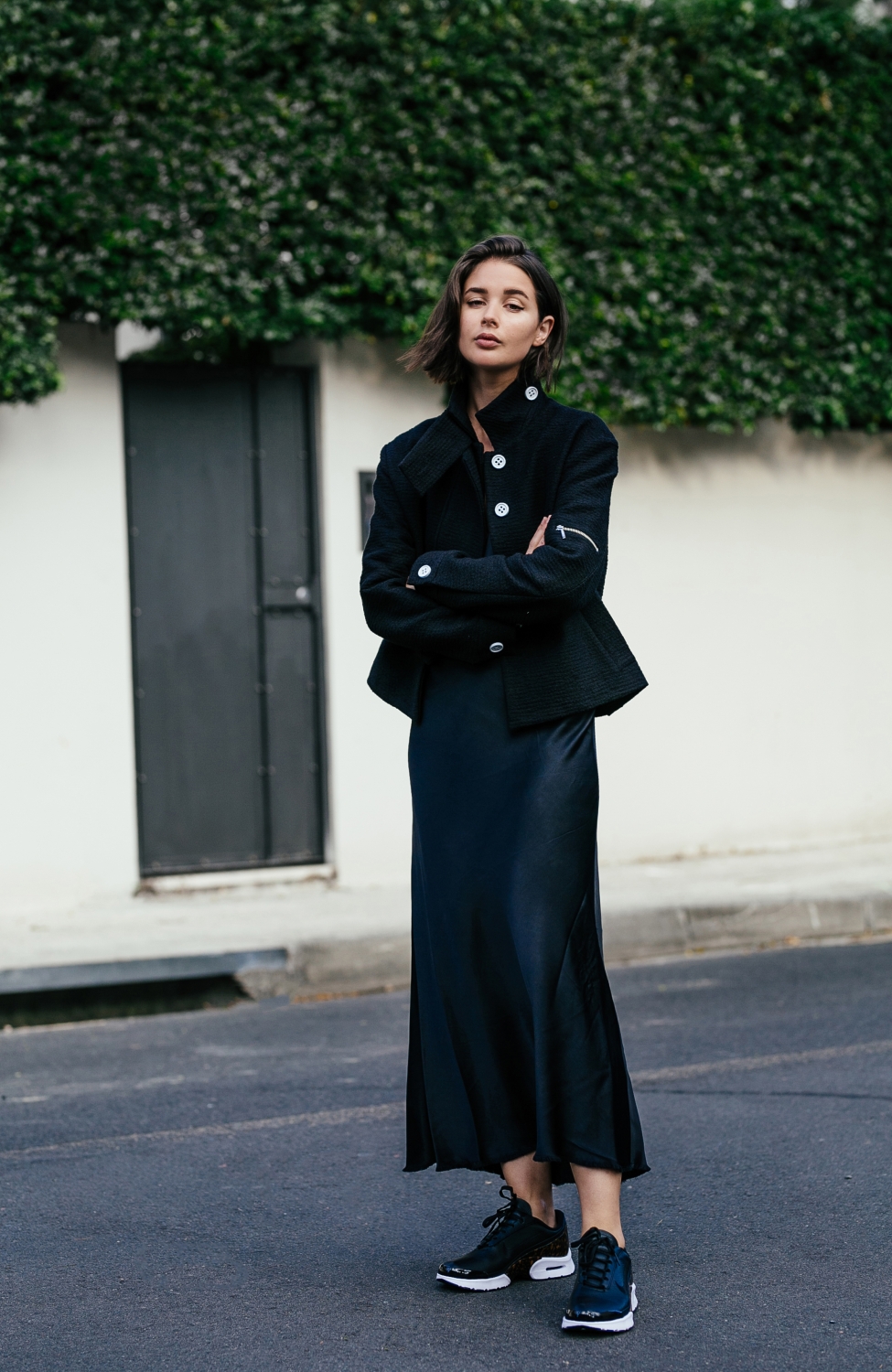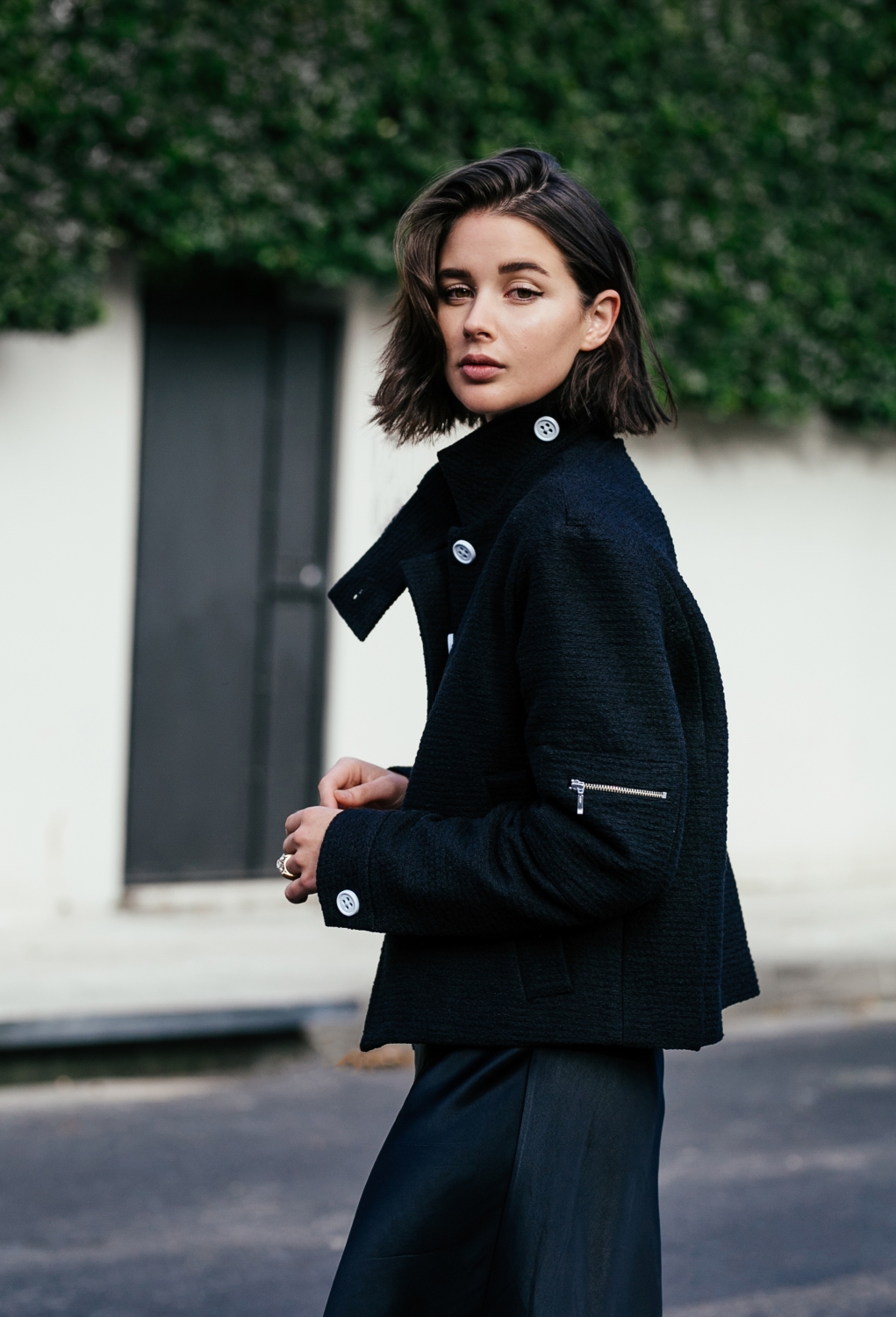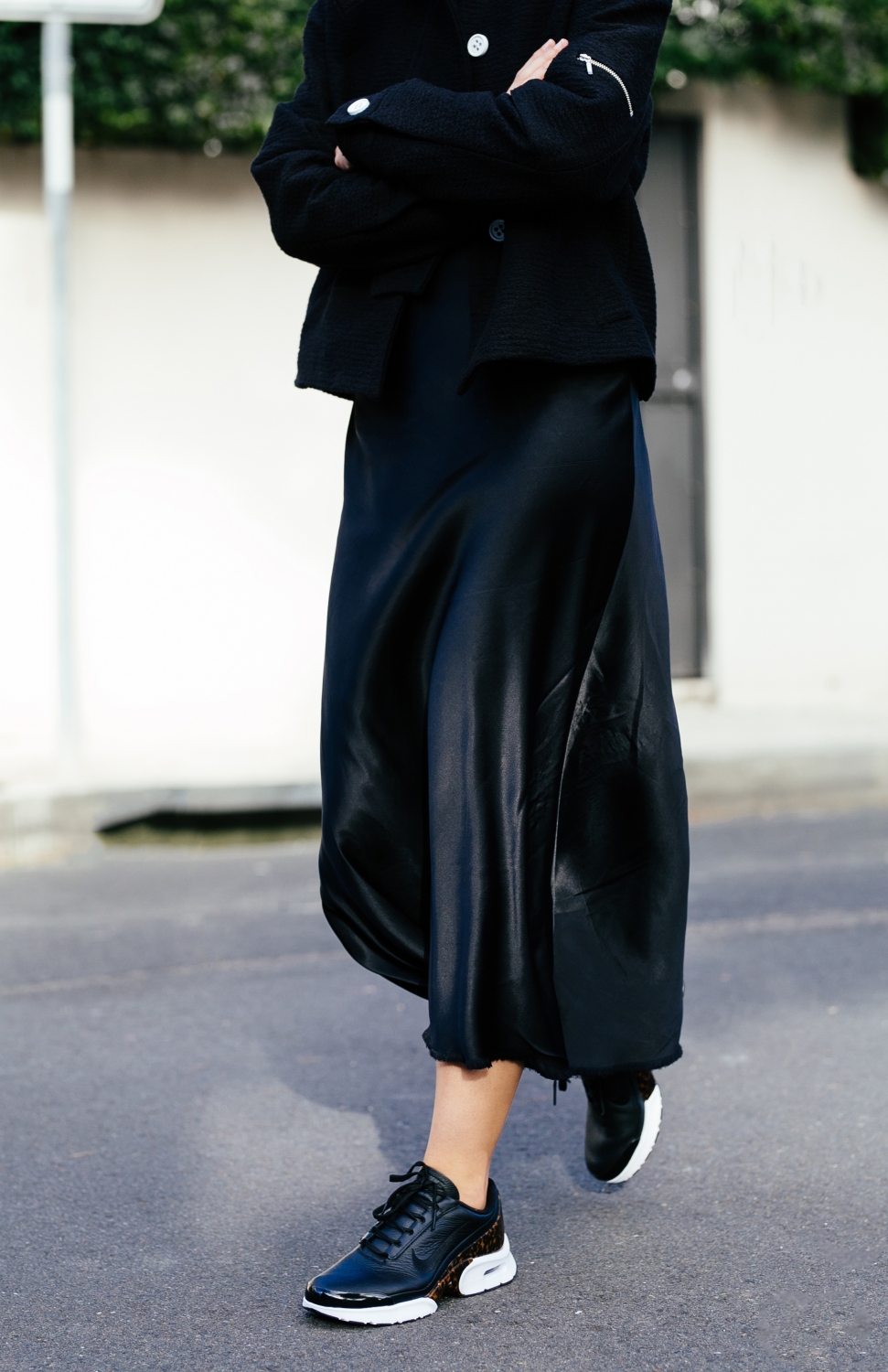 Wearing: Nike Air Max Jewell sneakers, Frame Denim slip dress, Christopher Esber jacket
You know that micro trend I spoke about recently? Well here it is incorporated in one of your favourite sneaker styles, the Nike Air Max. 
 Subtly added to a beautiful black leather and white contrasted sneaker, (fun fact: the second ever women's only Air Max style) tortoise shell works effortless with an all black look due to the black or dark brown flecks through the pattern 
Sneakers with dresses and day wear (no gym gear in sight) is still very much alive and going strong. Embrace it while you can. Your feet will love you for it. Not on board? Well you can Kiss My Airs. 
Photography by Hannah Roche
*Advertorial post in collaboration with Nike