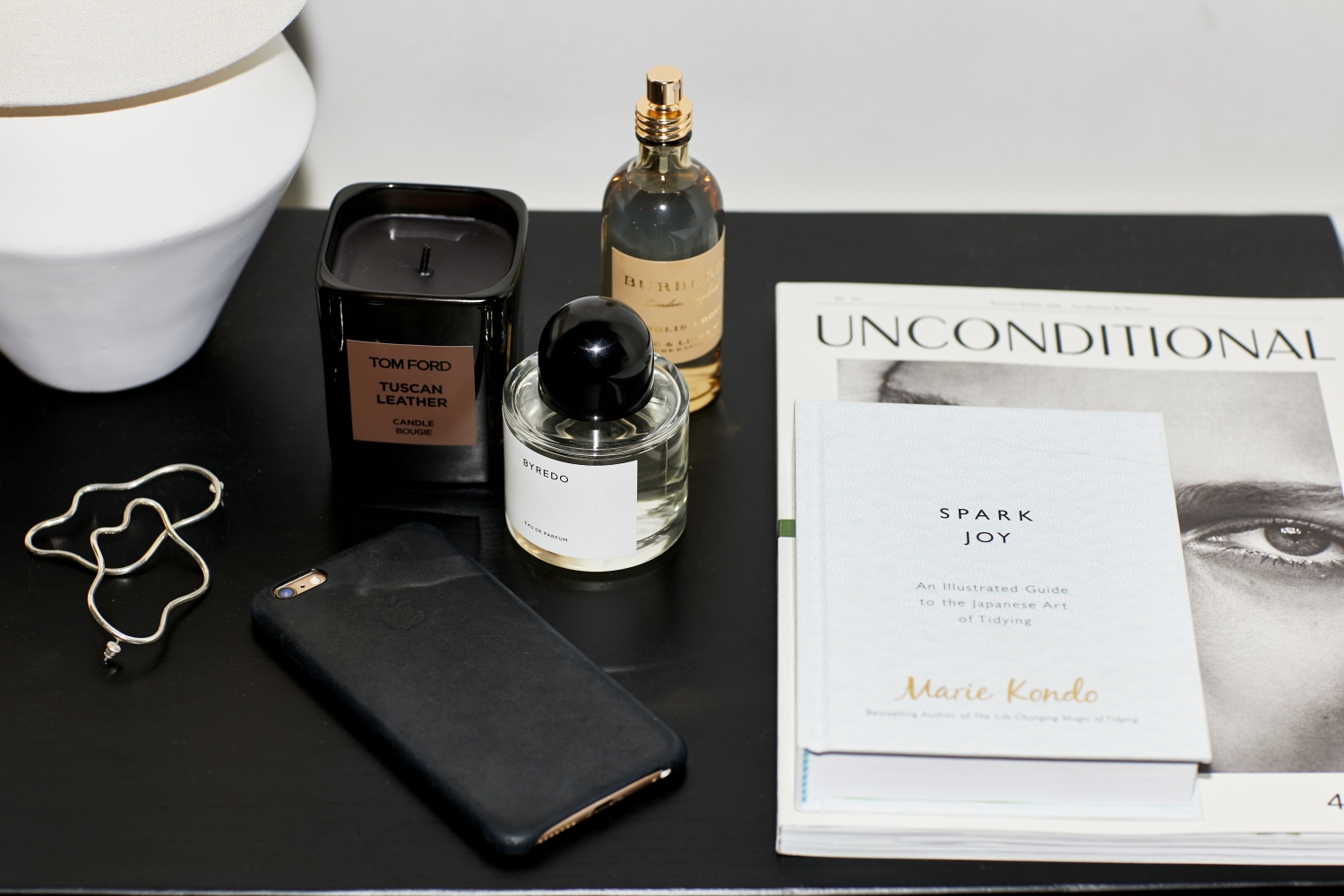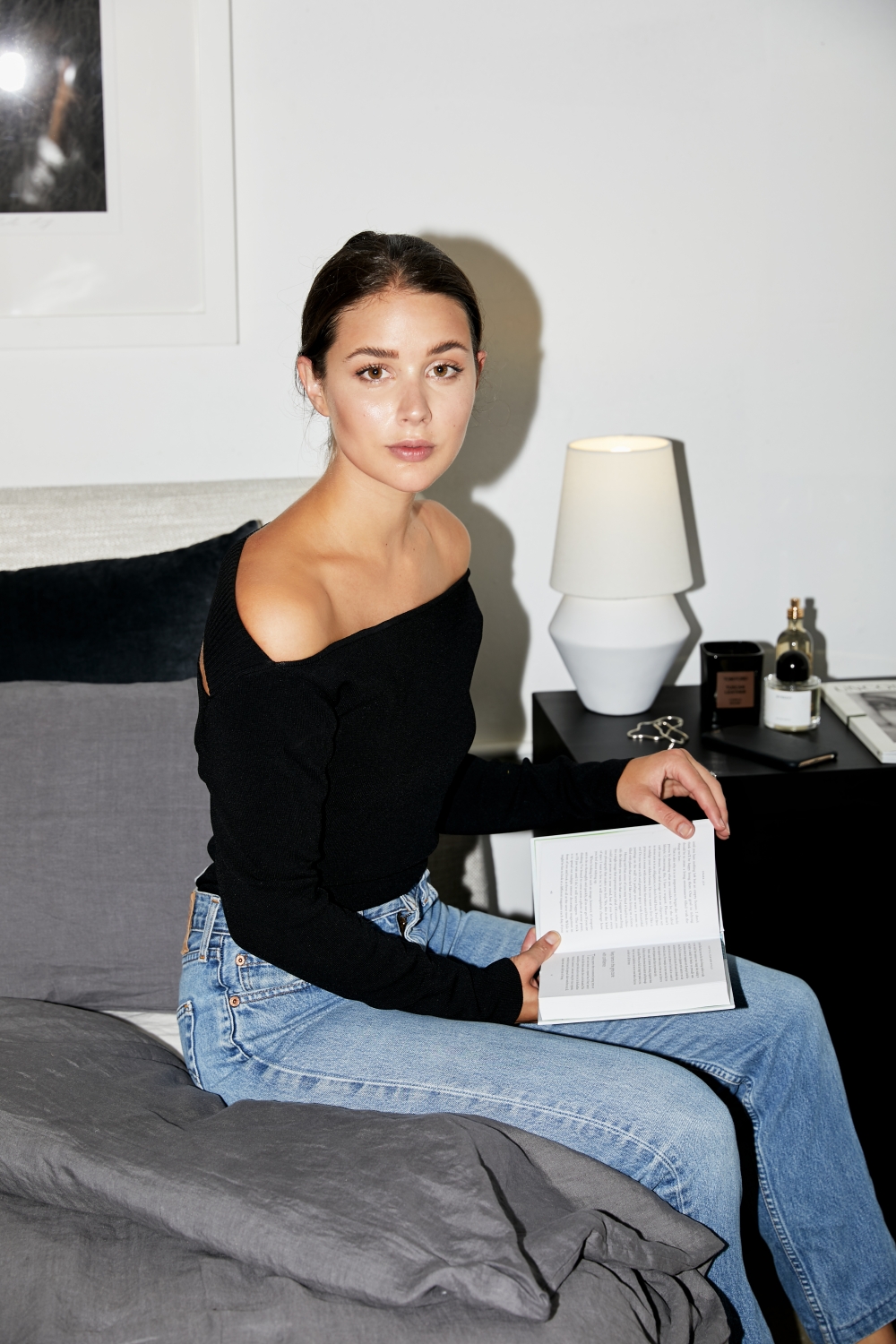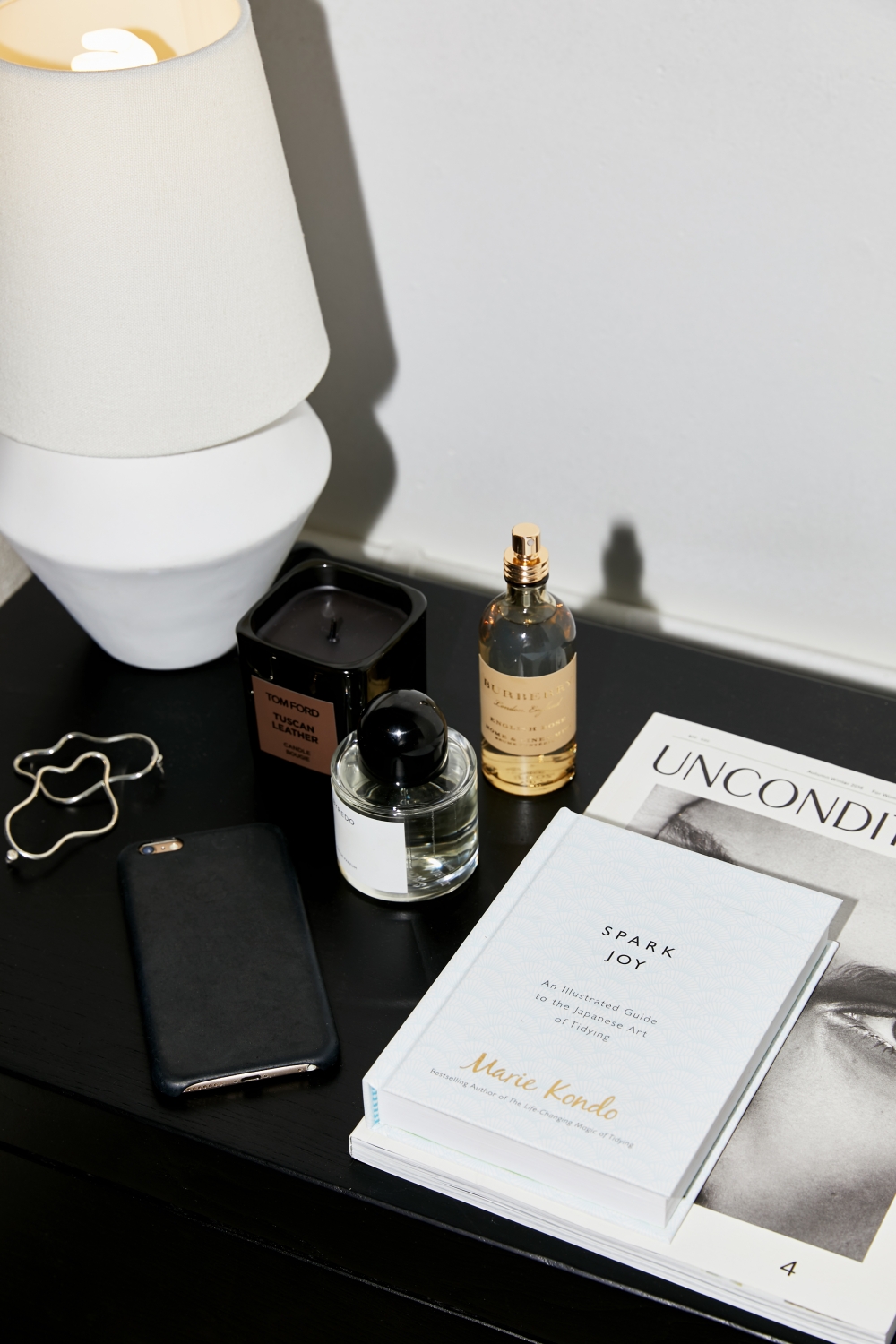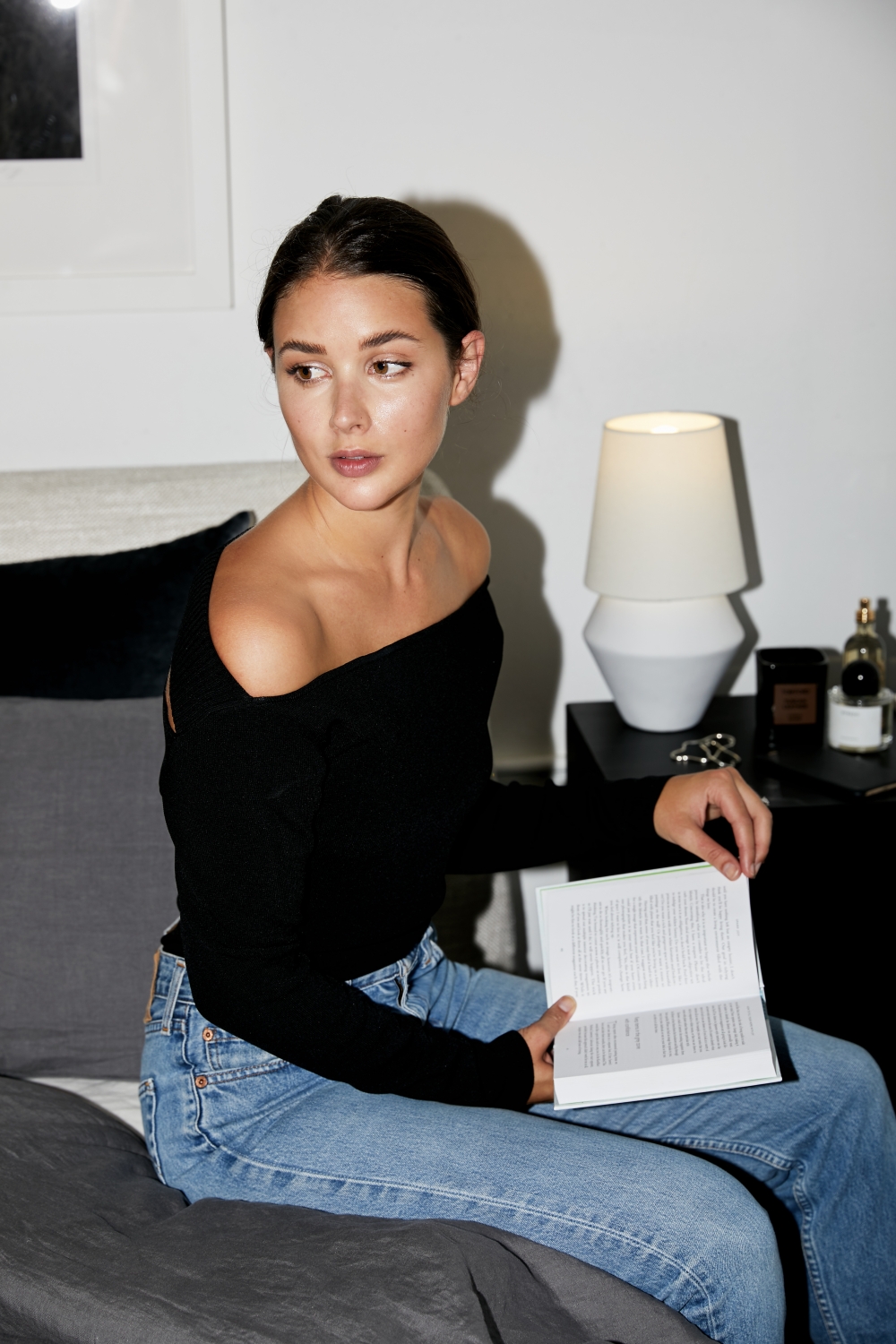 Wearing: Dion Lee off the shoulder top, Vintage Levis
On the table: Holly Ryan x The UNDONE earrings, Tom Ford candle in Tuscan Leather, Burberry home and linen spray, Byredo unnamed fragrance, Unconditional Magazine, Marie Kondo book
Heads up, this post is pretty much just a segue to talk about the latest book I'm reading.
One of my major personality flaws is not being super tidy. This surprises a lot of people, but sadly I've always been this way and it drives me absolutely crazy. I love minimalism and my dream is to live in a Pinterest universe of clean, uncluttered spaces, so for my reality to not reflect this can make me really overwhelmed. I can blame a lack of storage, but thats just an easy excuse, I simply have too much 'stuff' that I keep for no reason.
I had been hearing about Marie Kondo's tidying up book, and how its 'life changing', so when I received a copy of one of her books with a press send out (thank you Dermalogica) I was really excited. 2017 is the time to change and become the tidy person I've always wanted to be.
Long story short, and you may have already unsubscribed from this post, but it really has helped! There is even a part on how you can apply her folding method – which is basically being about to see everything in your draw at once by having clothes folded upright rather than flat – to how you pack your suitcase when travelling. I hate when a suitcase has clothes everywhere and you are just throwing things around to find what you're looking for. This trip my suitcase resembles a draw, with little compartments for difference categories. Anyway! If you're keen to become a little more organised, I can't recommend it more.
Shot in location at one of my favourite contemporary designer homewares store Smith Made, 14/28 Rosebery st, Balgowlah, SYDNEY. 
Photography by Ana Suntay-Tanedo