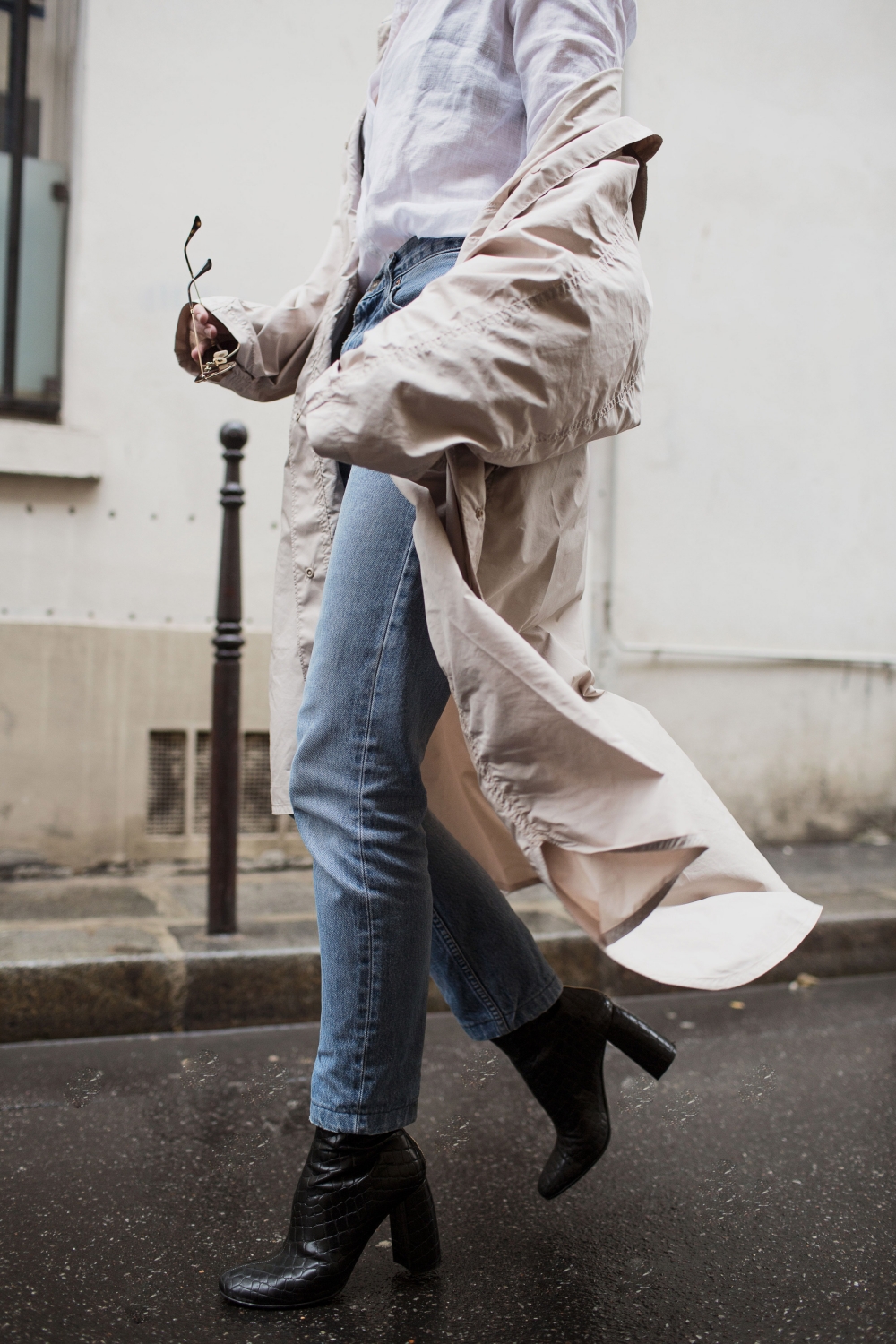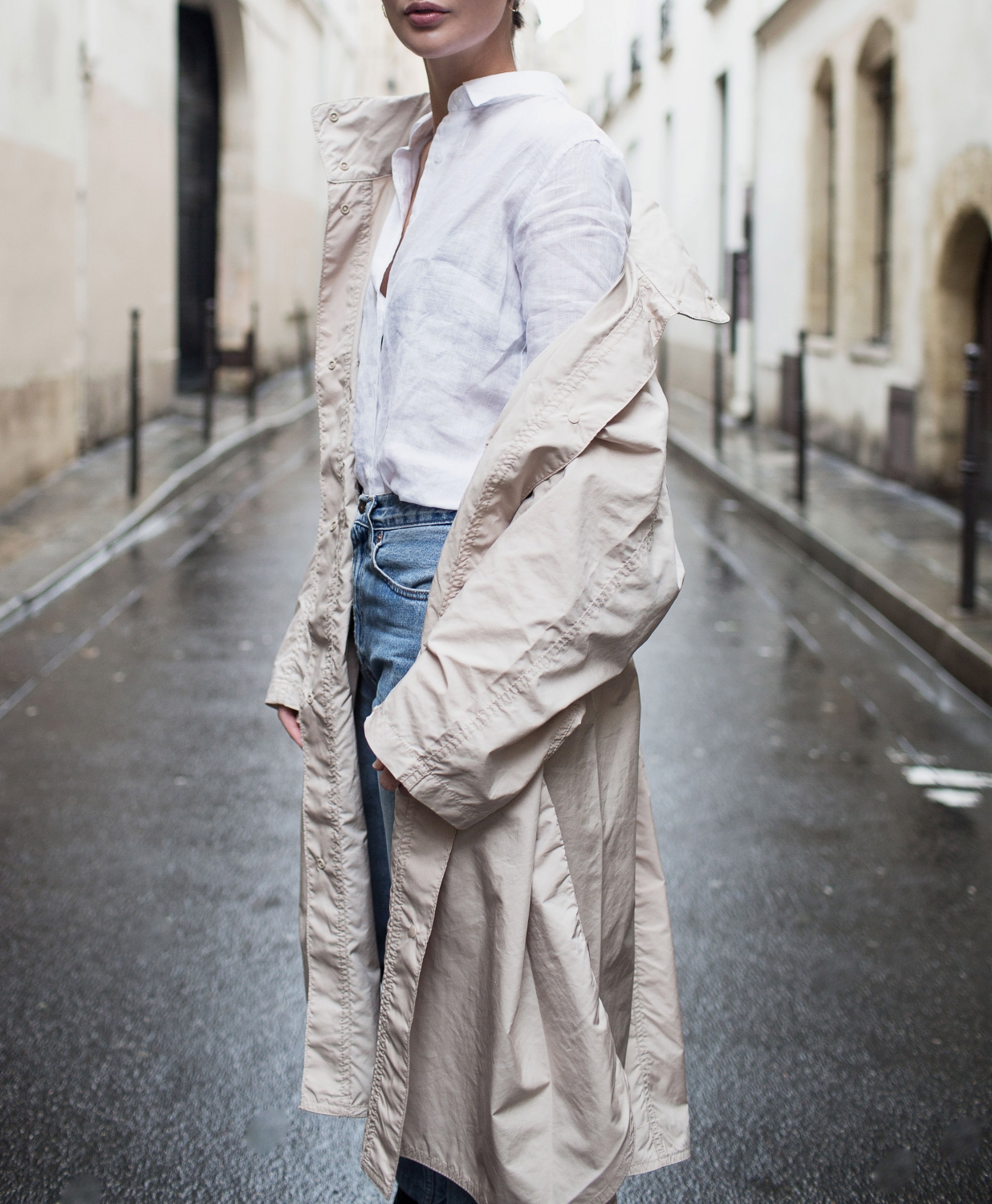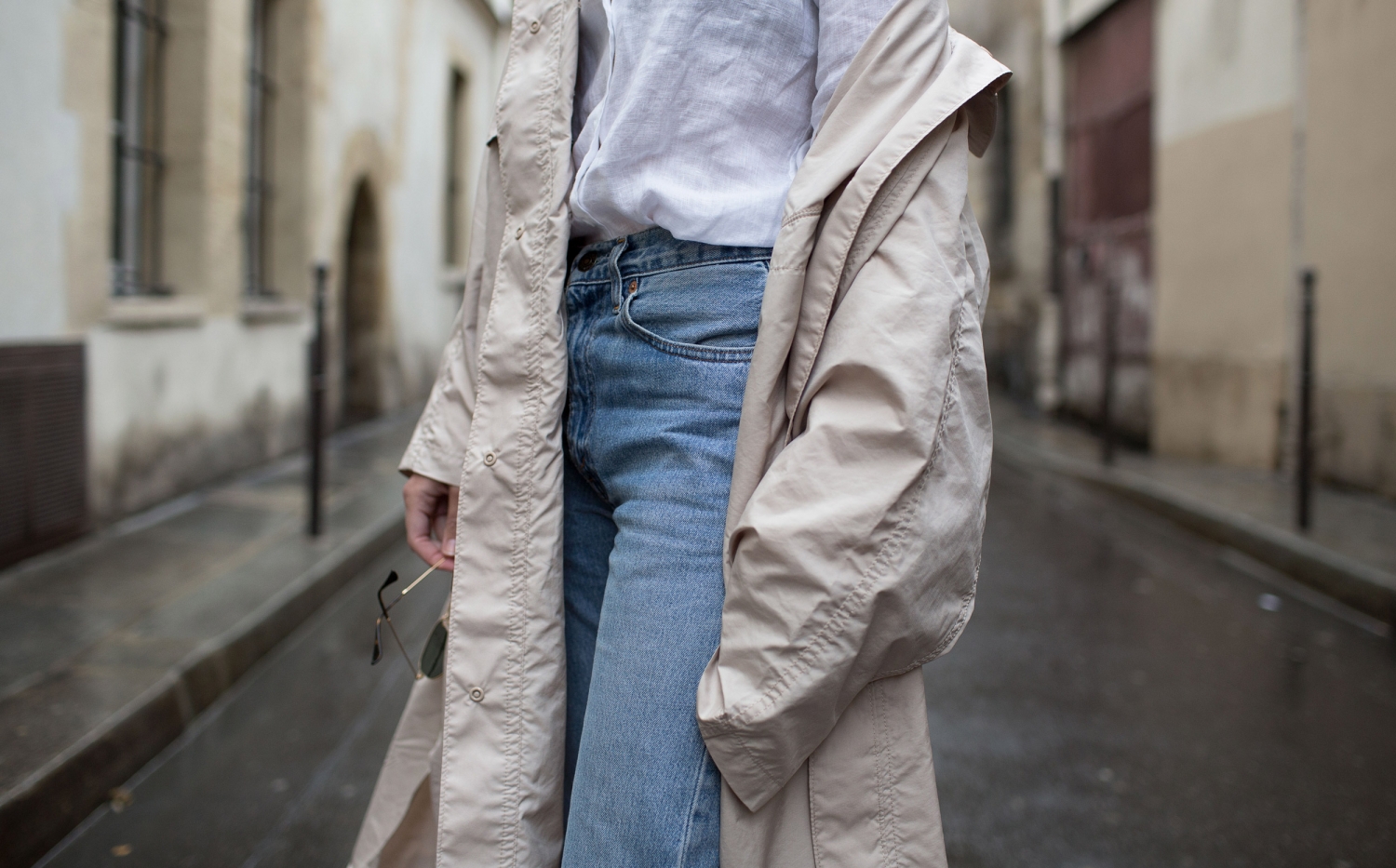 Wearing: Uniqlo U trench, Uniqlo linen shirt, Vintage Levis, Ray Ban sunglasses, Stella McCartney boots
Spending last week in Paris I was able to get myself reacquainted with layering and preparing myself, mentally and physically for the end of the Aussie summer.
Blue jeans are a must, nows the time to do a stock count, donate styles that aren't working for you and re-invest in some new go-to silhouettes. As for what's 'trending' right now, skinny and the full flare have gone into retirement and a high waisted straight and a cropped bootcut are what you'll be wanting this season.
Photos by Anna Sandul