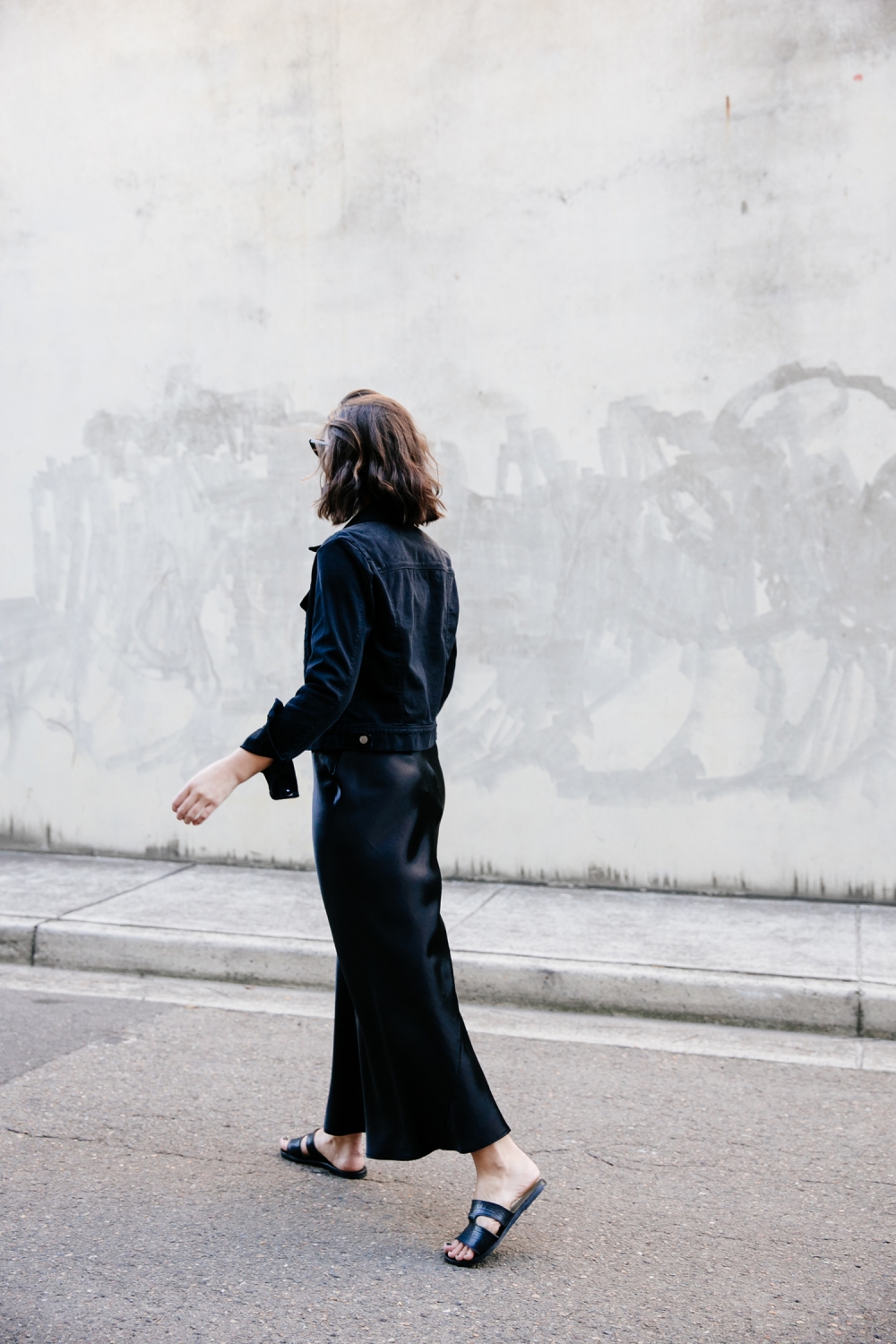 Wearing: J Brand black denim jacket, Christopher Esber black dress, Ancient Greek sandals
There are two cropped jacket styles I find really helpful for finishing off my outfits, and thats a denim (traditional blue or/and black) and black leather.
Cropped jackets are a saviour in some situations where a hip length jacket looks a bit odd. My favourite ways to style a cropped jacket are with dresses, high waisted skirts and pants as they created a waist as well as keeping a high waist look clean and minimal, without adding additional waist lines and focal points.
Photos by Hannah Roche