The blue shirt has always been a questionable addition to my wardrobe for me, purely because of the colour and whether it was overstepping my minimal palette rules. However! it has passed the test and now sits in my mind along with blue jeans, and also looks incredible when styled together. A colour yes most definitely, but due to the timelessness I can welcome it in to my wardrobe without any concerns.
So now that my internal battle is put to rest, here are 3 Blue Shirts You Need Now. 
I posted wearing the white version of this top a couple of month ago, but I must admit I prefer it styled tucked into jeans. The shirt doesn't have a designated front, so you can wear the off the shoulder on either side. One of the sleeves also have buttons up the length so you can style it completely done up, undone and left hanging loose or just with a couple of buttons done up like this look.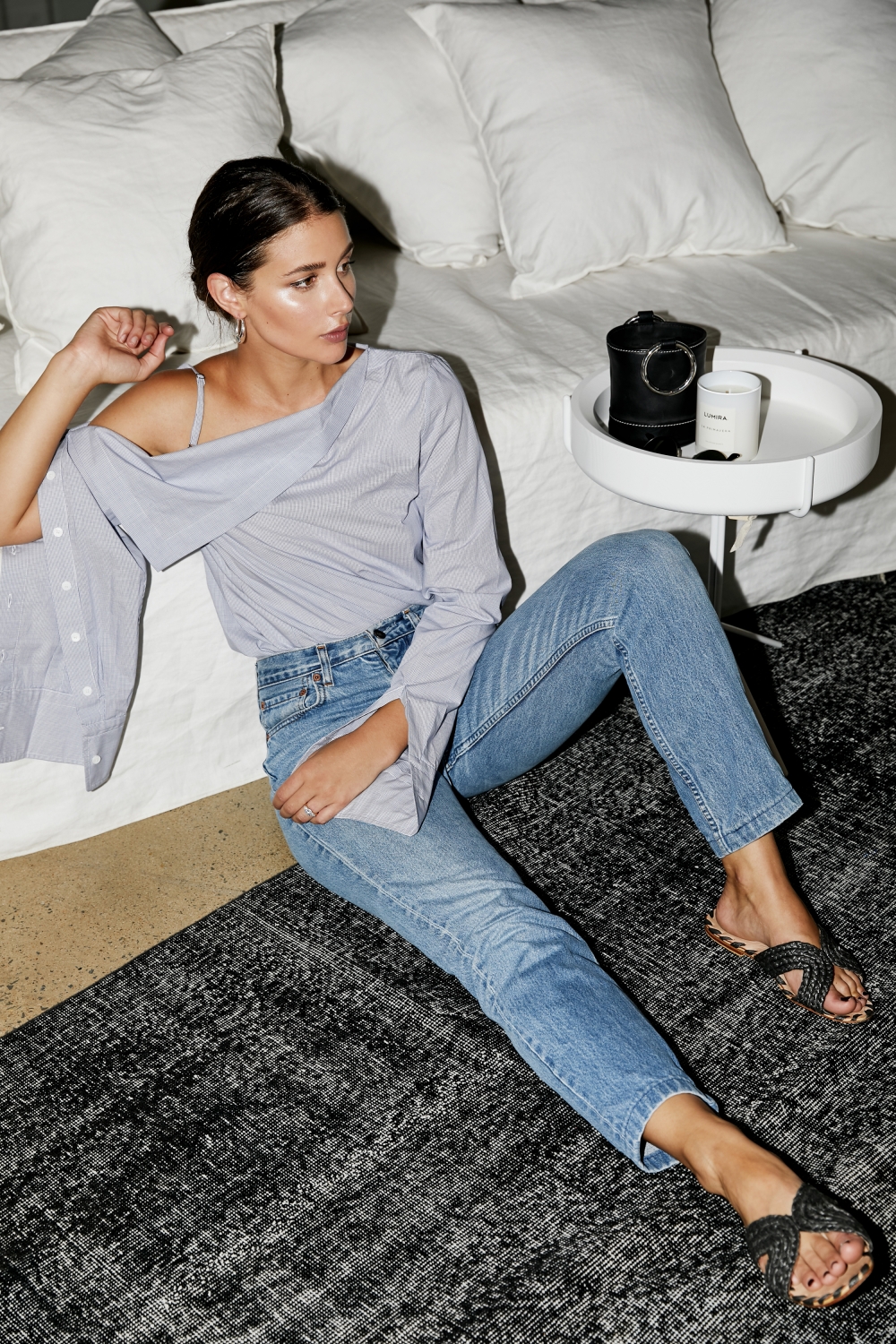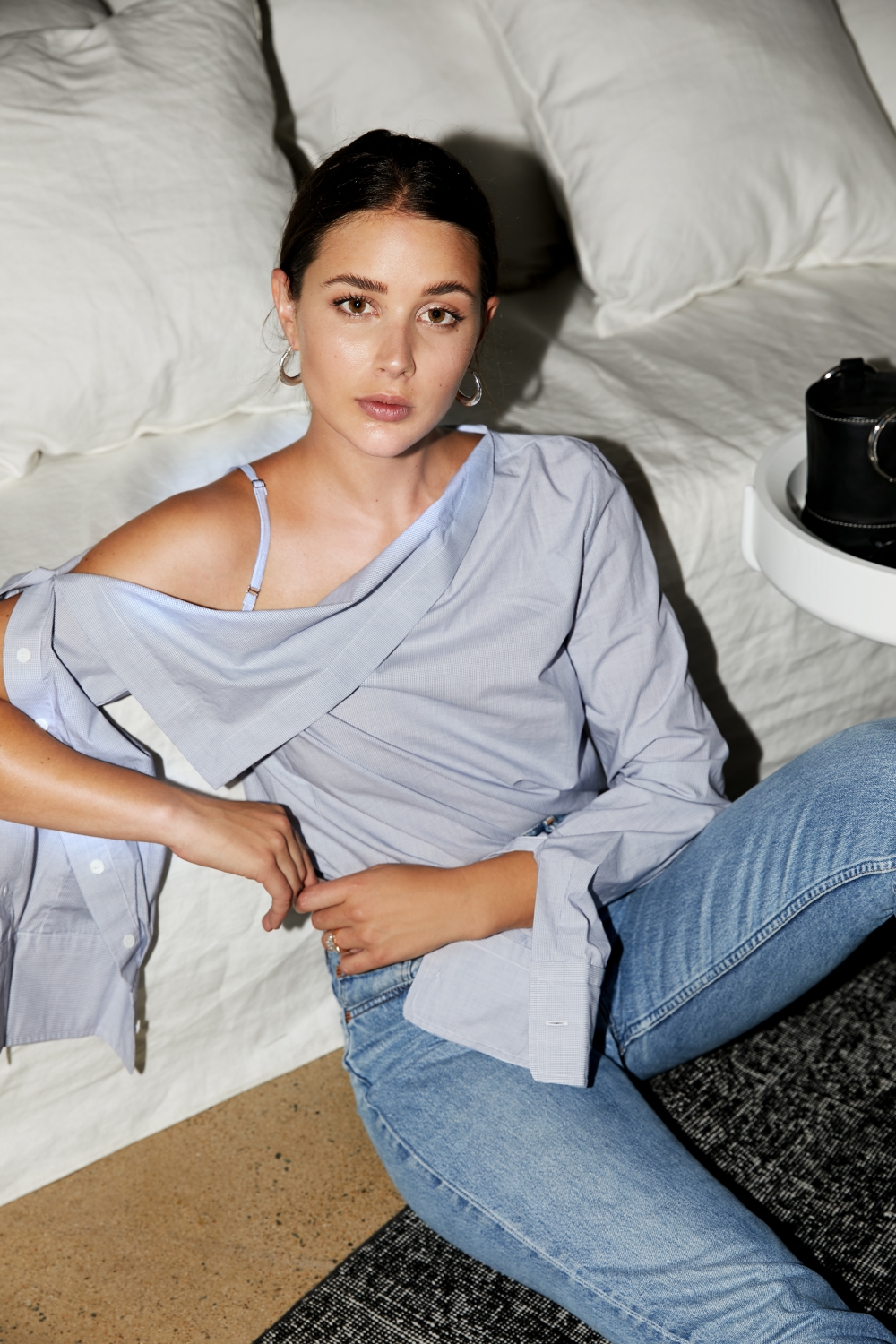 I love a wrap style as I find it universally flattering. The cropped length of the top also works really well with high waisted styles. But as i'm not one for showing my belly button its important to make sure the jeans or bottoms you're styling it back with are indeed high enough. Alternatively, embrace the button!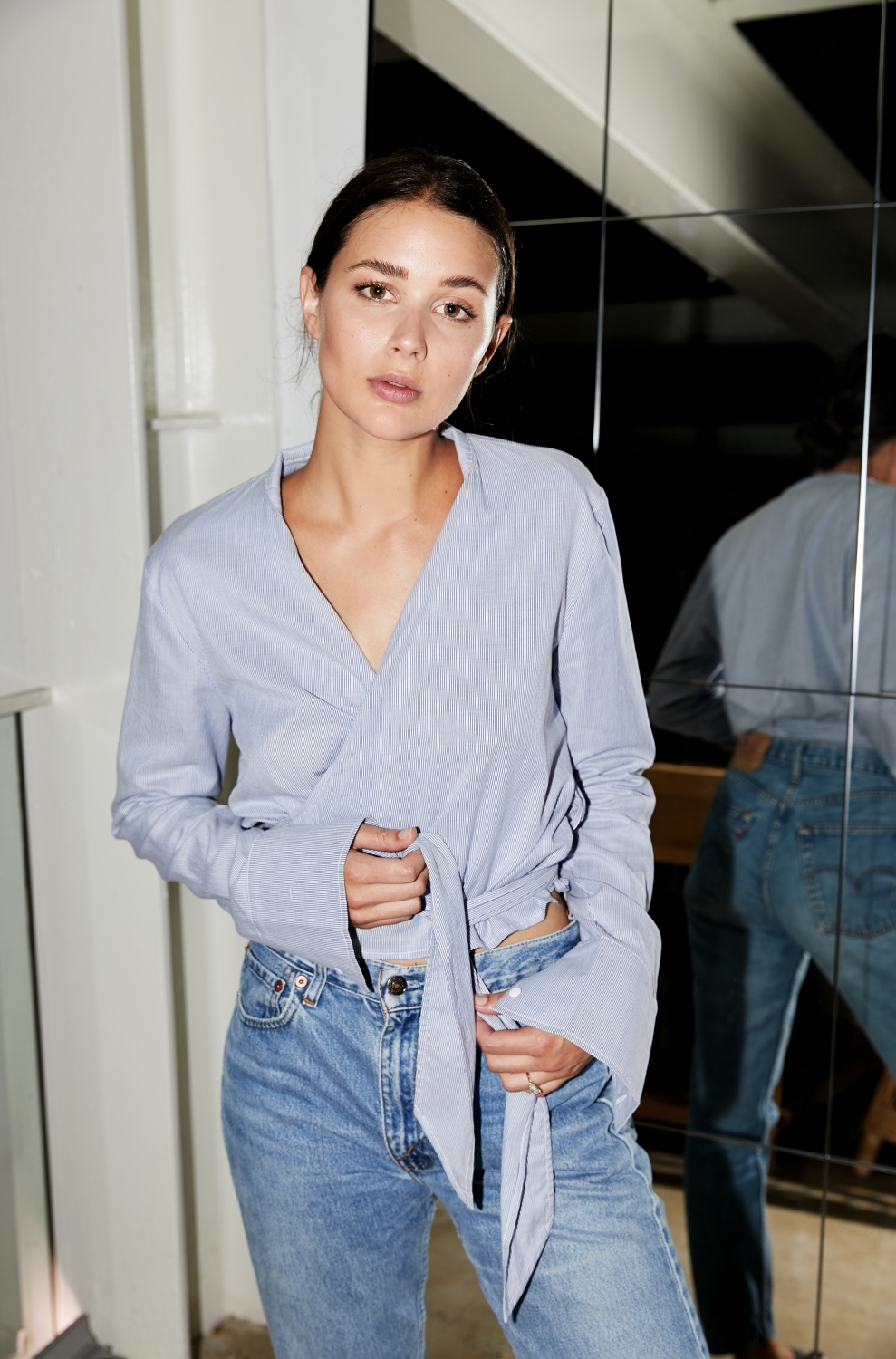 Those long sleeves just got an update with the new season style. With this updated version you can unbutton the cuffs if you prefer your shirt with a little less DRAMA.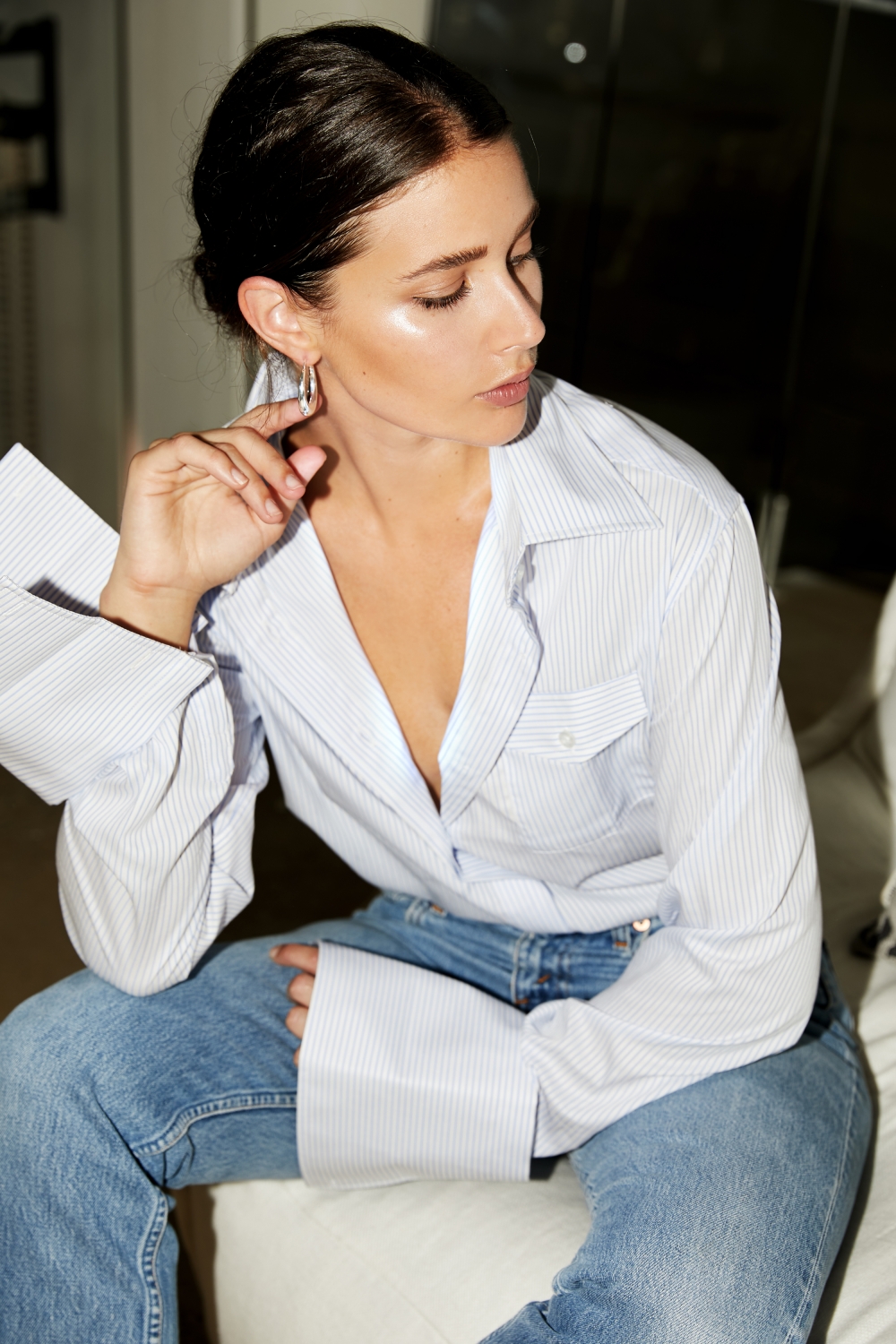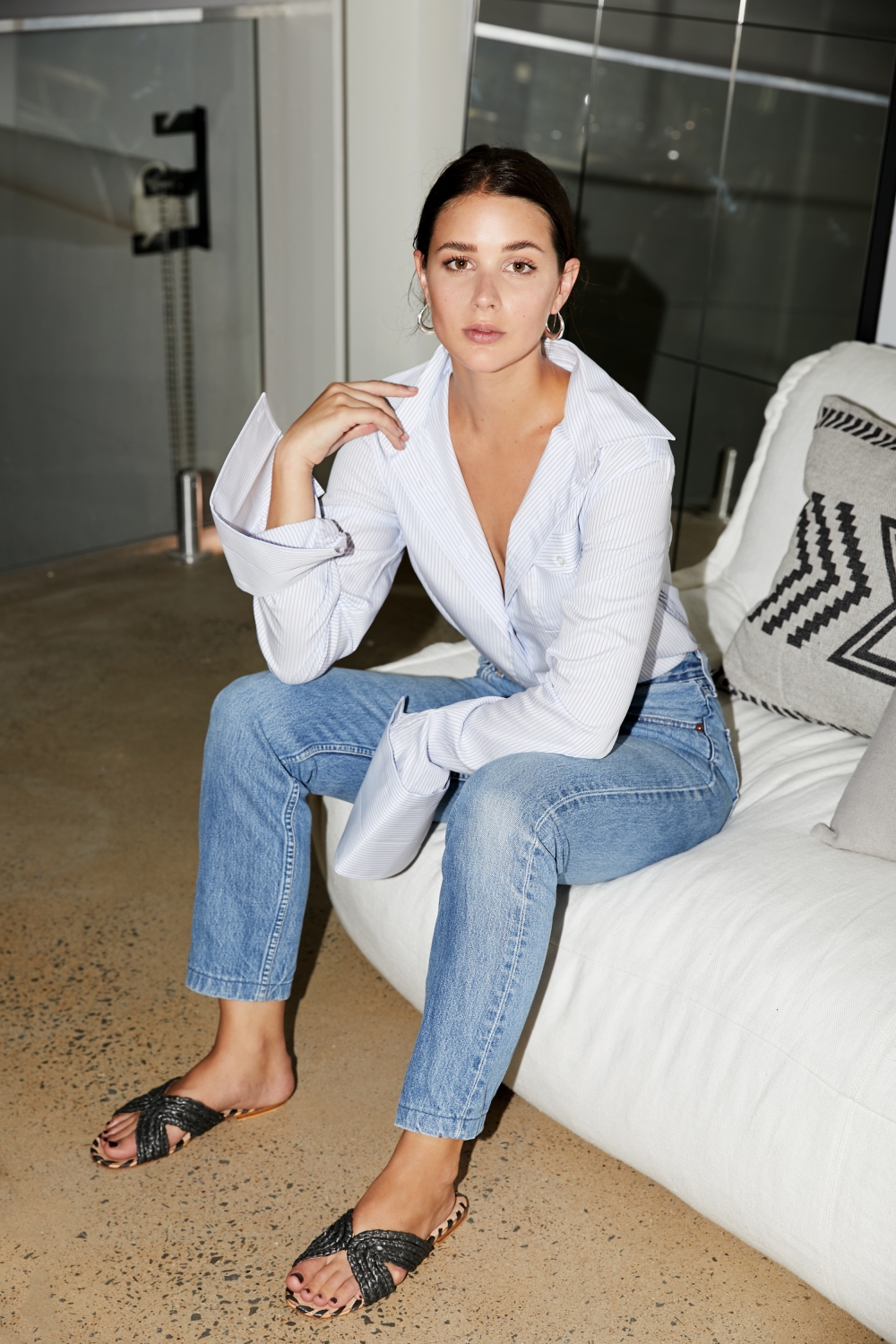 Shot in location at one of my favourite contemporary designer homewares store Smith Made, 14/28 Rosebery st, Balgowlah, SYDNEY. 
Styled with vintage Levis, All Blues earrings and Posse slides throughout
Photos by Ana Suntay-Tanedo