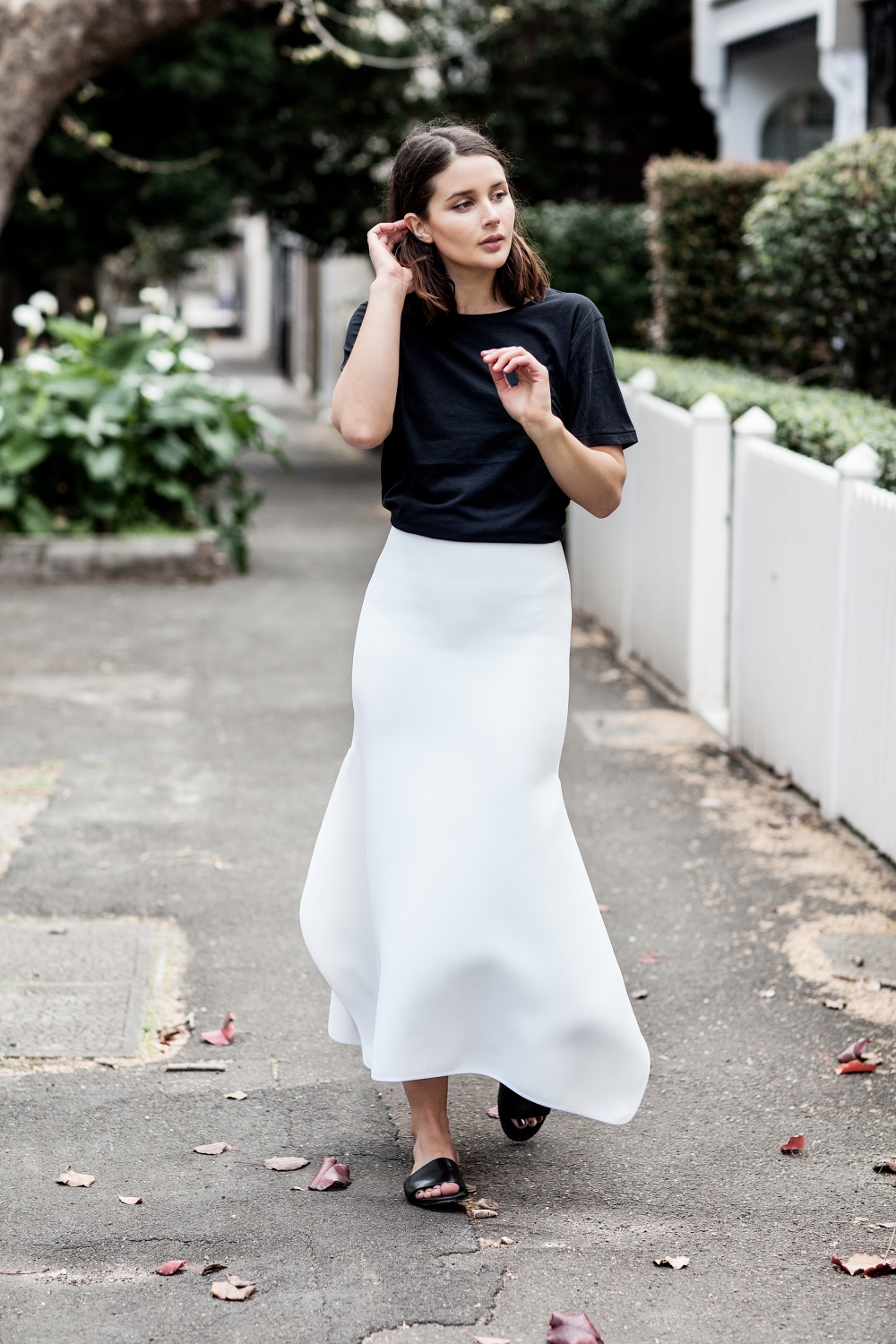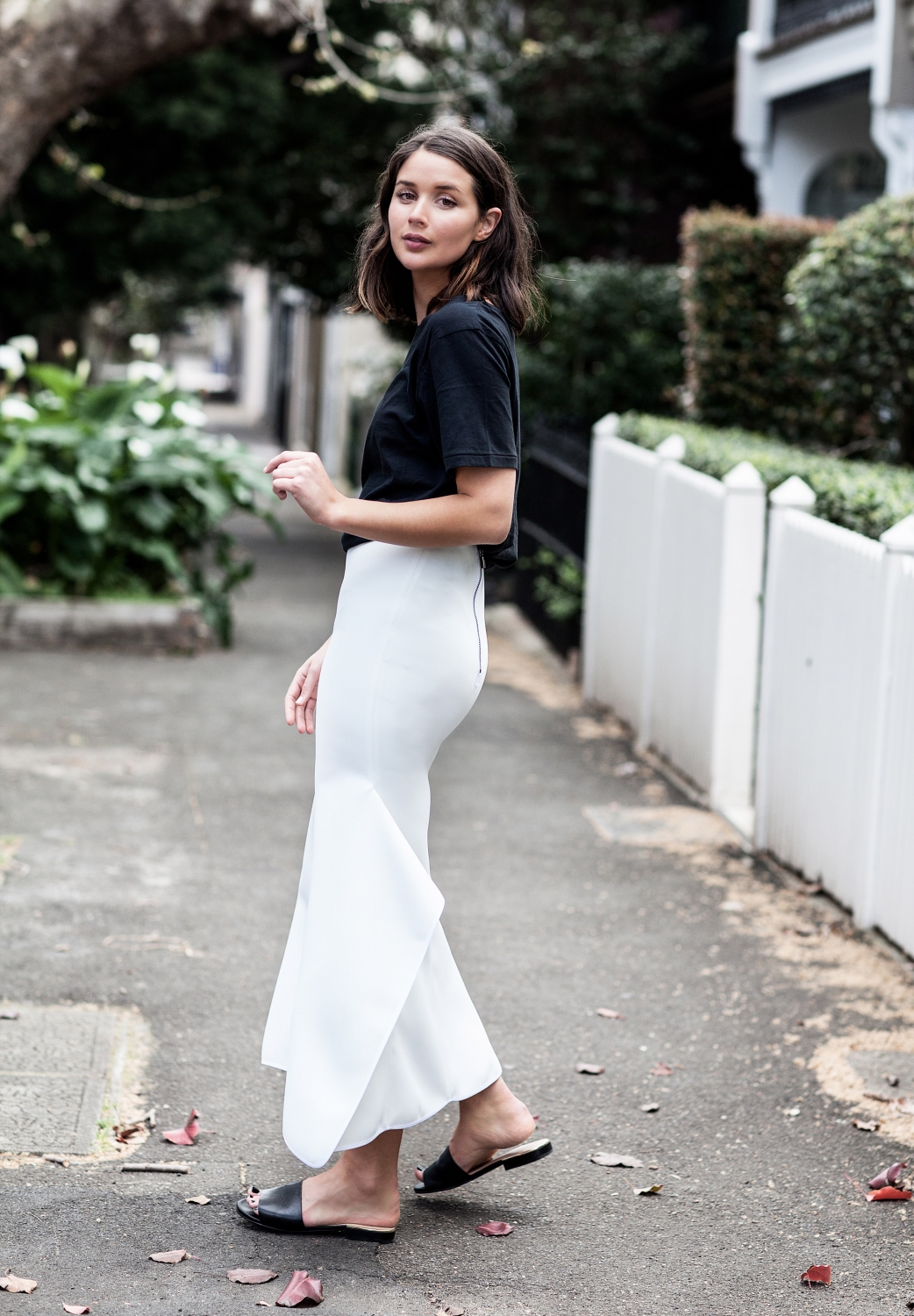 Wearing: Twenty Two T-shirt, Maticevski skirt
I've mentioned previously that midi skirts are an item I never regret stocking up on, and combining it with a tee and slides downplays what could be quite a formal look. This skirt is seriously amazing, and life is too short for special pieces to hide away in your wardrobe. I'm all about bringing them out and making them work for you every day.
You could argue that this then makes those pieces less special, but I whole heartedly disagree. My most treasured items are the ones I turn to time and time again, not the wow factor item hiding away at the back of the closest waiting for its moment.
Photos by Ana Suntay Tanedo