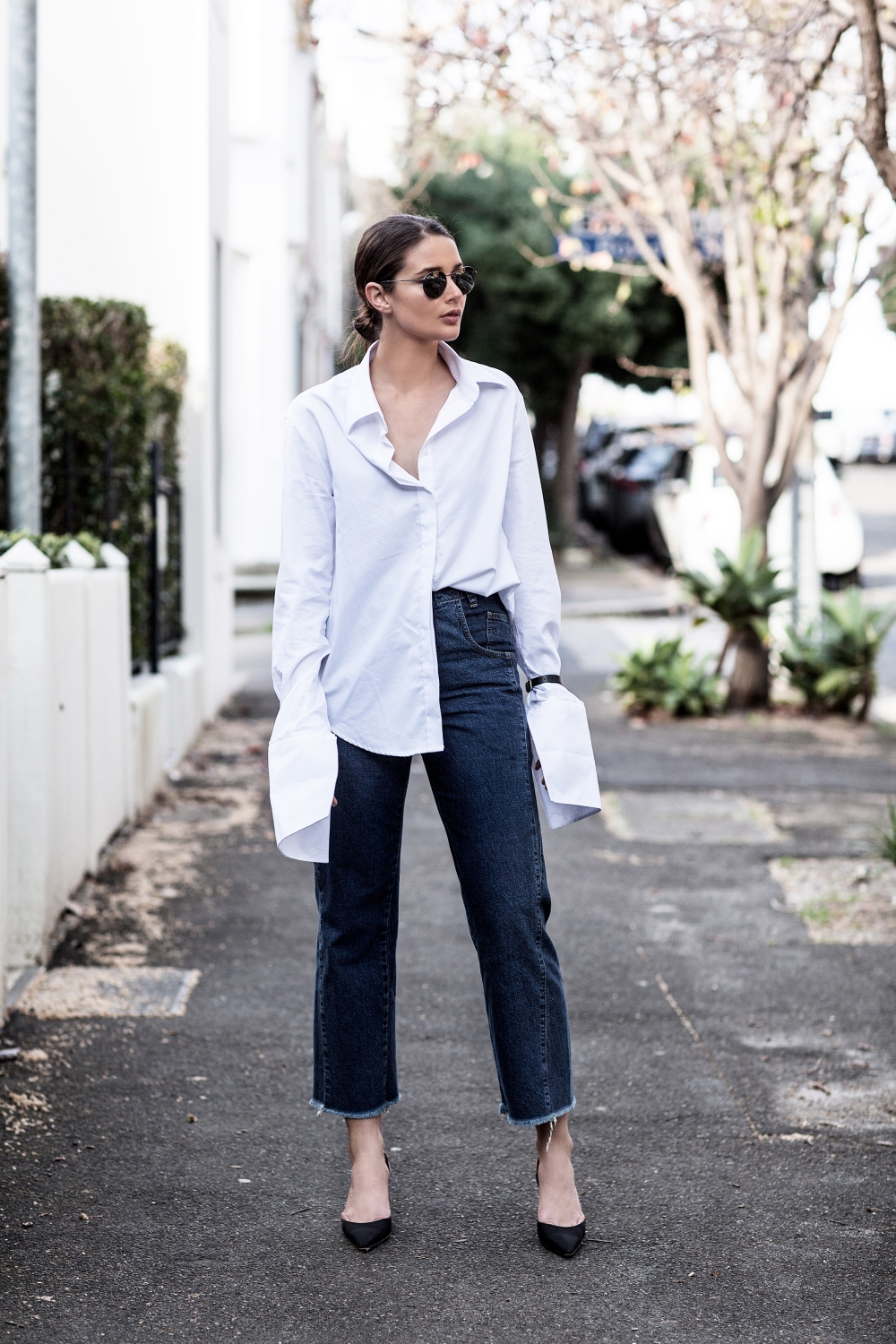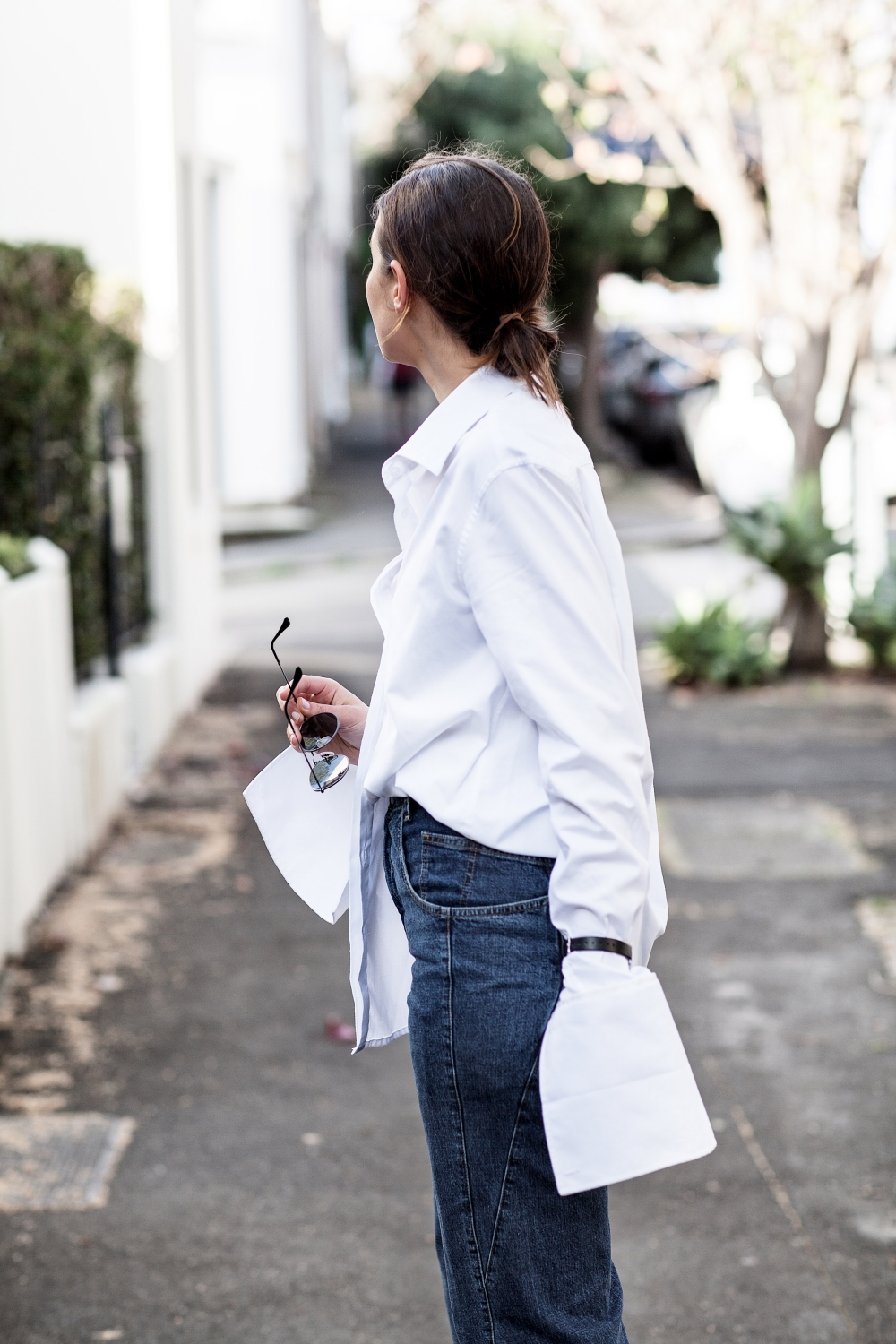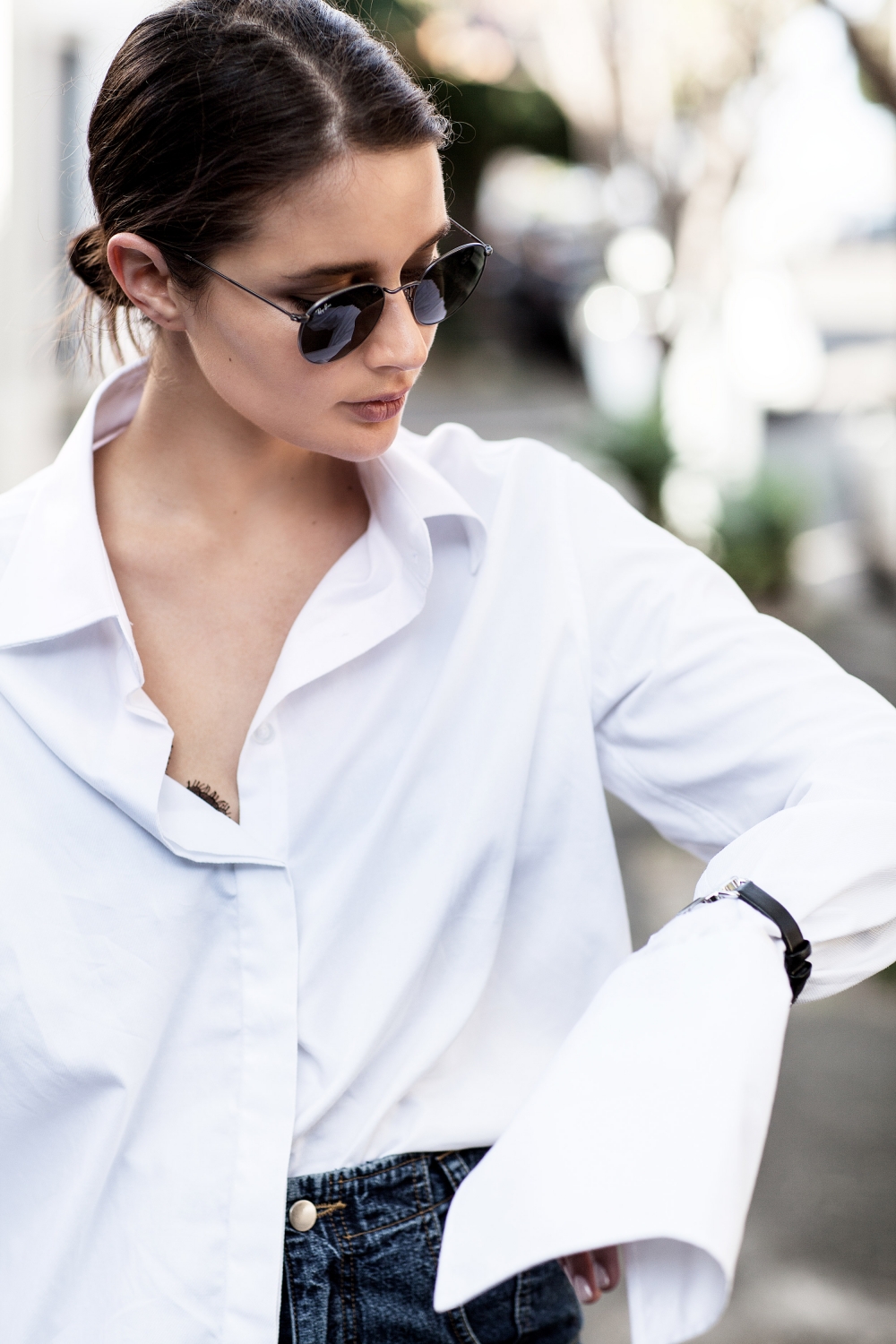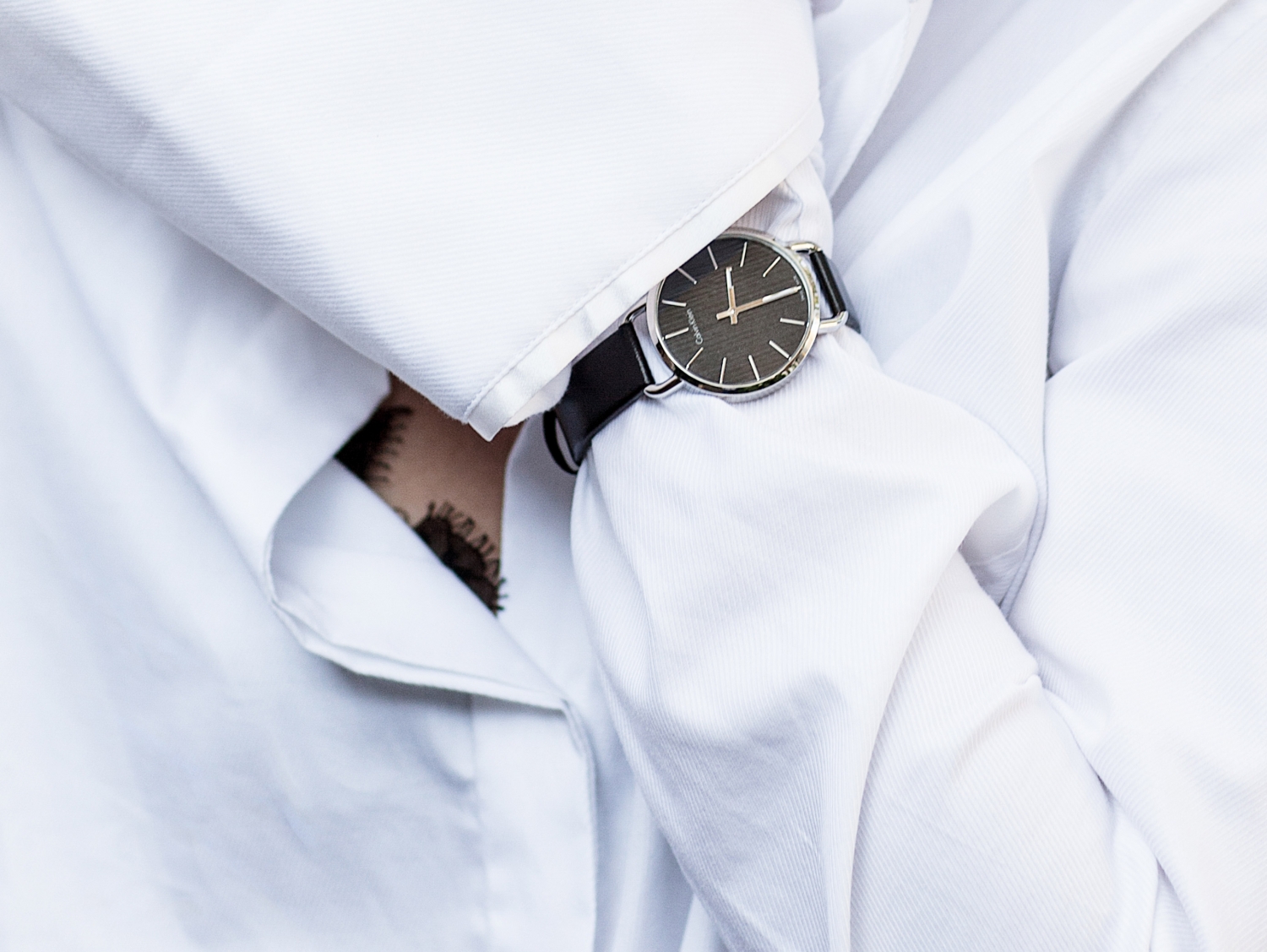 Wearing: Anna Quan shirt, Rachel Comey jeans, Manolo Blanik heels, Calvin Klein watch, Ray Ban Sunglasses
With the exaggerated sleeve trend in full force, the practicality of daily tasks becomes apparent. But hey, they look great and they don't seem to be going away anytime soon, so as anyone does in a time of change, we adapt.
Speaking of time, that watch of yours isn't going to get much airplay hiding under those sleeves of yours. An easy solution as well as also being quite an esthetically pleasing one is taking the watch to the outer layers. Wrapping your watch over your sleeves creates a makeshift cuff, adding volume and shape, as well as being one of the most practical solutions to that completely impractical but ever so cool top of yours.
*Advertorial post in collaboration with Calvin Klein