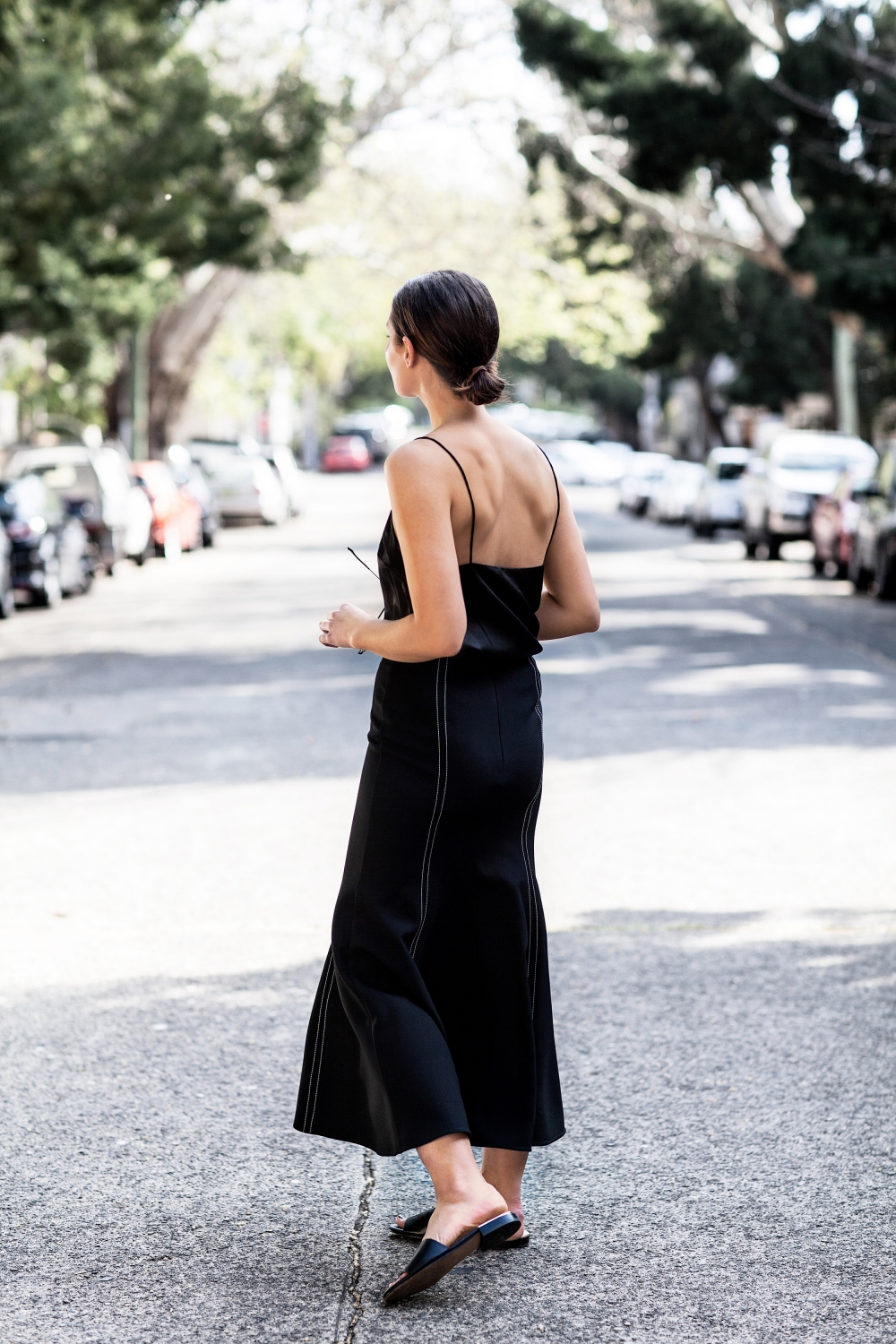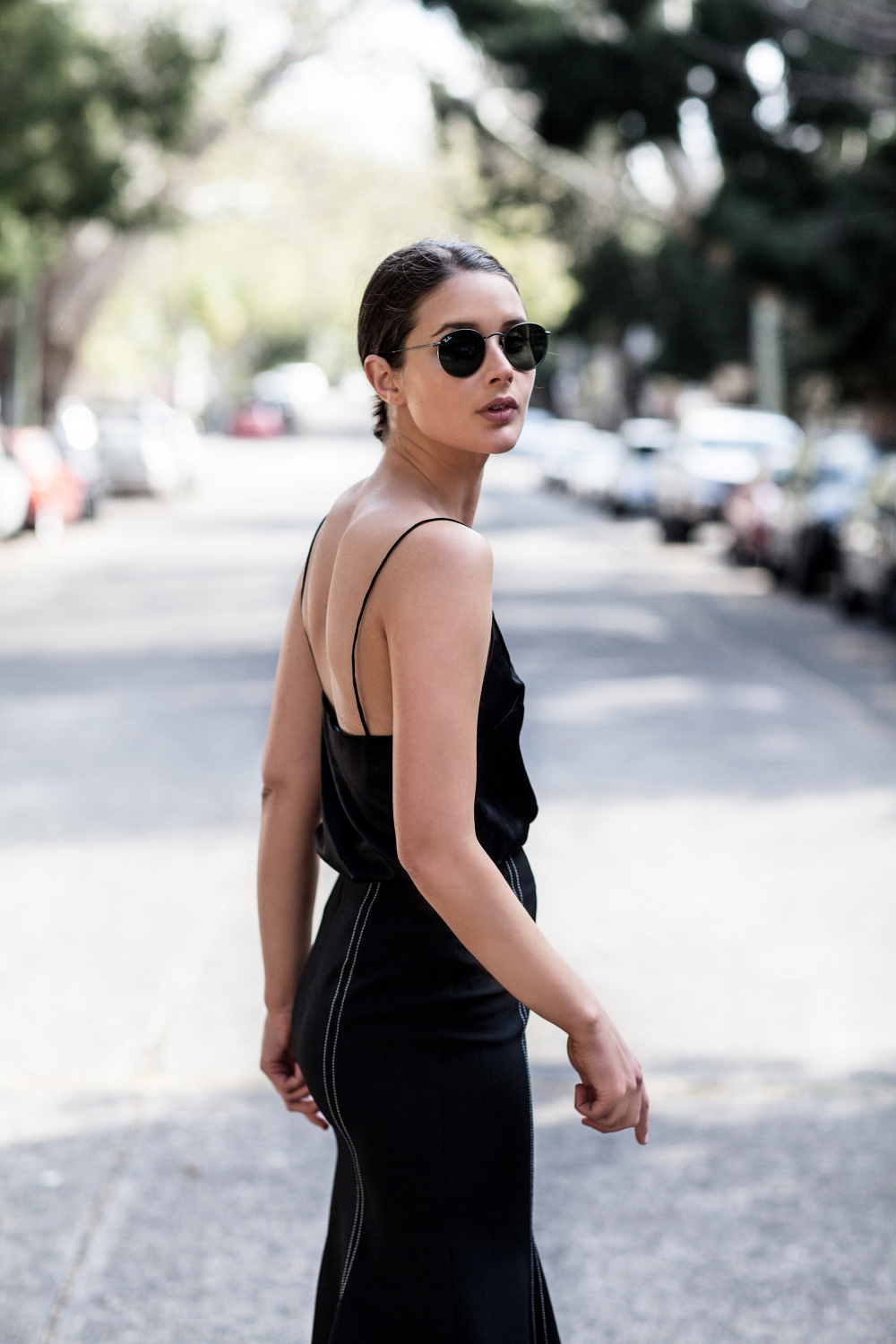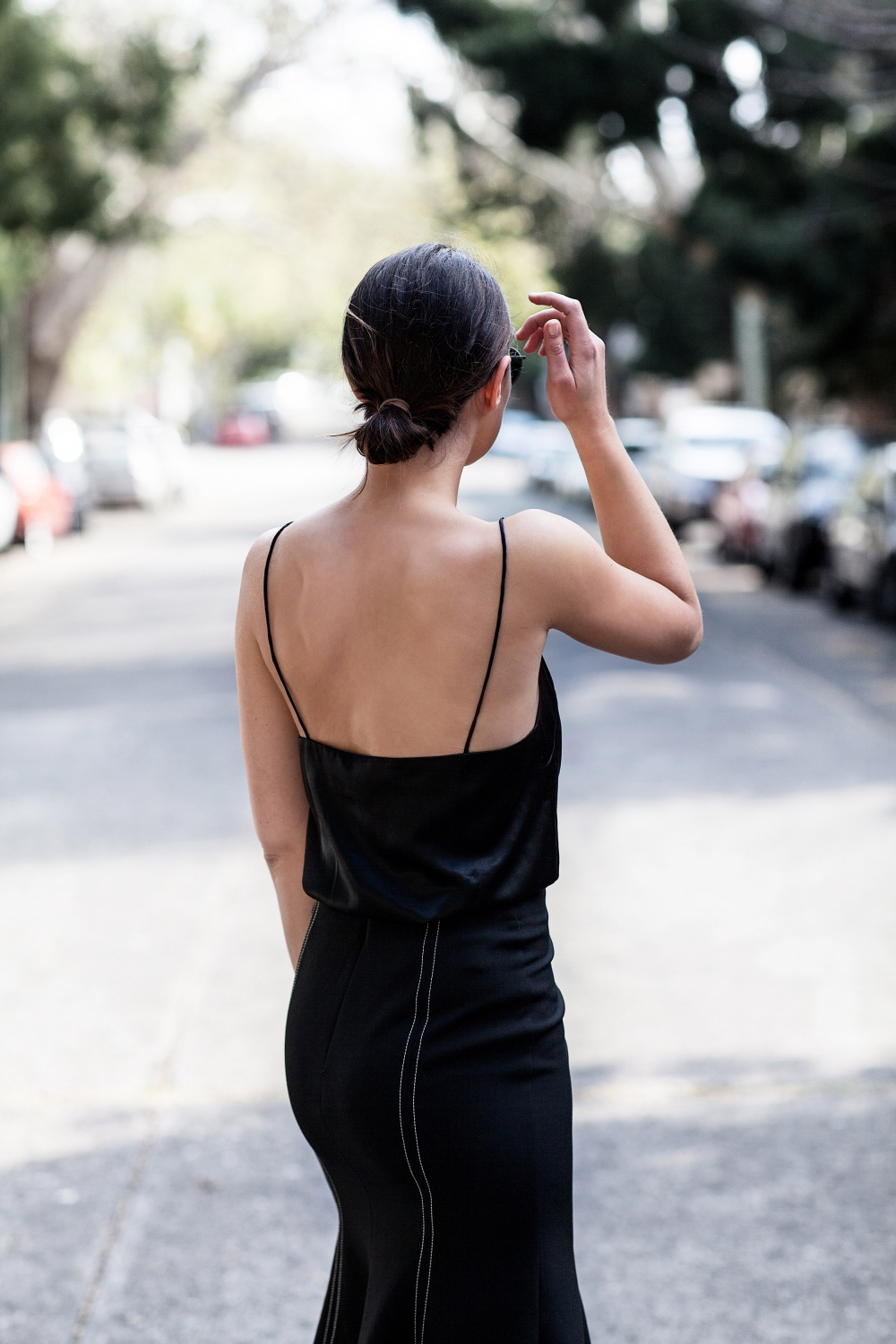 Wearing: Matin black silk cami top, Georgia Alice B Skirt, Ray-Ban sunglasses
A few items I can never have enough of.
A) Black midi skirts, and B) Black cami tops.
You could easily say this is one of my go-to style uniforms I know will always work for me.  The mid length high waisted skirt because of its flattering silhouette and the black cami because its the ideal layering piece that can be worn with everything.
Photos by Ana Suntay-Tanedo