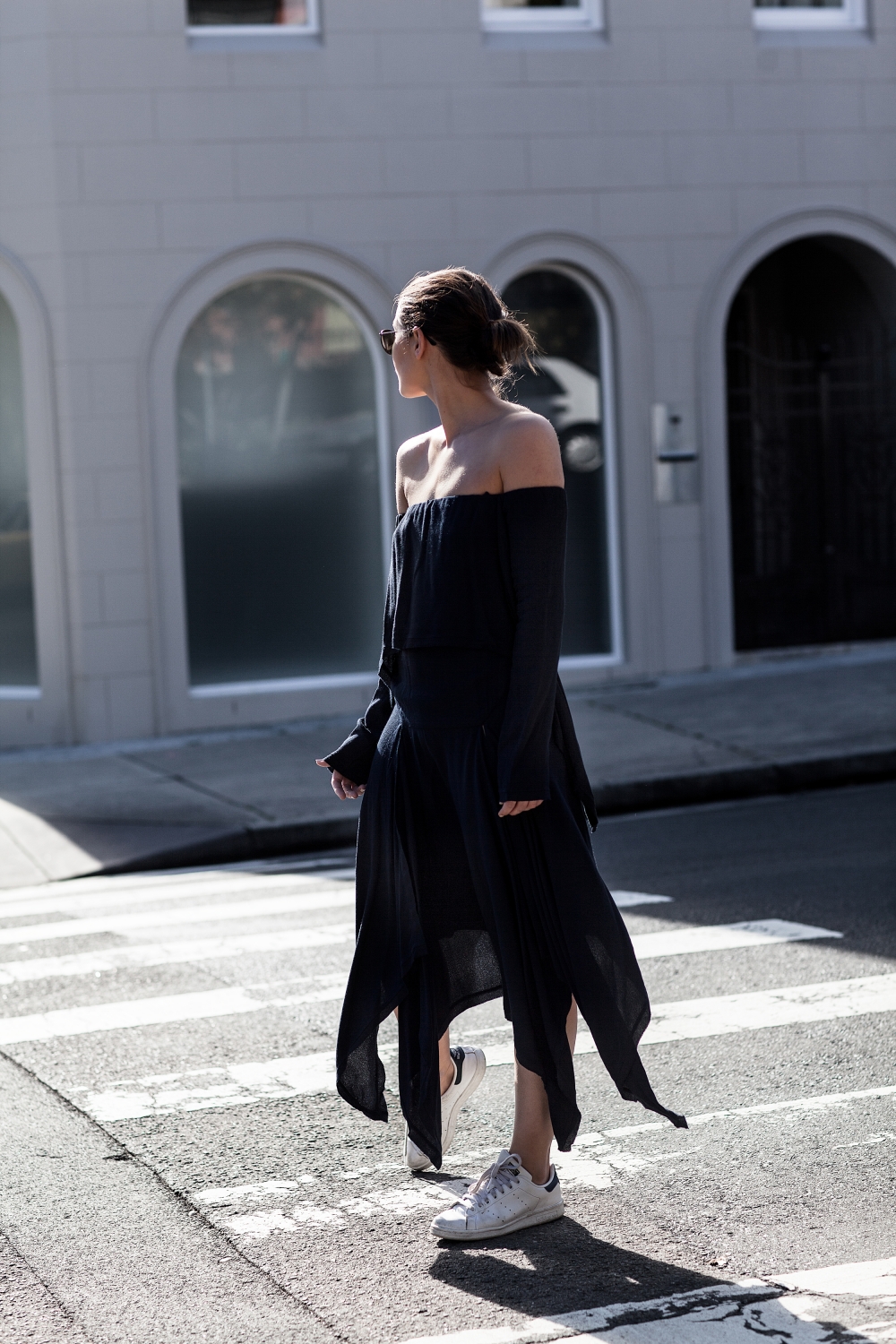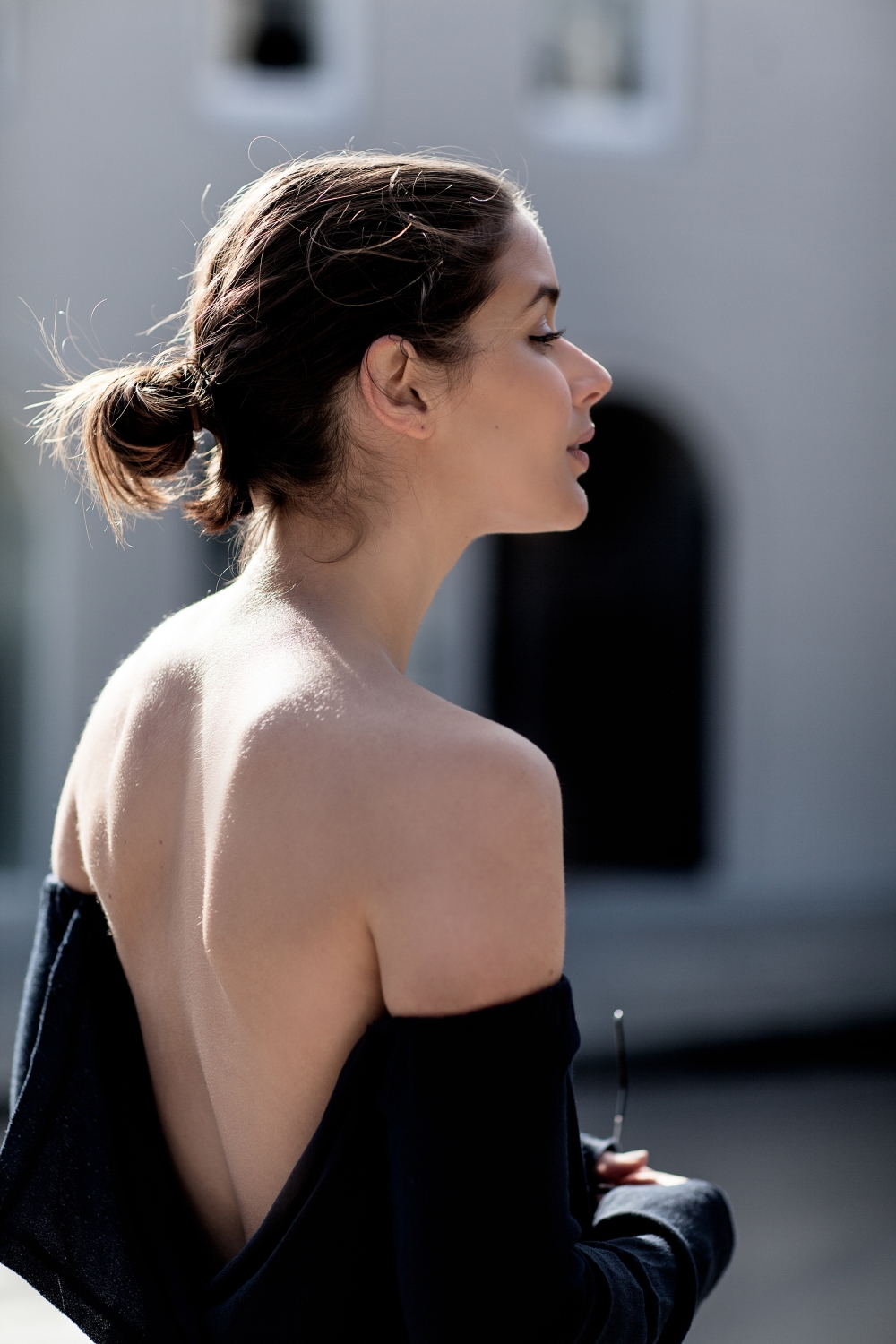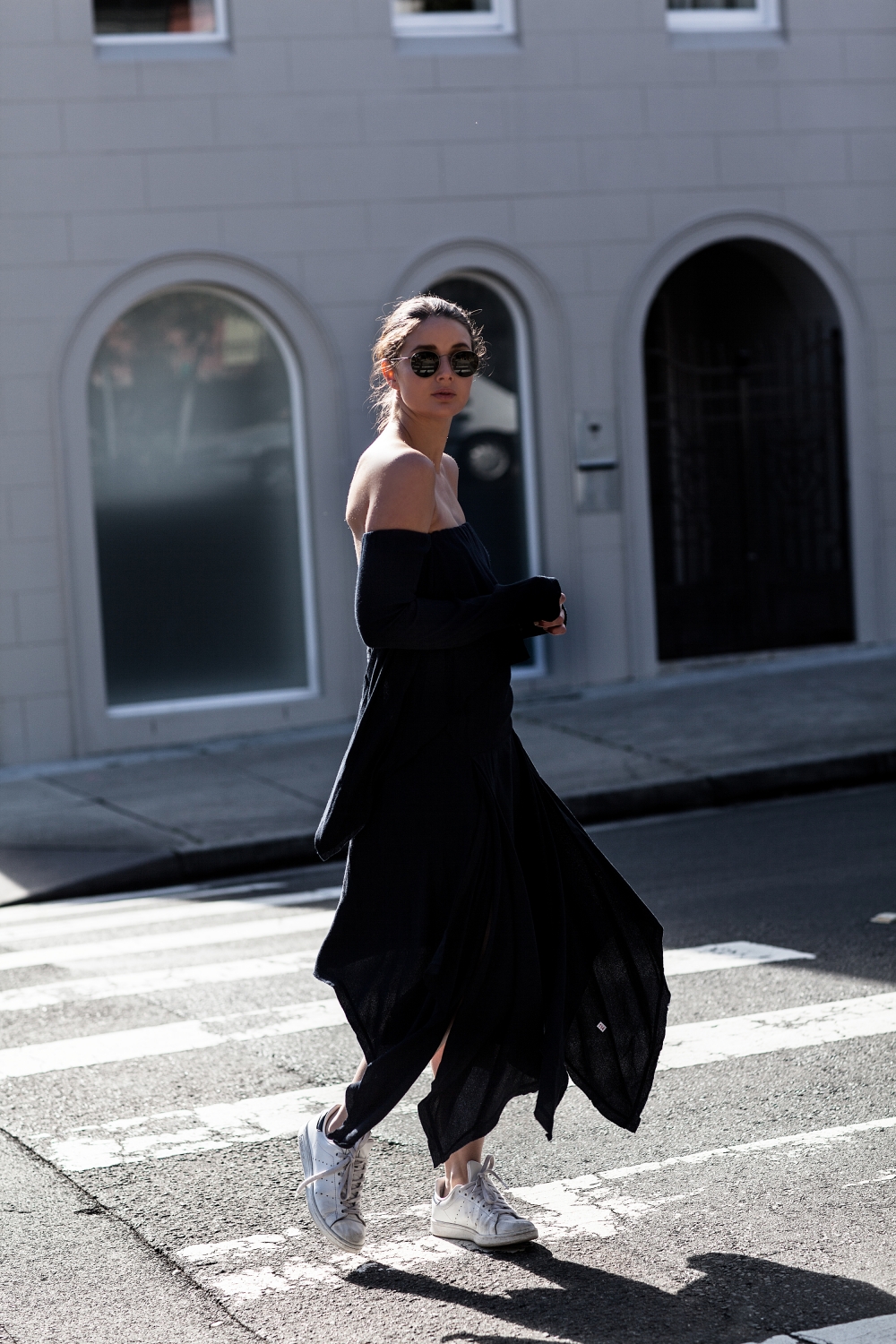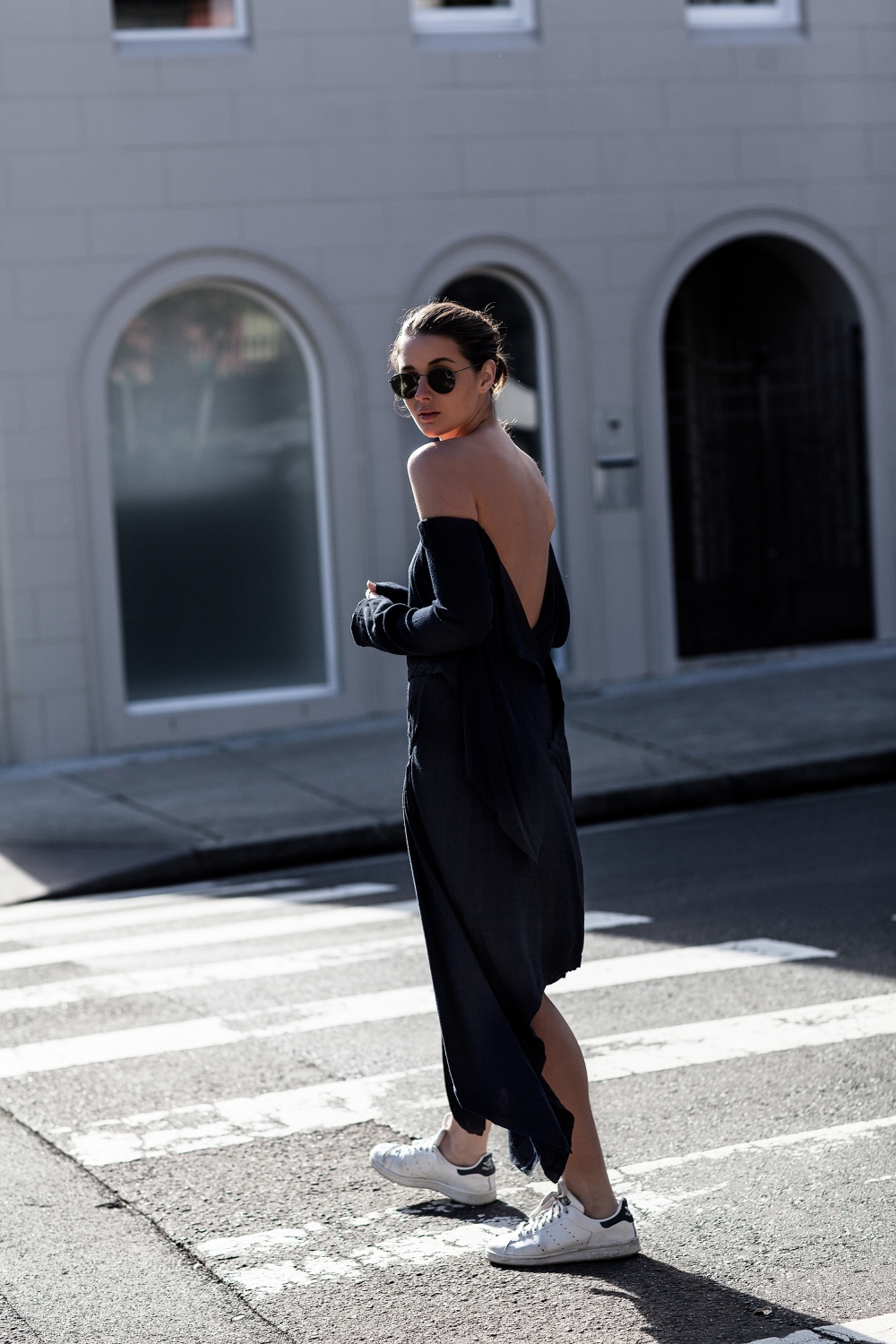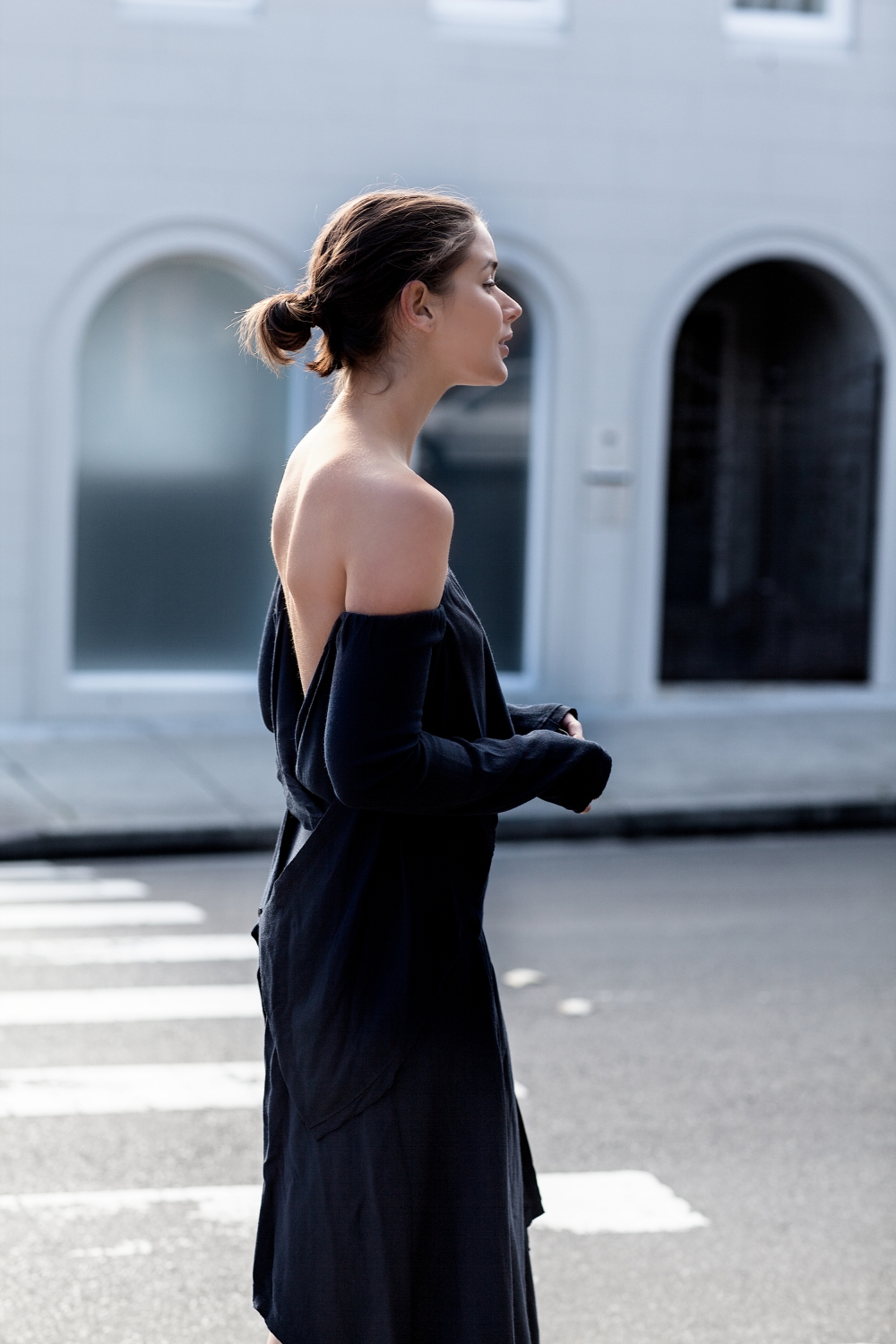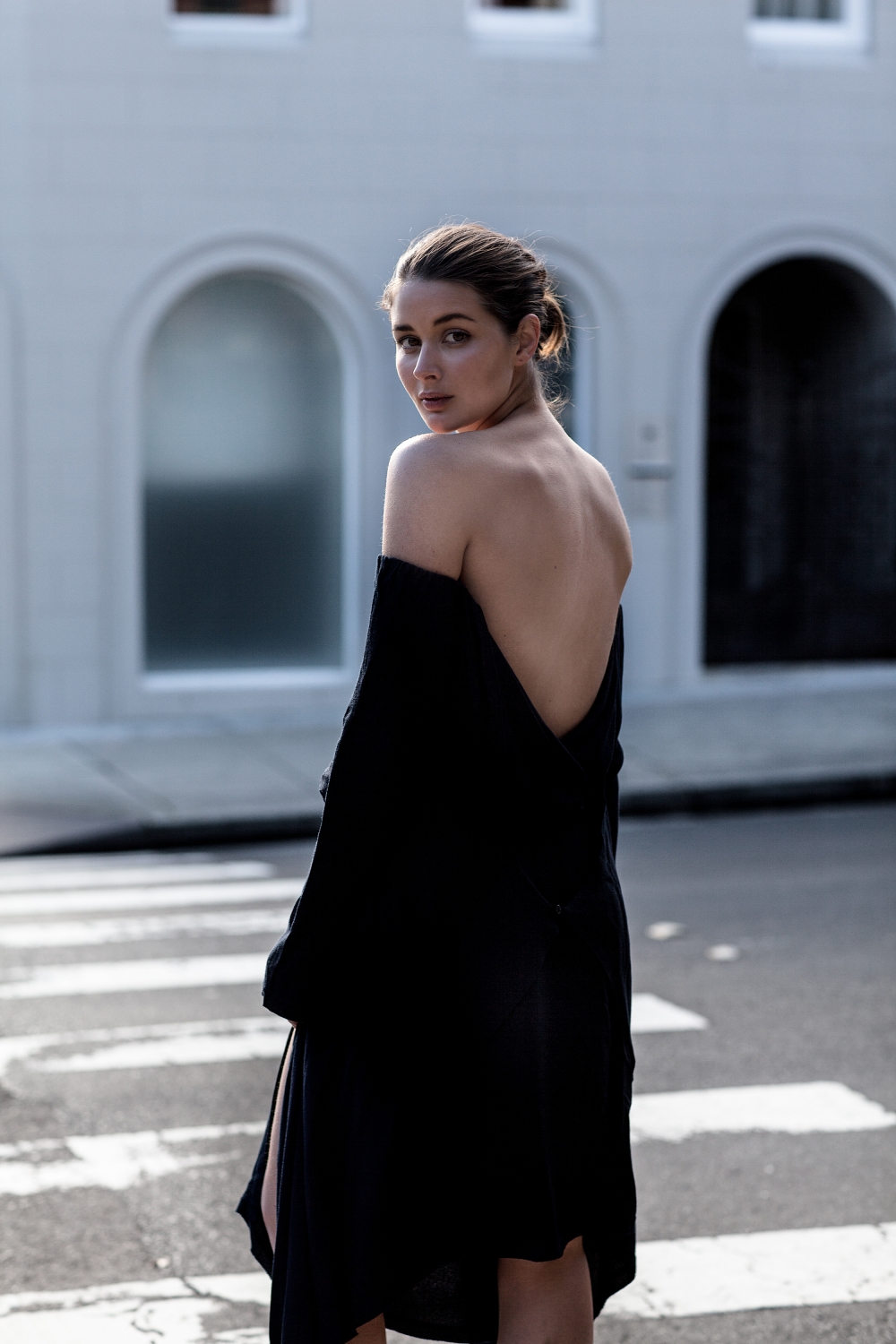 Wearing: KITX Suspended backless navy dress, Stan Smiths, Raybans
I had put a ban on myself posting about yet another off the shoulder dress – I went through a bit of a trend last season – but this one is different, I swear!
This off the shoulder KITX dress is all about the suspended back, and long sleeves making it between seasons appropriate. I absolutely love the back of this dress, its feminine yet doesn't show off too much which is what I like. The long sleeves help to balance out whats on show with whats covered up.
Photos by Ana Suntay Tanedo