I wore this look one day last week during fashion week. I think it was only Wednesday and I had already given up on wearing heels.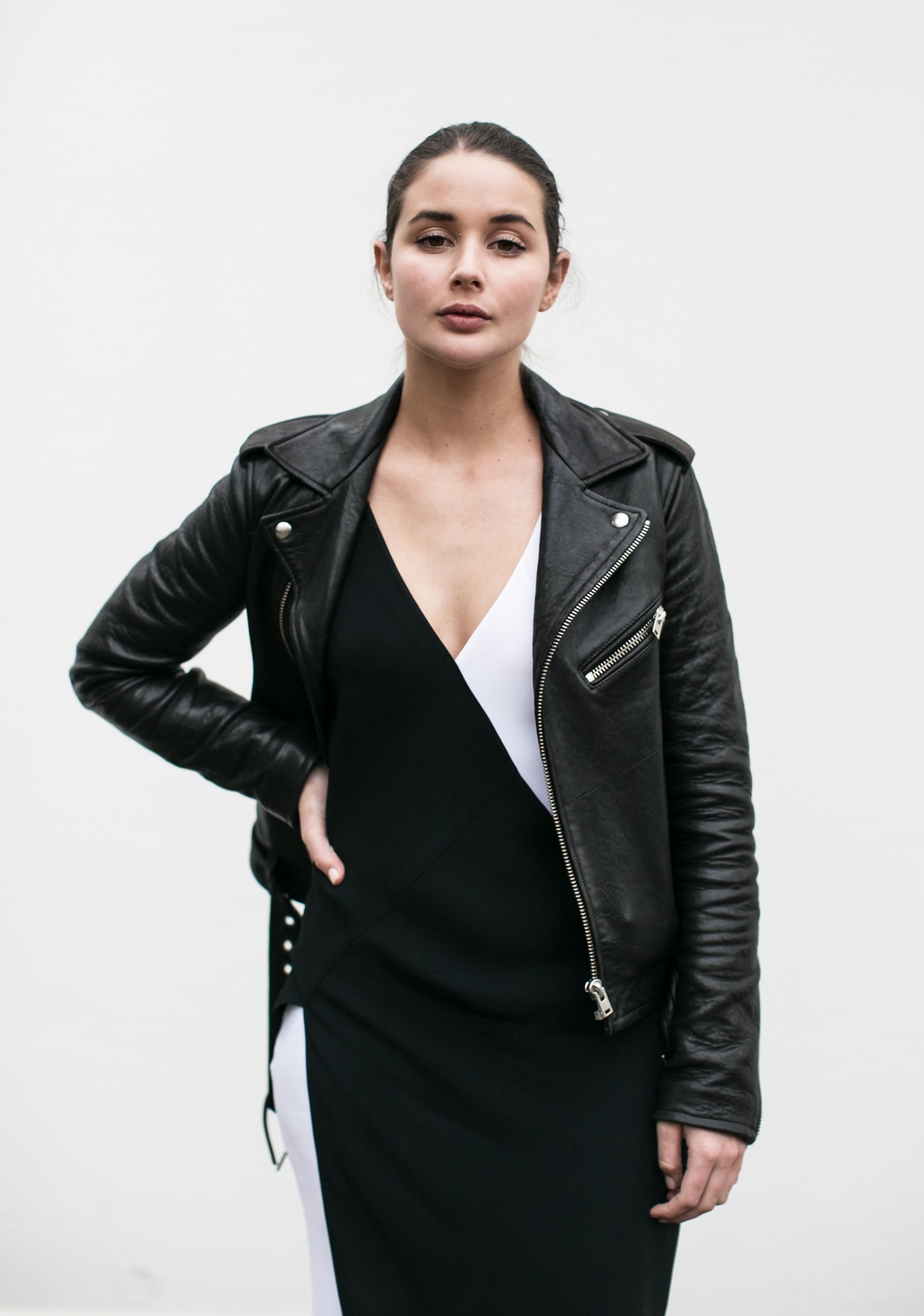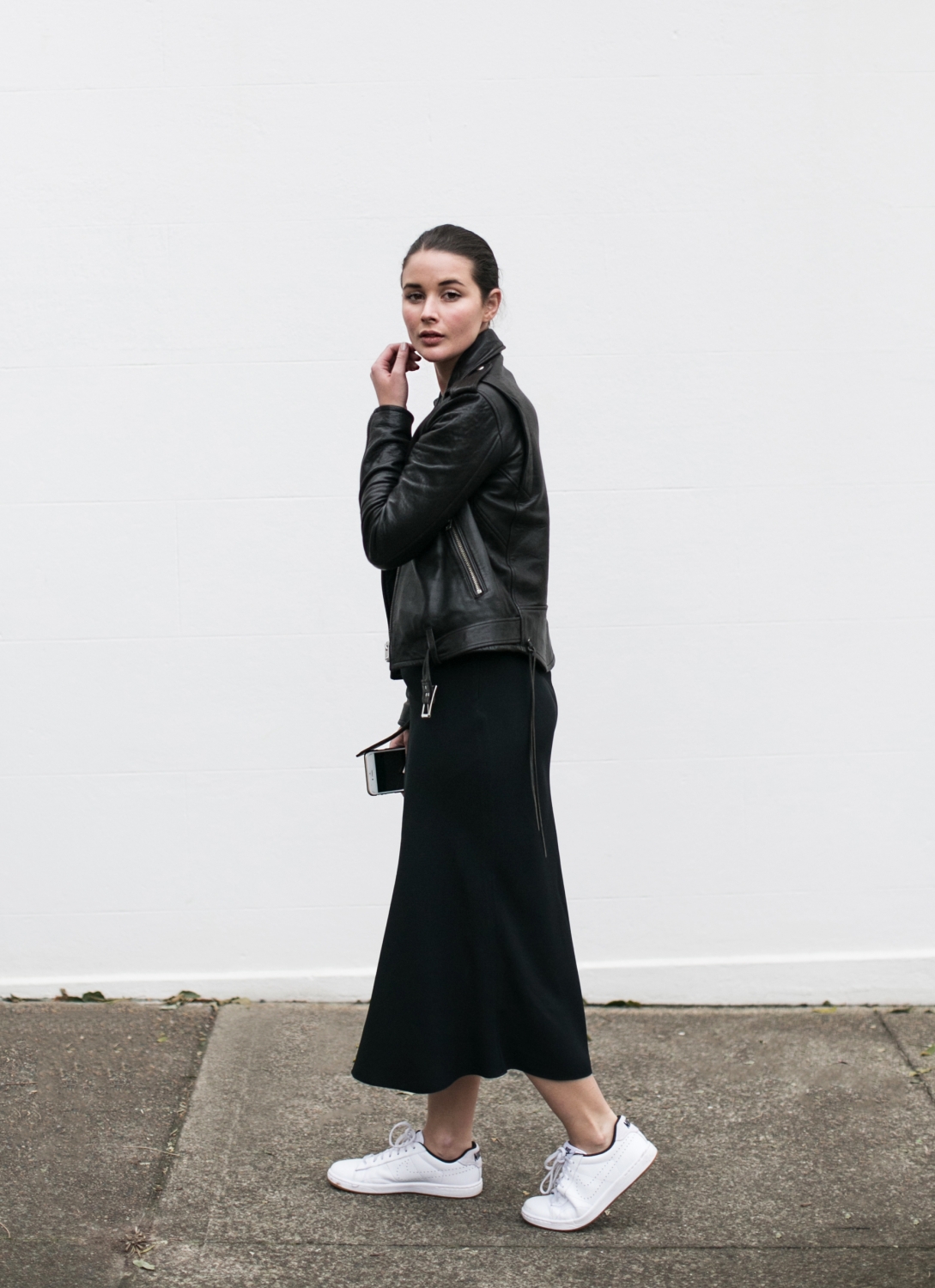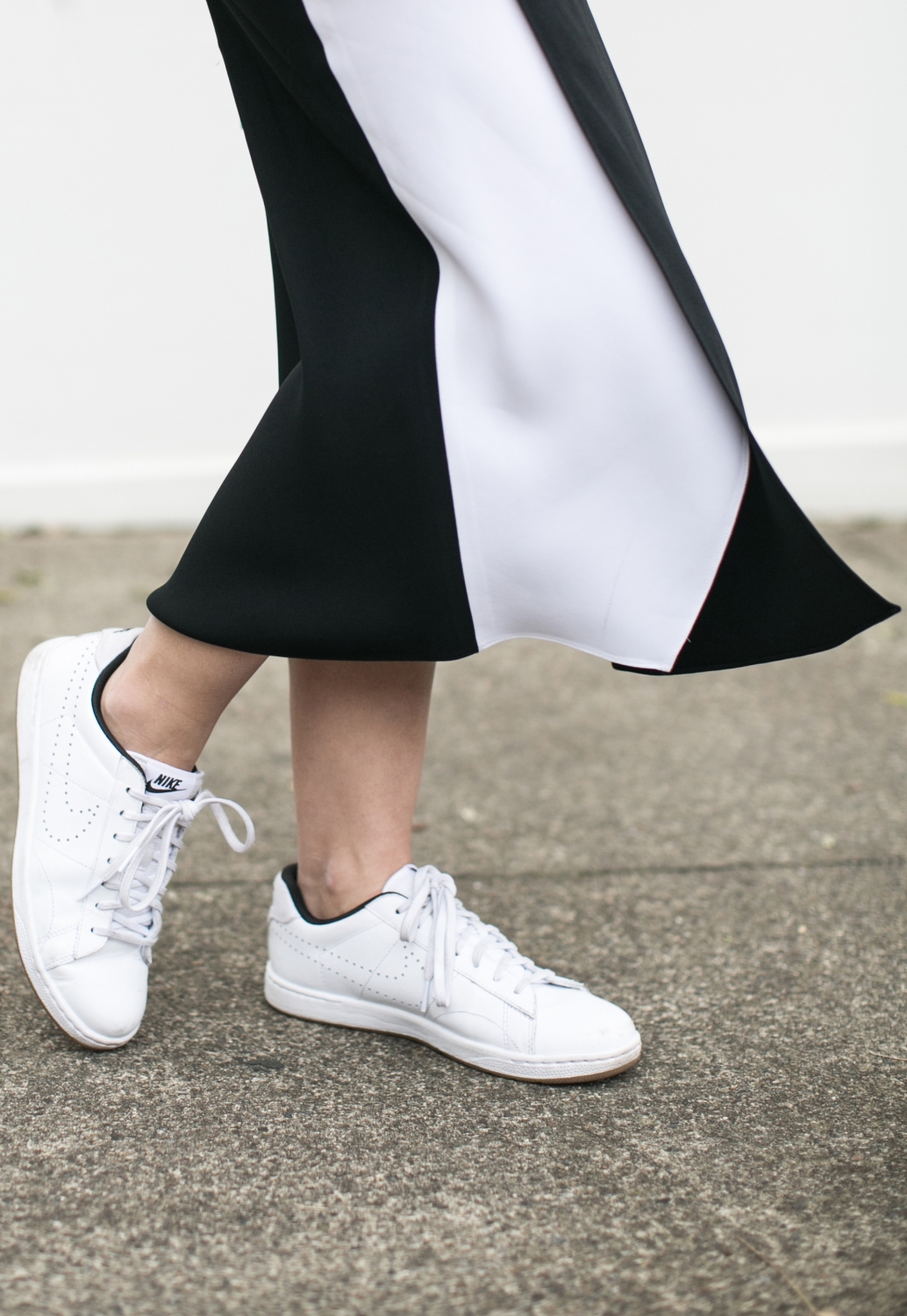 Wearing: Tome dress, IRO leather jacket, Nike trainers
I sometimes get self conscious of my legs when wearing flats, but a midi dress is the perfect pairing as it elongates your legs for you, so you don't have to rely on the height of your heels to do so. I also think the structure and lines of this Tome dress helps as well… whatever it is, i'm thankful!
Photos by Hannah Roche