I've been getting a little bit of a heckle from my trainer of late for not updating my gym gear. Coming from the guy whose in a new pair of trainers every week. Thinking about it, he's right. I feel like i'm wearing the same outfit each session, so it was definitely time to update my look – keeping it black of course, but with some fresh fabrics and detailing.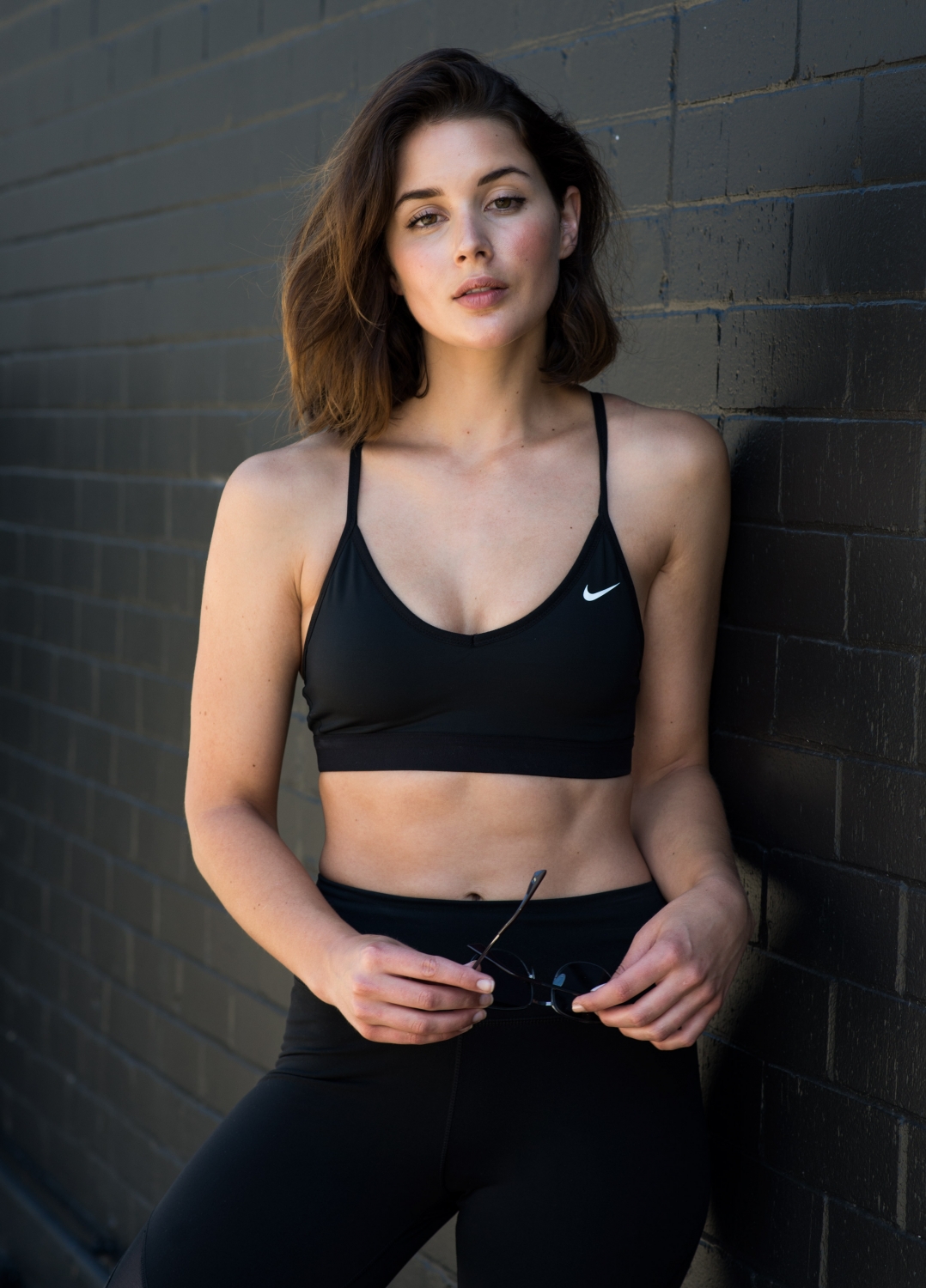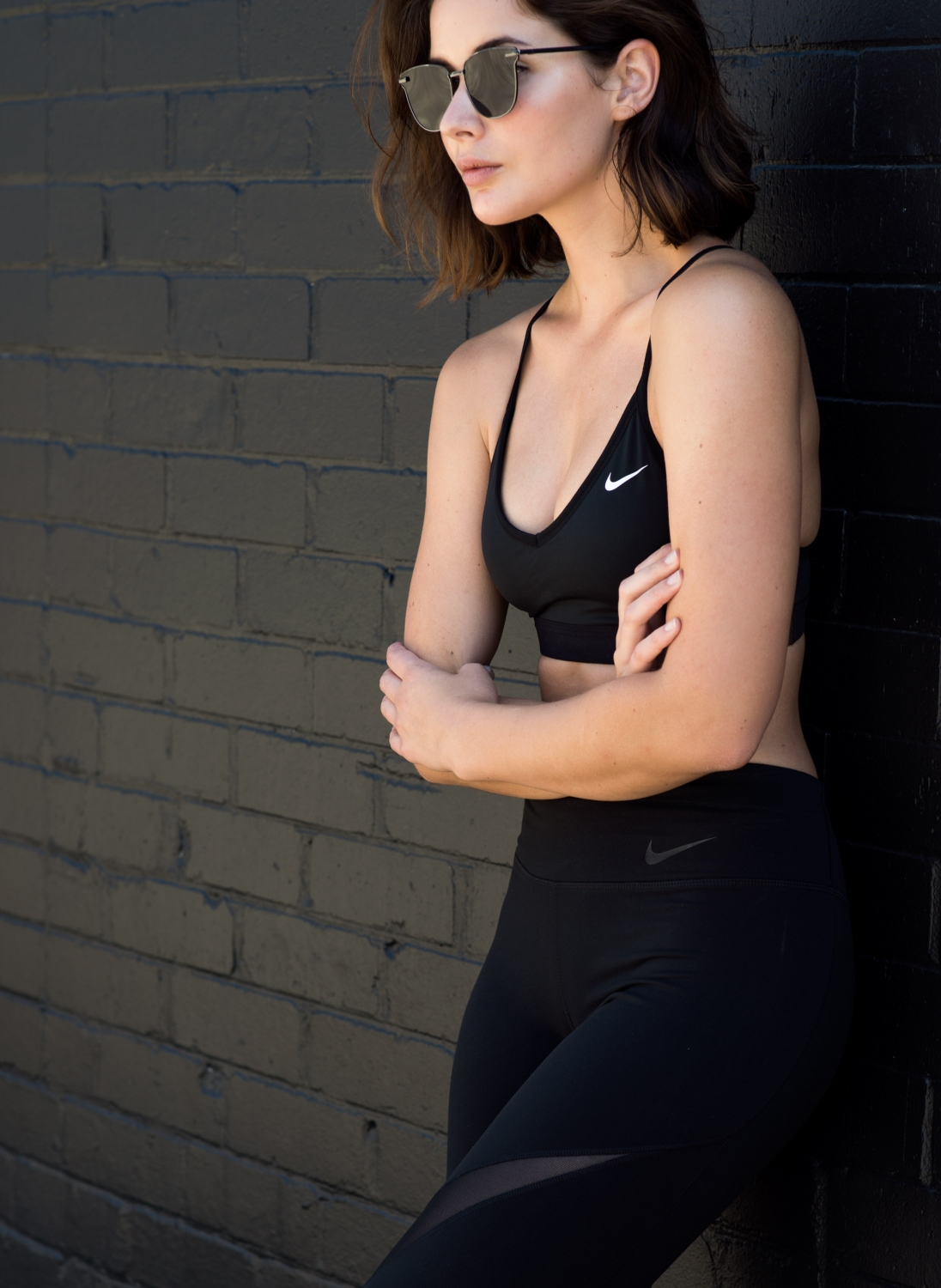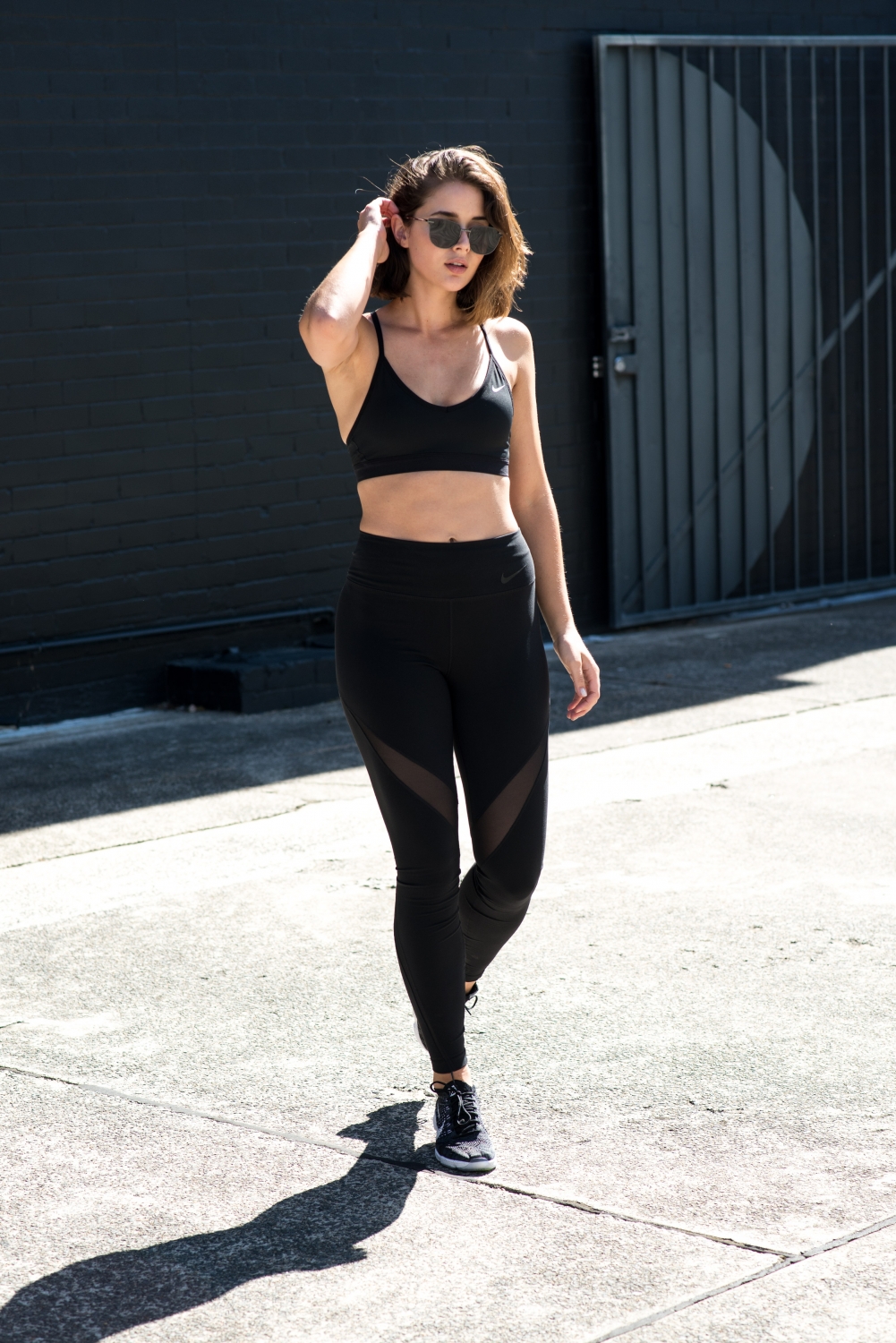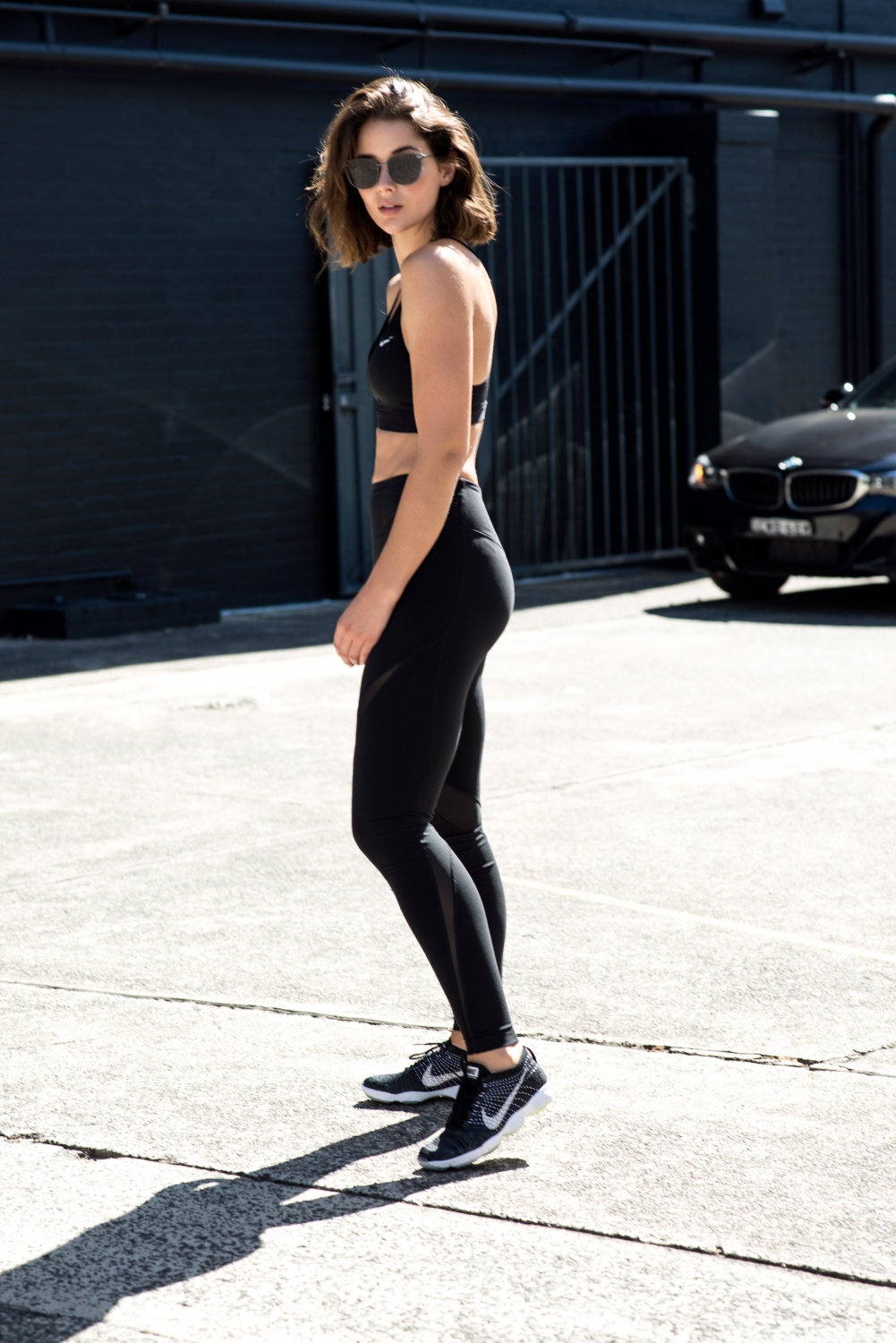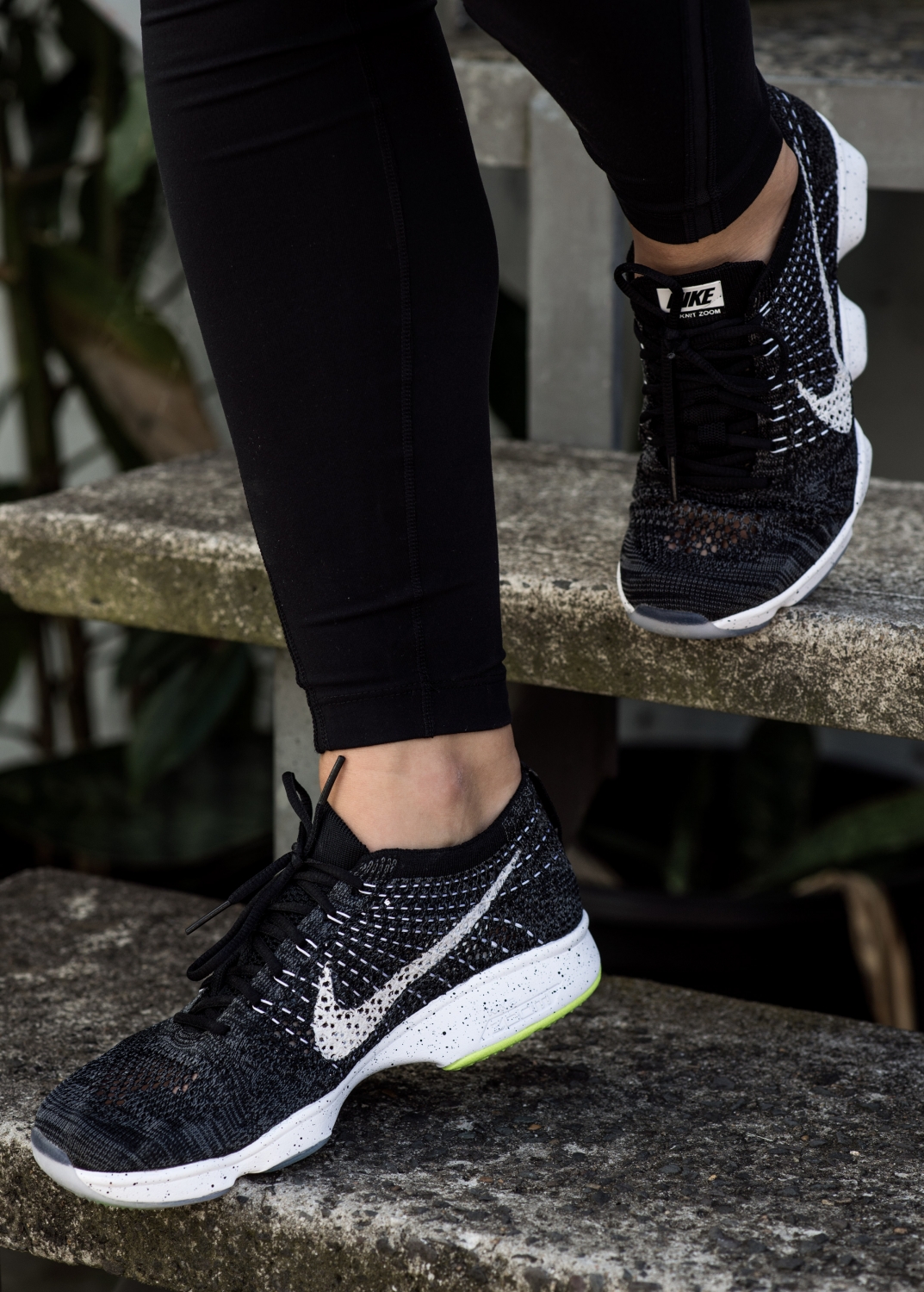 Wearing: Nike Pro Indy Bra,  Nike Legendary Fabric Twist Veneer leggings, Nike Flyknit Zoom Agility runners, Le Specs sunglasses
I've been wanting to get this minimal Nike crop top for a while. The shape is very flattering while also not being too constrictive. Unsure about you guys but when I train my lungs are trying to get as much air as possible, so finding a sports bra that is both supportive and has the ability to move with my body is key.
That, and a pair of tights that aren't going to go see through when I'm squatting. *Cringe!*  Seriously, the fabric is SO important. Nike are my go to in this regard. They tick the three most important criteria when I shop for tights. Hold me in, to not be in anyway see-through, and to not show how much i'm getting my sweat on. Surely thats not too much to ask for right?
Bring on tomorrow's training session!
*Advertorial post in collaboration with Nike Australia