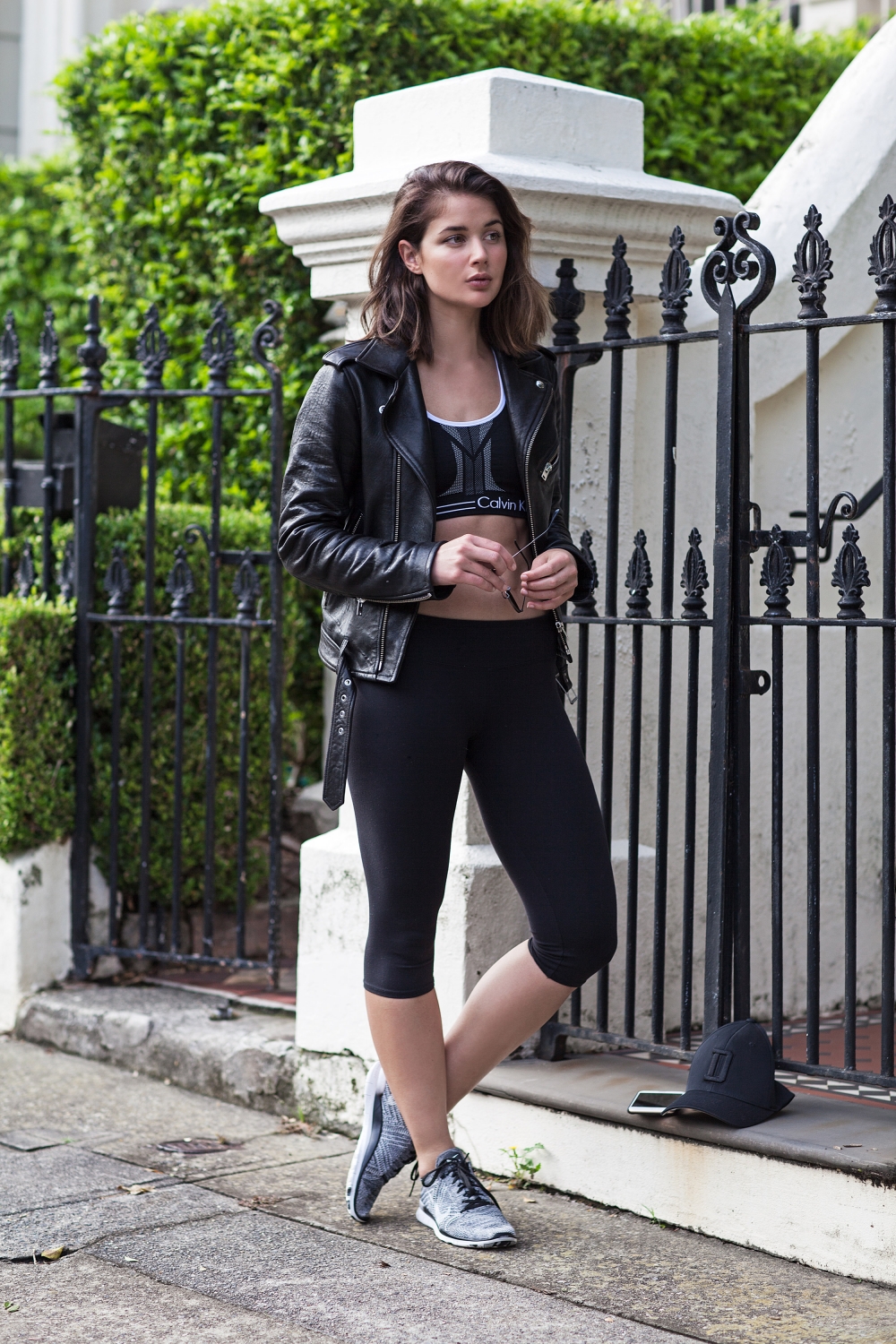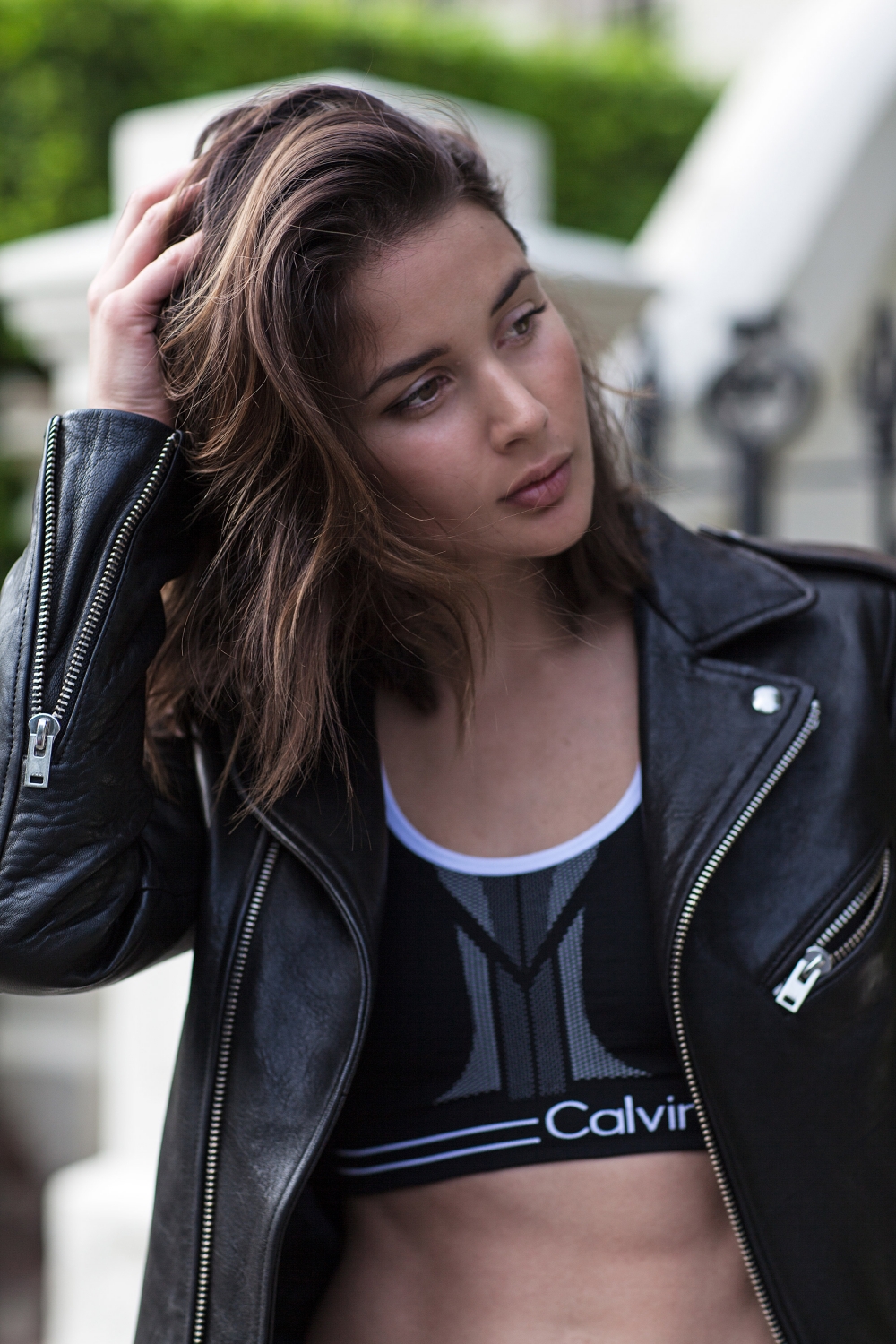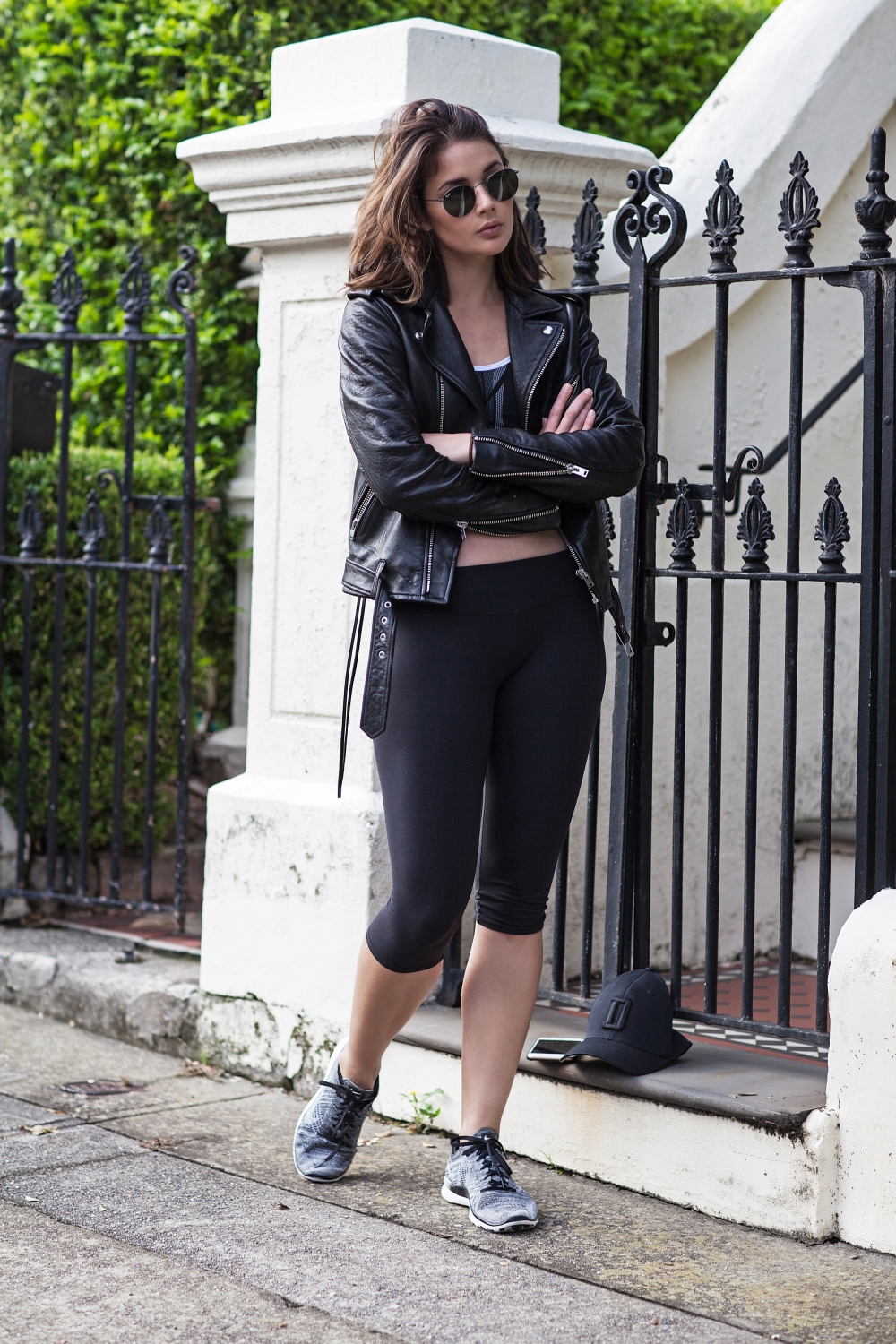 Wearing: Calvin Klein crop top, Lululemon leggings, IRO leather jacket, Nike runners, Ray Ban sunglasses, Dallas Cowboys cap

There's no doubt that activewear is now daily wear, with or without the gym. For me, as my gym wear is a daily occurrence, more often than not I would prefer to throw on a more fashion jacket over the top rather than a sporty one, to take my gym outfit to get a coffee and run errands while still feeling like the look is in line with my normal style.
The lines between activewear and day wear are more blurred than ever, and to be honest, anything goes. Wear them style with leather, denim and knits, throw on a cross over bag, and enjoy the comfort of activewear with a more stylised finish.
Photos by Ana Sunay Tanedo