Blue jeans, yes of course. Black jeans, do you even know me? Grey jeans, a wardrobe essential you'll wonder how you ever lived without.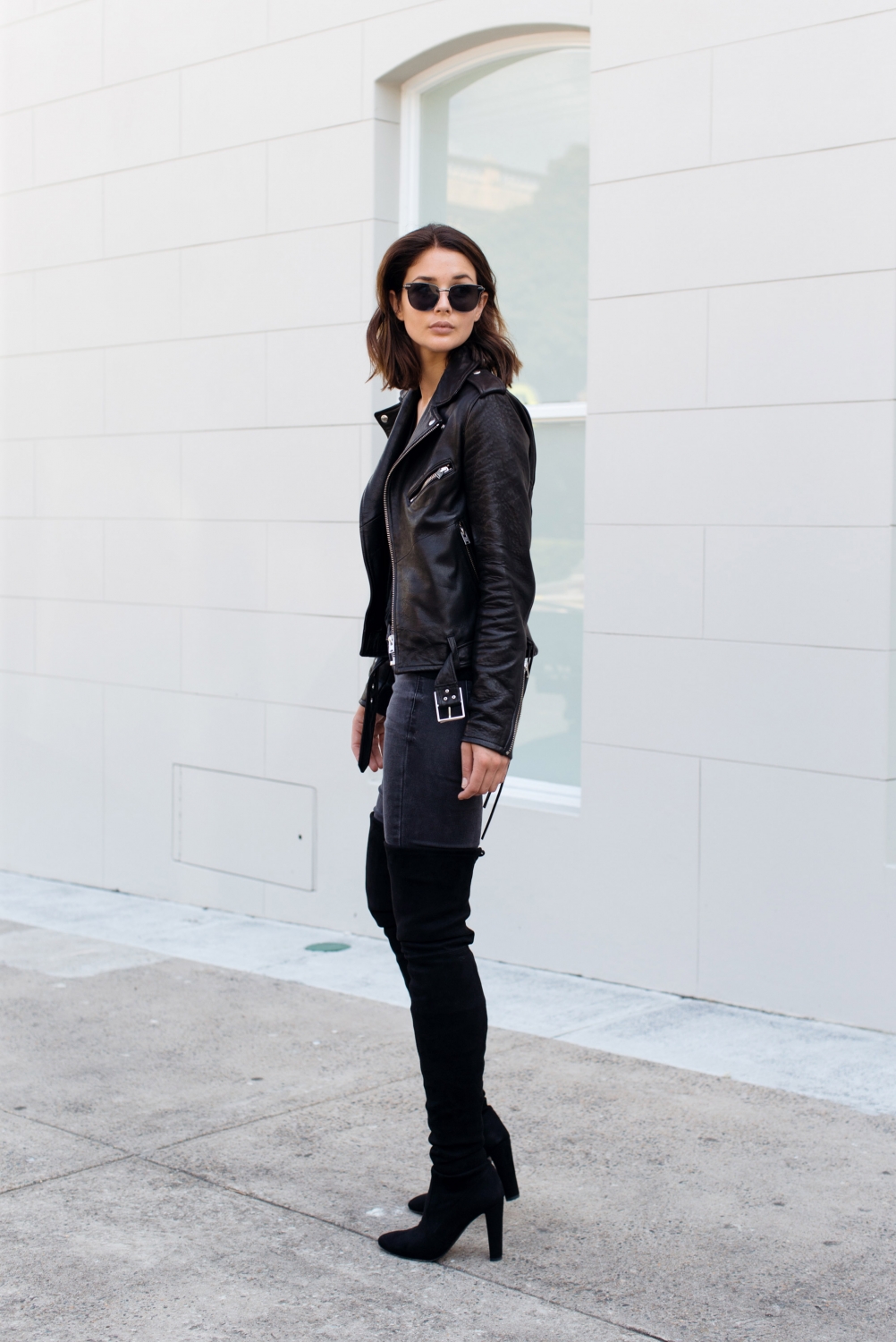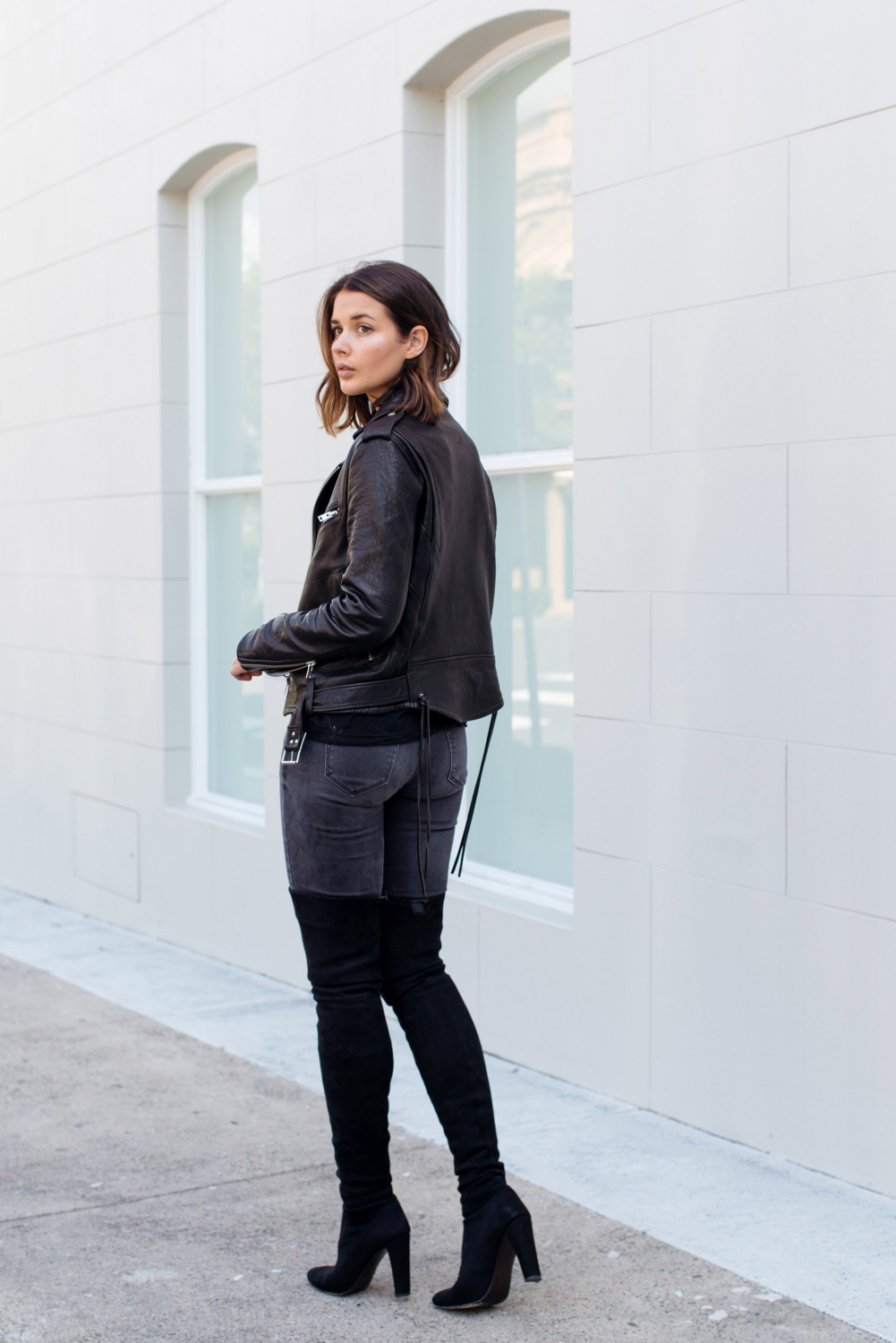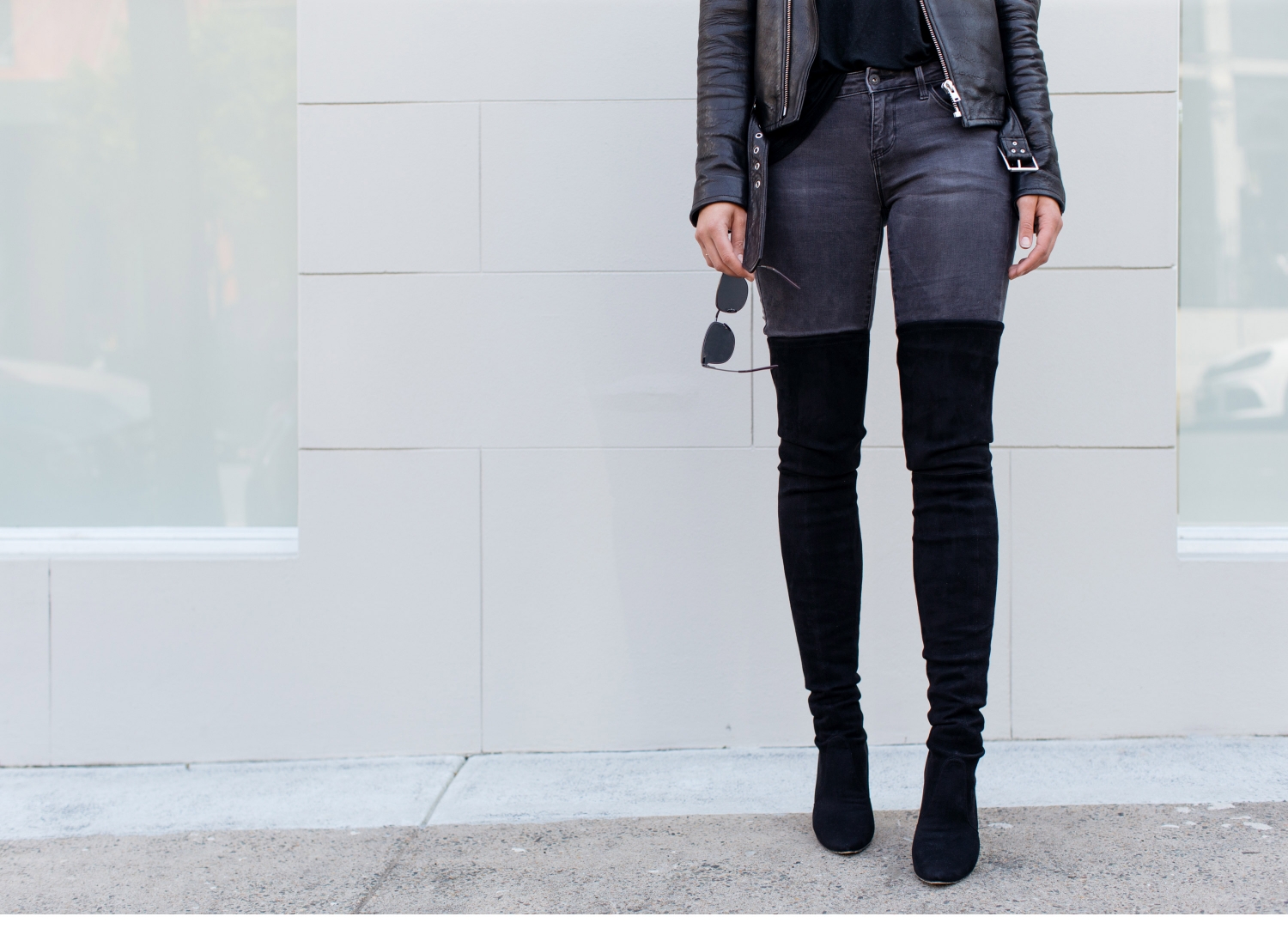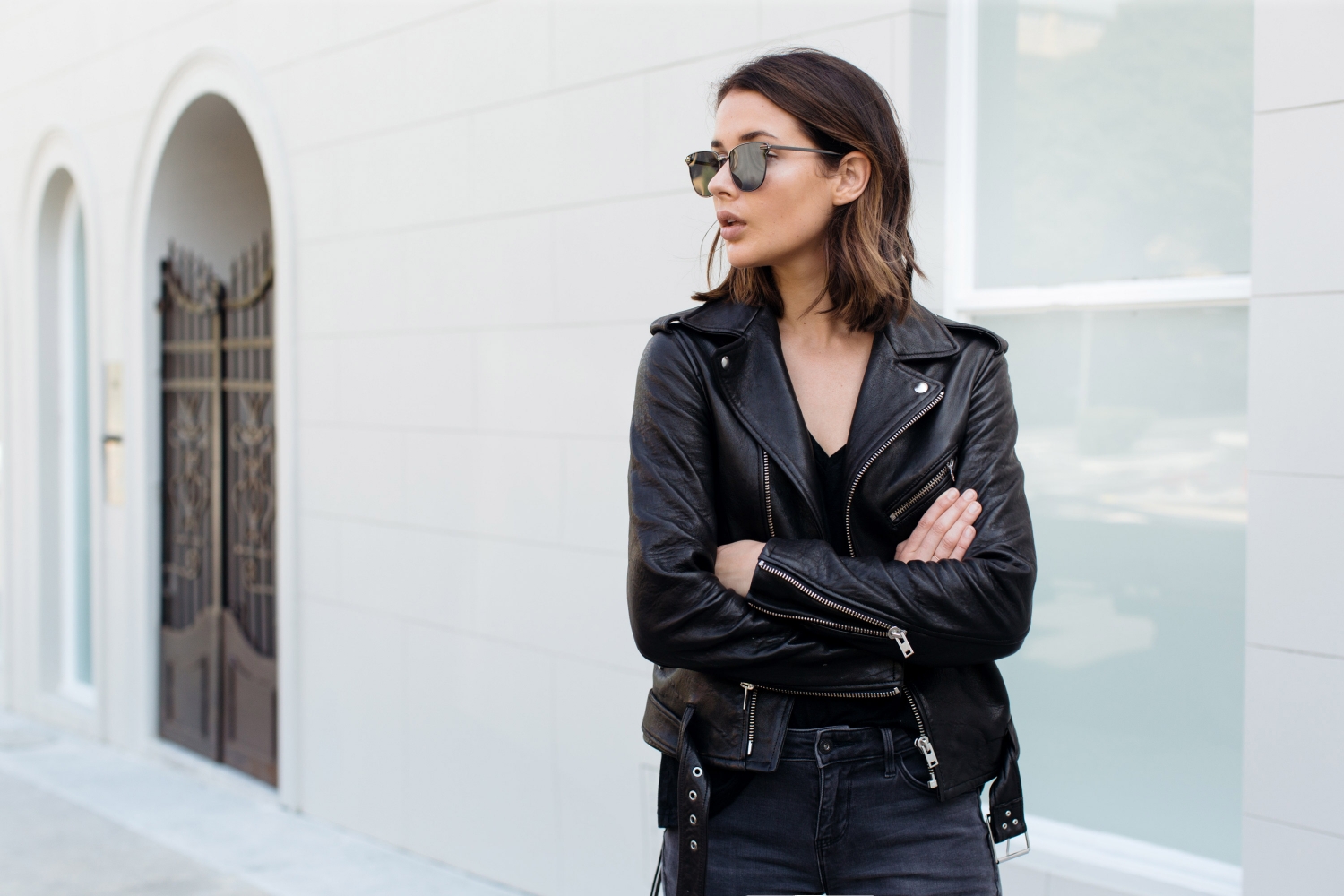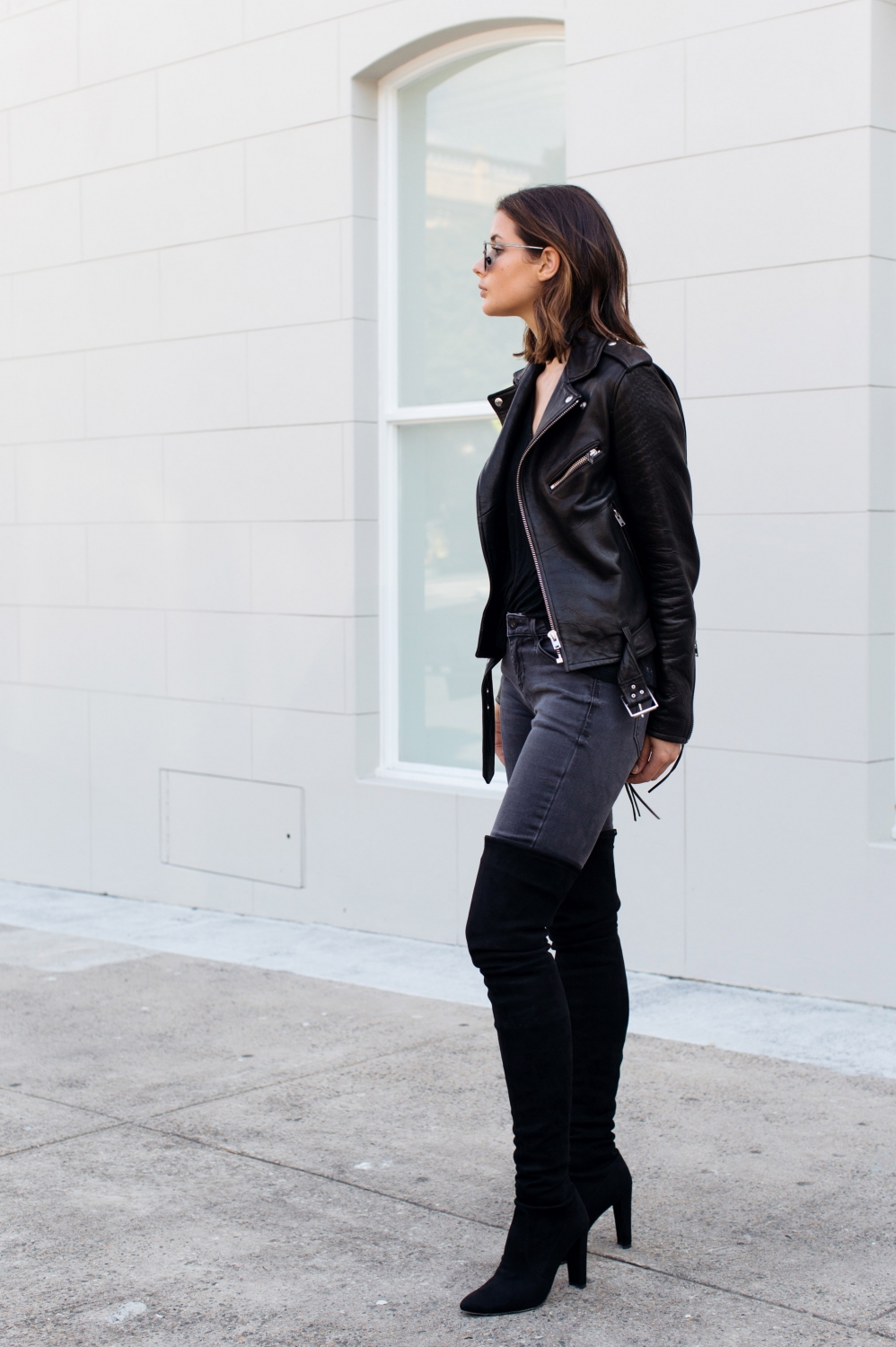 Wearing: IRO leather jacket, Uniqlo jeans, J Brand top, Stuart Weitzman ALLLEGS boots, Le Specs sunglasses
My favourite pair of jeans are this grey pair from Uniqlo. I love them so much I bought myself a second pair, just in case the others were in the wash.
Why are grey jeans so good? If you wear as much black as I do then you know that sometimes, and I hate to say it, but you can feel like you're wearing too much black. Grey jeans are a great way to break up the look while still keeping it simple and undone.
If I was wearing jet black jeans with this look then the Stuart Weitzman ALLLEGS boots wouldn't have popped. Worn with leather pants styled back in this previous post the contrast in fabrics work, but against black denim the look could blend and end up being flat. Blue denim may be too much of a contrast, and same goes if they were white… Although both in my colour scheme, in this outfit it could be a little OTT.
We're officially in summer in Sydney so sadly I can't wear this layered look right now, but there is a very good chance I'll be visiting friends in New York early next year and these ALLLEGS boots are going to be perfect… however perhaps I'll need a few more layers!
*Advertorial post in collaboration with Stuart Weitzman