Overalls don't always align with my personal style, but when worn with a tailored black black blazer, this look comes together.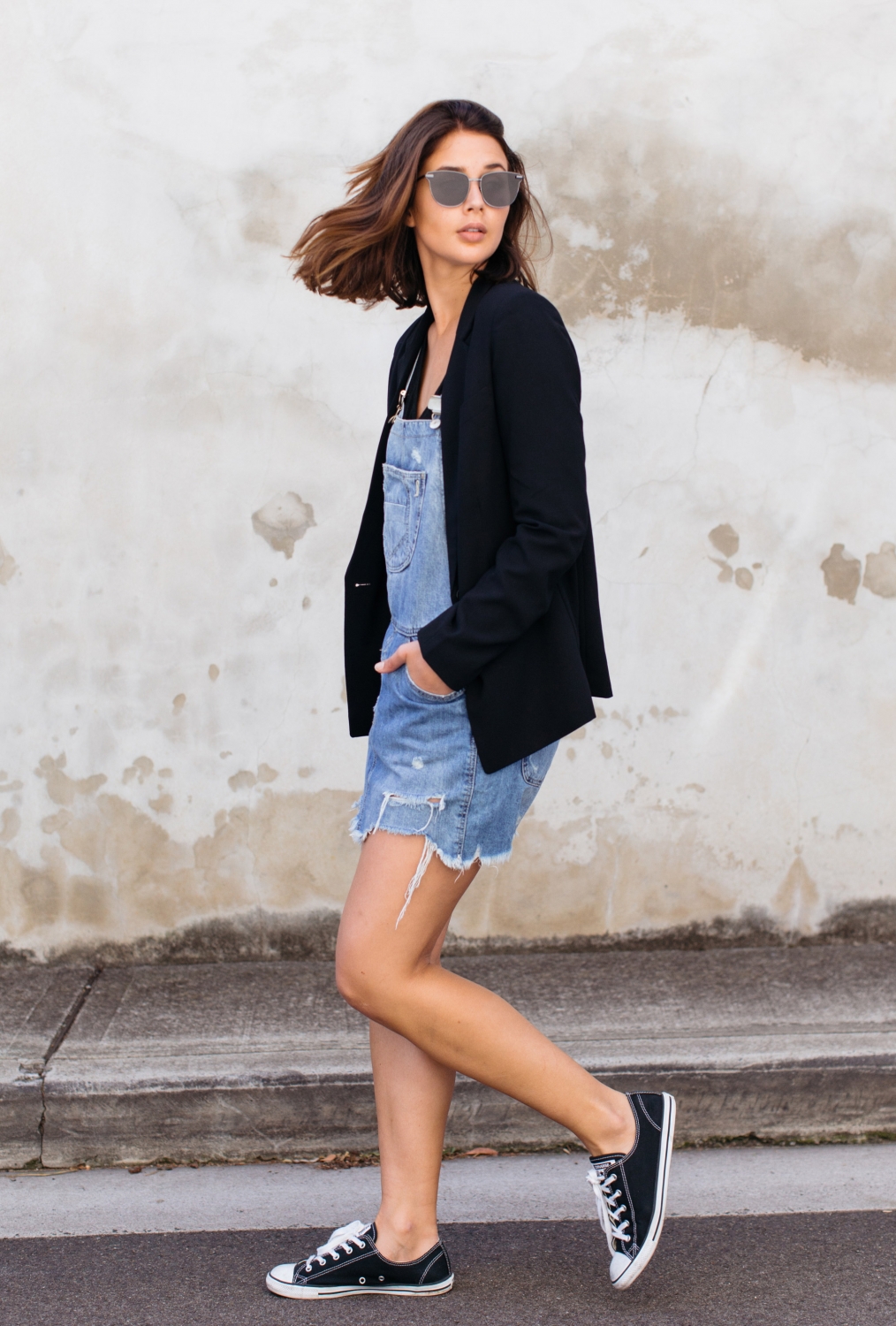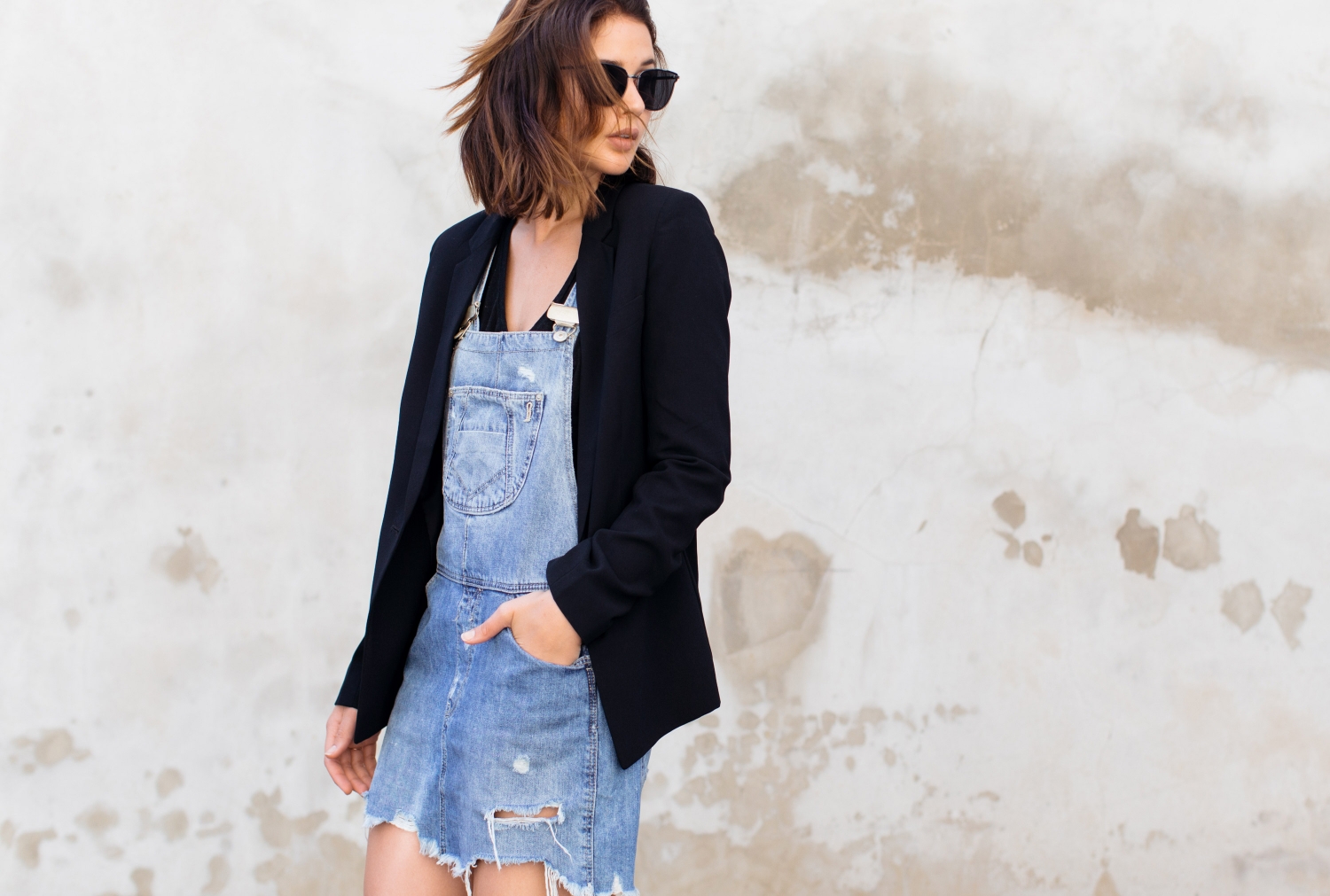 Wearing: Zara denim overalls, Joie blazer, Converse, Le Specs sunglasses
To be honest, I think I made a styling mistake with the black top I wore underneath. I would prefer for this to have a cleaner line to it rather than the scoop shape, but this could be me being a little picky.
I'm also looking to add a denim skirt back into my summer wardrobe (its been a while), but in the mean time the overall dress with its raw hem is filling this gap.
Photos by Caroline McCredie