I was training with Dan today (our second last session of the year) and he asked what my plan was for how I was going to keep active over the holiday break. I somehow avoided the question, or I was out of breath and could answer him haha … but I really do need to work out how I'm going to avoid undoing all the good work we've done over the last few months during the holiday break.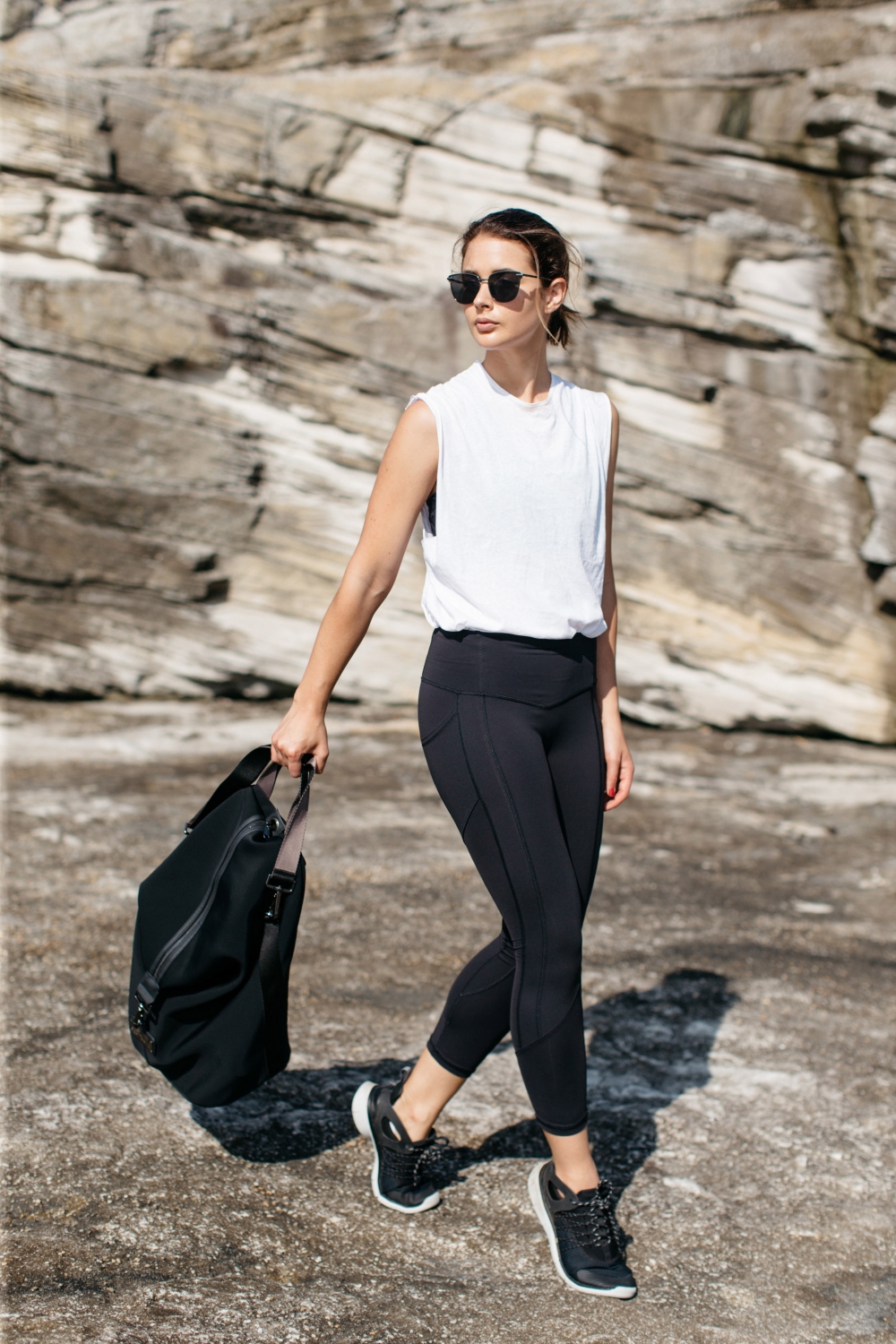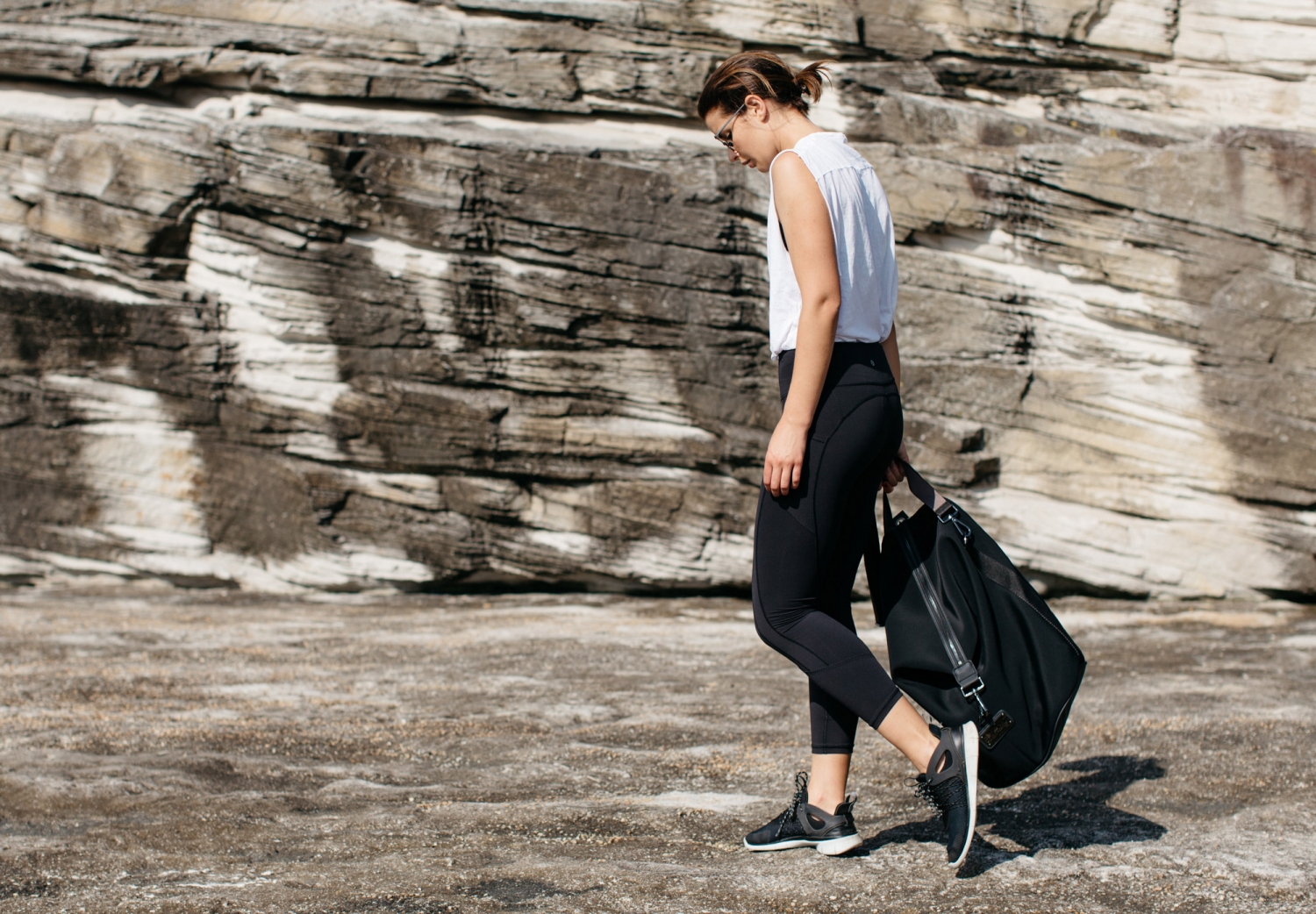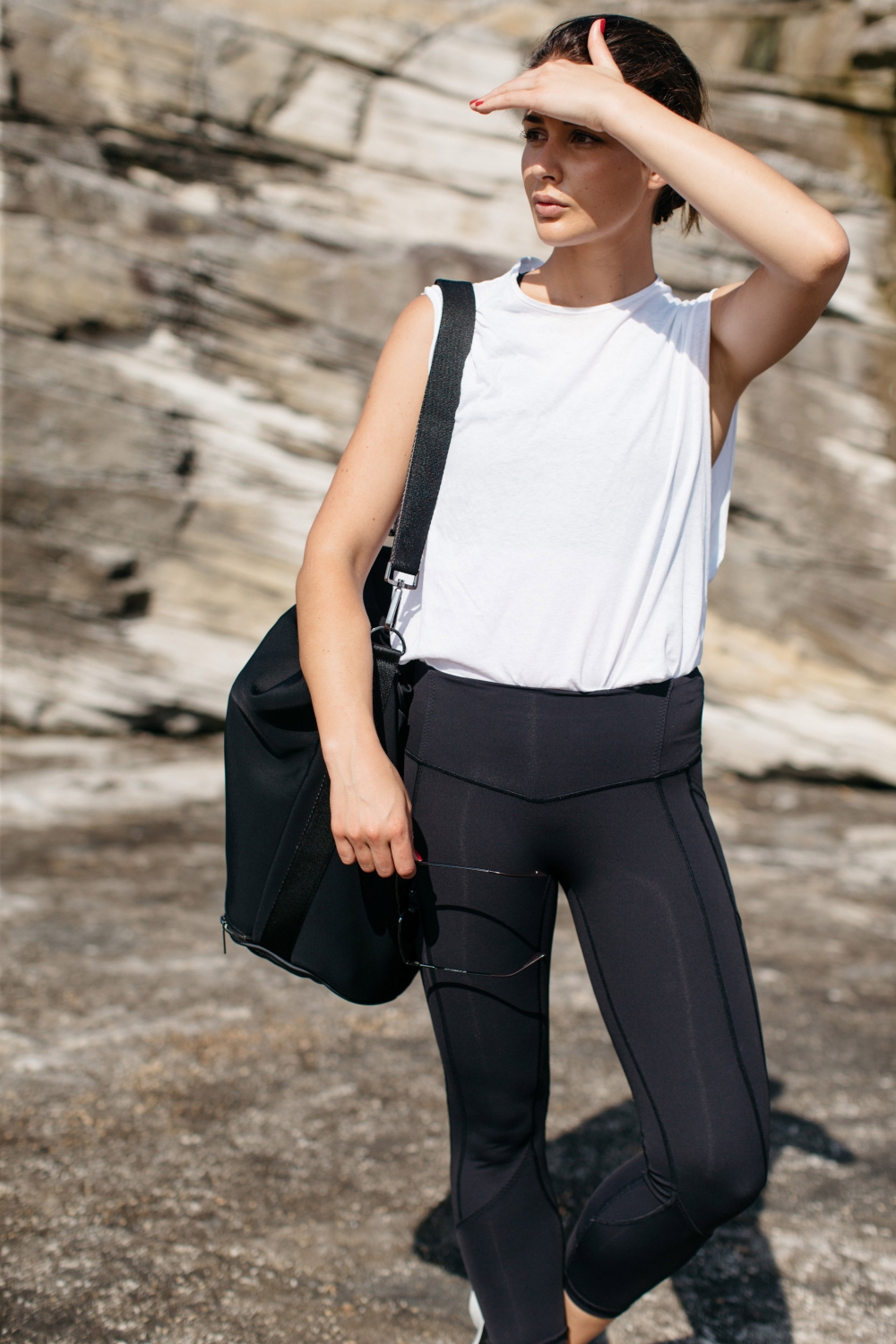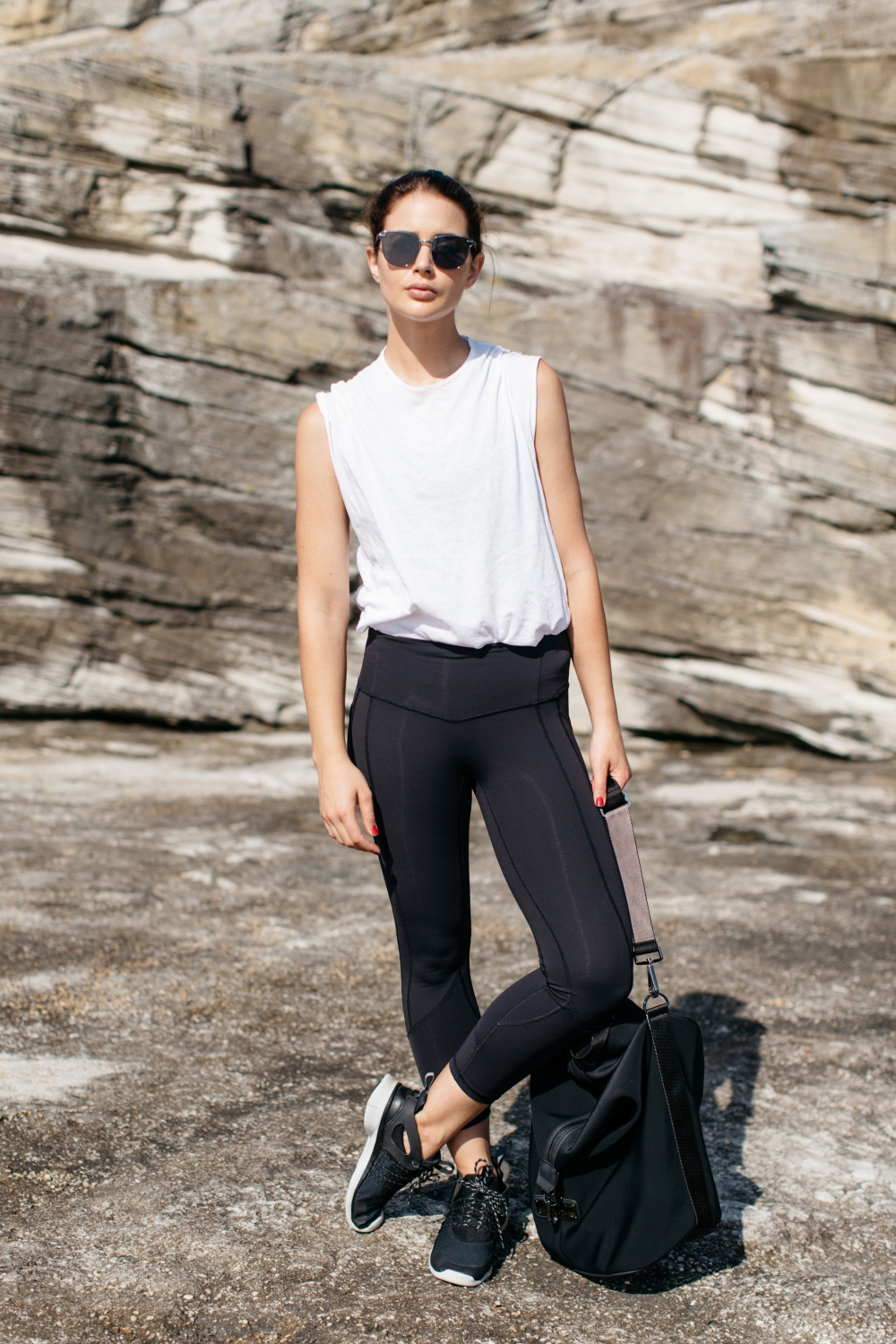 Wearing: Bassike tank, Lululemon leggings, Nike runners, Stella McCartney x Adidas backpack, Le Specs sunglasses.
I don't want to miss out on all the fun, so it's important for me to have a workout plan on how i'm going to work off silly season indulgences as well as keep my fitness up.
Having dogs helps, as a morning walk is a non negotiable, but I think a daily workout checklist is going to be my tactic. A mix of skipping, squats, lunges and core work that I can complete relatively quickly (lets aim for 30-40 minutes) and at home is going to be my best bet. Along with getting outdoors for walks, runs and standup padding boarding I'll hopefully have my holiday workouts under control.
Photos by Caroline McCredie