With my readers scattered all over the world I want to make sure that the content I create inspires you to create new outfits and update your wardrobe with classic pieces no matter what season you're in. With Sydney's weather basically the opposite to a lot of you guys based in the northern hemisphere, I am conscious to make sure my outfits are somewhat relevant by including pieces that can be worn almost all year round.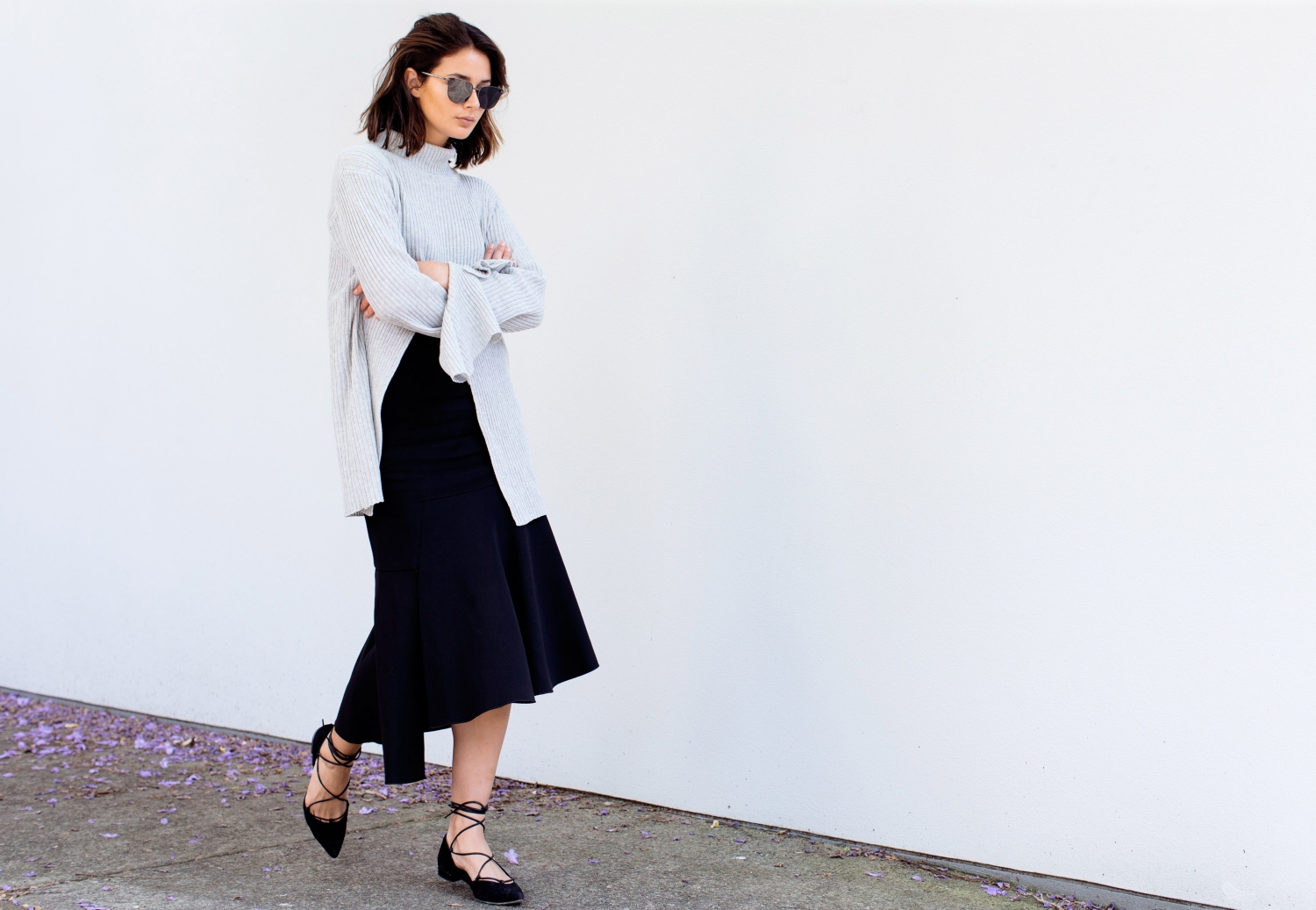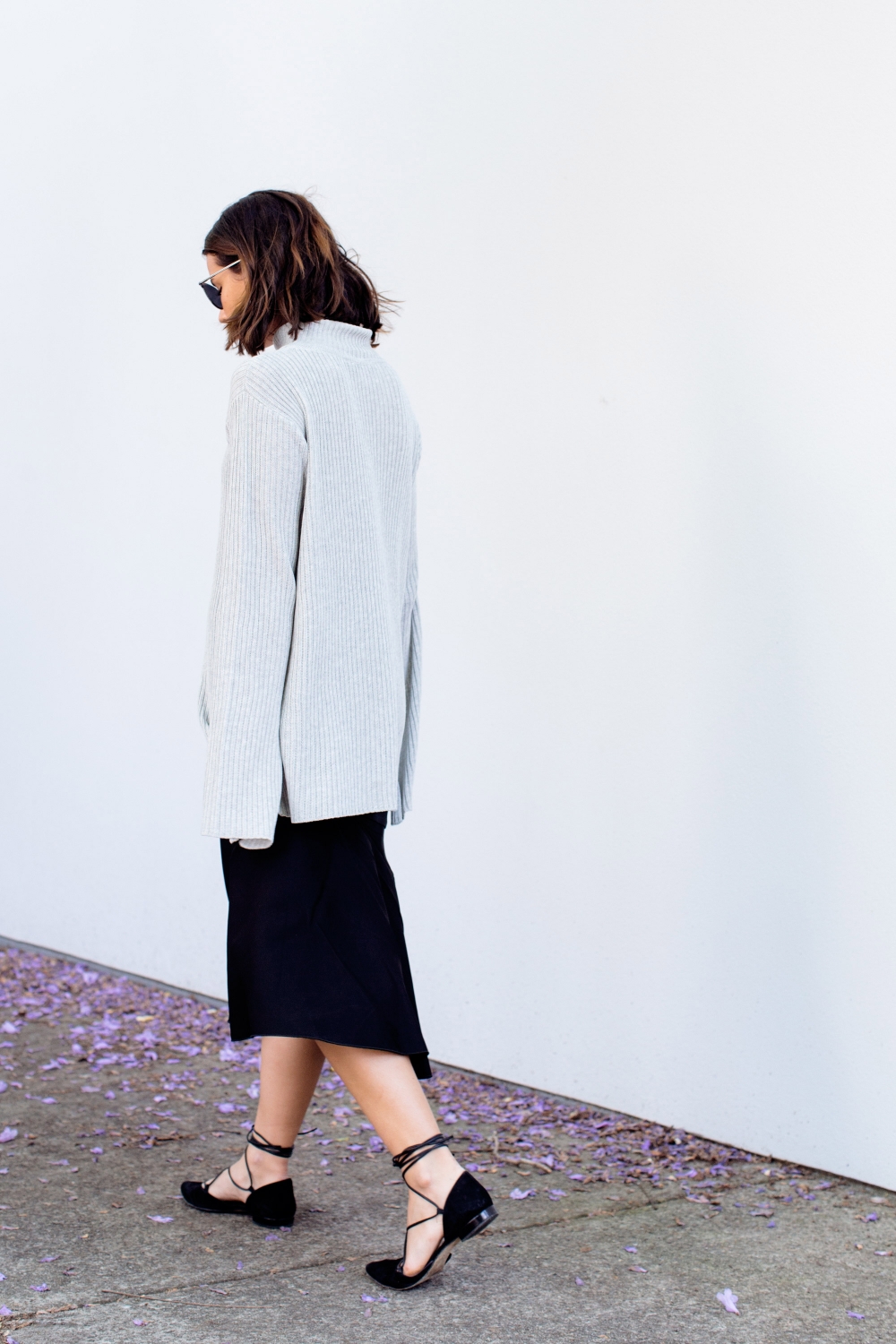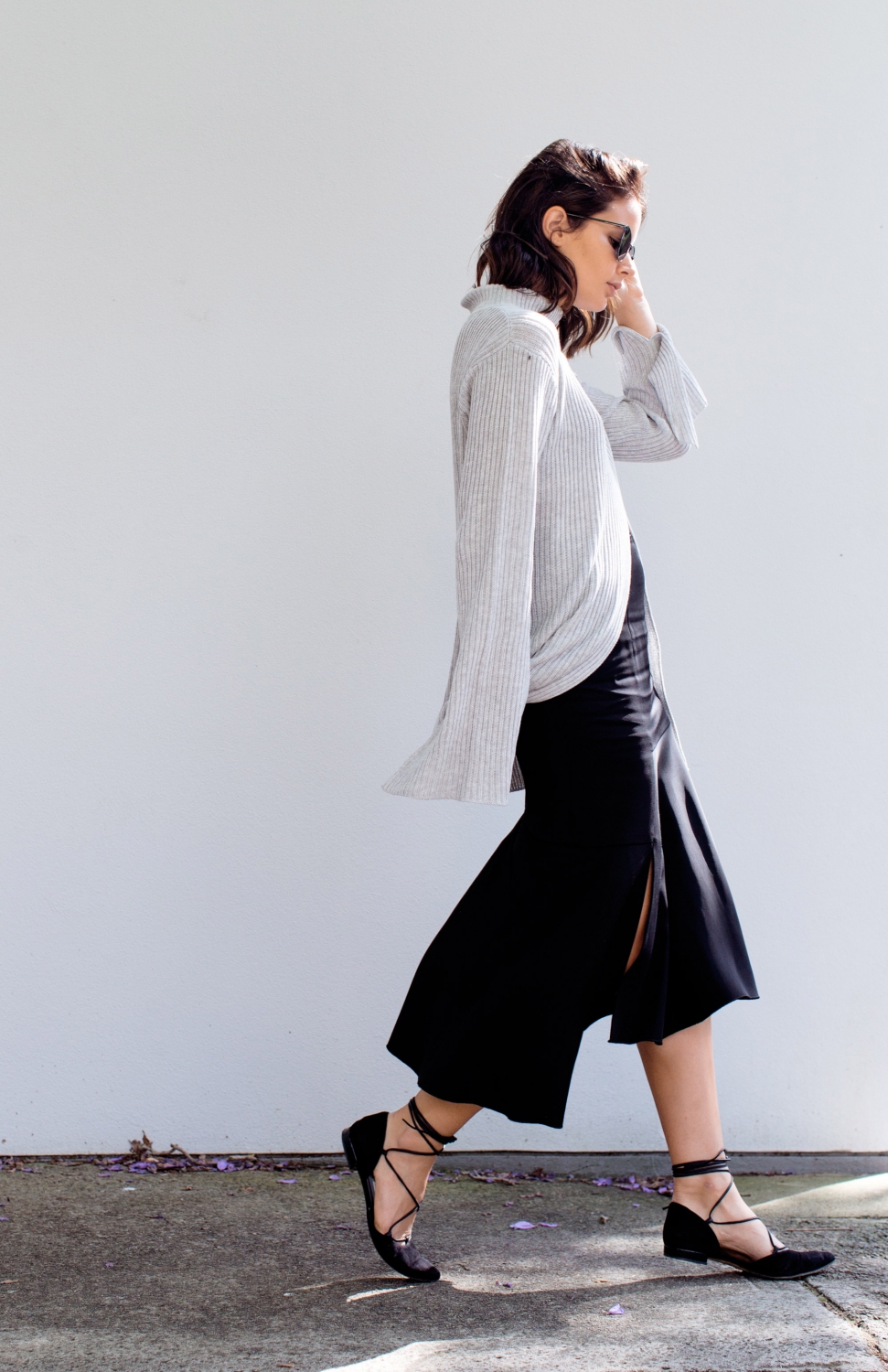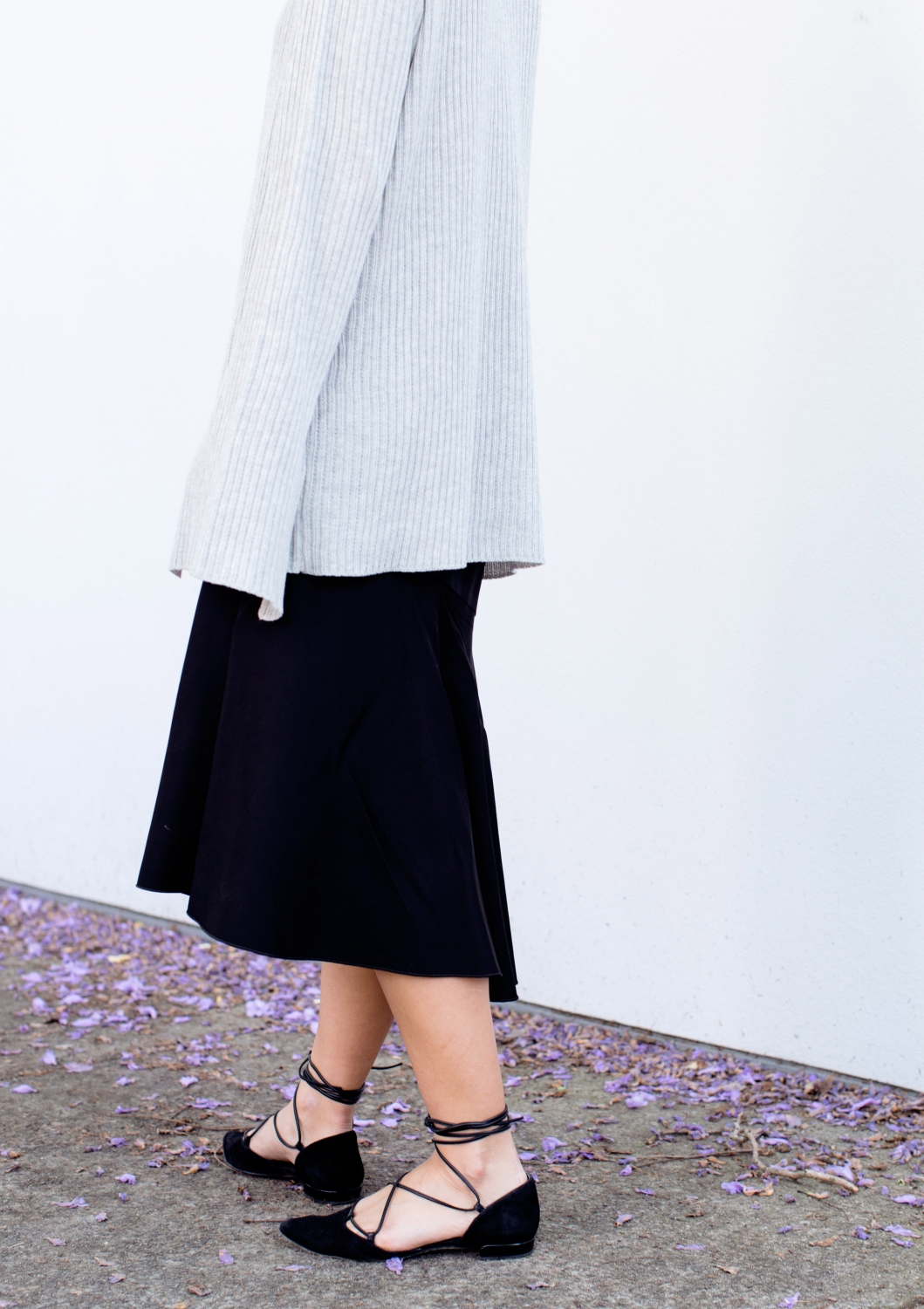 Transeasonal items are crucial to any wardrobe, and are always worth the investment.
The Enclosed Flat Shoe: On high rotation in my wardrobe are these simple GILLIGAN black pointed lace up flats from Stuart Weitzman. First wear was over in London in September when it was a little chilly and I'm still wearing them now in Sydney's summer.
The Lightweight Knit: Perfect for layering in winter, while also ideal thrown on during cool summer nights.
The Black Midi Skirt: A no brainer as an all year round wardrobe essential. Easily styled with boots with when it gets into the colder months.
Wearing: Maurie and Eve knit, Josh Goot Skirt, Stuart Weitzman GILLIGAN flats, Le Specs sunglasses
Photos by Caroline McCredie
*Advertorial post in collaboration with Stuart Weitzman