I am the ultimate t-shirt girl. My favourite, a white crew neck.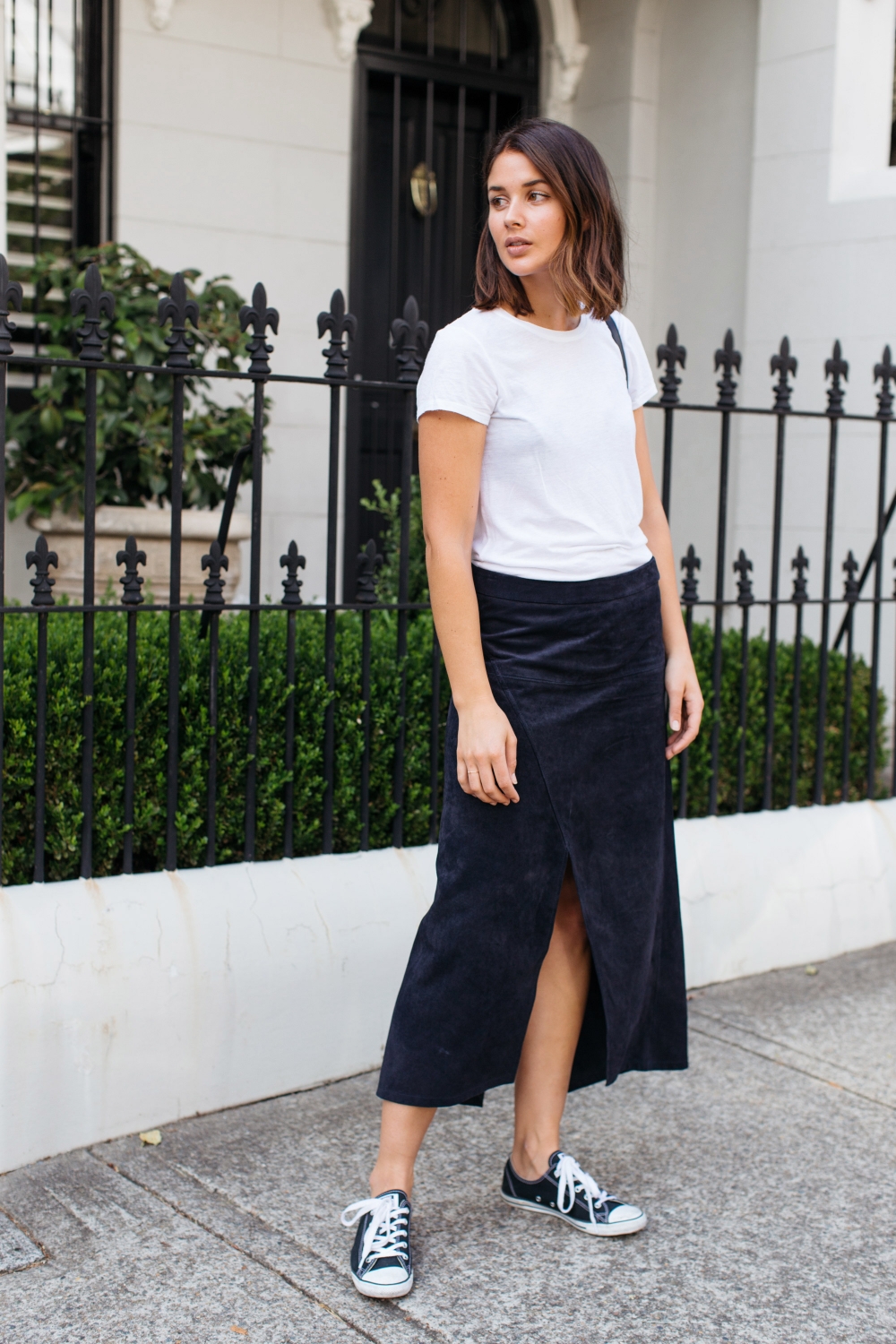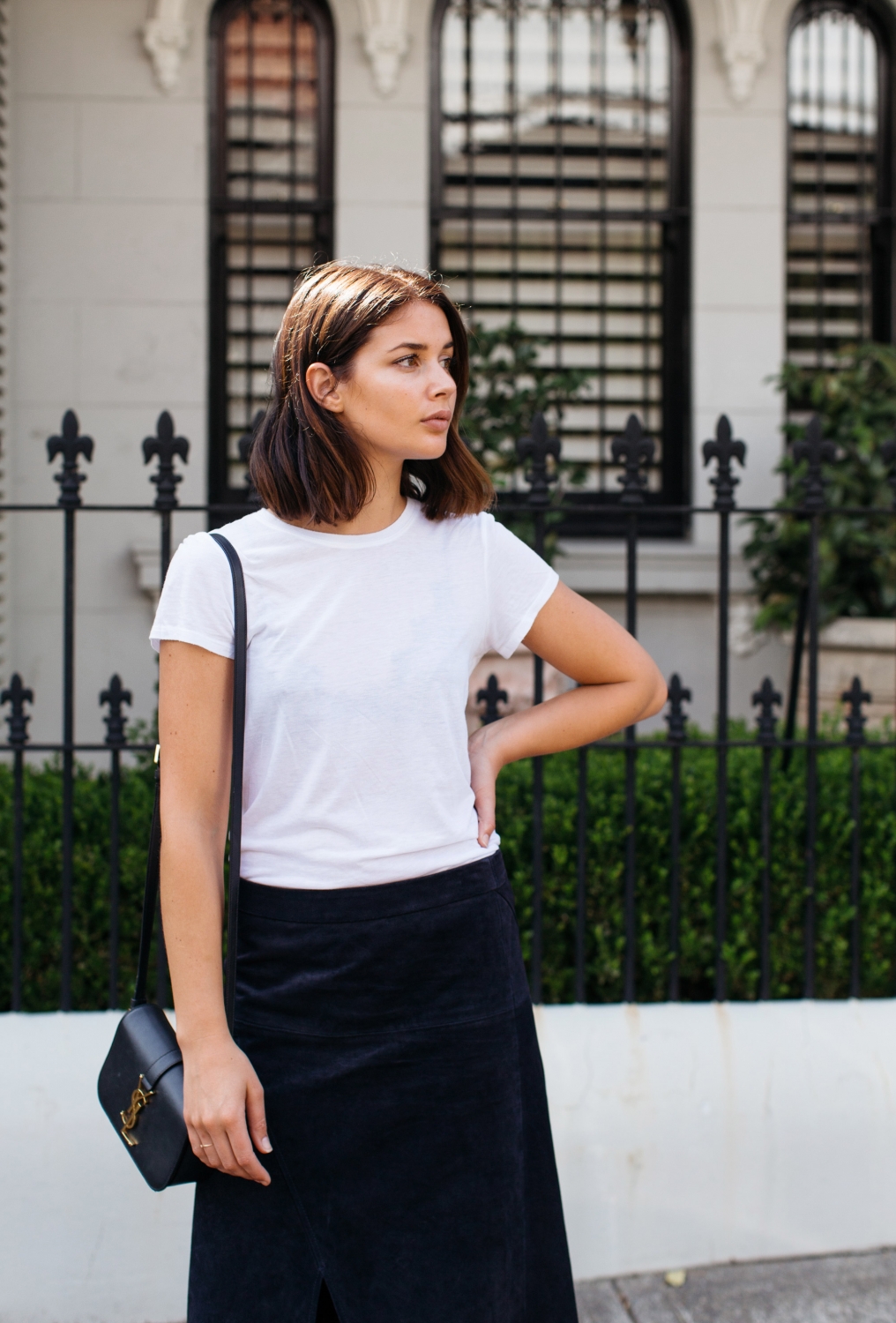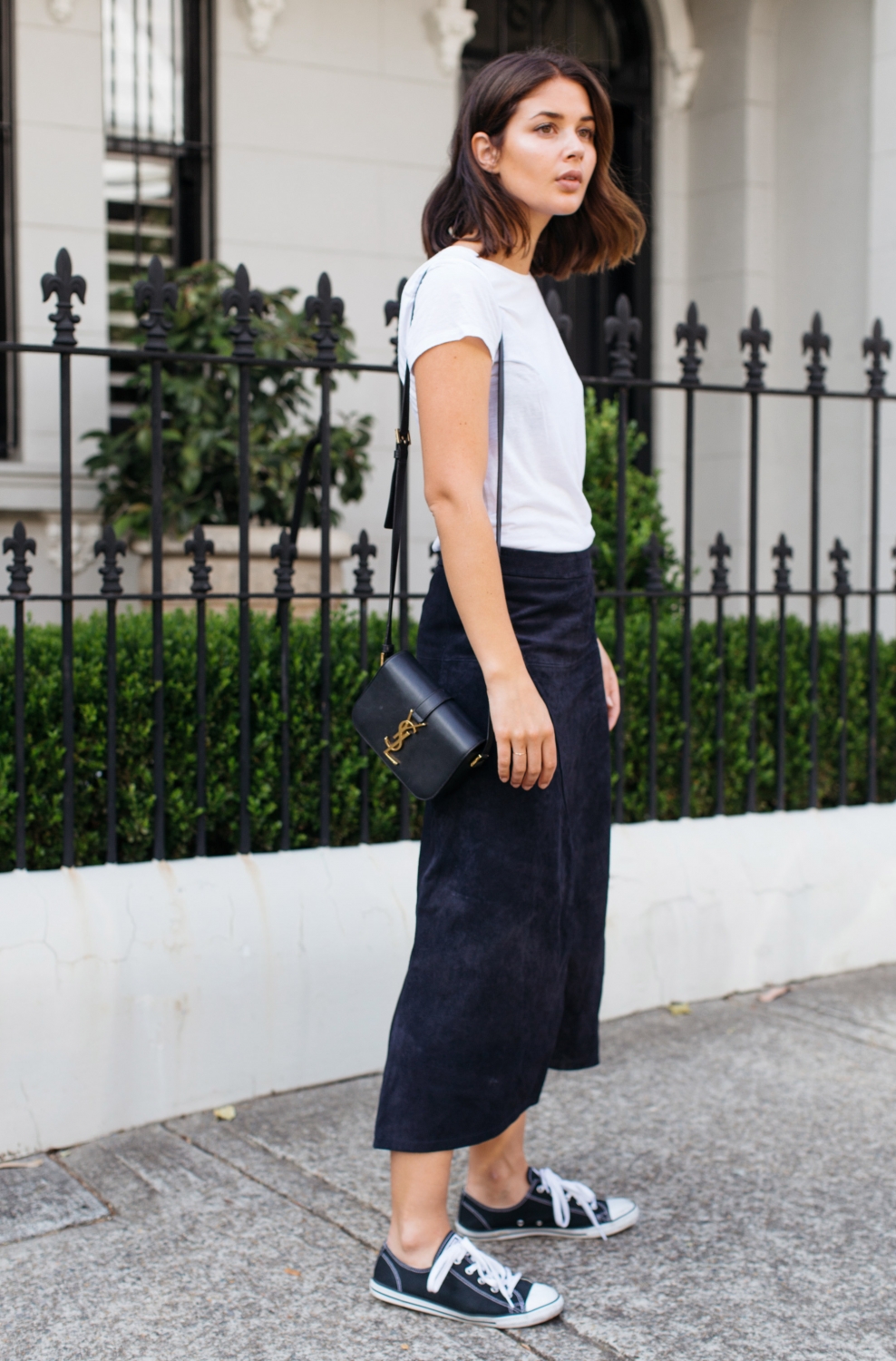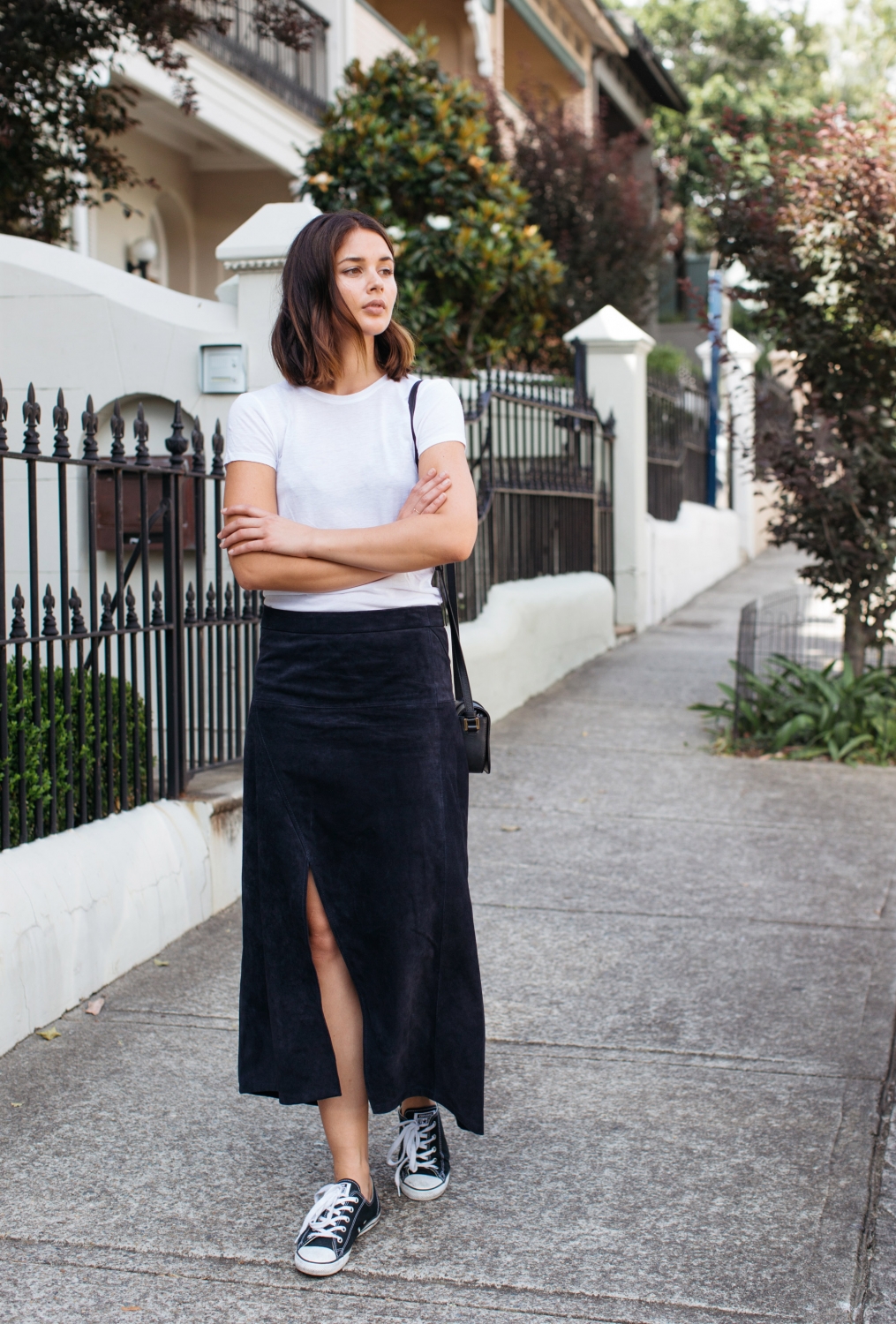 Actually make that i'm a t-shirt and midi skirt girl. You could definitely call this my signature look.
Finding the right white t-shirt may seem easy, but it also can be a struggle. I've had this Vince tee for over a year. I know because I first wore it in this look, and I honestly can't believe its stayed in such great shape and kept its whiteness, especially since I wear it so frequently.
I'm also quite a fan of the asos t-shirts. Simple, hardy and lets be honest, cheap.
As for a designer tee, my picks are Jac + Jack, IRO and I have my eye on this one from Helmut Lang. They need to have something a little different to make it worth the price difference, but more importantly they have to wash and wear well. As one of the highest rotating pieces in your wardrobe, there is no point if you spend more than $18 or $80 and it shrinks, twists, gets little pills, or loses its brightness.
Help a sister out and comment with your favourite t-shirt brands that are tried and true!
Wearing: Raey navy suede skirt, Vince t-shirt, Converse, Saint Laurent bag
Photos by Caroline McCredie