This title sounds vain, but bear with me. I'm always envious of a clean and aesthetically pleasing work space. Nothing feels better than getting on top of all those things floating around on your desk, and even better when you've created an area that reflects your style, sparks creativity and inspires you to keep it tidy so you can enjoy what you've created.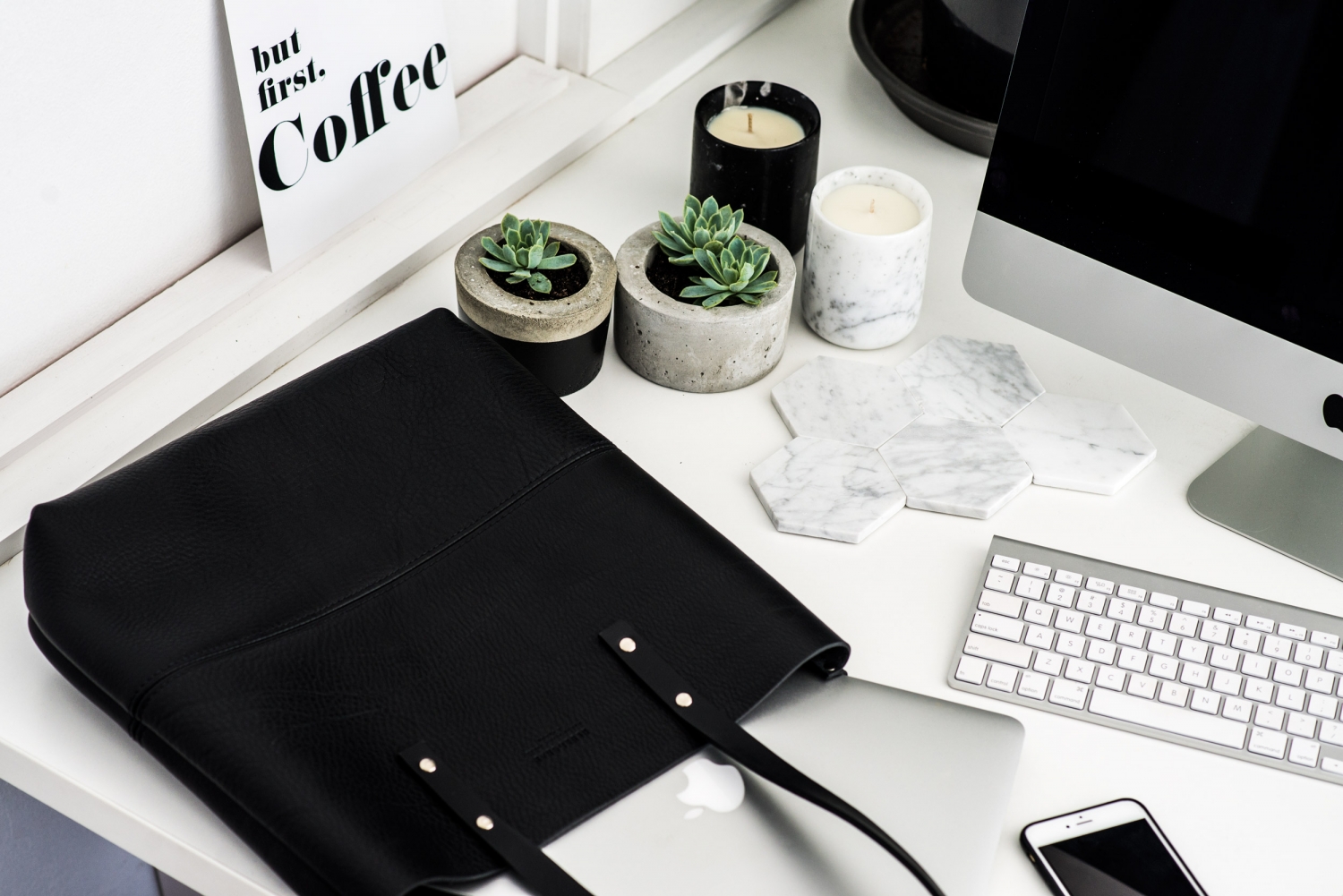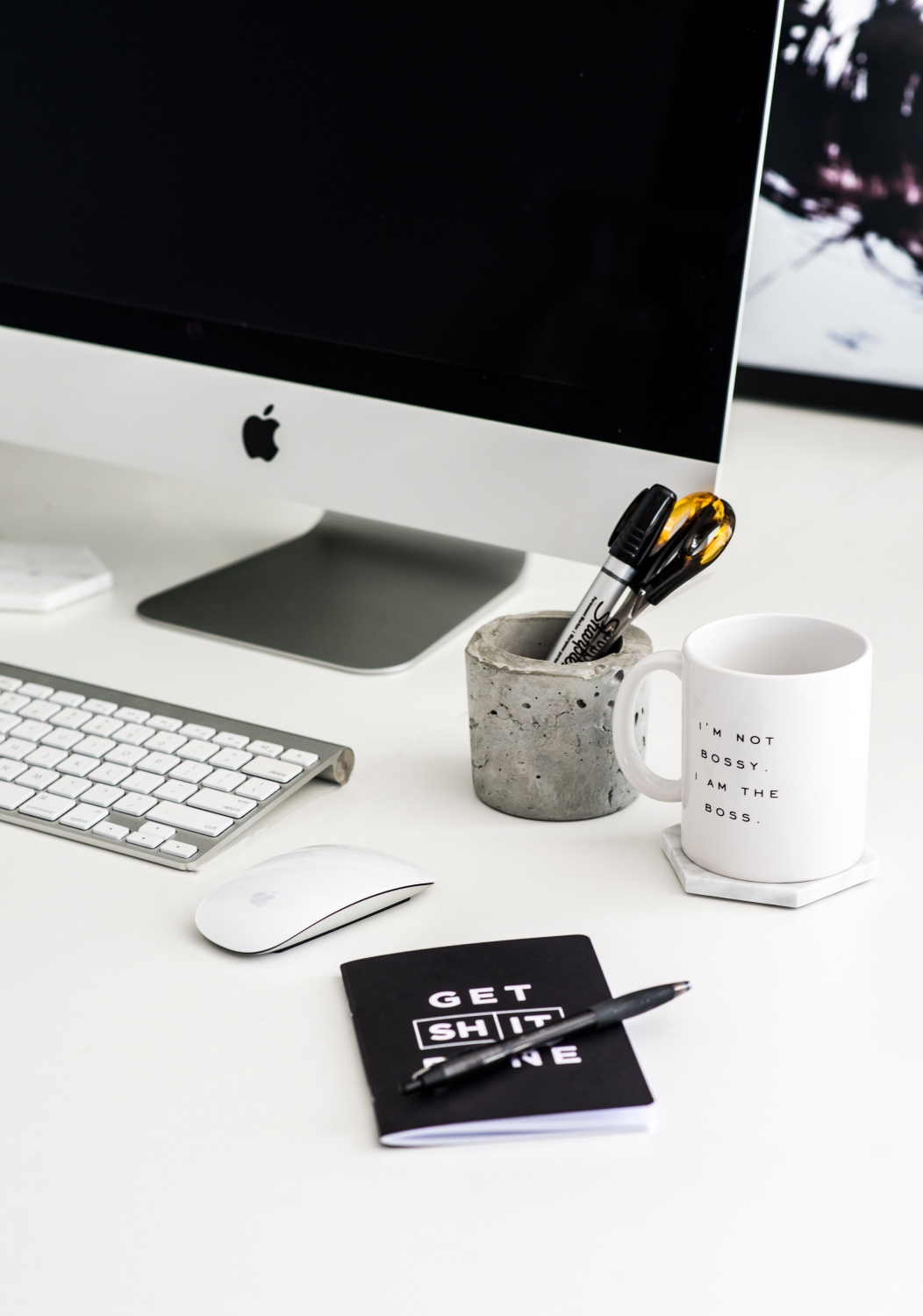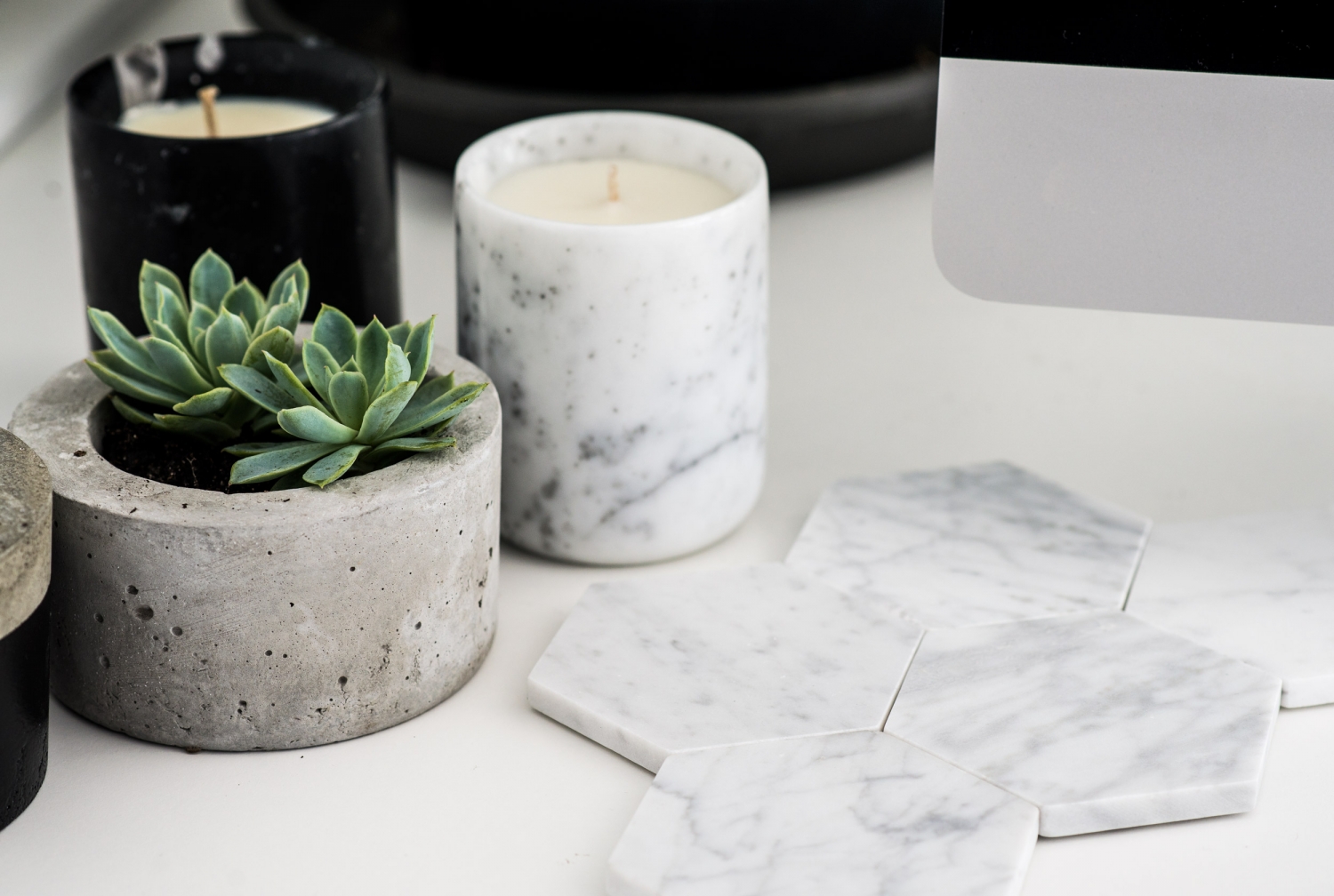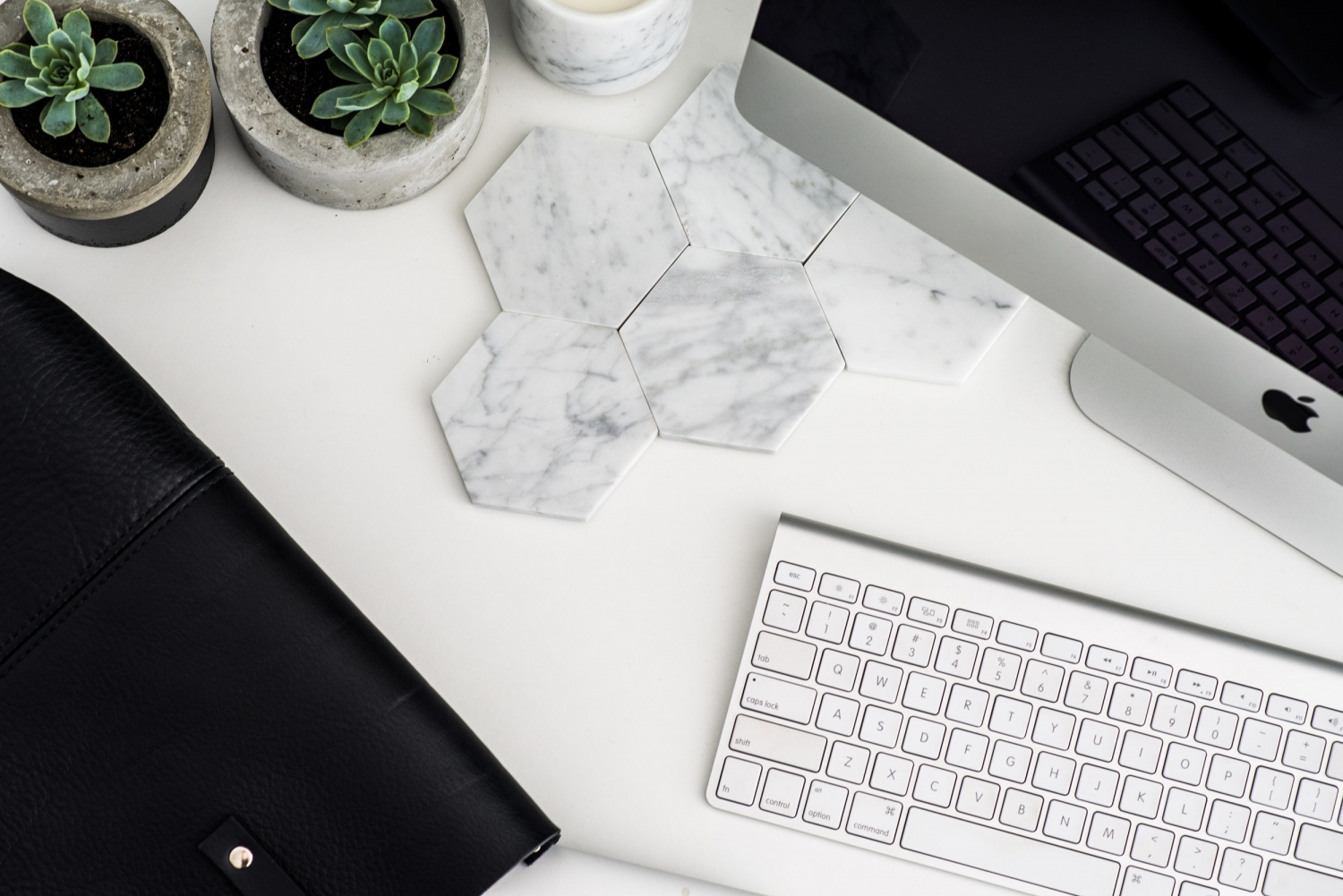 There are a few things every workspace needs, some are practical, others more of a added bonus. I found all these over on Etsy. Handmade, unique and totally pinnable – or instgrammable, if you're more into that. Etsy is a perfect shopping destination for those who are after less run of the mill and more memorable. Note to self: A great place to keep in mind for my upcoming Christmas shopping, which I really need to get on top of.
Here is my list of what your work space needs, to become totally pinnable.
Clean desk top
Lets start with the basics, a clean table top is going to set the scene. Wether you're going for a bright white, moody black, or earthy timber, simple is best.
Plants
I don't think any desk is complete without a plant. Go for something that is low maintenance and can be left over the weekend without dying. Succulents are a sure winner. Either find cute planters like these concrete ones or little glass jars for a soil free option.
Artwork
I believe artwork pulls a space together and can cement what the vibe is that you wish to create. These don't have to be expensive! You can get a whole bunch of digital prints from Etsy for less than $10 that you can then go to your local printers and get it printed in whichever size works best for your space.
Candles
Walking into a workspace that looks amazing is one thing, if it also smells amazing then i'm completely won over. I'm someone who is never sick of being given candles for christmas and birthdays, but am a sucker if they have cool exterior which I can then use after the candle has ended. These marble candles in black and white are a perfect example.
Stationary holder
This one is more practical, but that doesn't mean it has to be run of the mill. Keeping to the concrete theme of the planters I love this planter that can also be used as storage for my pens.
Notebook
I'm one of those people that needs a 'To Do' list, both to stay on task and also save me from completely forgetting about something. A simple notebook with blank pages or neat lines is what makes me happy, and not too big so that I can pop it in my bag
Tote Bag
Cross body and shoulder bags are all cool and whatnot, but lets get serious, That Chloe bag isn't going to fit your computer, lunch, and everything else you carry around with you. A simple leather tote bag is what you need, and it will last the test of time.
From Etsy Australia: Print (In Frame) | Coffee Print | boss mug | White marble candle | black marble candle
black and grey concrete planter | concrete planter | concrete pencil holder | notebook | marble coasters | leather tote bag
*Advertorial post in collaboration with Etsy