Mastered the classic winged liner and want to test your #skills? Here are 3 runway inspired eyeliner looks to give your holiday season makeup look a new lease on life.
What you'll need: Liquid eyeliner Pen – I'm using Estee Lauder Little Black Liner and cotton tips.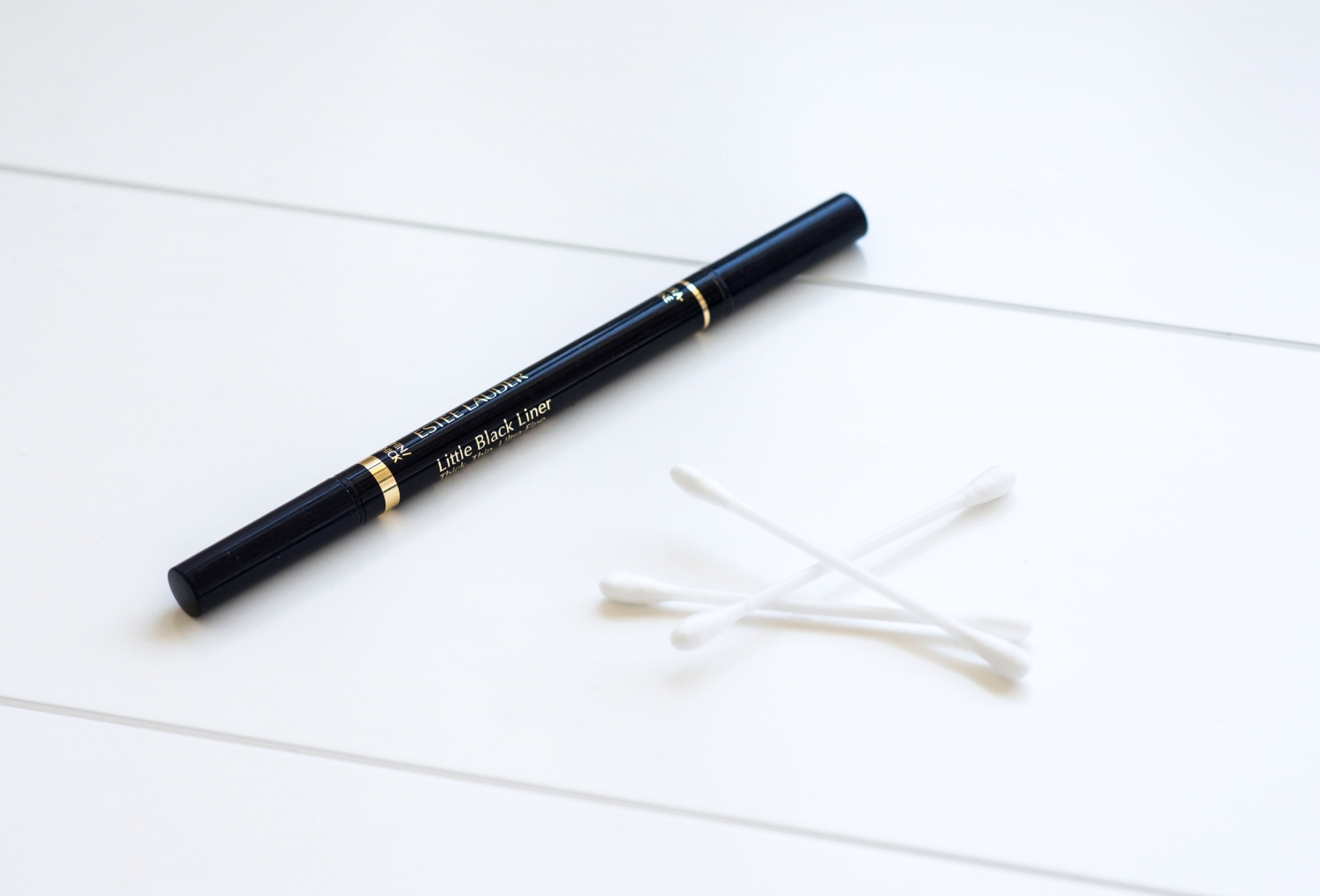 I'm using Estee Lauder's Little Black Liner for its versatility. The new liner comes with 3 pen thicknesses. On one end is the 'Ultra Fine' tip and on the other end you have a 'Thin' and 'Thick' pen depending on the angle. I'll be putting all of these to use with the next three eyeliner looks.
Look 1: The disconnected wing
Starting off with something simple, the disconnected wing is a great way to play up the classic wing but with a little difference.
Using the Estee Lauder Little Black Liner 'Ultra Fine' tip draw a diagonal line half a cm out from the outer corner of the eye, drawing a short line up towards the end of the brow. Connect another line so you have an open arrow, and then connect the two creating a triangle. Use the 'Thin' tip to fill it in.
Note: You may need to use a cotton tip to tidy up the edges.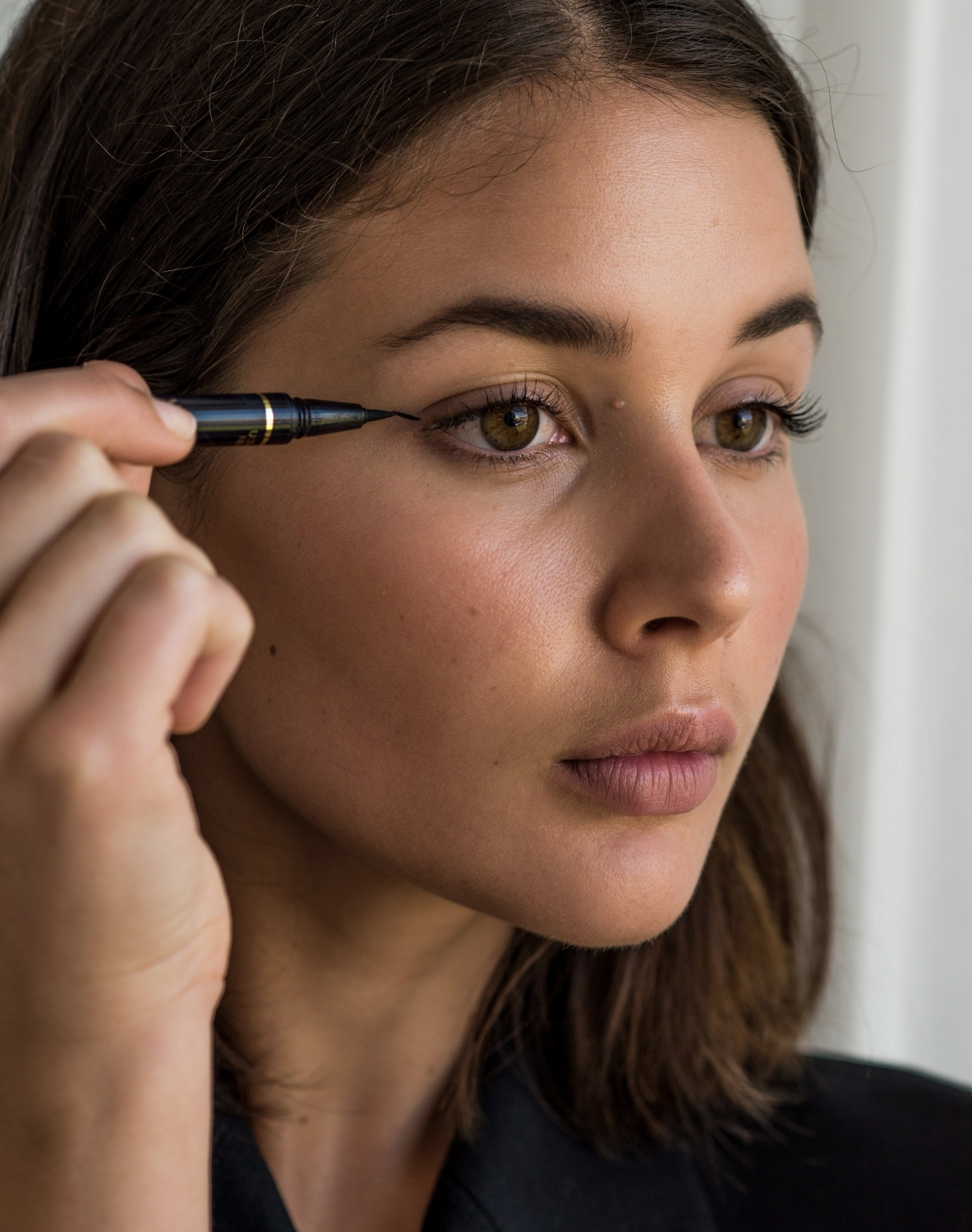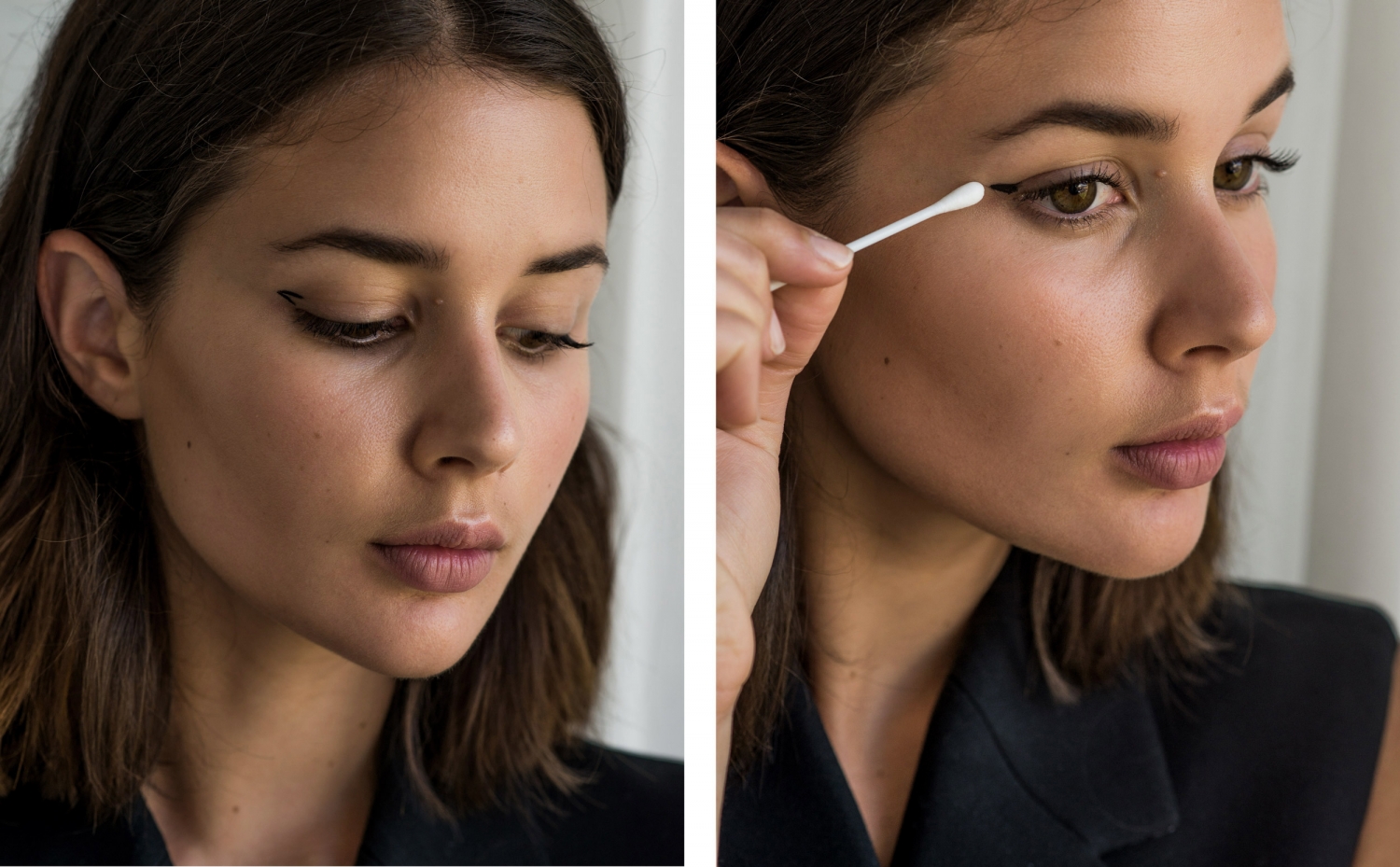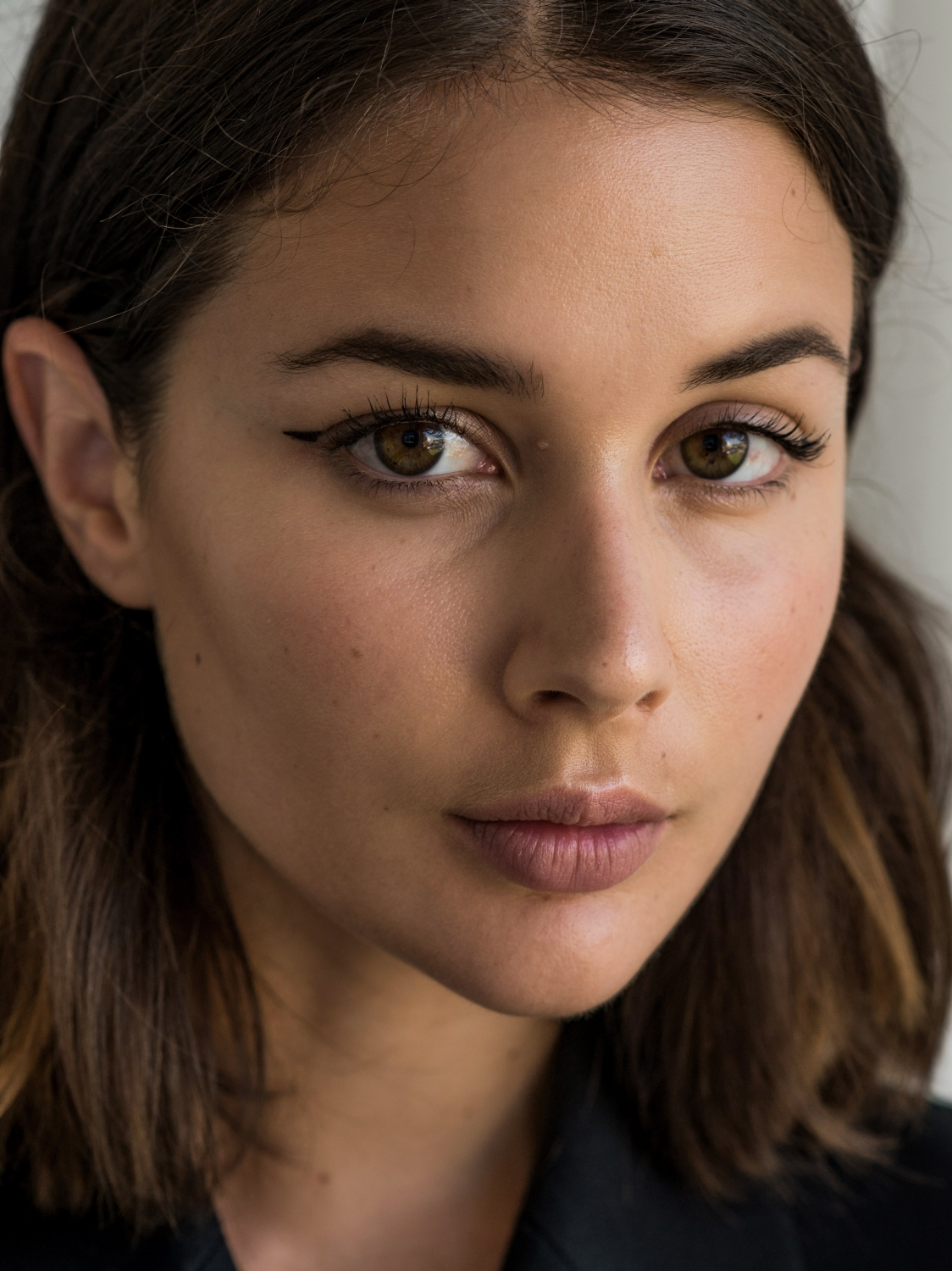 Look 2: Double Line
Since you've mastered the classic wing, go ahead and show me what you can do. Then using the 'Ultra Fine' end of the Little Black Liner start from the centre of the bottom lash line and draw a light line out towards the end of the eye. Create a parallel line with your top wing. Make sure they both have a subtle upwards angle.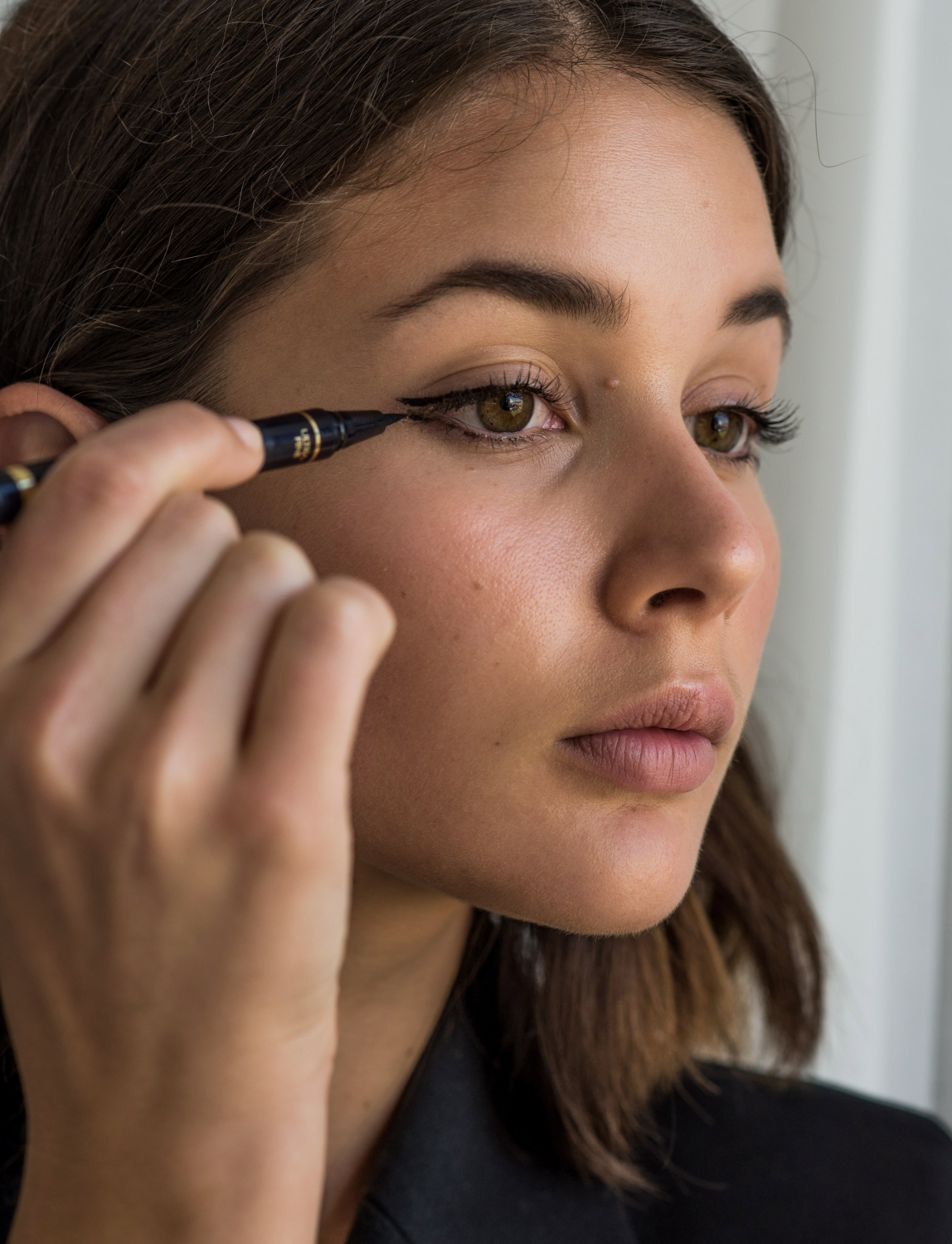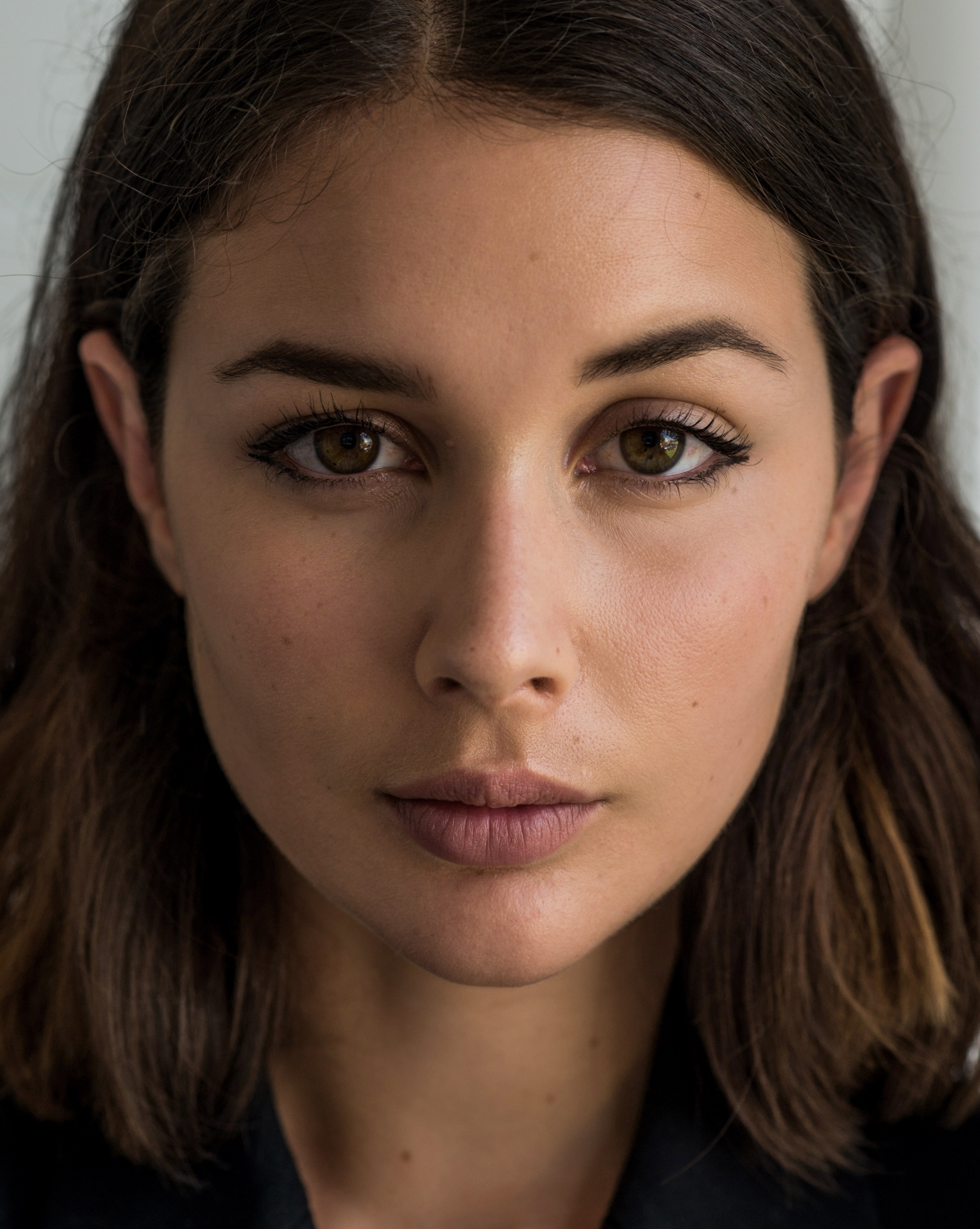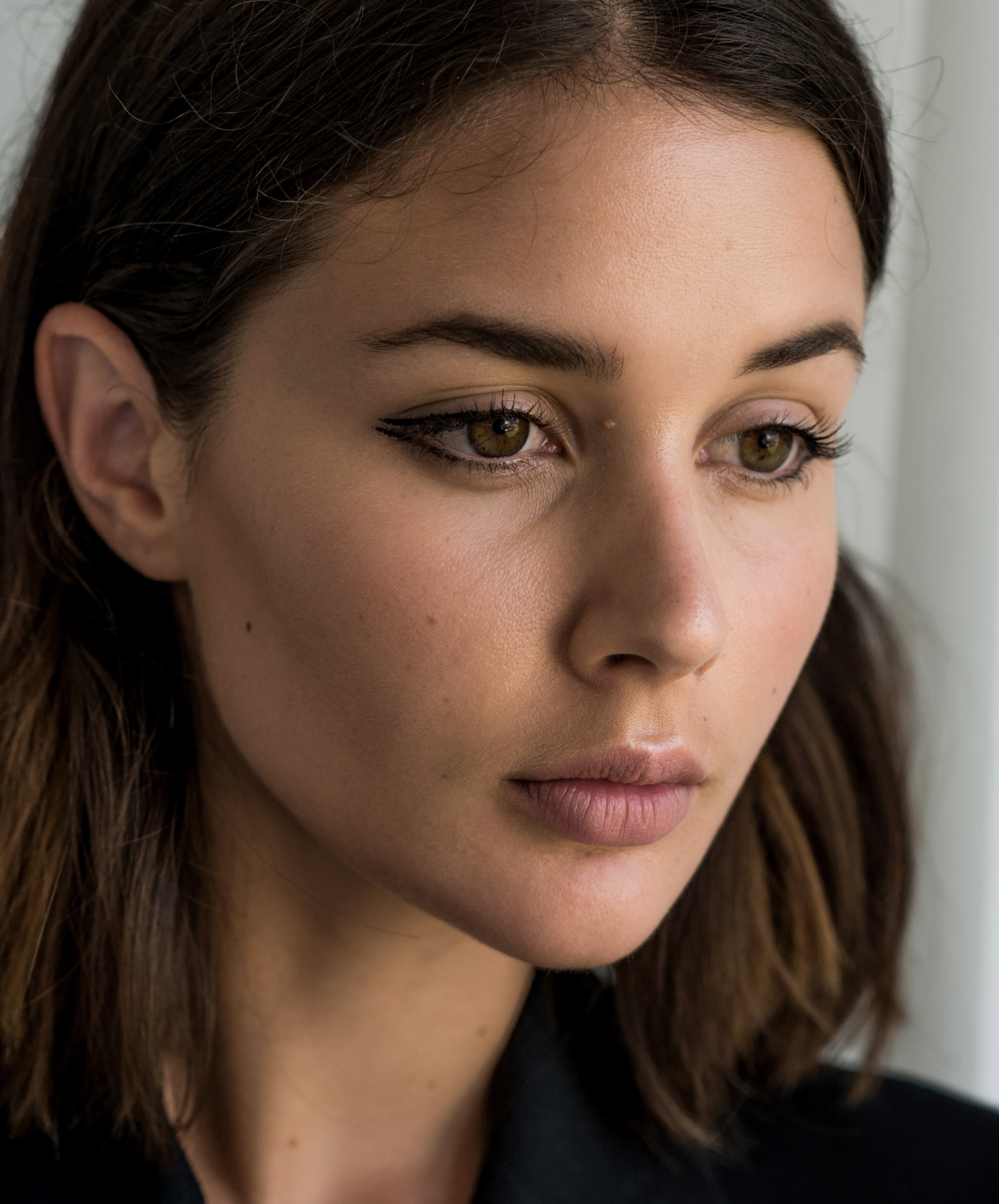 Look 3: The Full Cat
For that feline look you want to go for the 'Thin' end of the Little Black Liner, creating your normal wing but with a heavier approach. When you get to the outer edge add some height and then fill in the line with the 'Thick' end so it's an even angle towards the centre of the eyelid.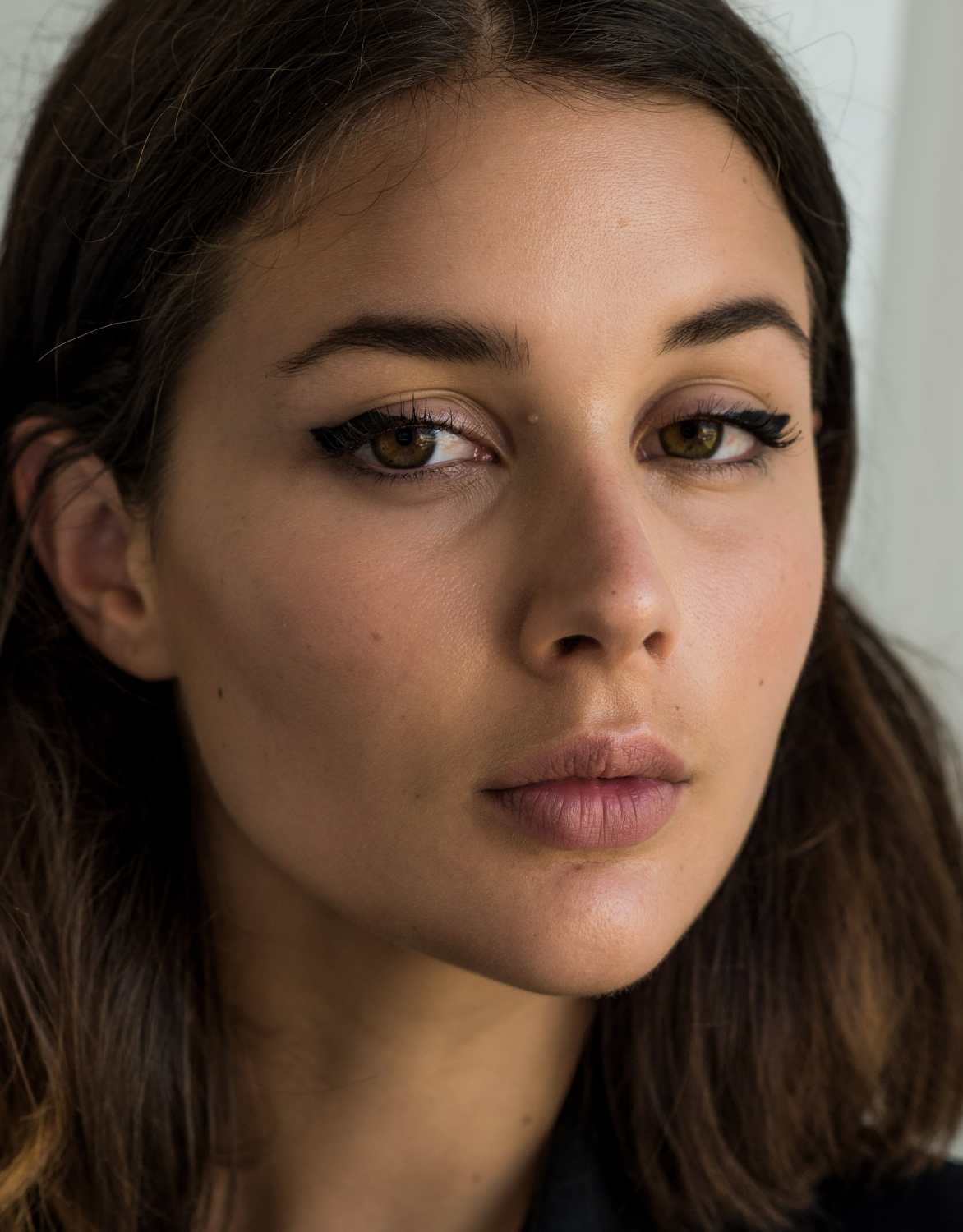 *Advertorial post in collaboration with Estee Lauder