We all want to acquire that perfect two piece black suit that makes us feel strong, yet sexy, with the ability for us to excude confidence in any occasion.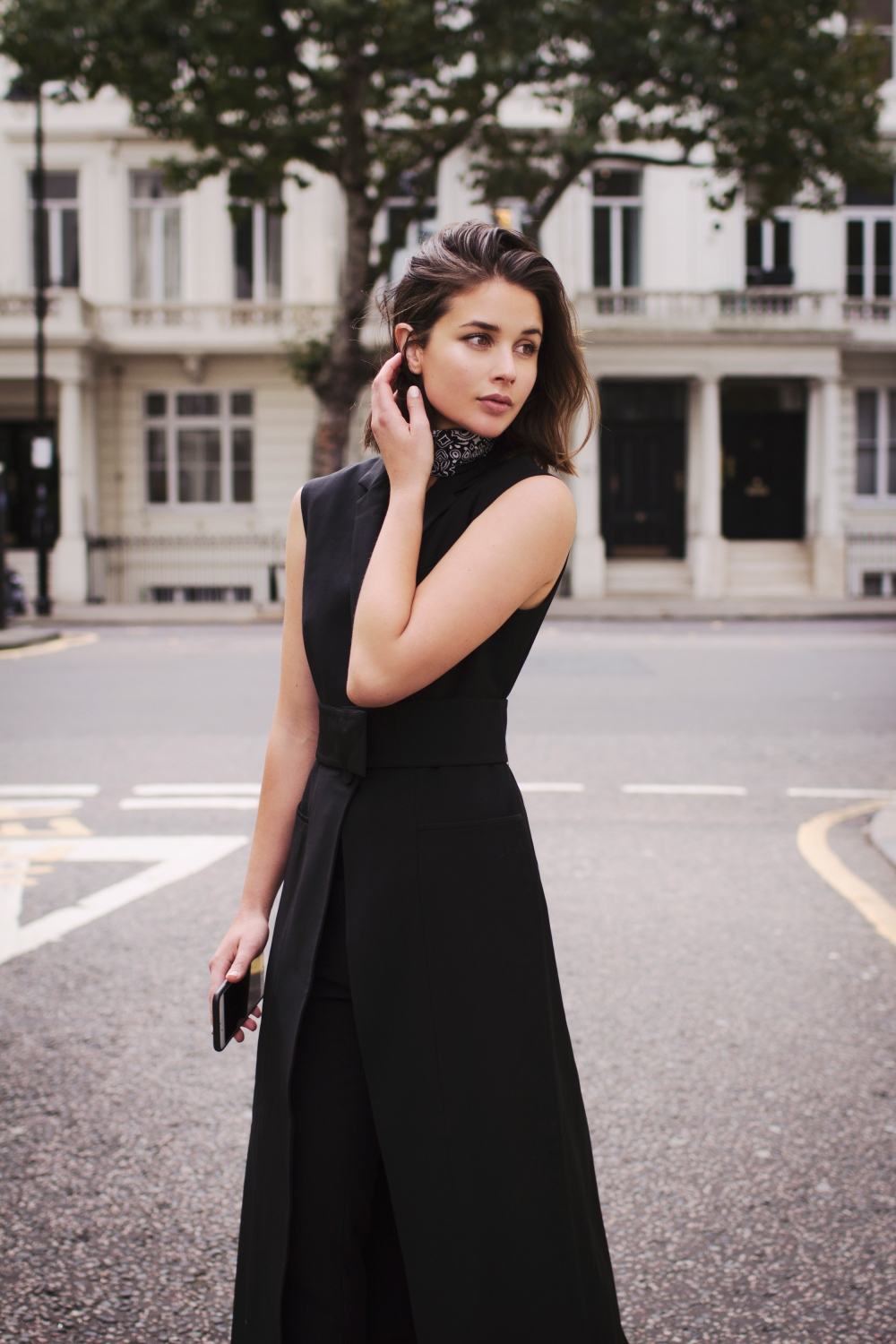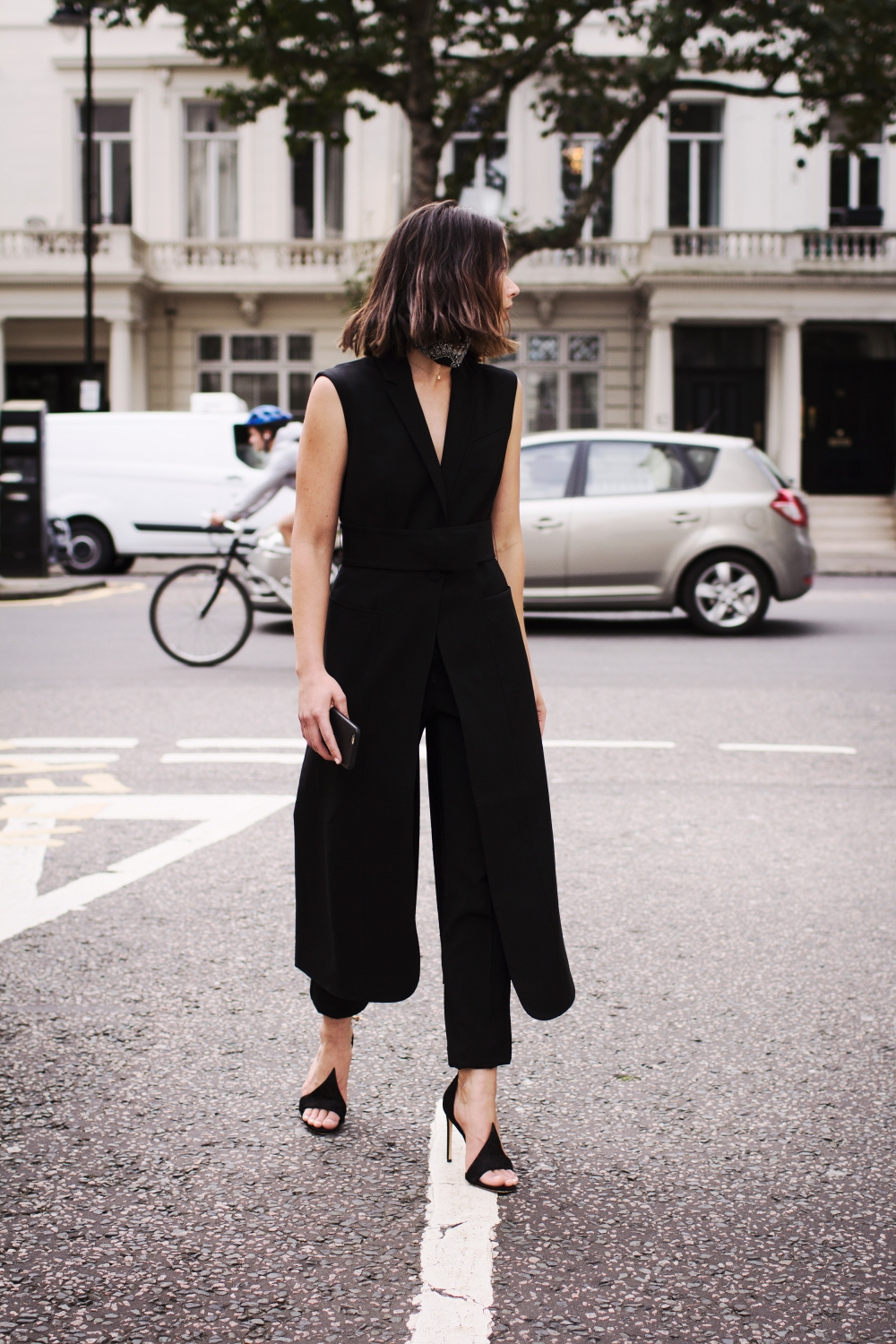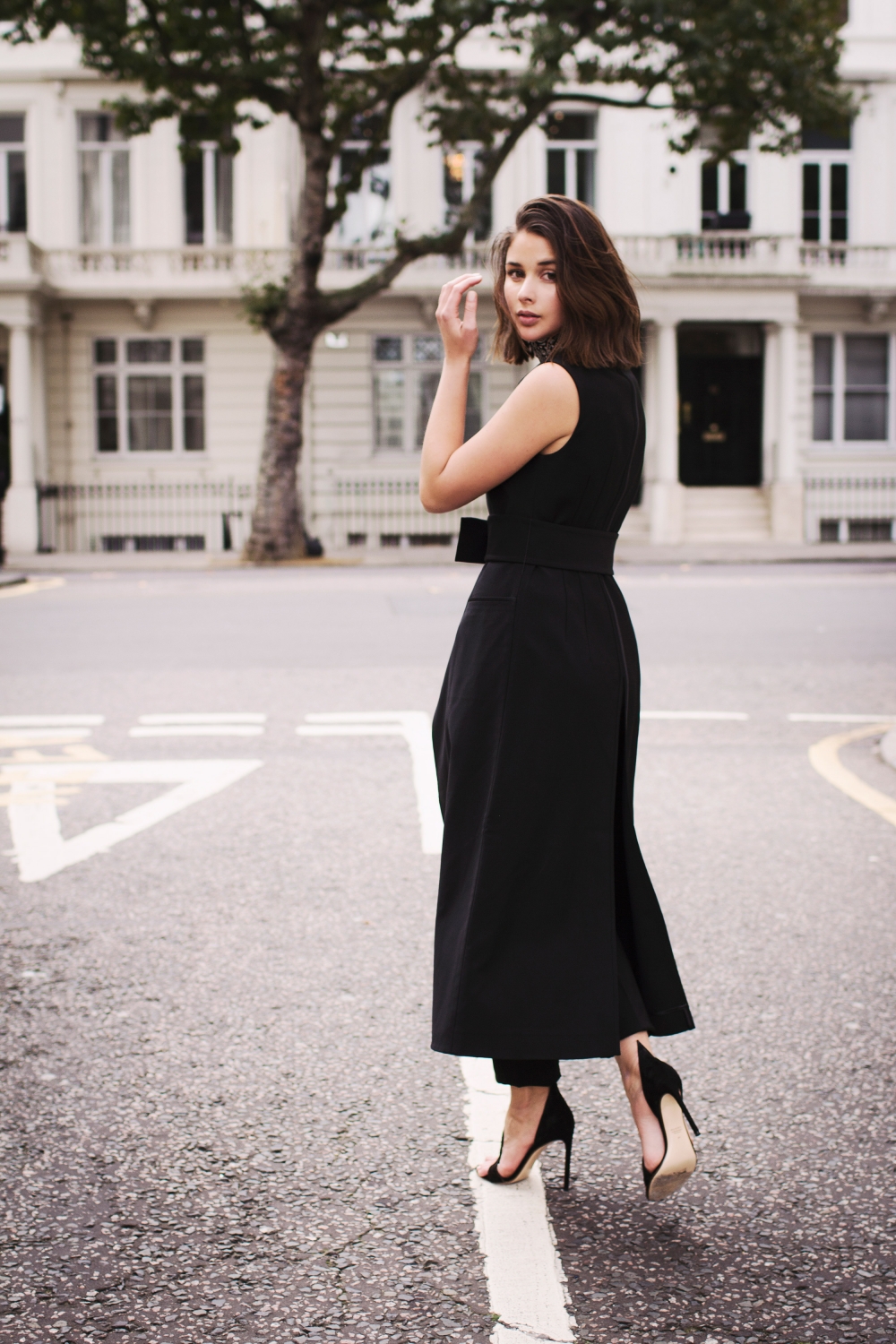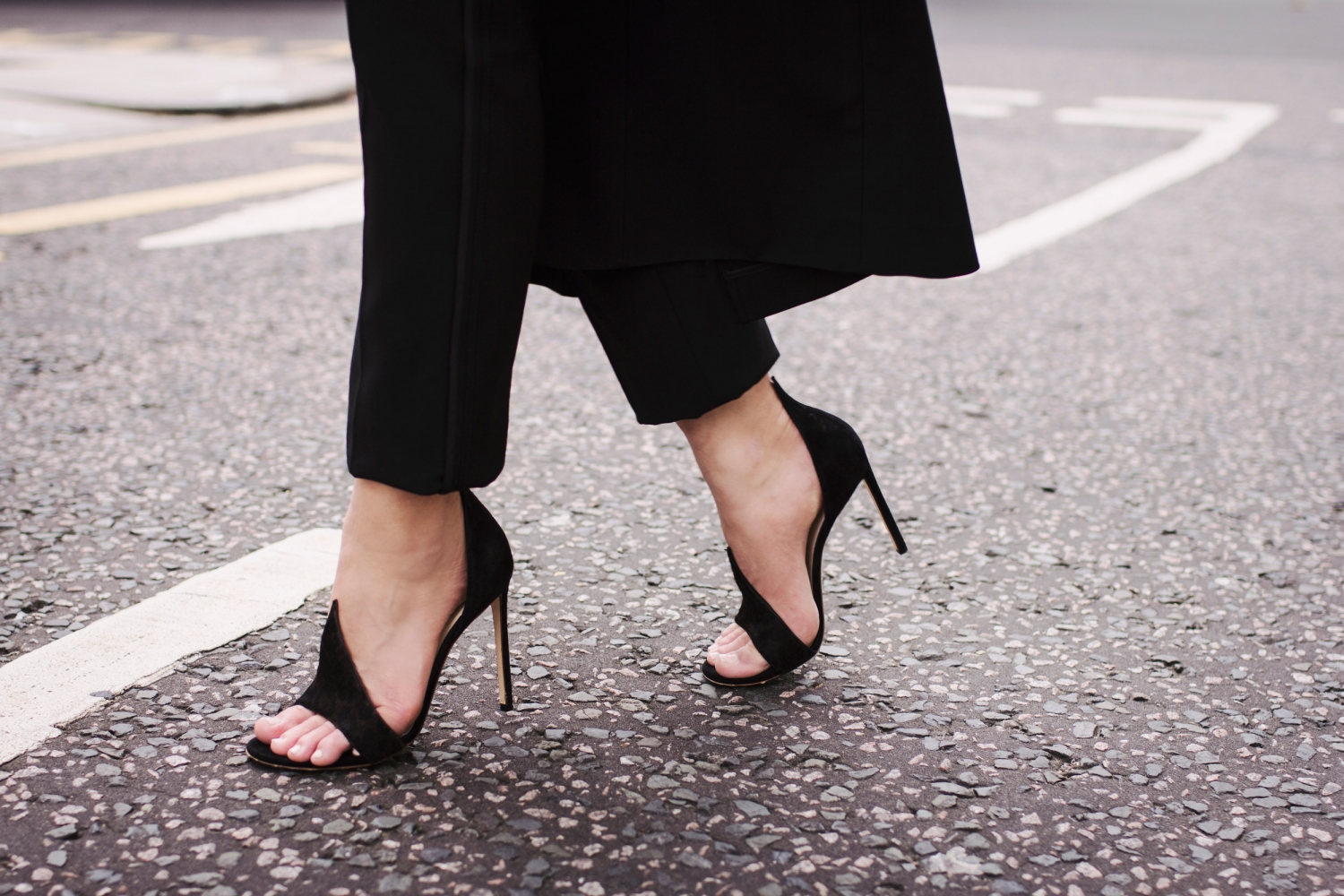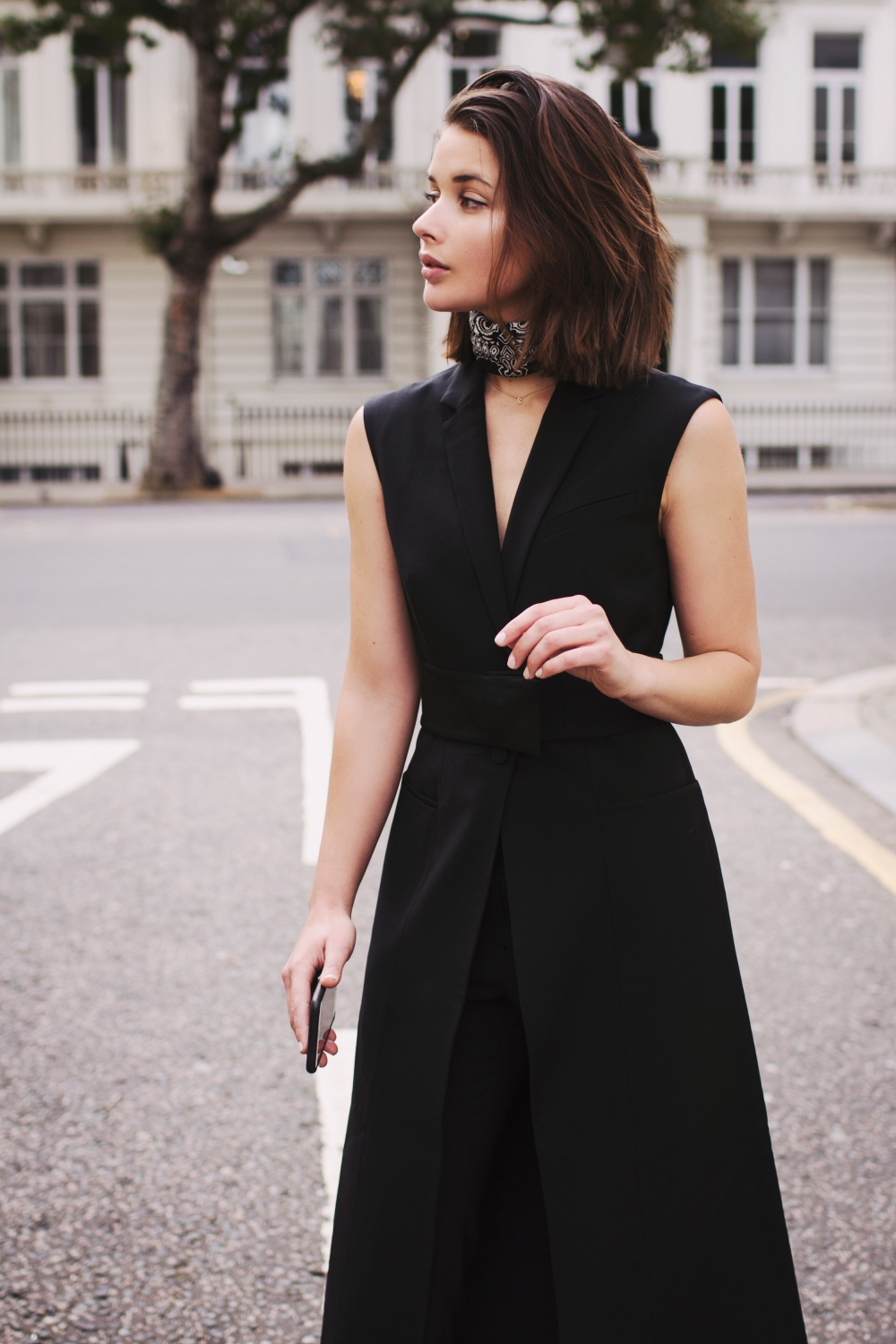 Wearing: Josh Goot sleeveless coat and slim trouser, Francesco Russo heels, ASOS neck scarf, Claire Aristides necklace
I'm a big fan of this tailored sleeveless variation by Josh Goot with it's long lined vest that also works as a top on its own, and with its optional belt creating shape around the waist. Creating flattering shapes and sharp clean lines is exactly what i'm looking for to make me feel my most confident.
Perhaps this is why I wore this look to the Burberry show in London. If there was ever a time to feel put together, this event was definitely one of them.
Photos by Anna Sandul