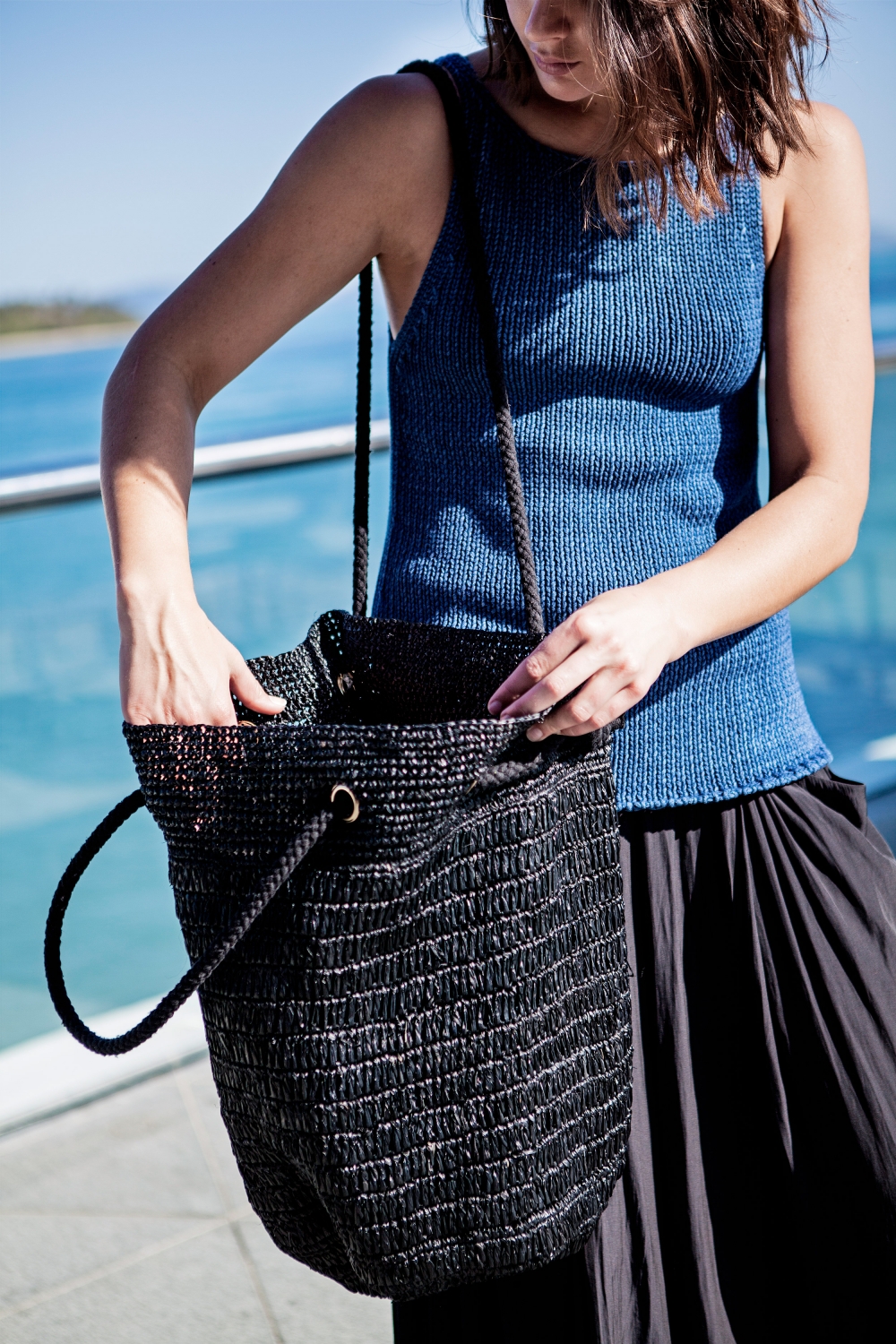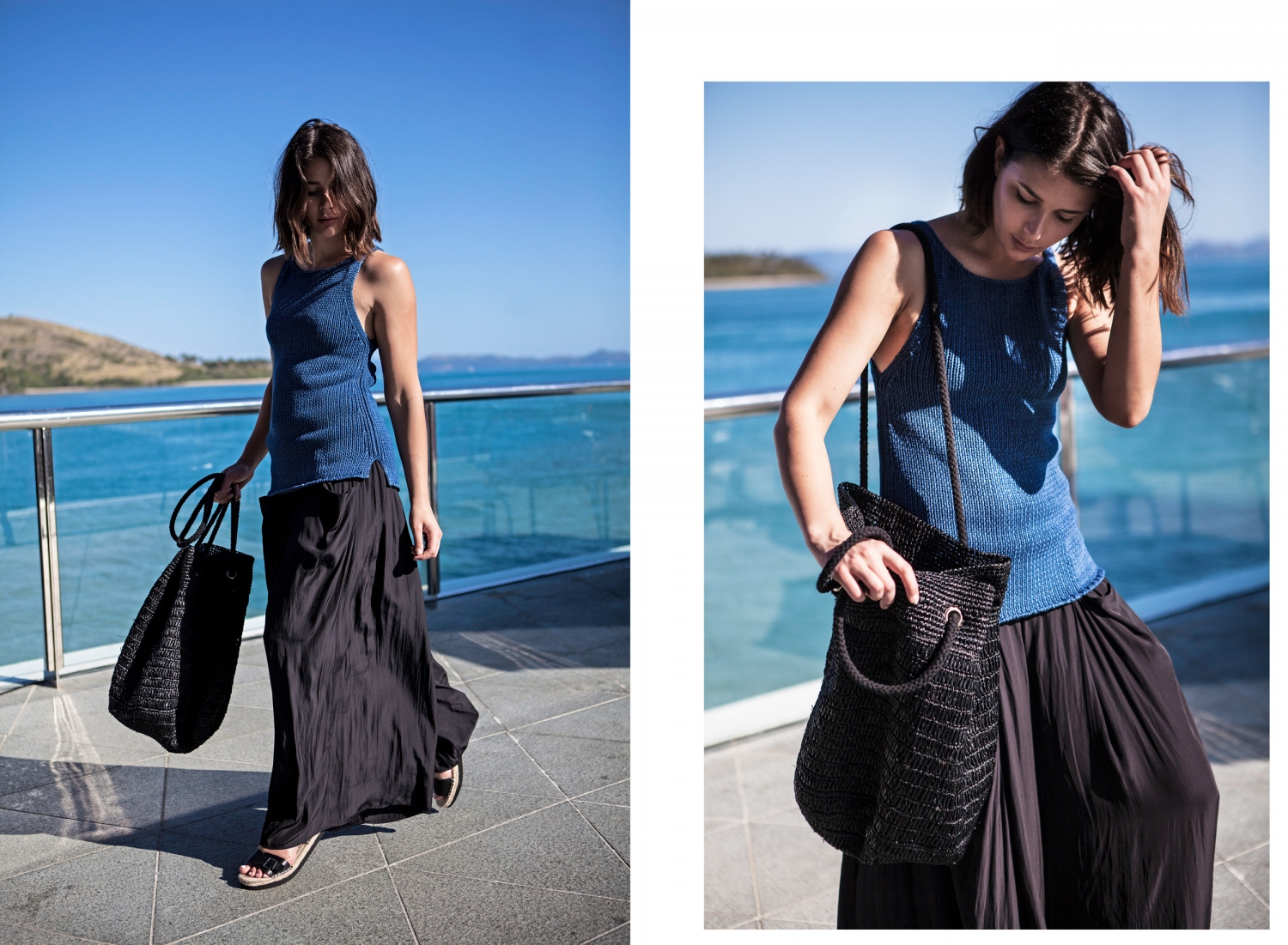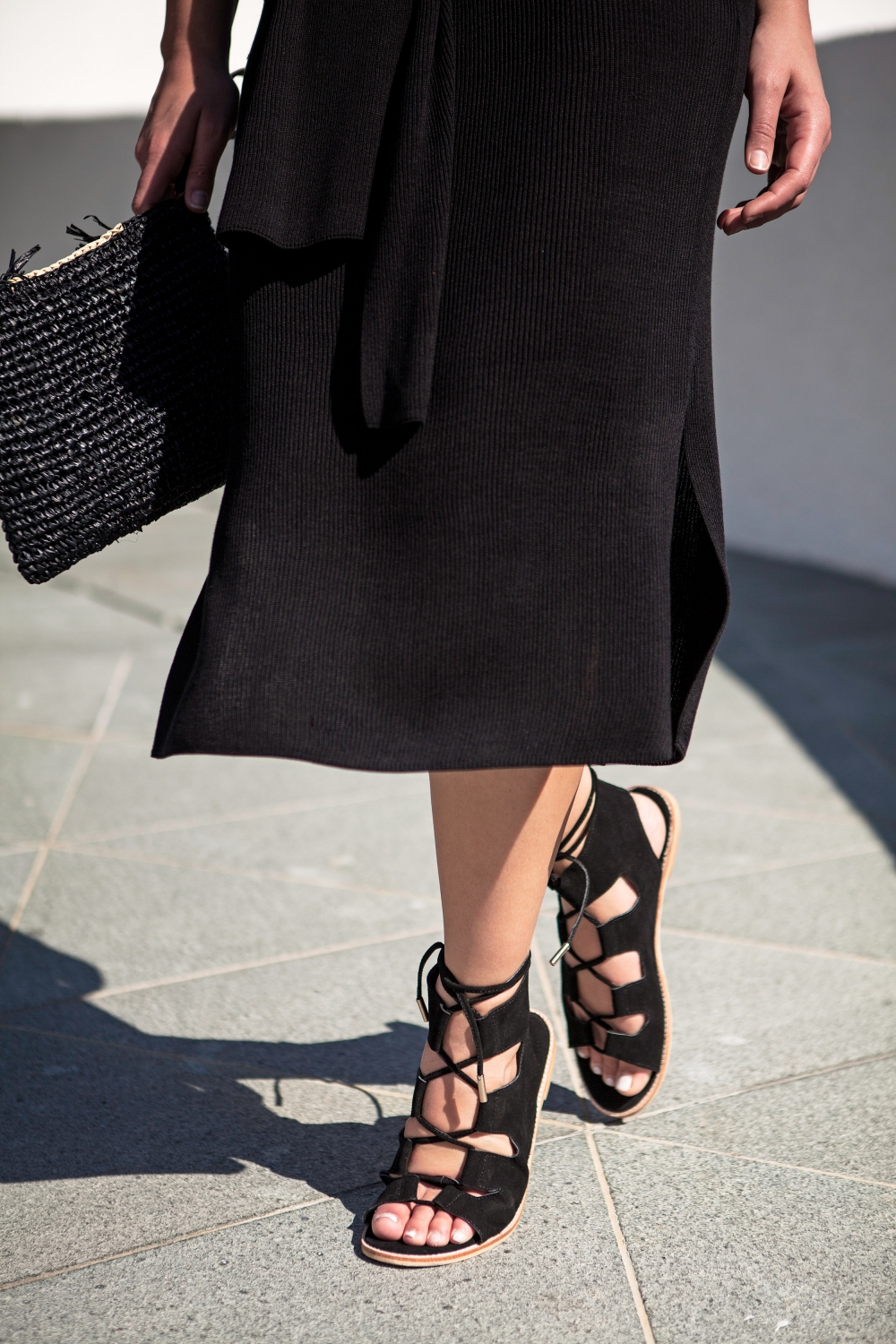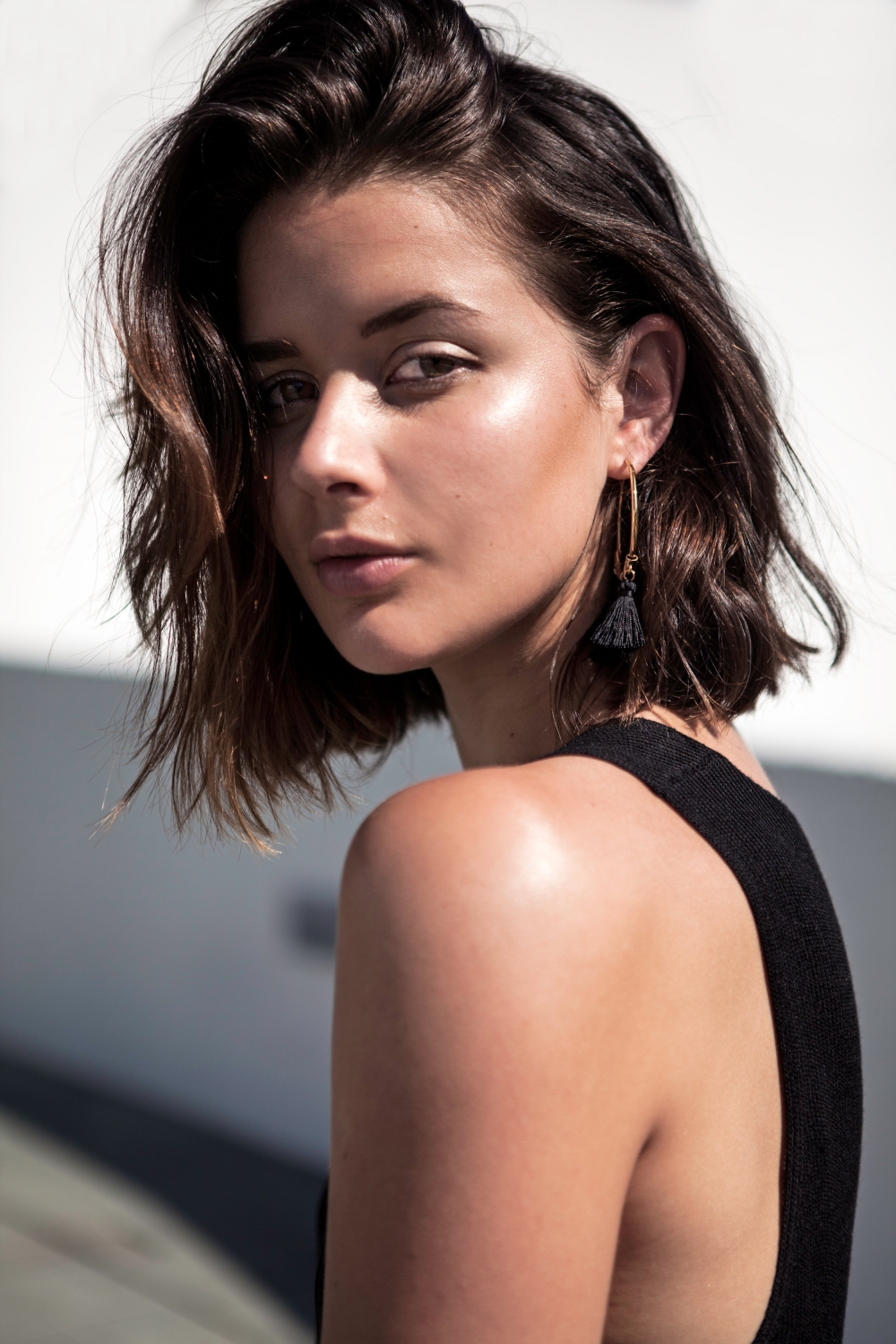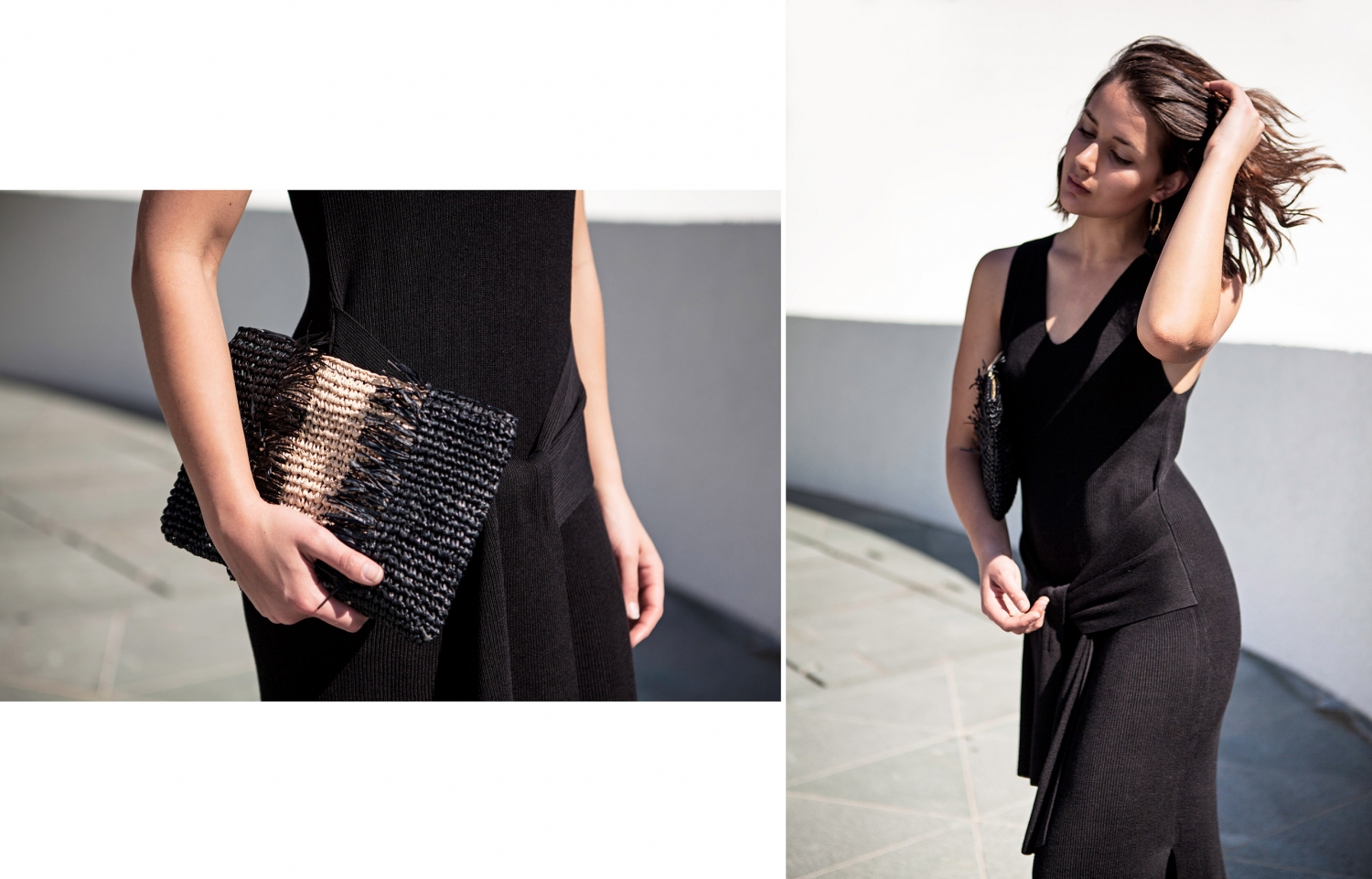 – Day Outfit –
Top, pants, shoes & bag from Country Road.

– Night Outfit –
Dress shoes, earrings & clutch from Country Road
There's nothing quite like packing for a holiday, but going through the motions of planning outfits can be a bit overwhelming. You don't want to be caught out with having nothing to wear, but you also don't want to over pack and have that awkward bulky suitcase to carry around.
Here's a list of my top packing essentials when headed to a warm holiday destination.
First, separate your outfit scenarios into day and night. You'll most likely be changing between the two as you'll either need a shower post coming back from the beach or post afternoon nap to wake yourself up. Yes, I'm all about the beach and afternoon naptime on holidays. Being on holidays is really exhausting.
By Day
• Pack a loose flowy pair of pants or skirt – it's all about being relaxed isn't it?
• A top that has a bit of structure so you can go to lunch at a nice restaurant but not feel overdressed when beach side.
• Flat sandals in either black or nude.
• Day bag big enough for camera, sunscreen, sunglasses, book … you get the idea
By Night
• A black dress is right for any occasion. The tie detail is one of my favourites and a trend that will see us through the next 6 months.
• Dressy sandals. No need for heels, they never feel right when on holidays.
• Simple casual clutch.
• Minimal jewellery. An earring or delicate necklace is all it takes. Your skin will be glowing from all that vitamin D so you wont need much.
Photos by Ana Suntay-Tanedo
*Advertorial post in collaboration with Country Road