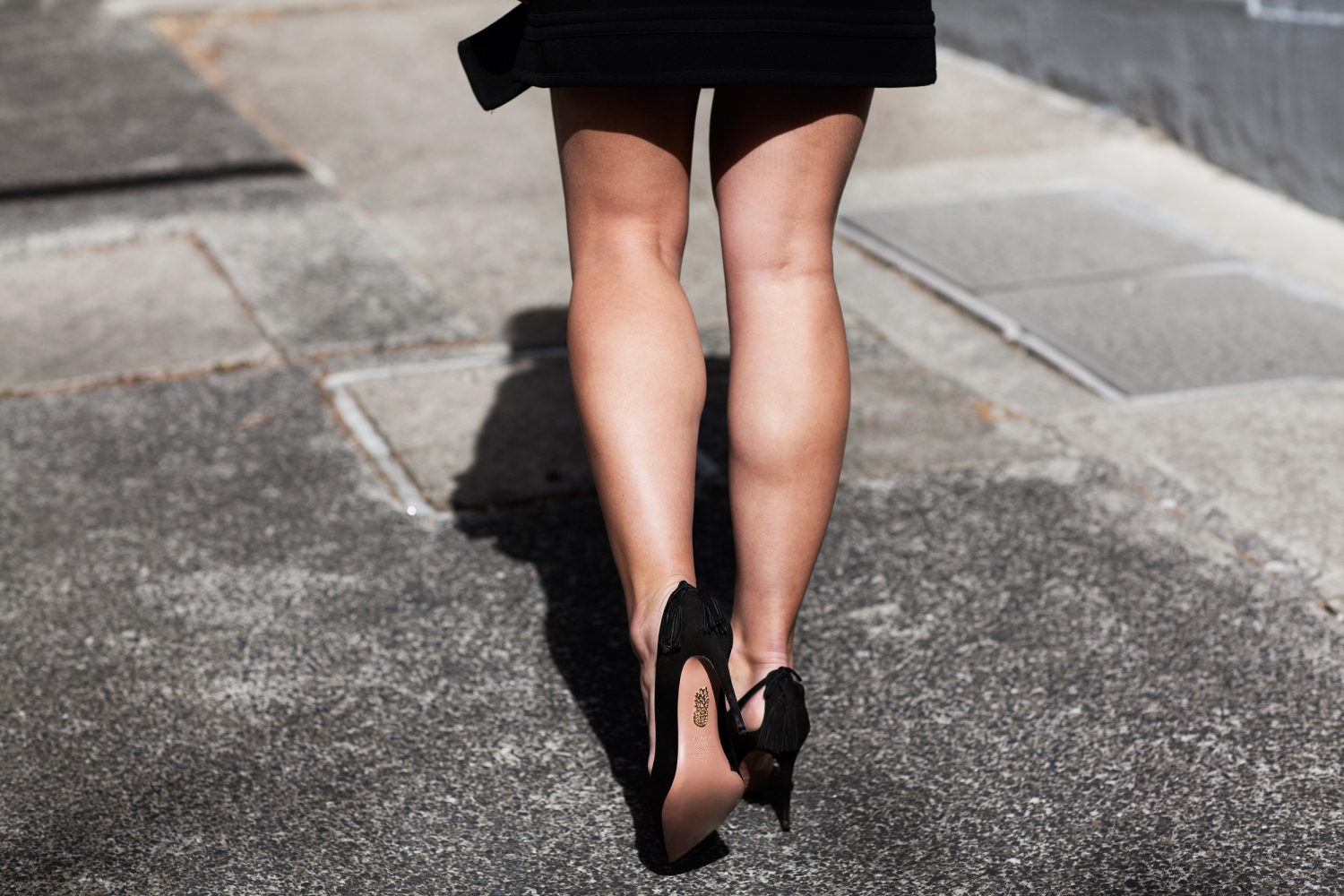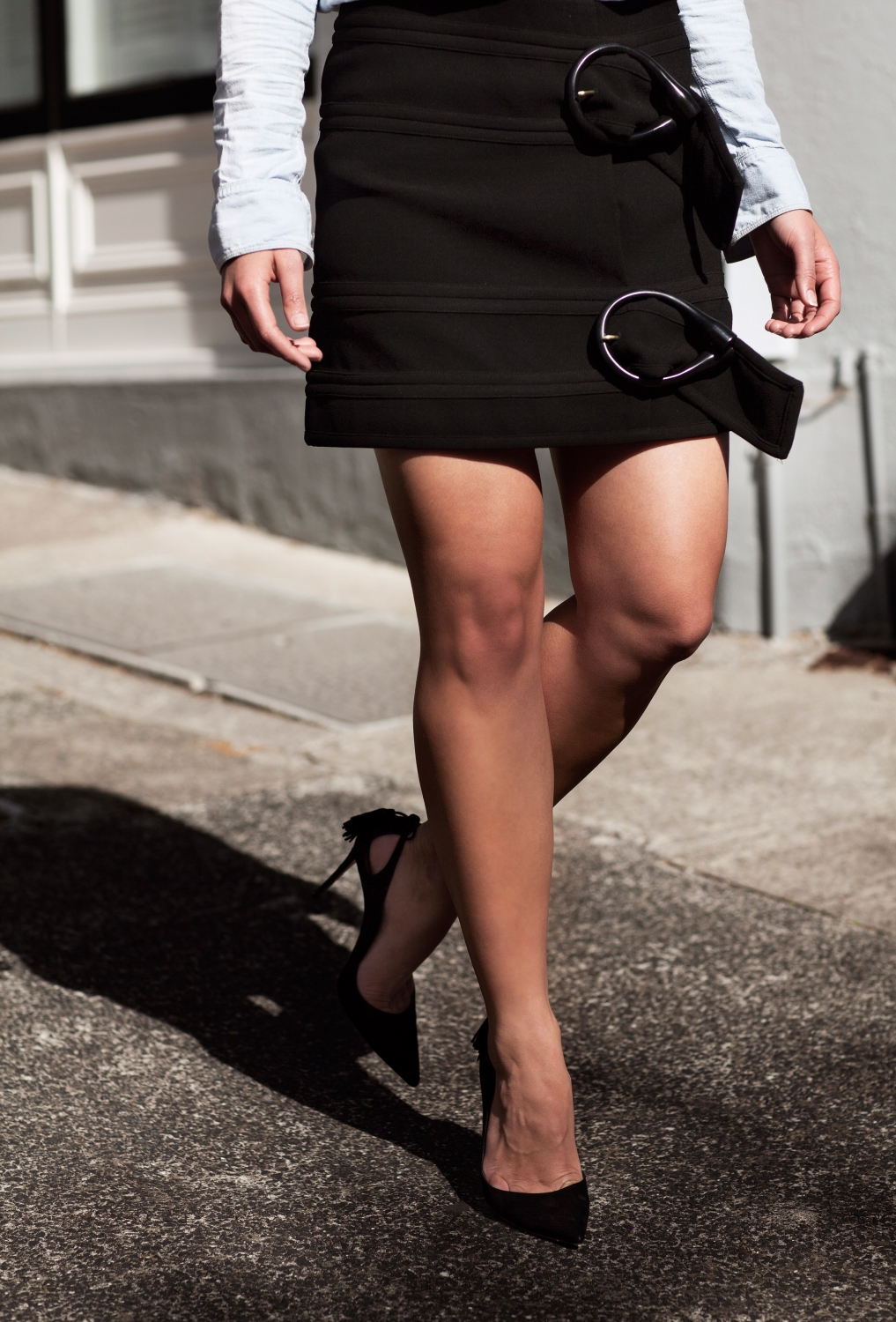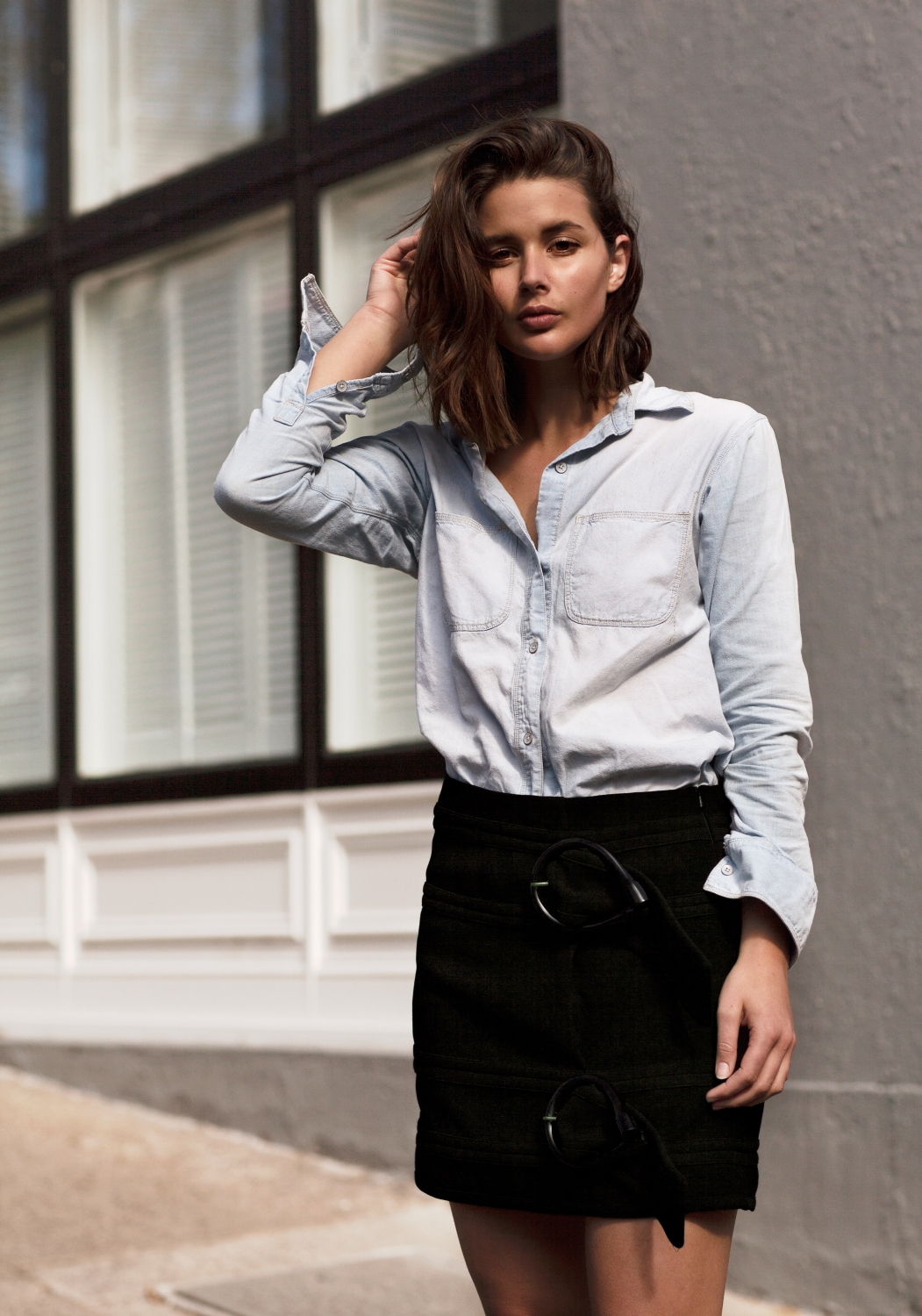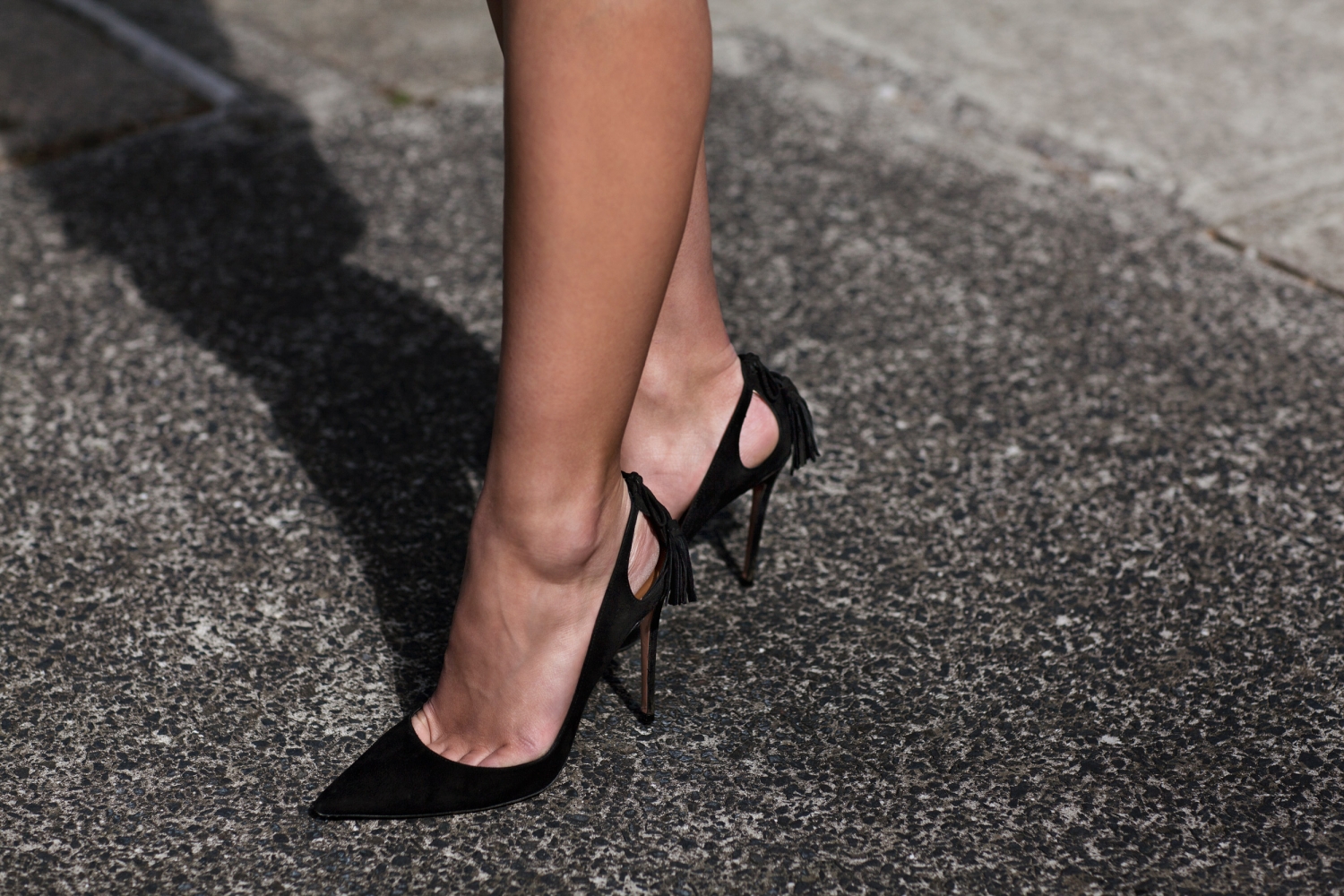 Madewell denim shirt, J.W. Anderson skirt, Aquazzura pumps
I realised that I haven't worn a mini skirt in such as long time. I had given into the fact that midi skirts were more me and I stuck to it, like glue.
I found that the longer I went with just wearing longer hemlines the more self conscious I felt about wearing shorter ones. I actually don't have long legs, instead they're of the average length and border on more the athletic side. I've done the google search on 'how to reduce your calf size' (I know i'm not the only one) and sadly its just one of those things that I need to learn to love. You can't change your genetics, but you can change what you perceive is beautiful.
So i'm giving the mini skirt another crack, and here are my revelations.
1. They actually make your legs look longer. Especially if you choose a high waist style and pair them with a pump. Hello leg extension!
2. Without being too controversial I'm going to put it out there that mini skirts have an age appropriate deadline. So perhaps I should be making the most of them before my knees drop down to my ankles.
3. A mini skirt is the perfect summer day or night piece. It can be dressed up or down and can be made sexy or more conservative. A true wardrobe chameleon.
– Shop The Look –
Denim Shirt
Saint Laurent, Tom Ford, MiH Jeans, Kenzo, ASOS, ASOS, ASOS
Black Mini Skirt
Versus, Stella McCartney, Maison Margiela, Balenciaga, Dion Lee, ASOS, Topshop
Photos by Ana Suntay-Tanedo