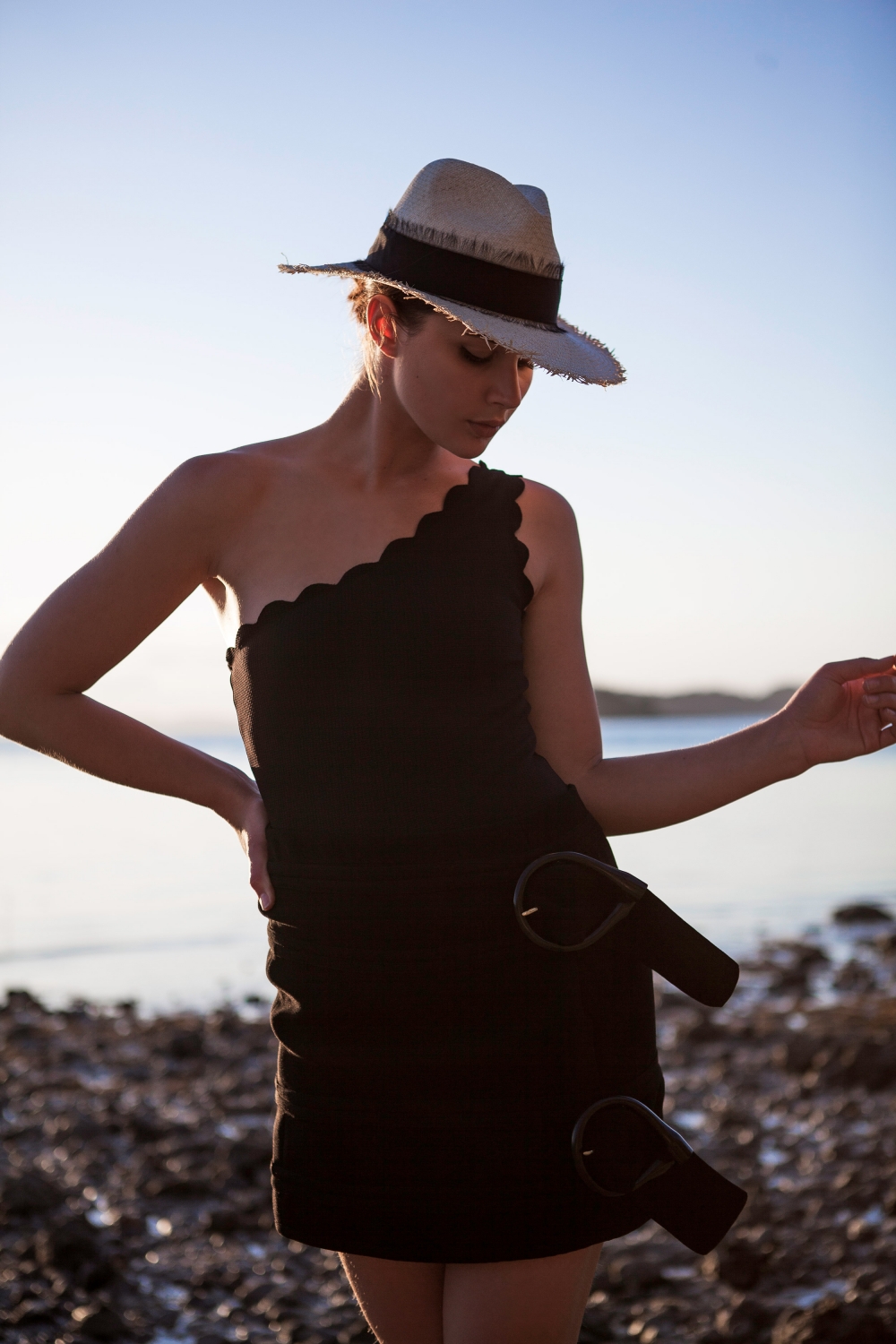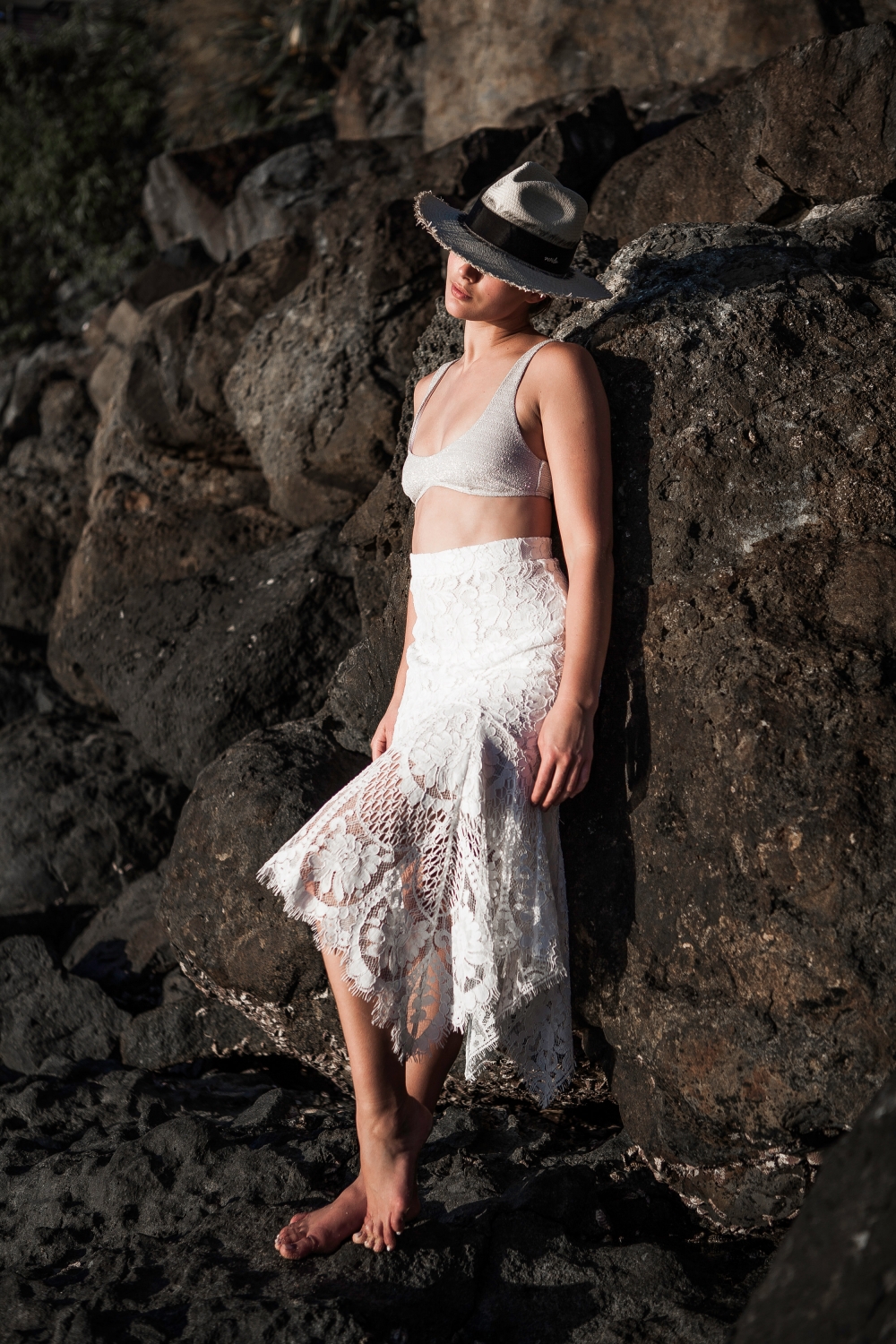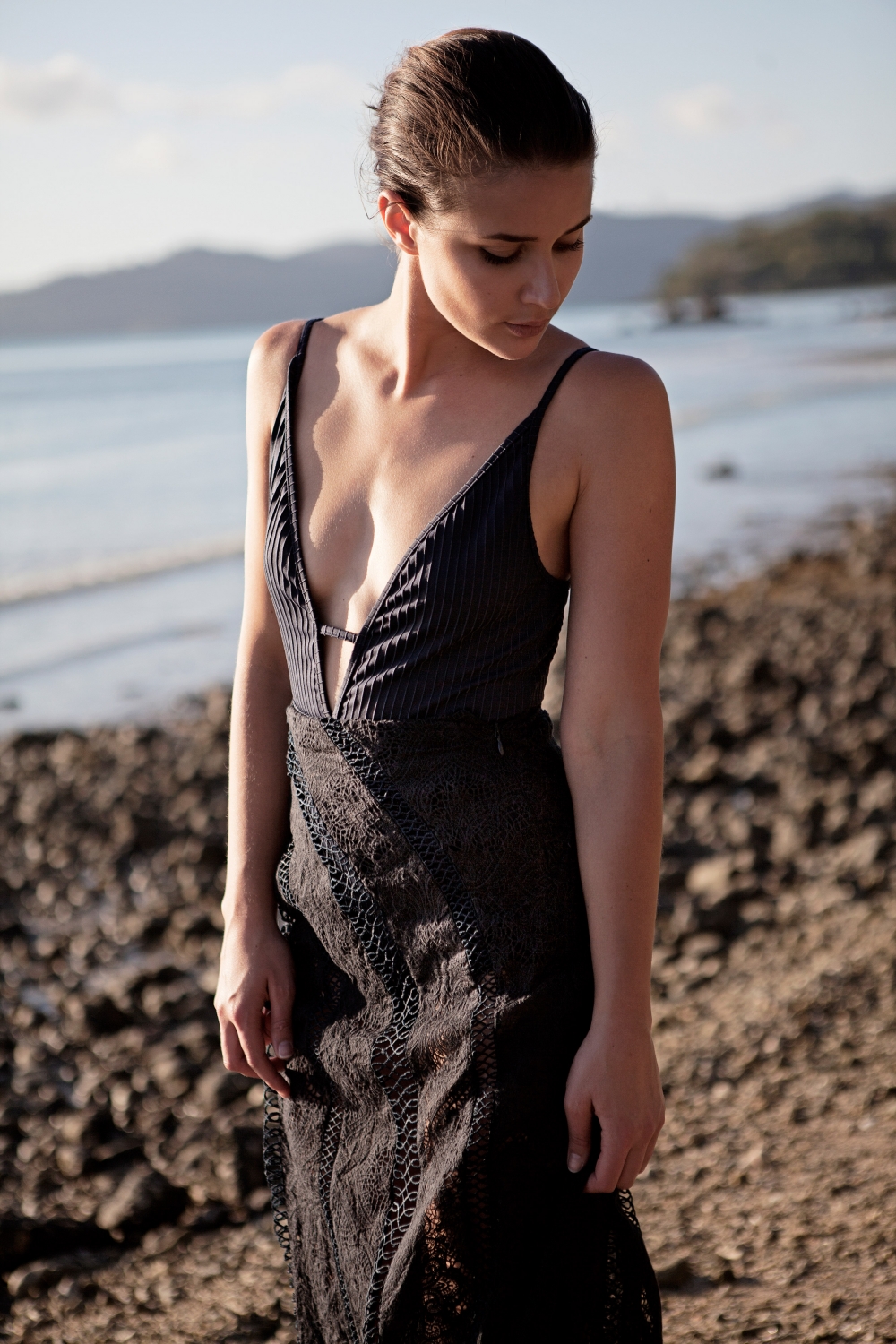 Look 1: Dior 'So Real' sunglasses, Zimmermann bikini, Frame denim jacket
Look 2: Zimmermann one piece,Zimmermann maxi skirt
Look 3: Zimmermann bikini, Lover Skirt, Nerida Winter hat
Look 4: Marysia one piece, J.W. Anderson skirt , Nerida Winter hat
I tend to leave my packing to the last minute and on my recent trip to Hamilton Island I only had an hour or so to pack before running off to the airport. Luckily, when you're heading to just one destination of the warmer variety there are the go-to essentials that solve all your dressing requirements.
Bikini
Lets start with the obvious. NEVER forget to pack your swimmers. Even if you're not sure if you'll go swimming, always pack them. They can act as the perfect layering garment at the very least. Packing a bikini and/or one piece that could also play a role as an extra top option is a great way to make the most out of your suitcase wardrobe.
This Zimmermann black ladder bikini walks the line between functional and fashionable, the perfect hybrid.
Skirts
Look, I will always pack a pair of denim shorts, but the variety of mid length skirts take up much more space in my luggage. Perfect for day and night and always look great with some summer sandals.
Hat
The smartest and chicest investment you will make. A beautifully made straw hat should be a wardrobe essential. It can elevate any summer outfit and is a sun-safe hero.
Sunglasses
Take with you those classic sunglasses that work with everything, rather than something too trendy. For me this will always be a black pair. Surprise.
Denim
Work denim into your summer wardrobe with a light jacket for breezy summer nights, or wrapped around your waist during the day. And those denim shorts of course!
The Tee
Bring along a selection of tee's in black, white and grey to mix back with your skirts and shorts.
Sandals
Pick one pair that you love and wear them with everything. Sandals are one of those pieces that you can wear and wear and wear, knowing that next year there will be another amazing array to choose from. I recommend finding a pair that you love, are good quality and are versatile, that way you can invest knowing you will live in them during summer.
Photos by Ana Suntay-Tanedo taken on my recent trip to Hamilton Island.