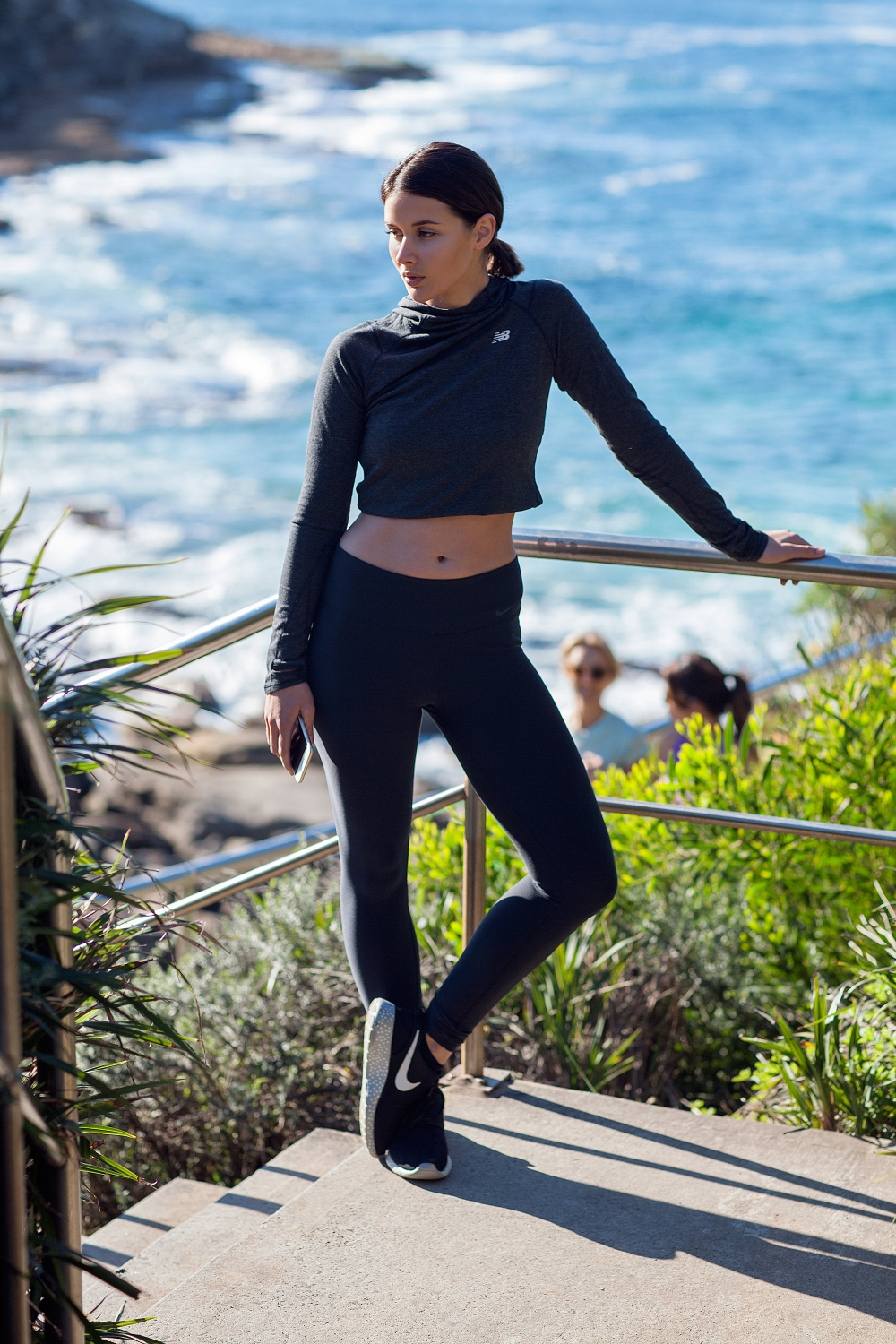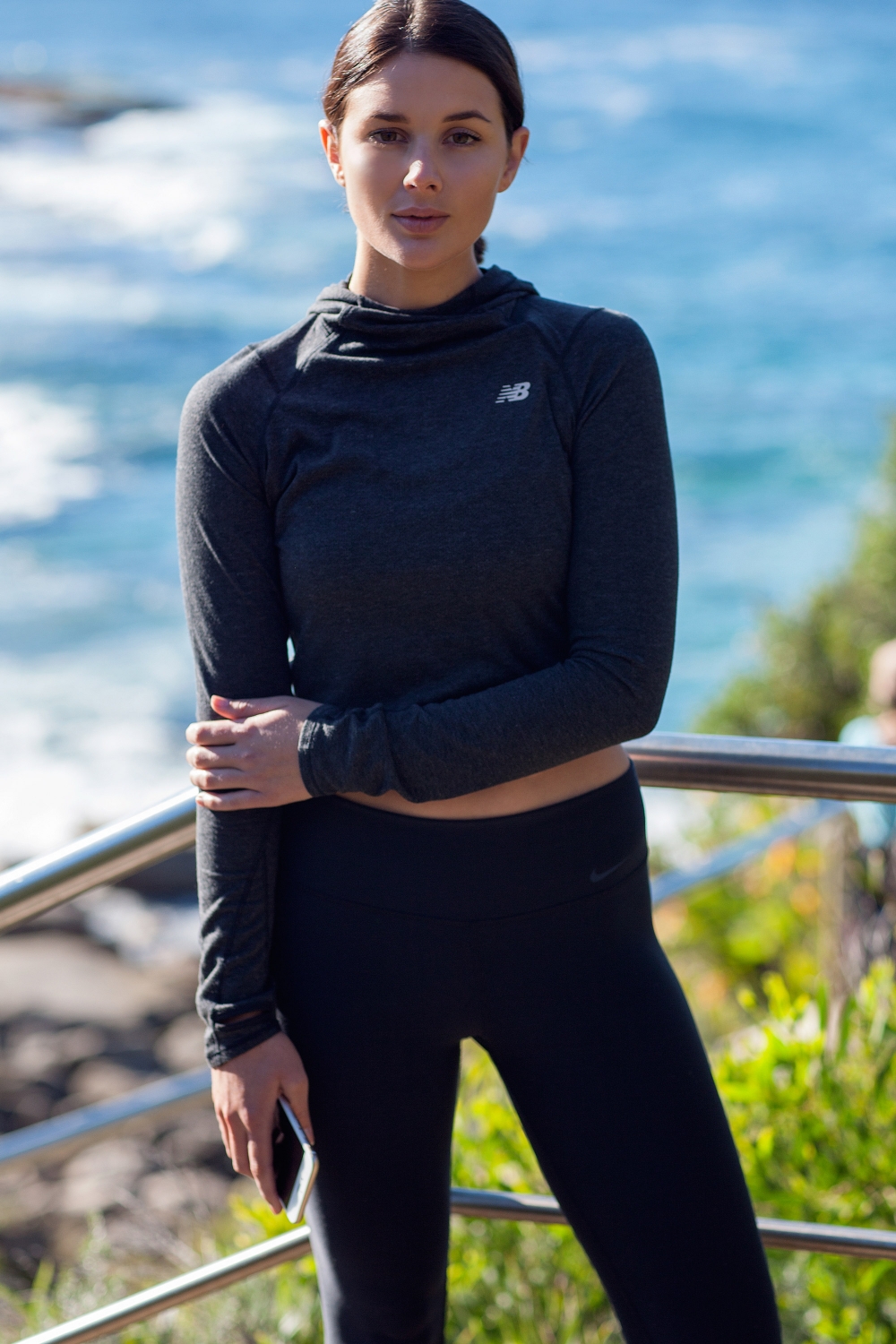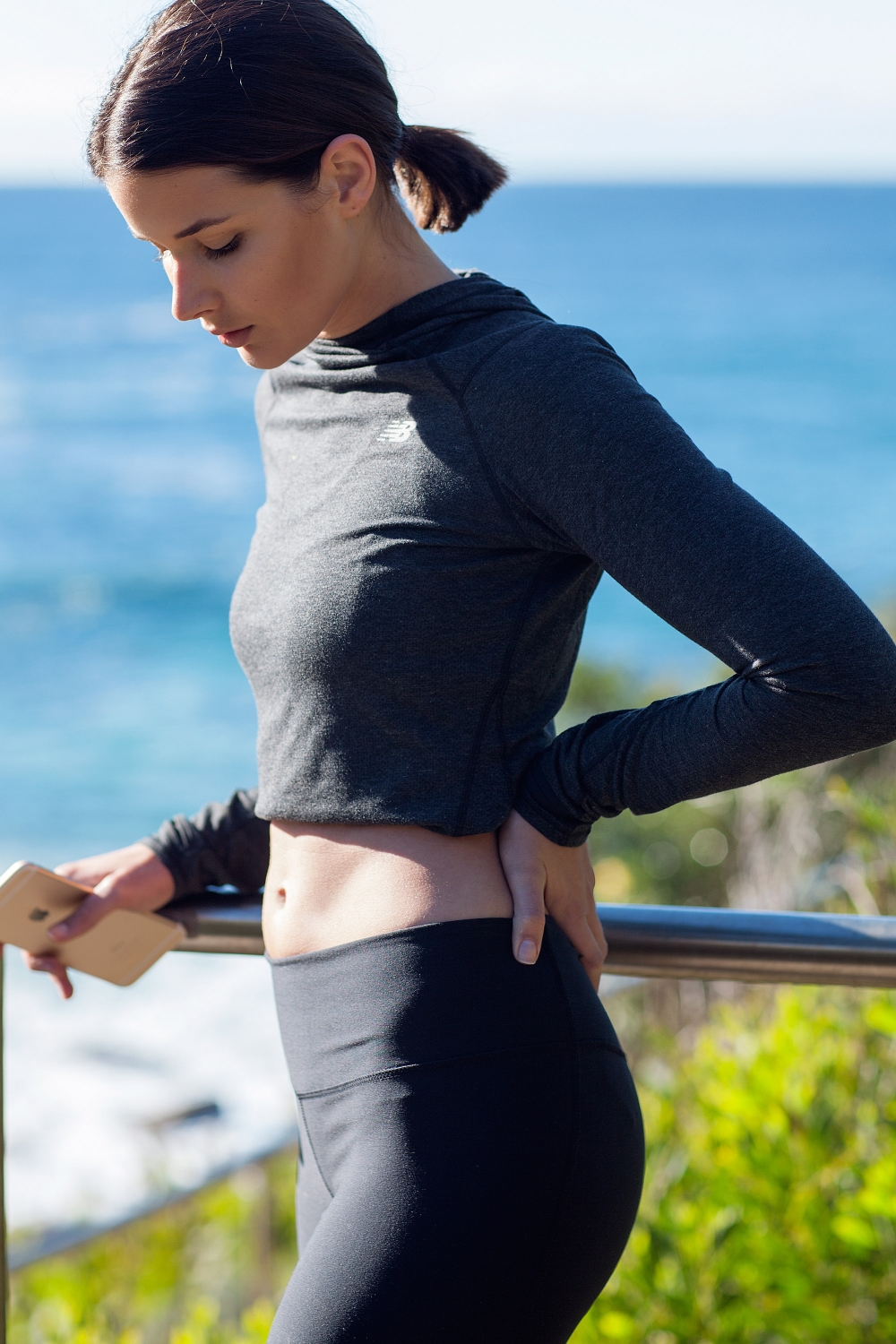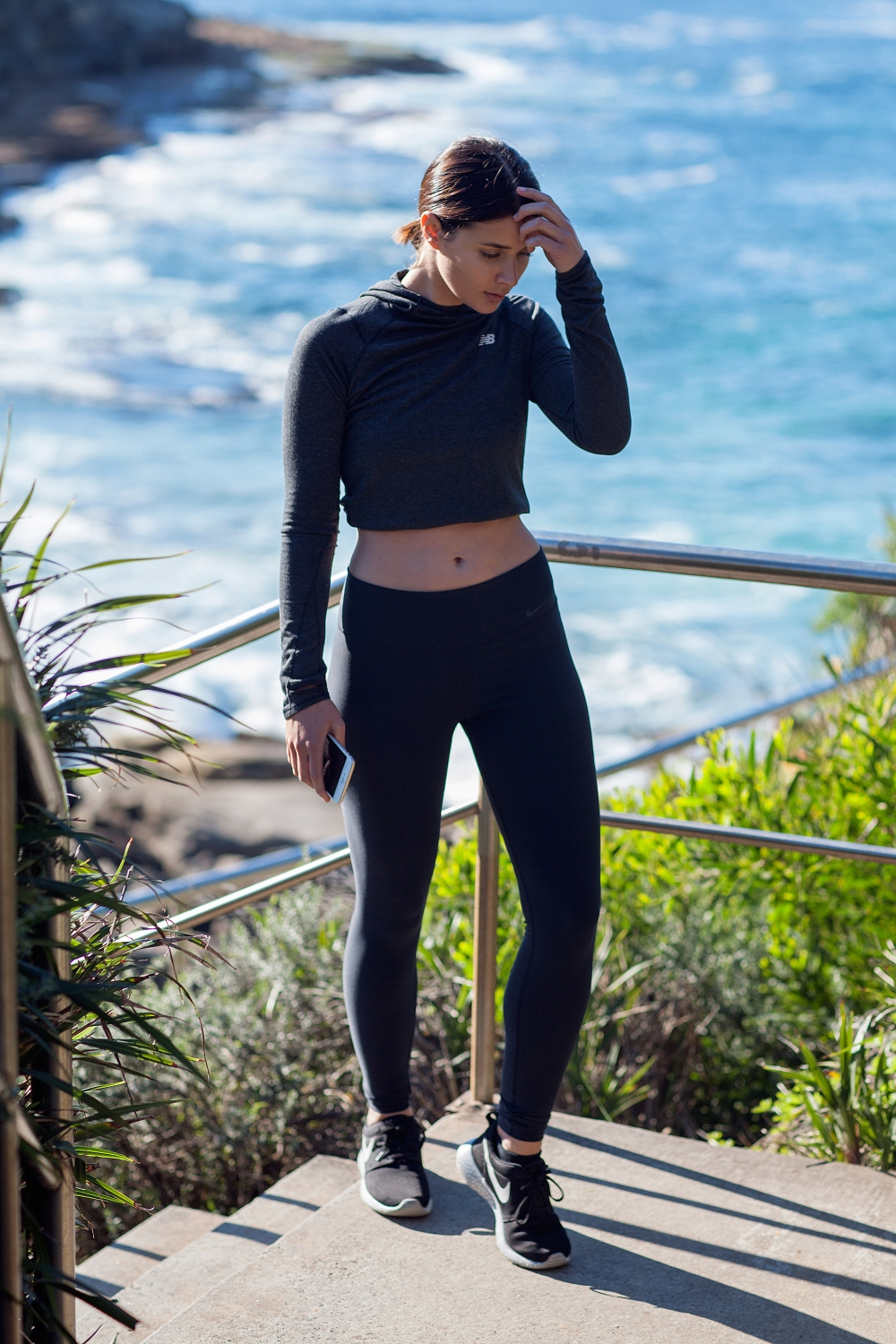 New Balance top, Nike leggings, Nike runners
I've realised that I tend to work out more in winter, I think its because its a great way to keep the body warm (I HATE the cold) and I feel like I have a head start on being bikini ready come spring. Also working out in a warm heated room is kind of nice!
I'm also more fond of leggings than running shorts, and finding cool long sleeved tops and jackets to keep me warm while i'm out walking is fun. This New Balance grey top has been a lifesaver. I cropped it by tucking it into my crop top here as it was such a warm day along the Bondi to Bronte walk, but usually its kept down, and I might even throw on another jacket over the top that I can tie around my waist if I get too hot.
Photos by Nicole Cooper