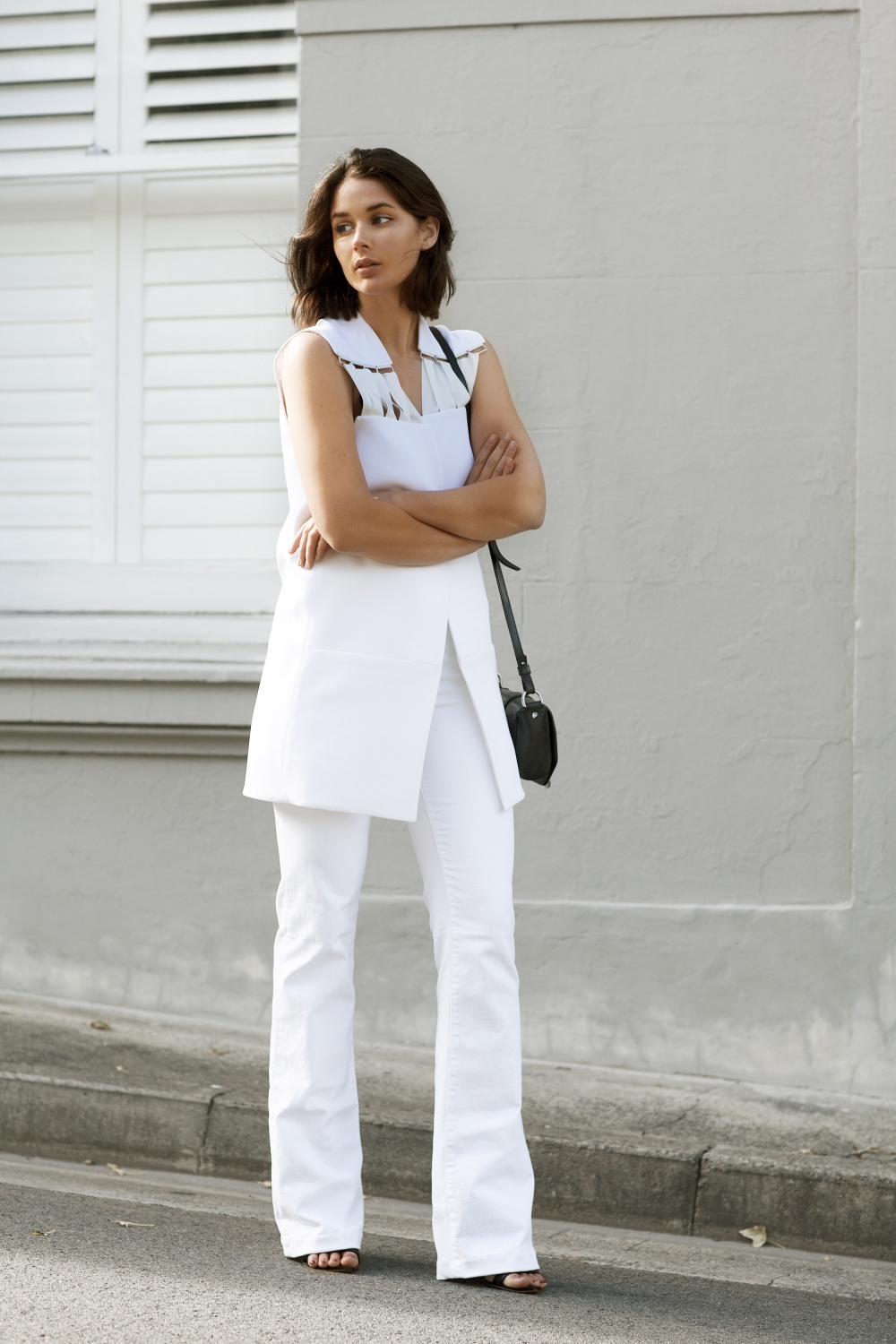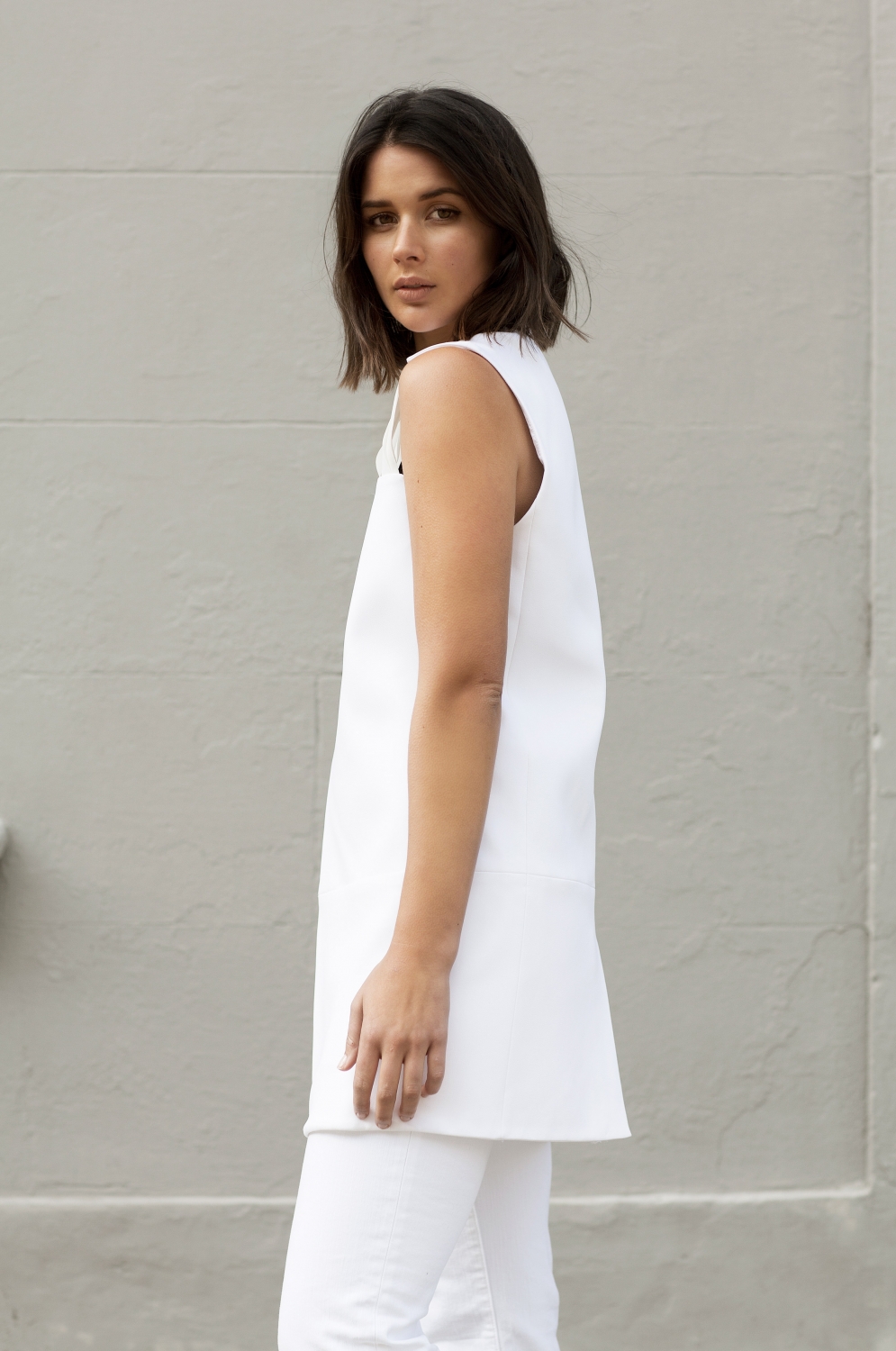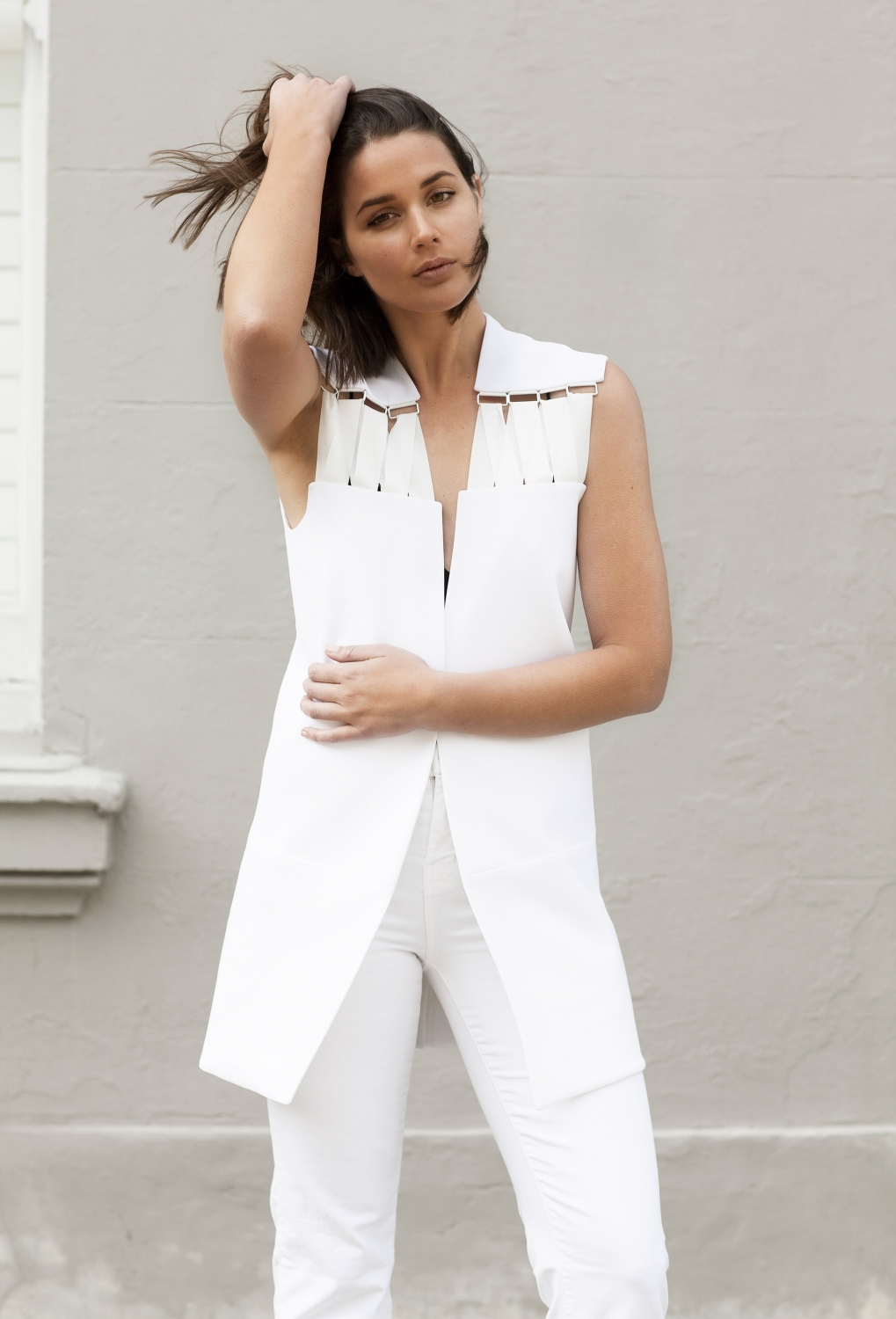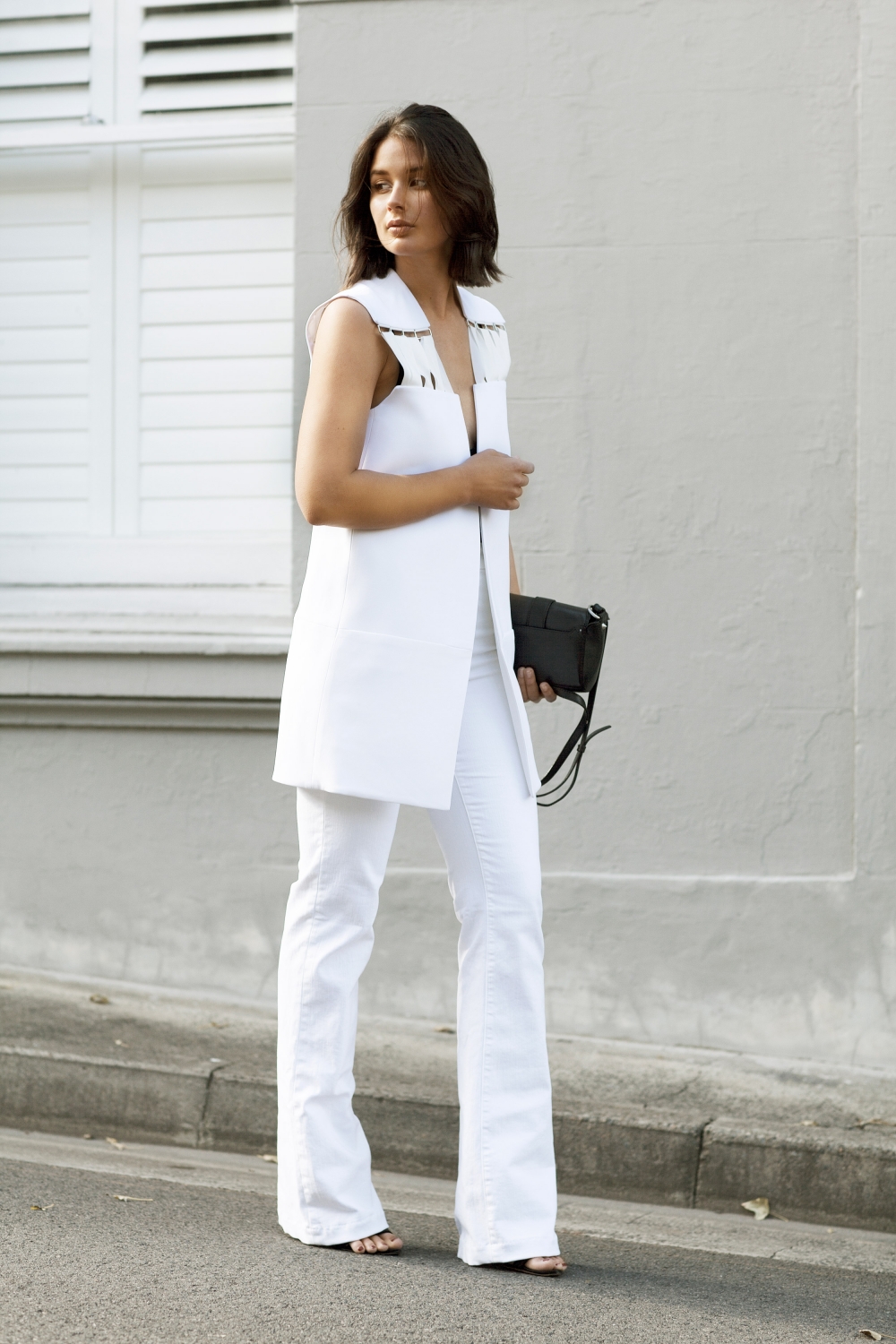 Muller white vest, J brand white flares, Givenchy bag
A crisp white vest and flare combo could scare off even the bravest fashion enthusiast, however the result definitely outweighs the constant stress of stains. Oh the stress.
When wearing white, which sadly doesn't have black's natural slimming effect, its all about knowing which shapes work for you and also balancing that out with showing a little skin. White and a glow to the skin are a match made in heaven, so if you can show a little leg or arm its going to work in your favour to break up the white.
I love working with this silhouette. A long vest or top over a mid rise flared pant is wonderfully flattering on the body. Legs look longer and slimmer and hips and butt are hidden away. It's a tried and tested formula for me that always makes me feel great. When it comes down to it, thats what we're striving for. Its not just discovering colour palettes that you can rely on, but finding go-to silhouettes that work for your figure is going to drastically assist with how quickly you can put a look together, and ultimately how it makes you feel.
Its all about knowing what your strengths are and what areas you may want to cover or distract from. Don't go too hard on yourself, but once you know what they are and find solutions for them, your style game will instantly be elevated to the next level.
– Get The Look –
White Vest
Lanvin, Helmut Lang, ASOS, Zalora, Topshop Premium,
White Flares
Frame Jeans, J Brand, ASOS, Topshop MiH Jeans
Photos by Ana Suntay-Tanedo