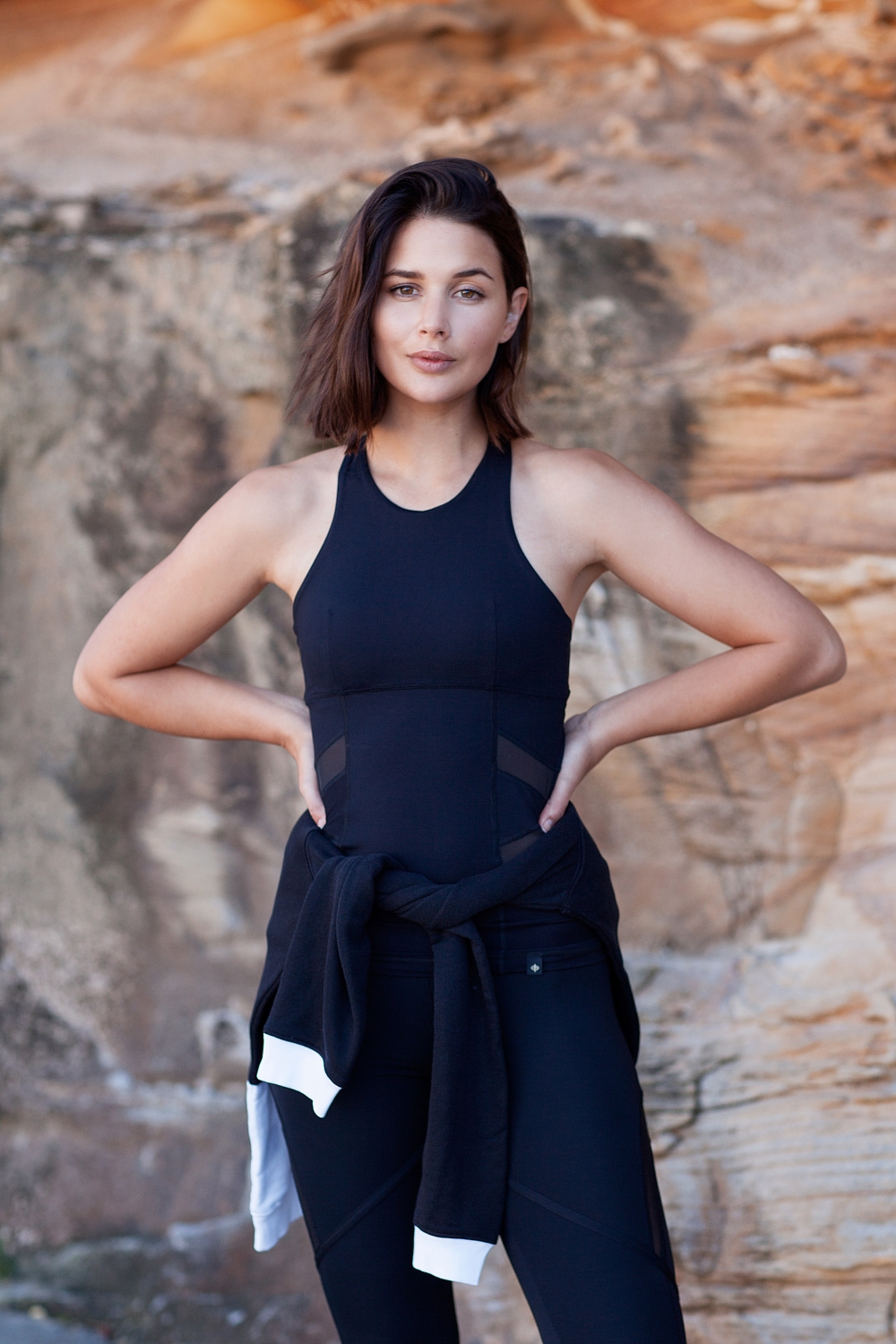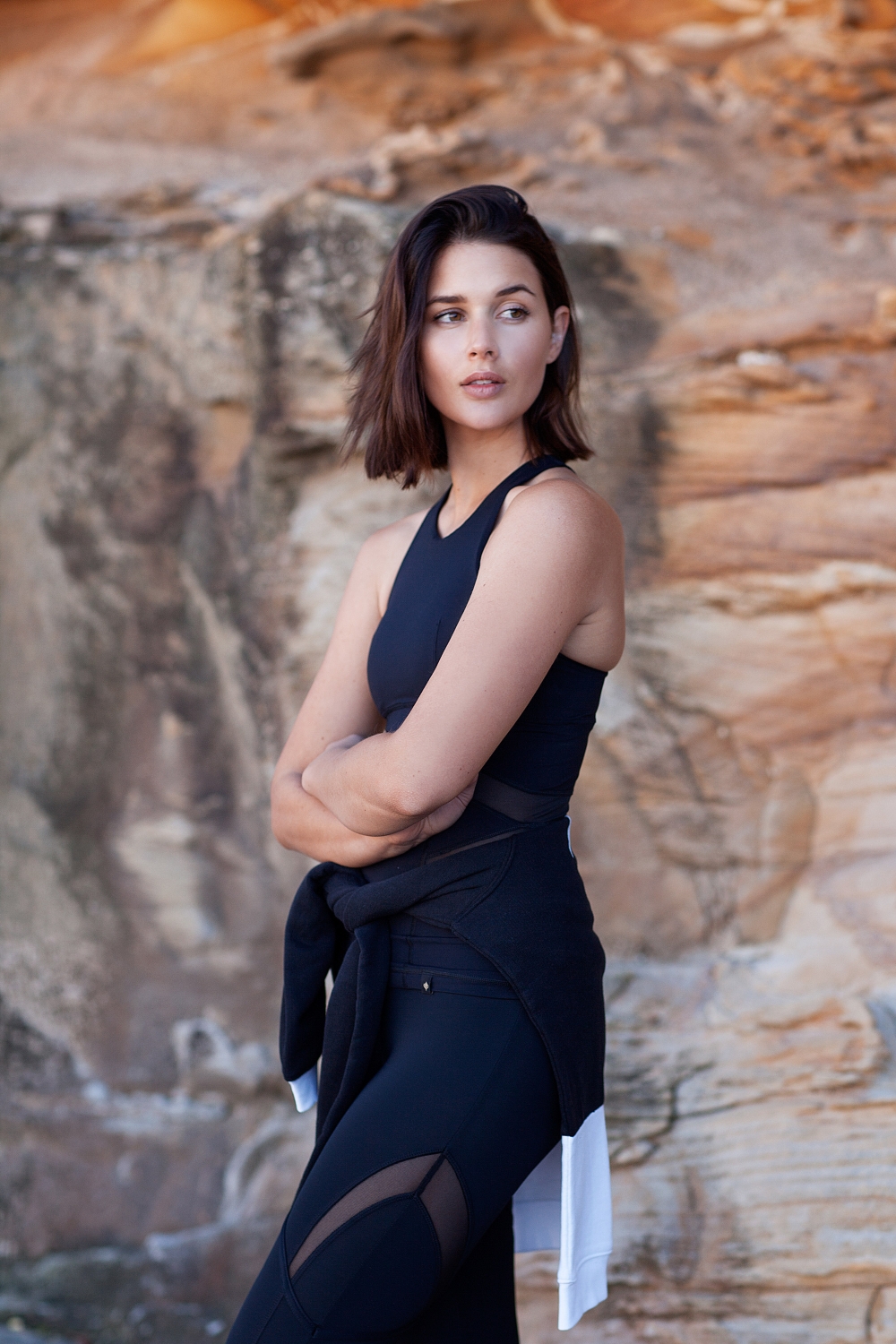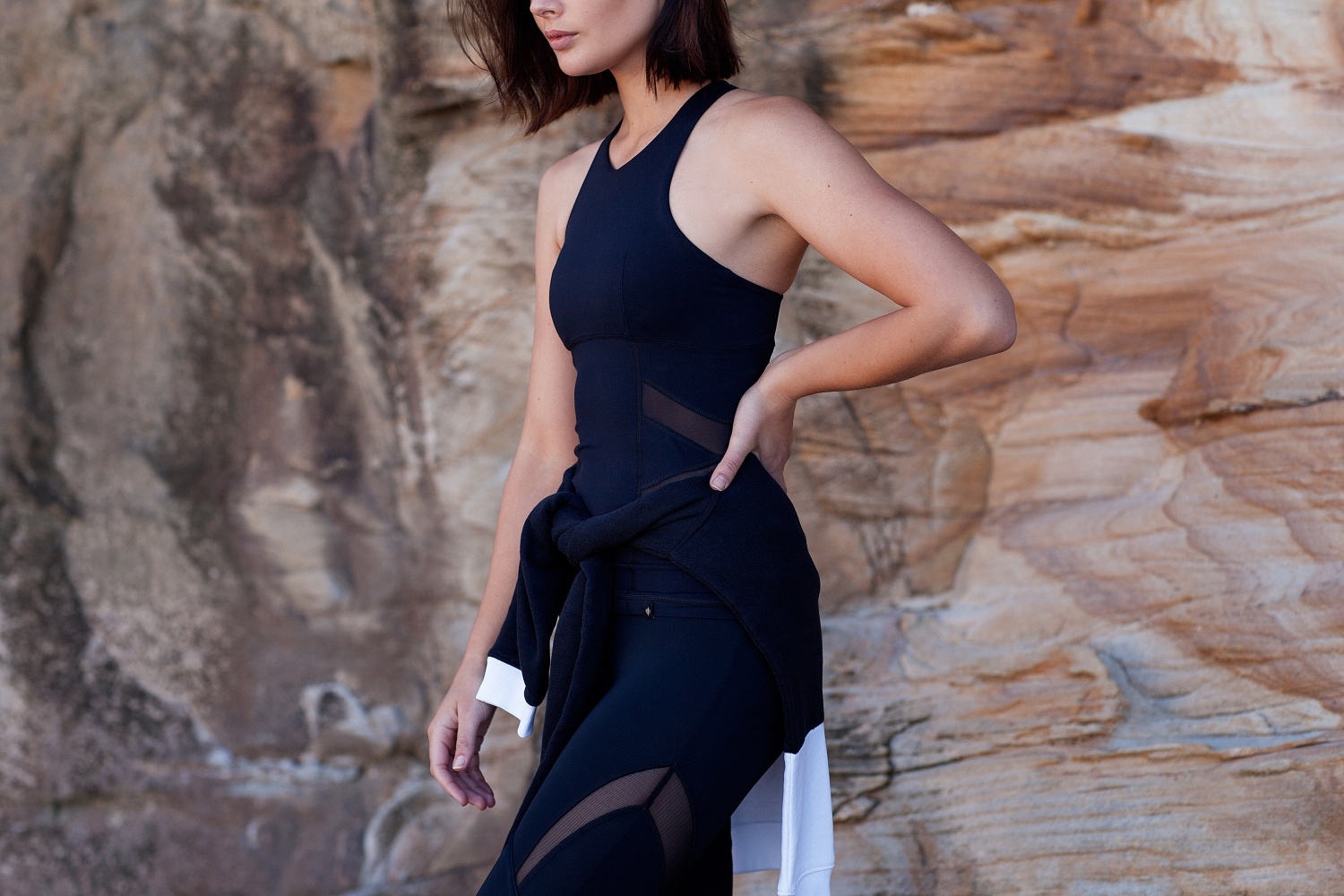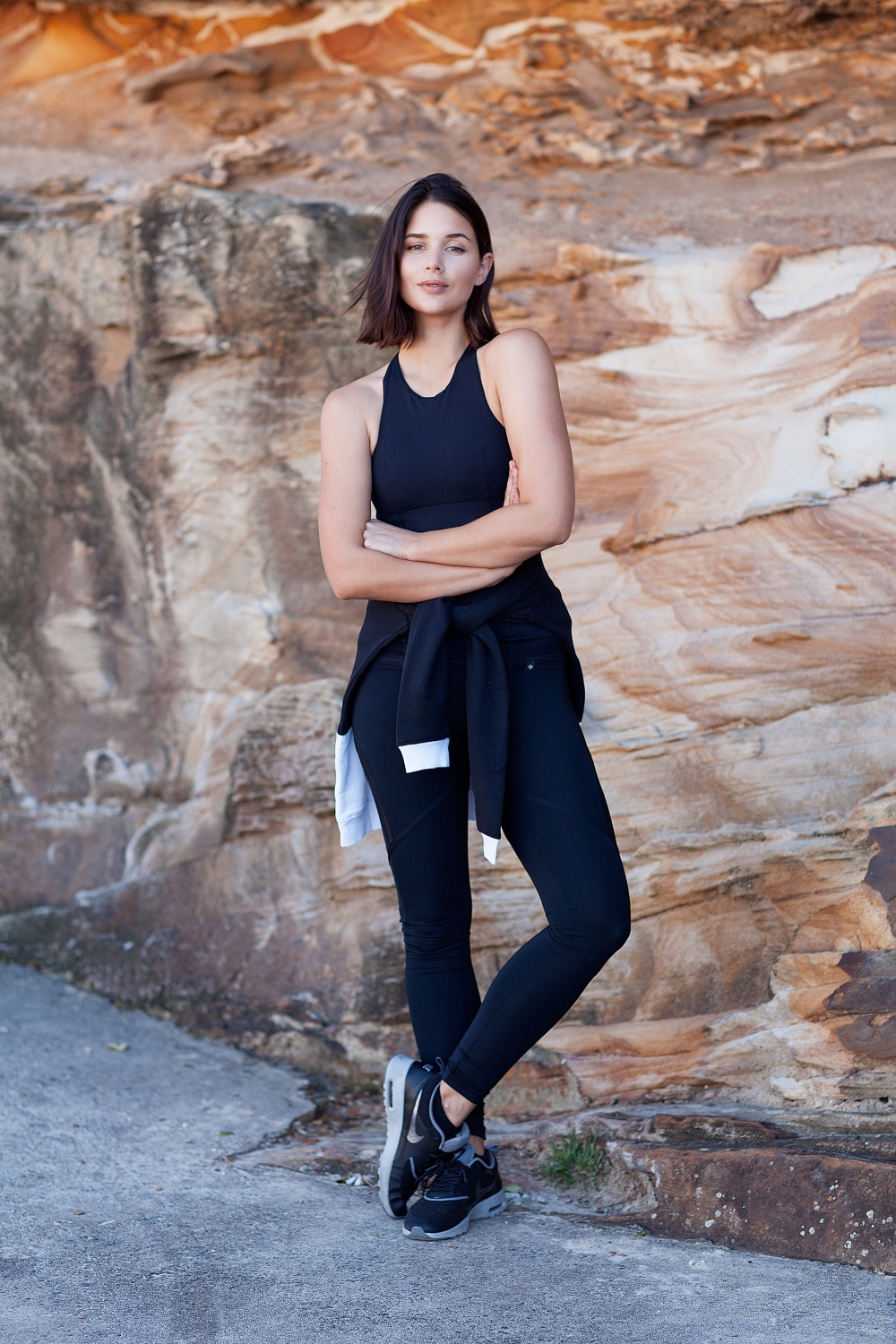 Zoe Karssen Jumper, DAQUINI Leggings, DAQUINI Tank
Tonight's episode is titled 'Sports Luxe' and is centred around how activewear and fashion have woven together in the last couple of years. You would have noticed that activewear outfit posts have become a regular on Harper and Harley this year, a natural progression, especially since I'm in gym clothes A LOT in my normal day to day life – as you would see via my snap chat (username: harperandharley). On of my best girlfriends Caitlyn makes a guest appearance and I think you even get to meet my boyfriend! Very exciting.
I usually begin with an early morning walk with my dogs and then i'm off to the gym 3 times a week. I've signed up to a personal trainer – Dan at 98 Riley St Gym in Darlinghurt. He trains models, tv personalities and now me… so fingers crossed I can keep this going as I tend to get obsessed and then completely over a particular form of exercise in 6 months. I have a feeling circuit training is my calling though… and having someone watch over and making sure I don't give up is quite motivating.
This post was shot pre-training with Dan, so i'm looking forward to shooting some new 'fitter' activewear looks in the next couple of weeks. I'm in week 3 of our sessions and i'm feeling like a whole new person.
Watch tonight's episode at 9:30pm on E!
Dont forget you can now watch fashion bloggers on YouTube a week after they air. Episode 3 will be uploaded tomorrow.
Photos by Nicole Cooper