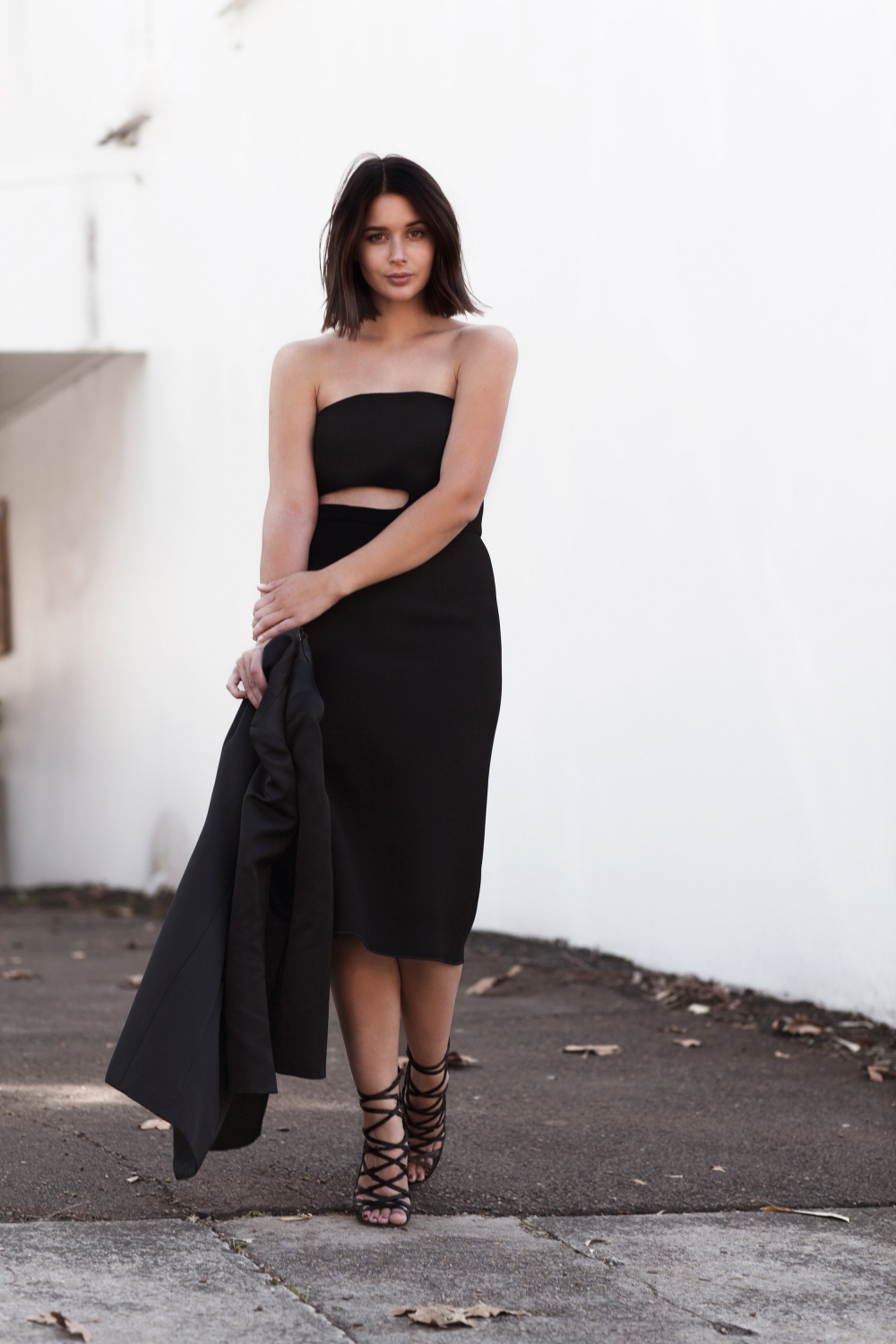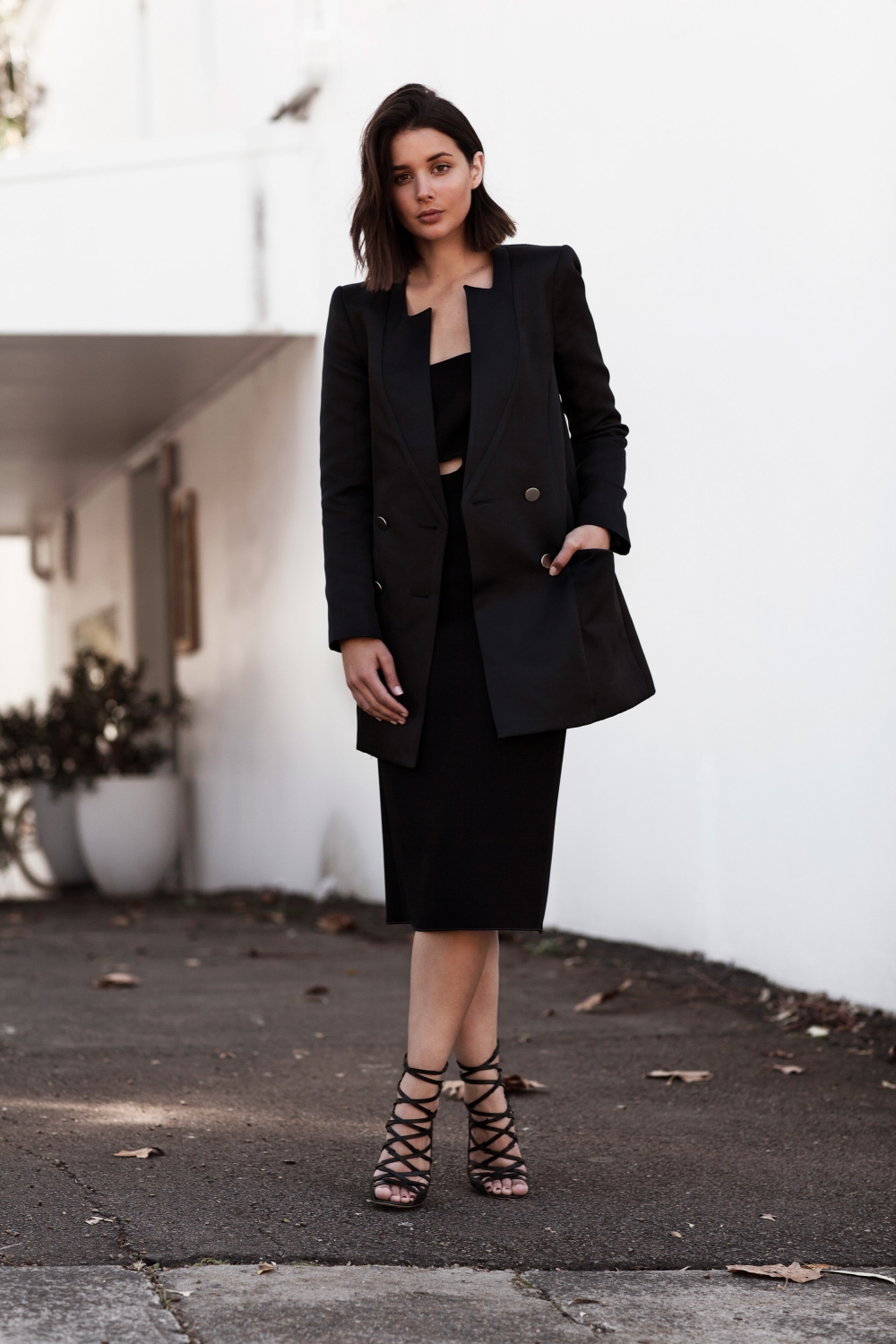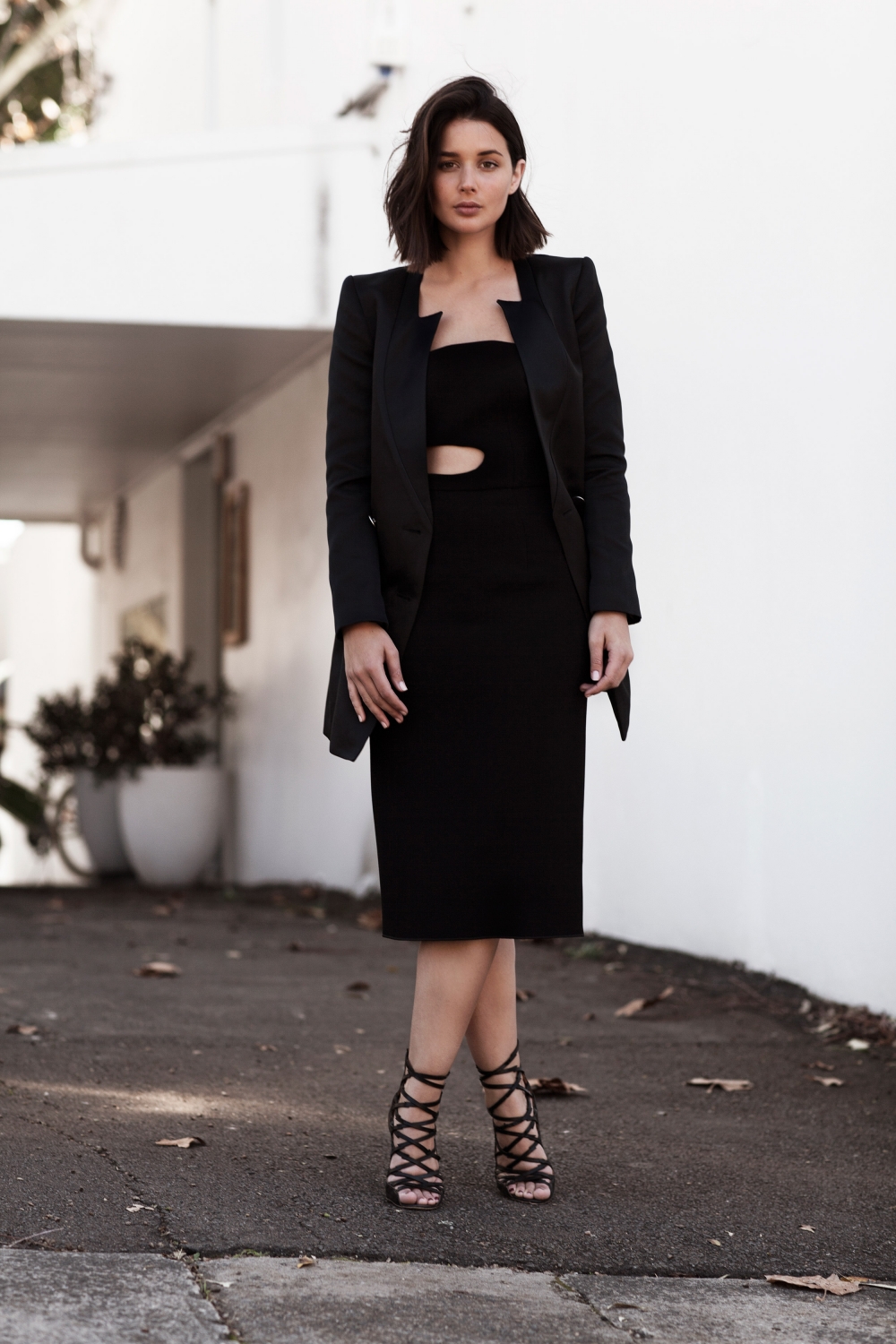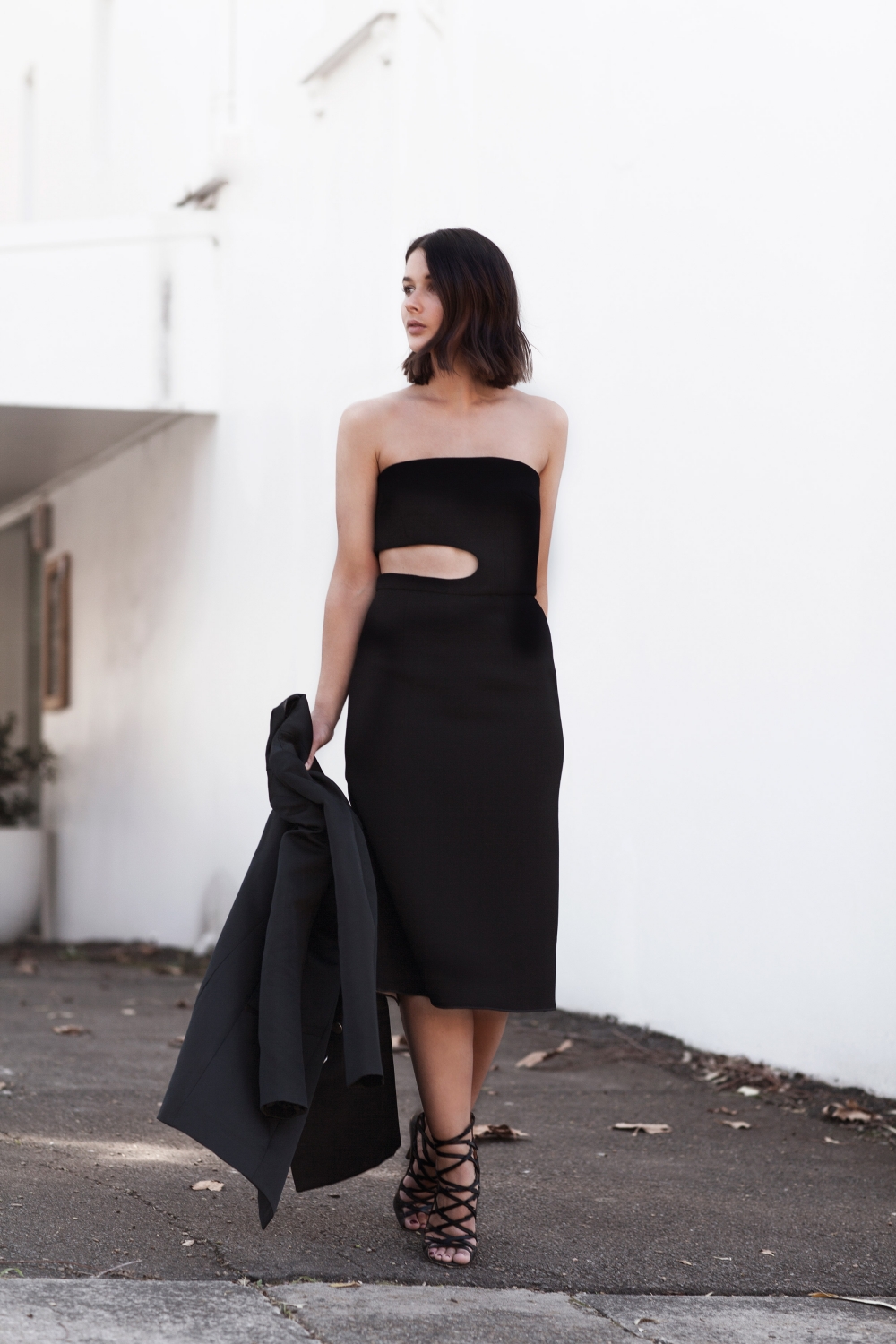 Yeojin Bae black strapless dress and blazer
I would love to open up discussion about the draped jacket. Do you think its over? Do you think its flattering? Or do you think its now part of our long term styling game and no longer sits as trend. I think i'm leaning more towards the latter. I love watching a trend evolve into a staple, an area reserved only for those trends that actual complement rather than strive for attention.
I've styled the jacket a couple of ways, a mix of drape and non drape, but I also wanted to quickly touch on this amazing dress. I've been lucky enough to acquire a couple of black dresses from Yeojin Bae, an Australian designer that still makes their pieces in Australia, and they are literally some of the best made piece hanging in my wardrobe. I think because of the double crepe fabric, it flatters the body perfectly, giving shape while not leaning too much into the body con department.
Photos by Ana Suntay-Tanedo
*Advertorial