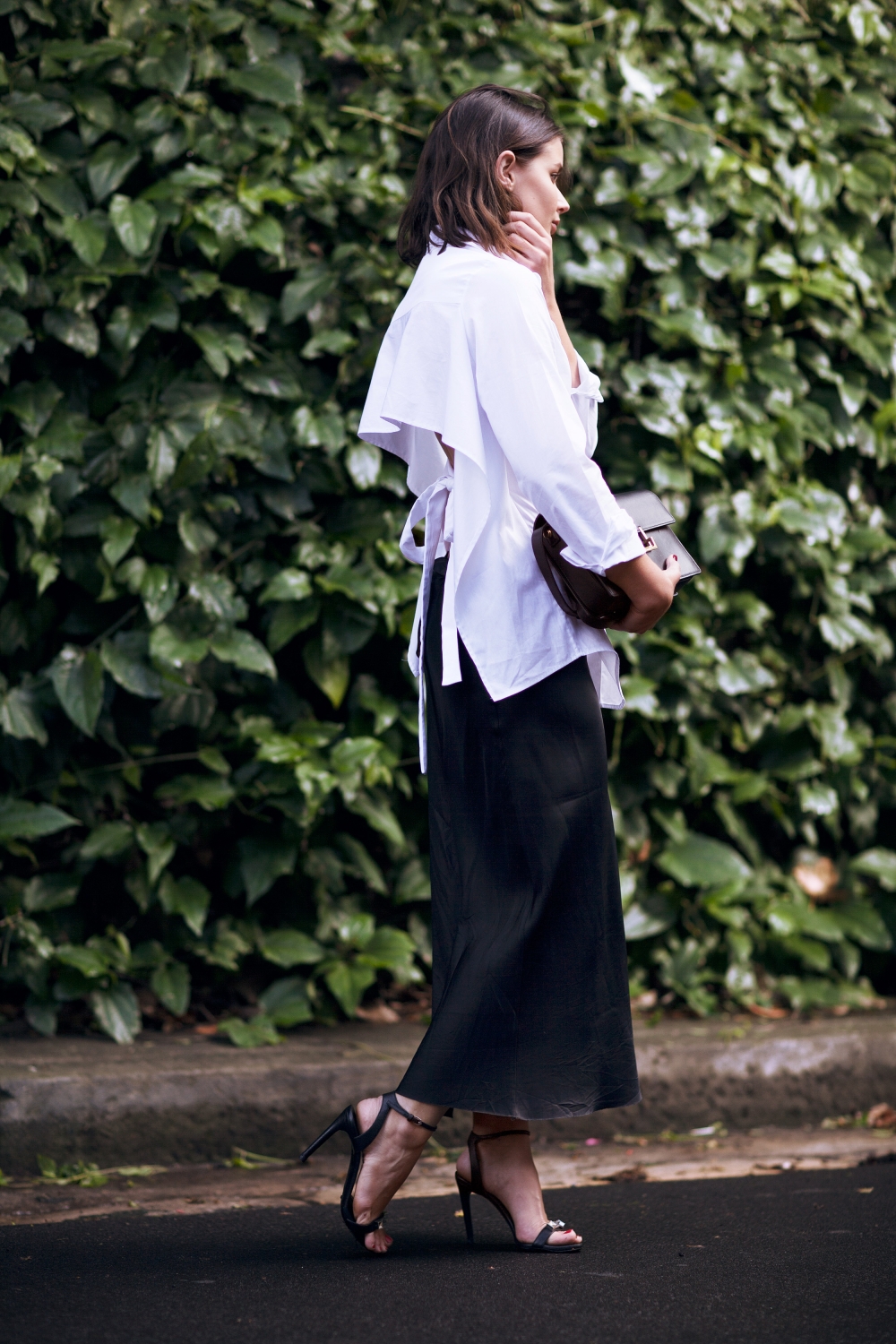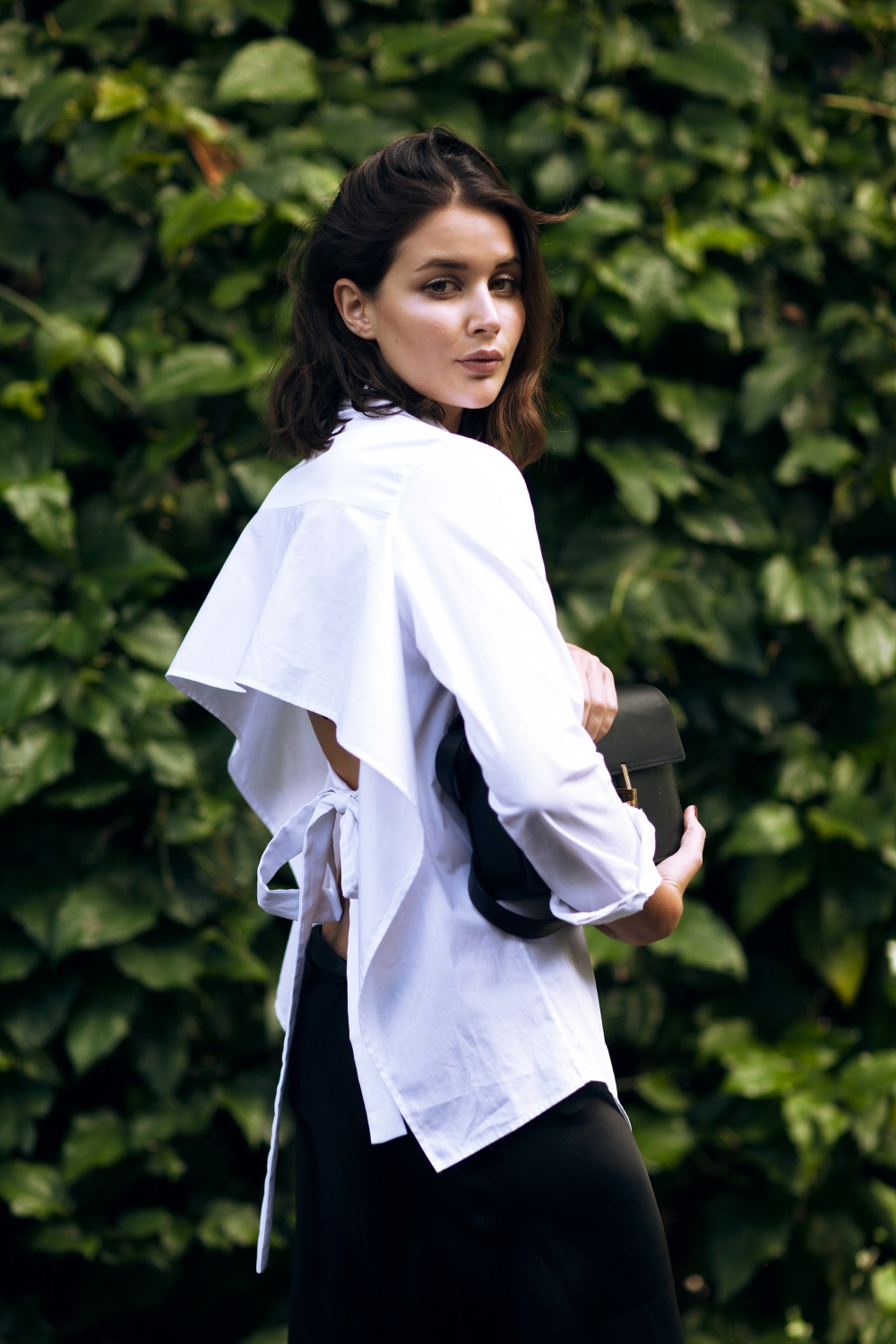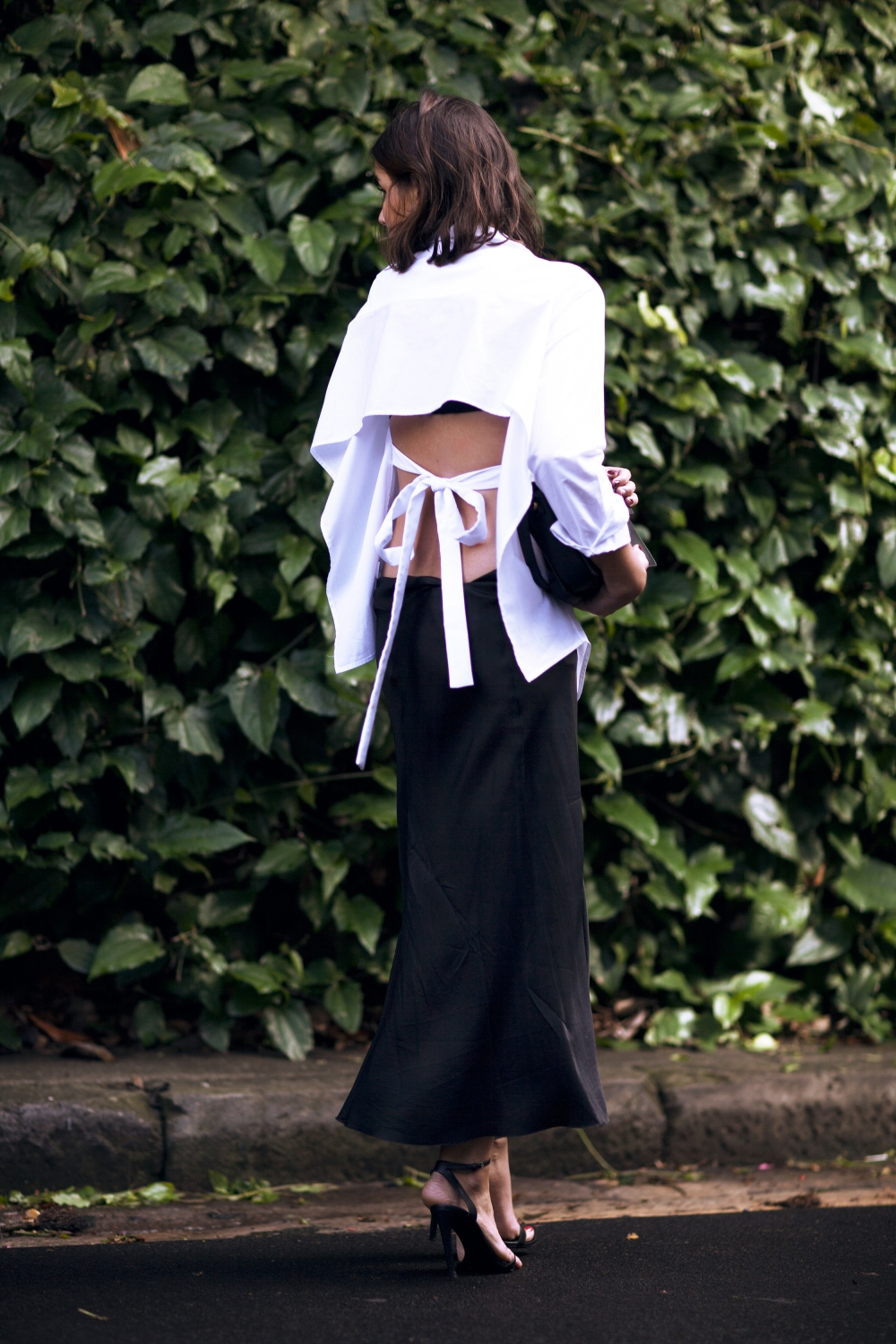 Tome open back shirt, Organic by John Patrick dress (worn as skirt), Proenza Schouler heels
I don't know if there is a better fashion feeling than obsessing over a piece of clothing or accessory for what seems like forever and then finally making the purchase. This Tome open back white shirt was one of my obsessions early last year, and then poof! all sold out. Luckily for me they remade the style, which is still available online.
Does this happen to you much? I always tell myself if I manage to find something again after 6 months of lusting then its meant to be, and it also passes the test of not being a fly away trend.
– Get The Look –
Open Back Shirt
Osman, ASOS, Tome, Stella McCartney
Skirt
Dion Lee, Etre Cecile, Joseph, Reiss, ASOS.
Photos by Ana Suntay-Tanedo