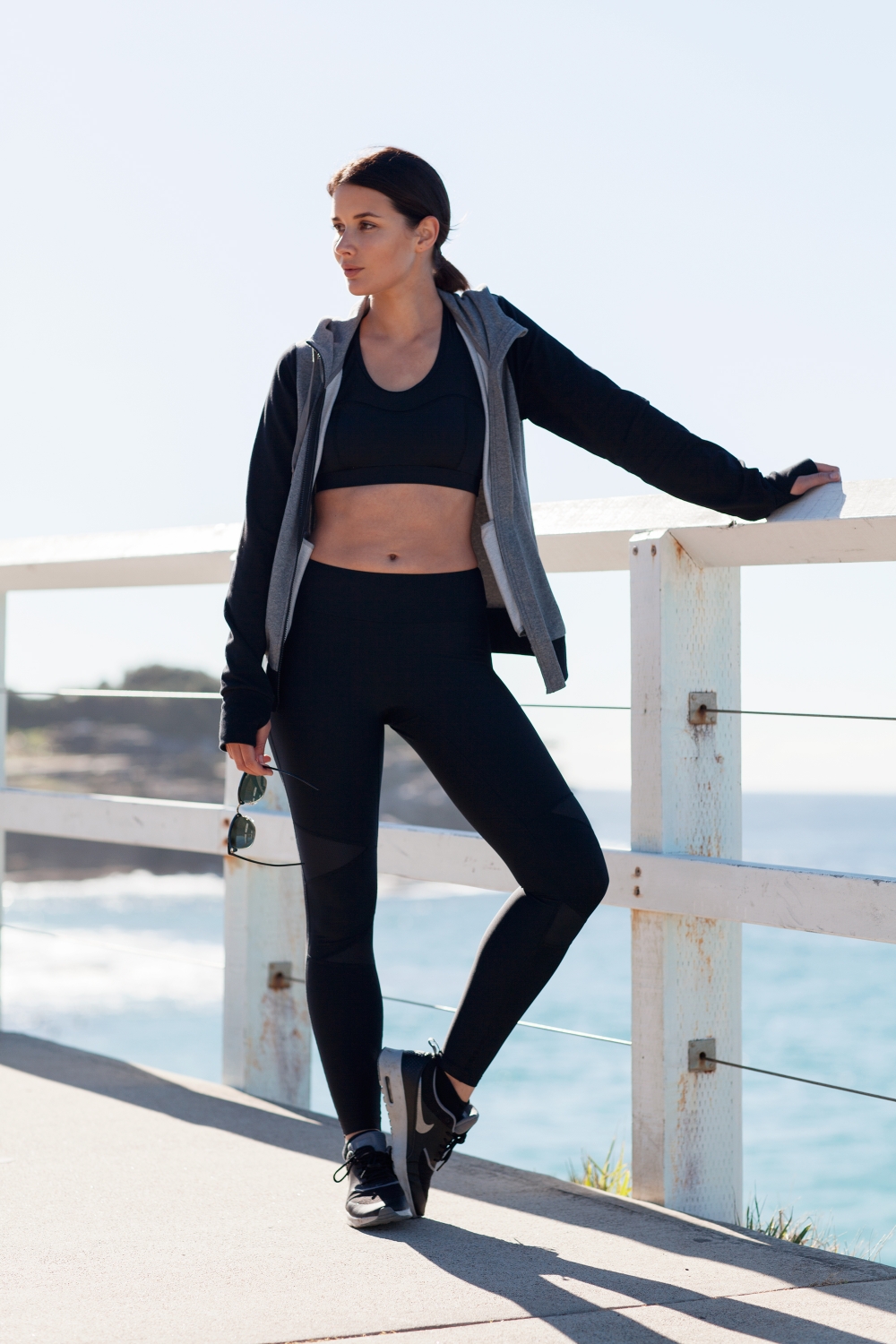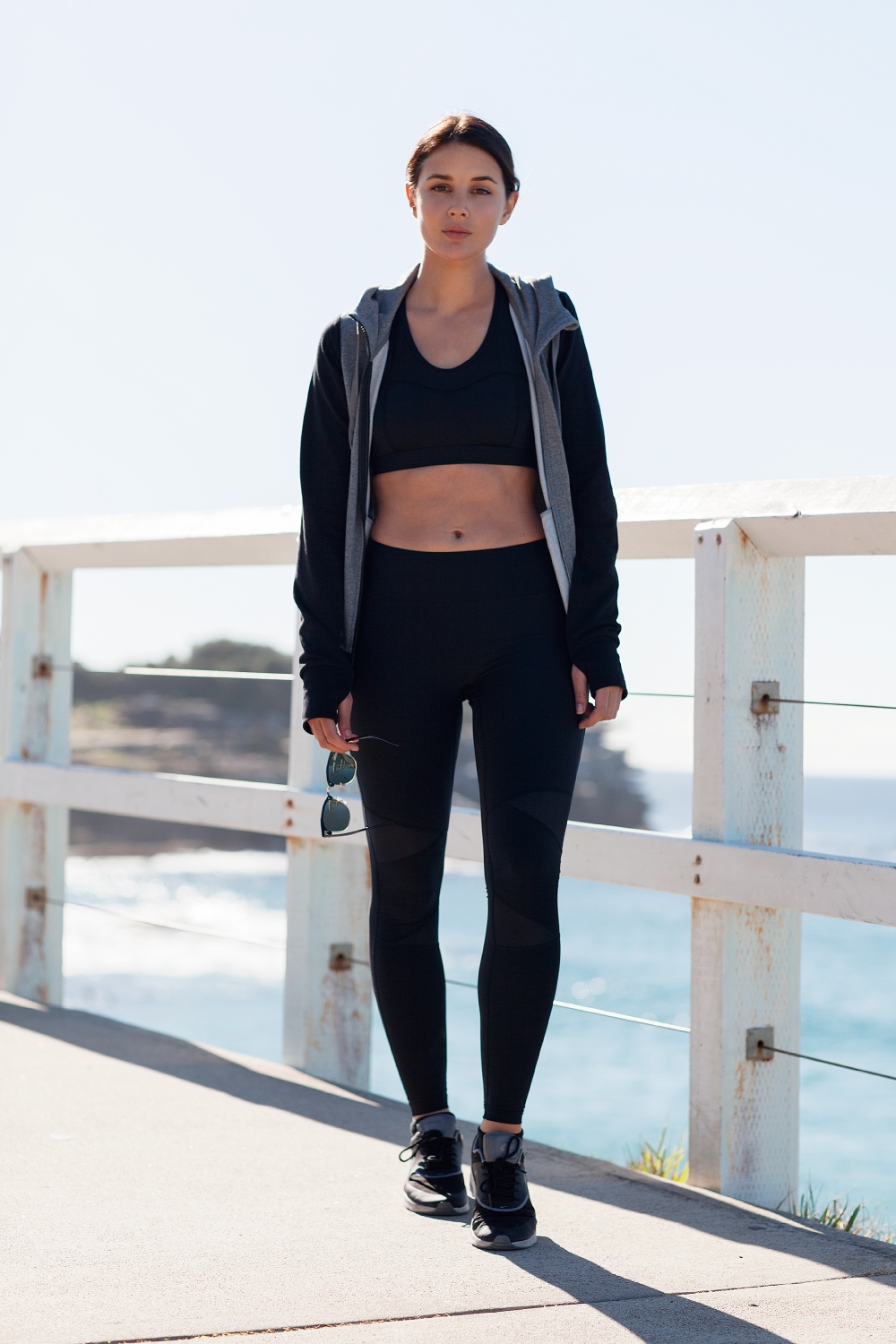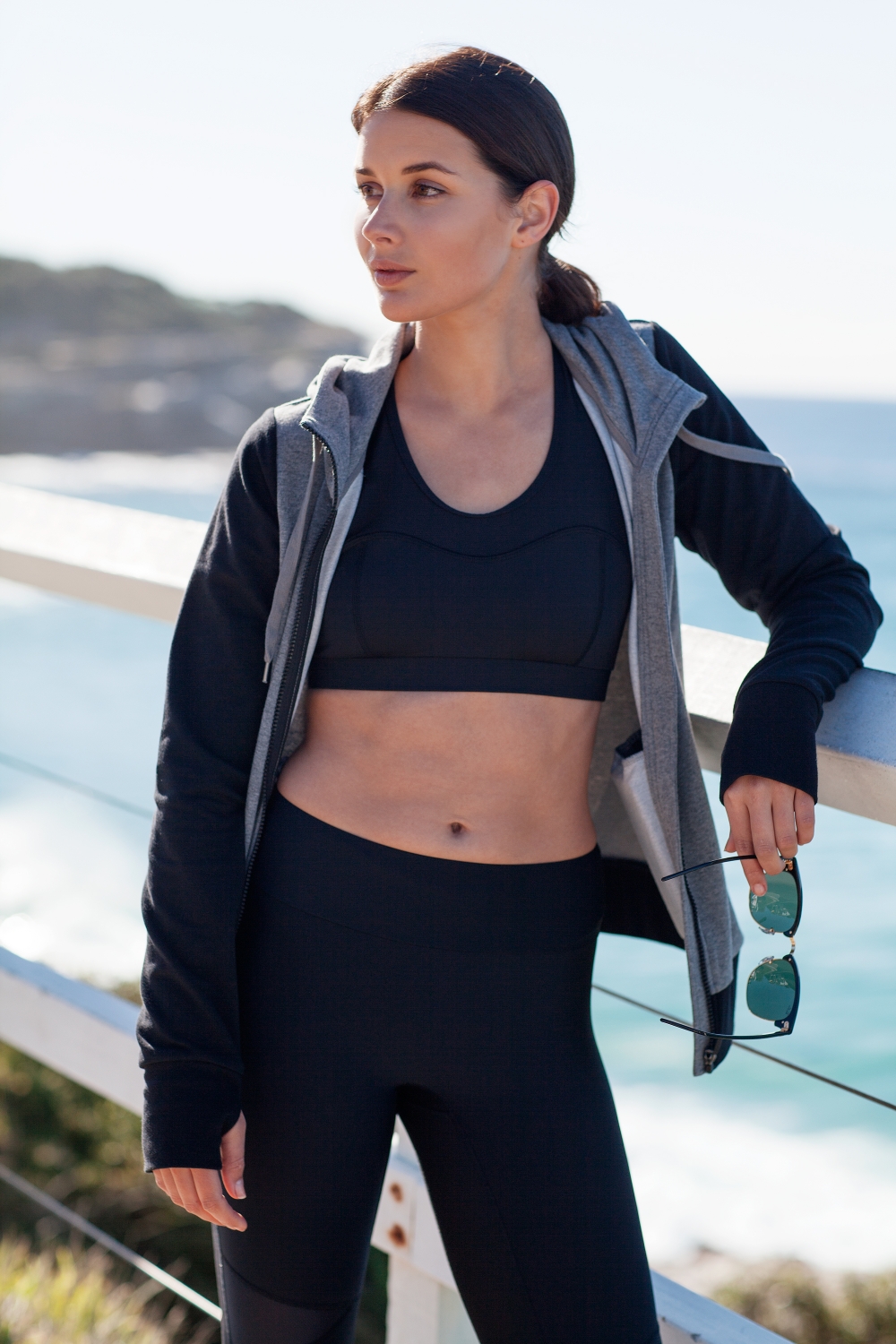 Running Bare crop top, leggings, jacket, Ray Ban sunglasses, Nike runners
Whenever a friend comes to Sydney one of the main things that I recommend is to do the Bondi to Bronte walk.
The walk will take you perhaps around 45mins to an hour each way deepening on how fast you're walking, so a great idea is to take a girlfriend and stop in Bronte for brunch and then walk it off.
I first lived in Clovelly when I moved to Sydney, which is one beach over from Bronte and I would always go along the walk. The very first time I saw a whale and have seen dolphins on multiple occasions, so its great for friends and family when visiting.
The best part though is getting outdoors and incorporating a little exercise into an activity with friends.
– Get The Look –
Crop Top
Lisa Marie Fernandez, Adidas by Stella McCartney, Lucas Hugh, Calvin Klein
Leggings
Lucas Hugh, Adidas by Stella McCartney, Yummie by Heather Thomson, Nike
Jacket
Adidas by Stella McCartney, Live The Progress, LAAIN, Adidas by Stella McCartney, Nike
Photos by Nicole Cooper