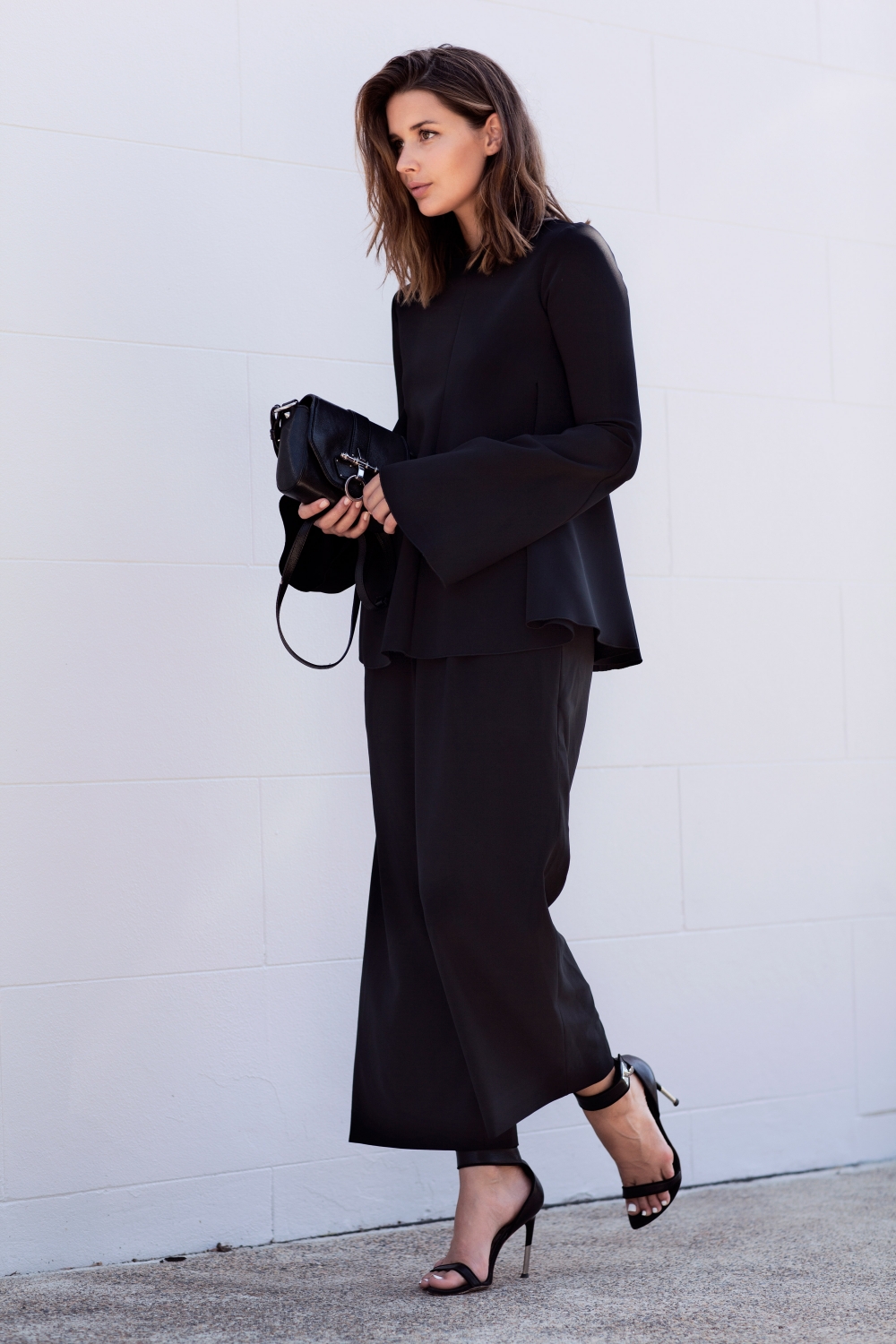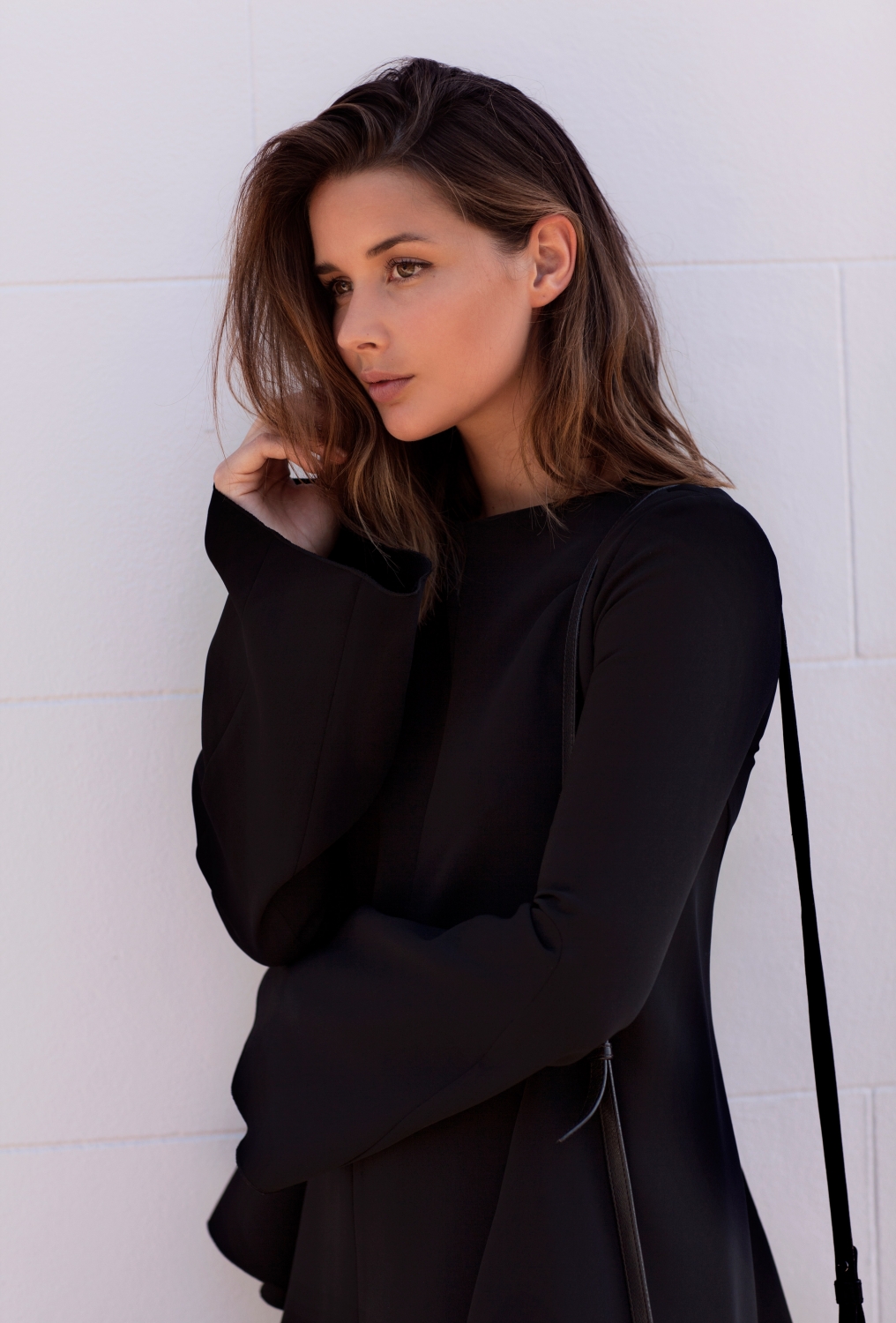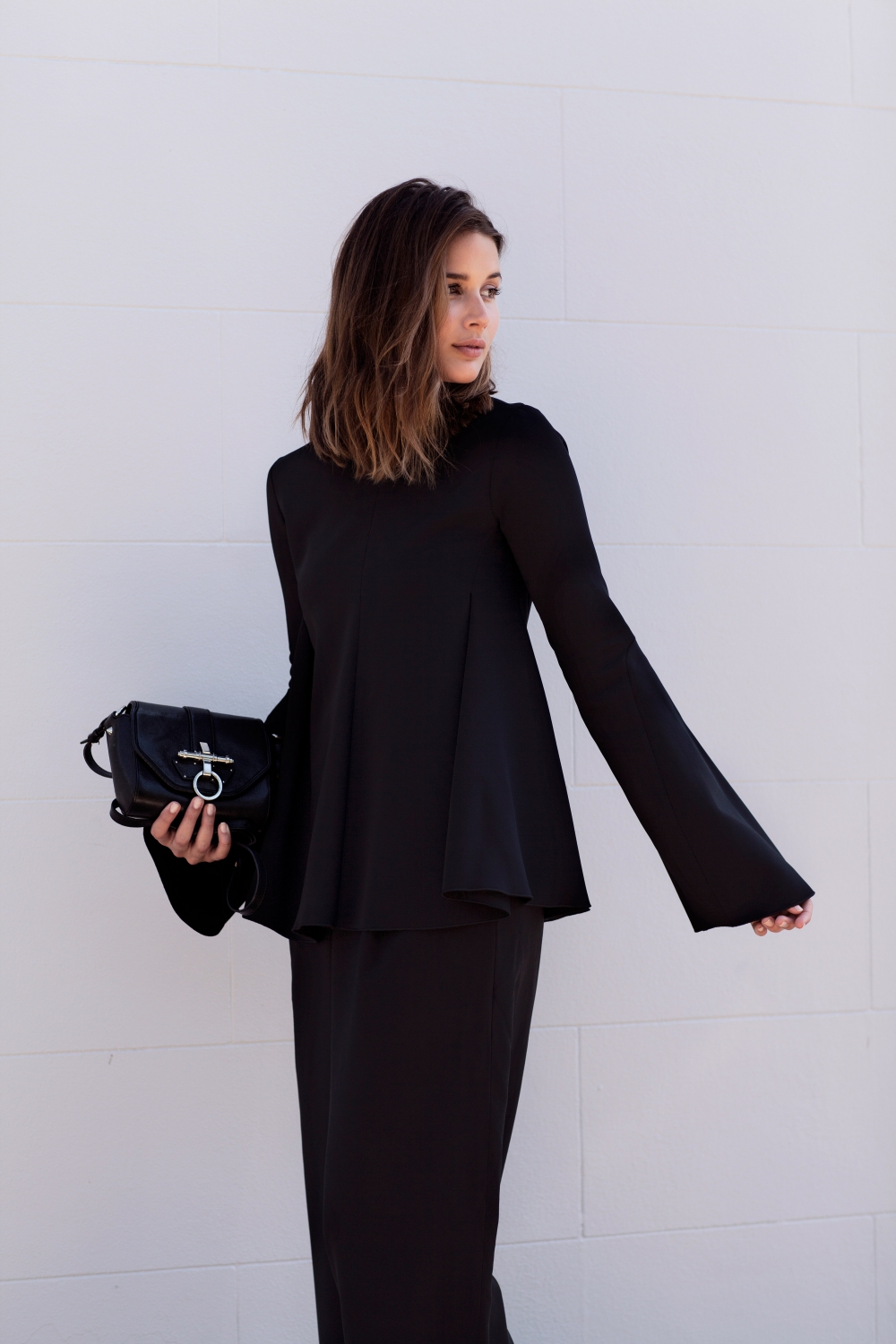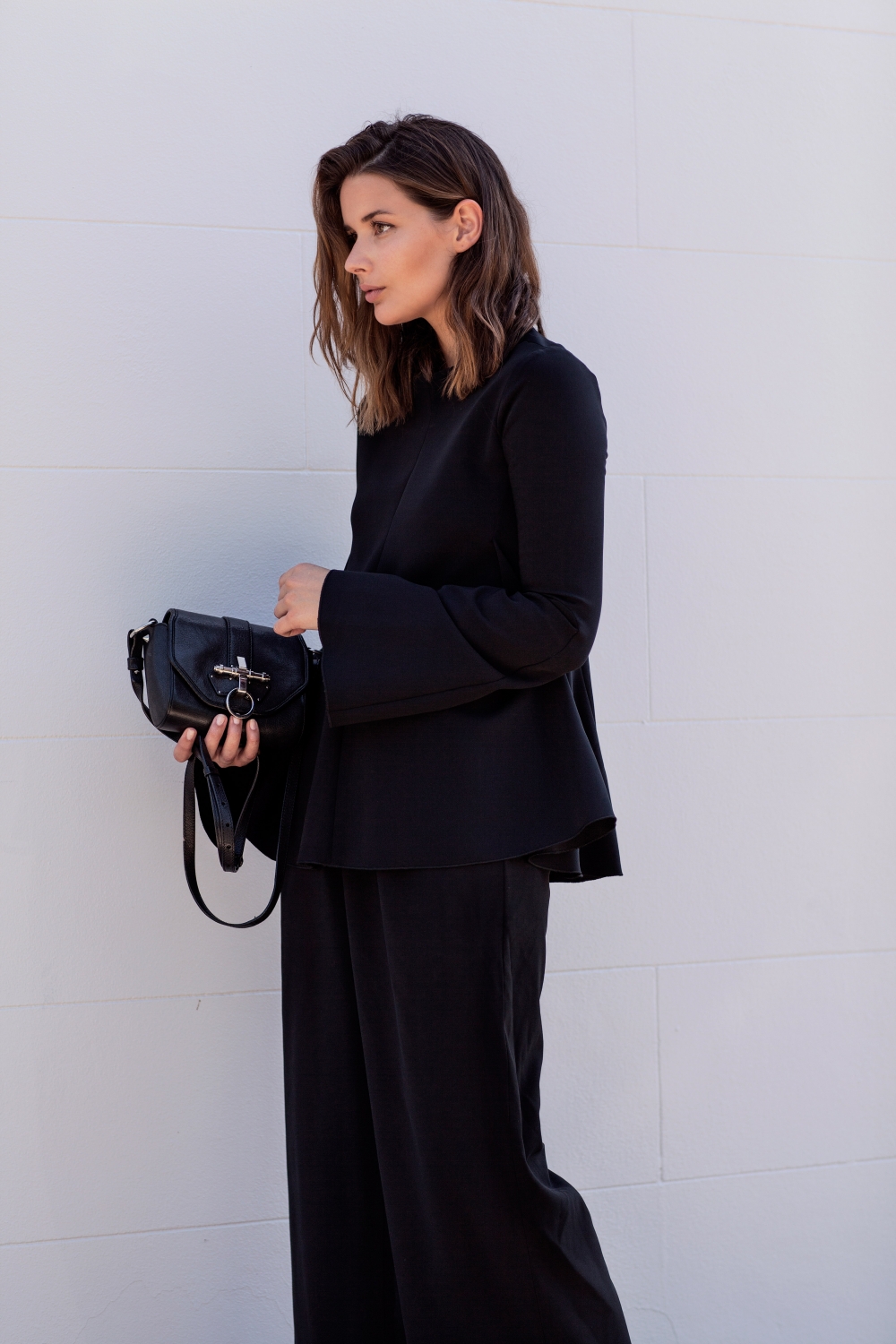 Ellery Top, Elizabeth and James pants, Givenchy bag and shoes
No one does a flare like Ellery.
If you can't commit to flared pants and jeans then perhaps a flared sleeve might be your next bet. I think i've discussed this before but this is how I like to incorporate trends and more fashion styles into my wardrobe, in classic colours like black and white. If you buy a trending piece in a trending colour I can make a bet that it will be worn half as often as one in a classic colour.
Get your flare on in the below 'get the look' options, or shop them via the Harper and Harley EDIT
– Get The Look –
$
ASOS , Urban Renewal
$$
Sabatini White , Stevie May , Marques'Almeida
$$$
Balenciaga, Protagonist, The Row, Ellery , Ann Demeulemeester
Photos by Ana Suntay Tanedo