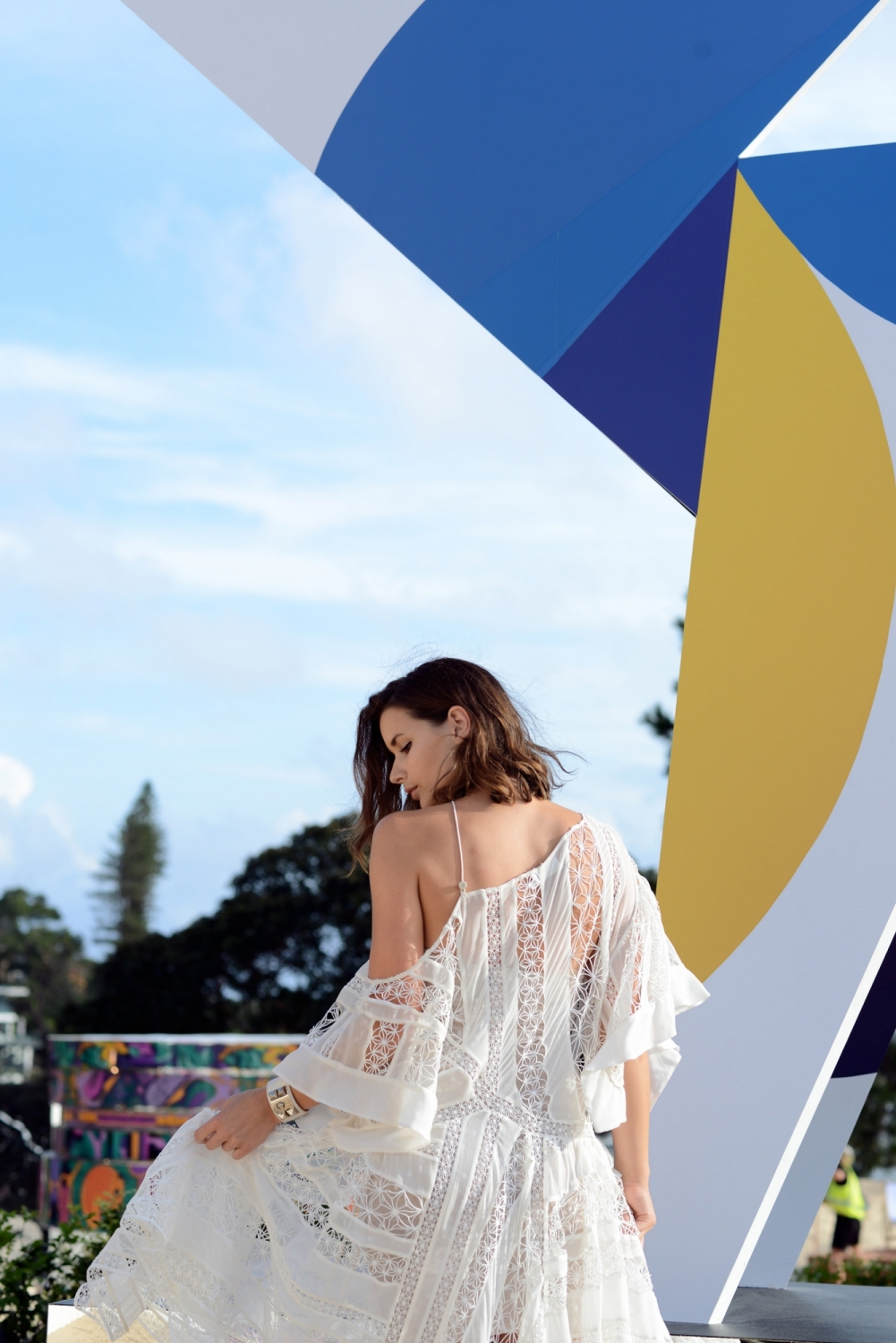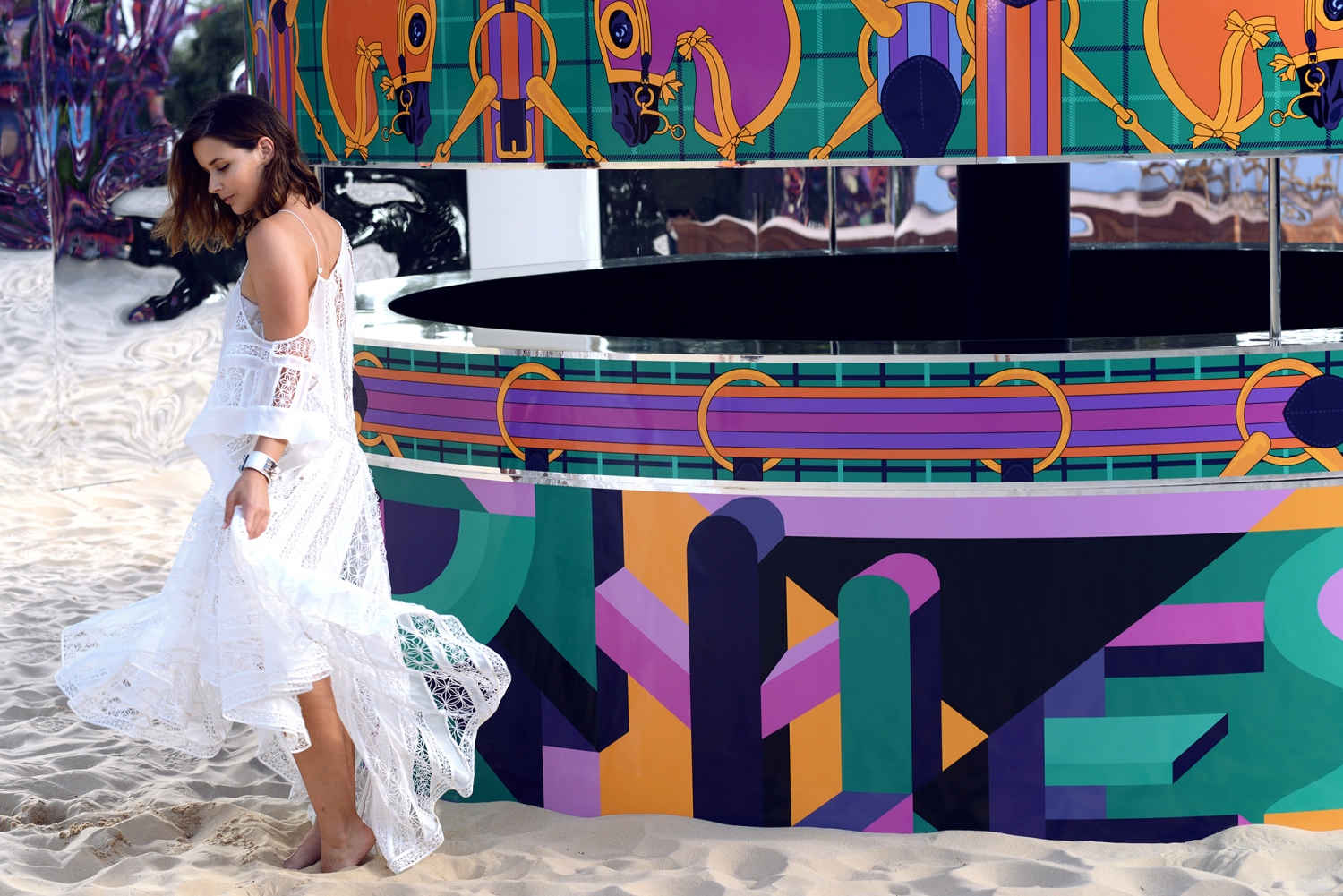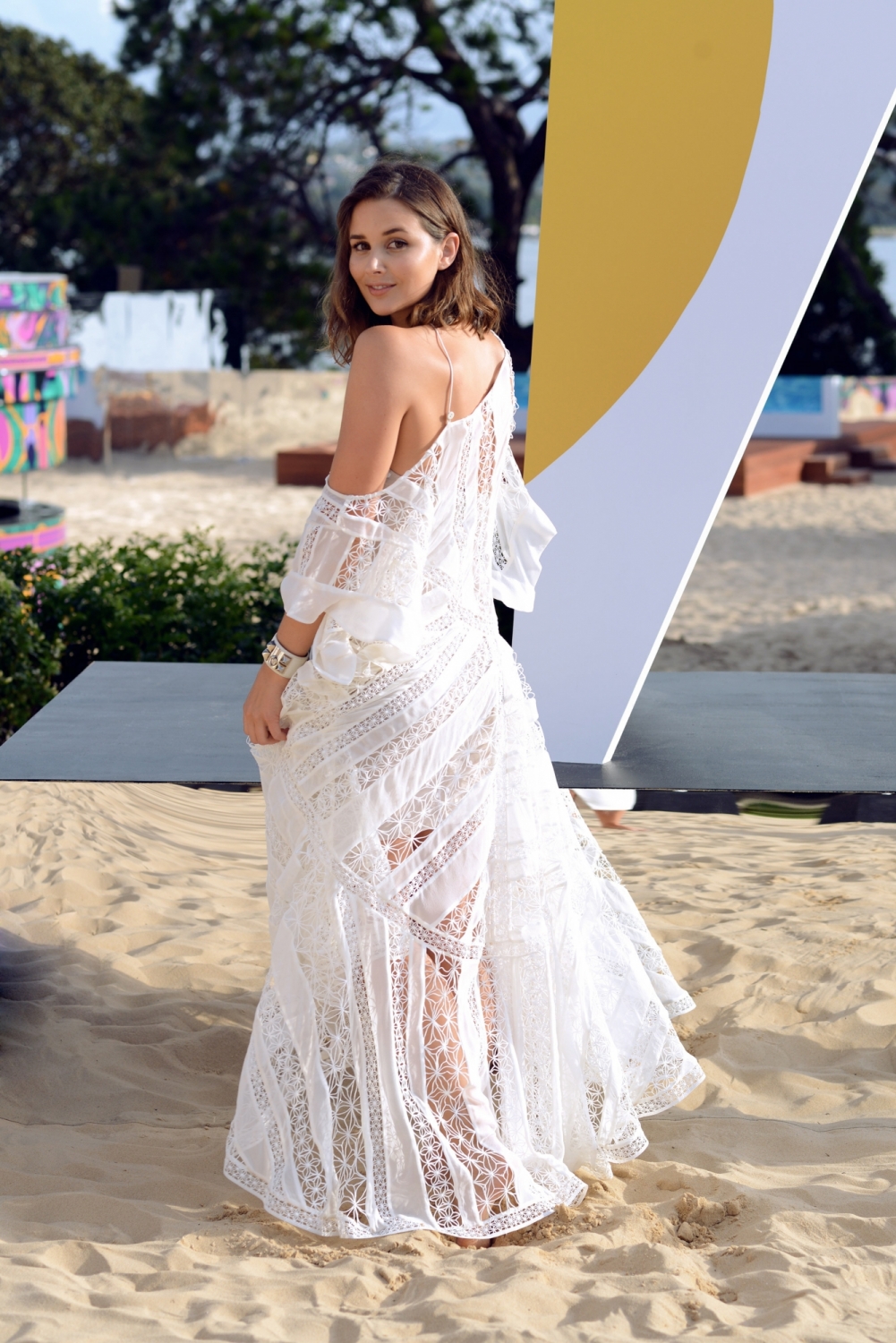 Hermes bracelet, Zimmermann dress
The Hermes On The Beach event in Sydney's Vaucluse last night was without doubt one of the grandest I've ever attended. Turning Strickland House's backyard into a private beach scattered with a giant Hermes Bangle Bar, art installations and masked waiters, all whilst overlooking a view of the Harbour Bridge, it was hard not to be in awe.
Knowing that this was to be a very stylish soiree, and noting the barefoot dress code there wasn't a doubt I had to give Zimmermann a call (this dress is available from March), and perfectly adorned with a little Hermes of course.
With talk that this was one of the best parties of the year it was hard not to go in with slightly high expectations. And when they completely surpass them, thats when magic happens. So thank you Hermes, until next time. x