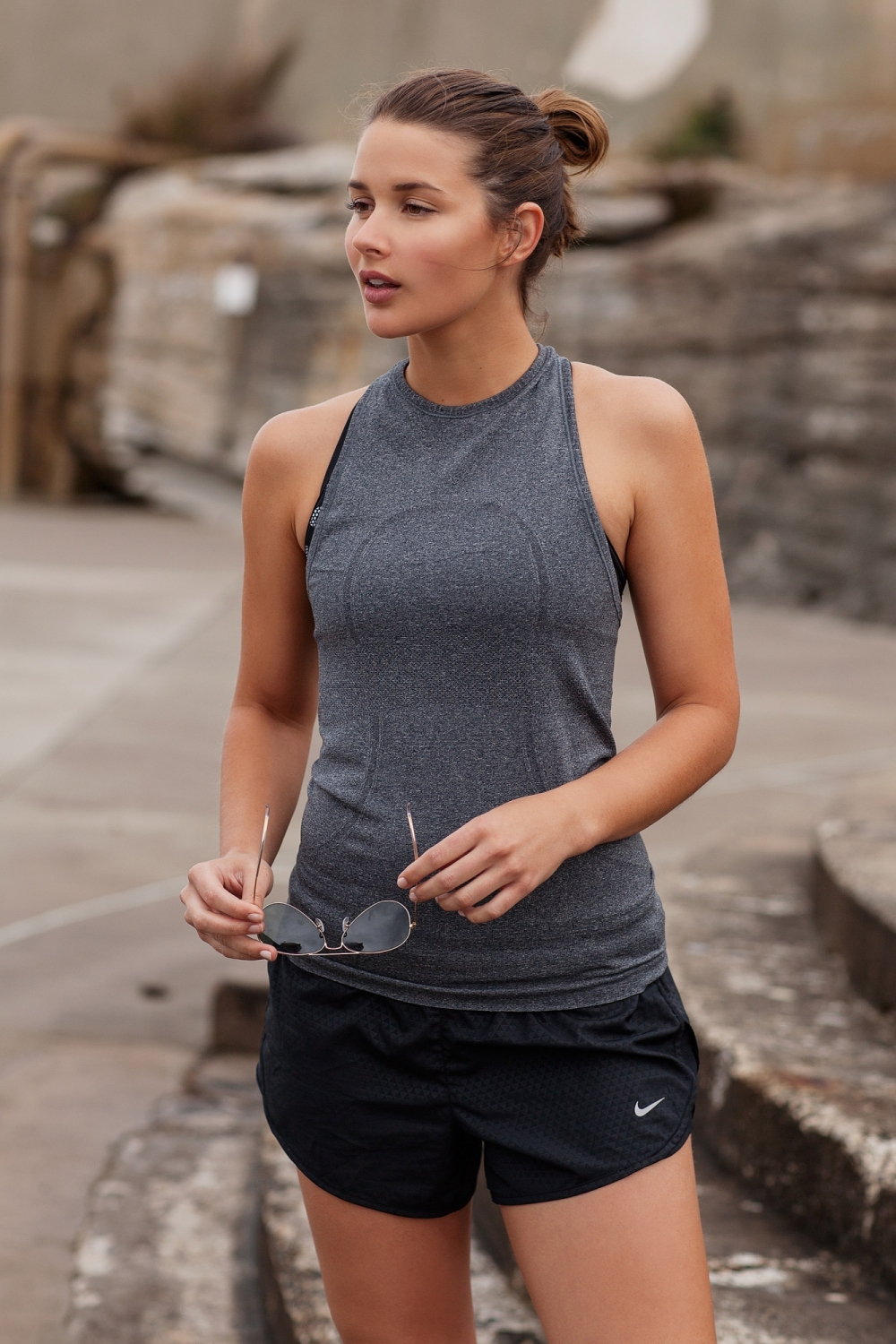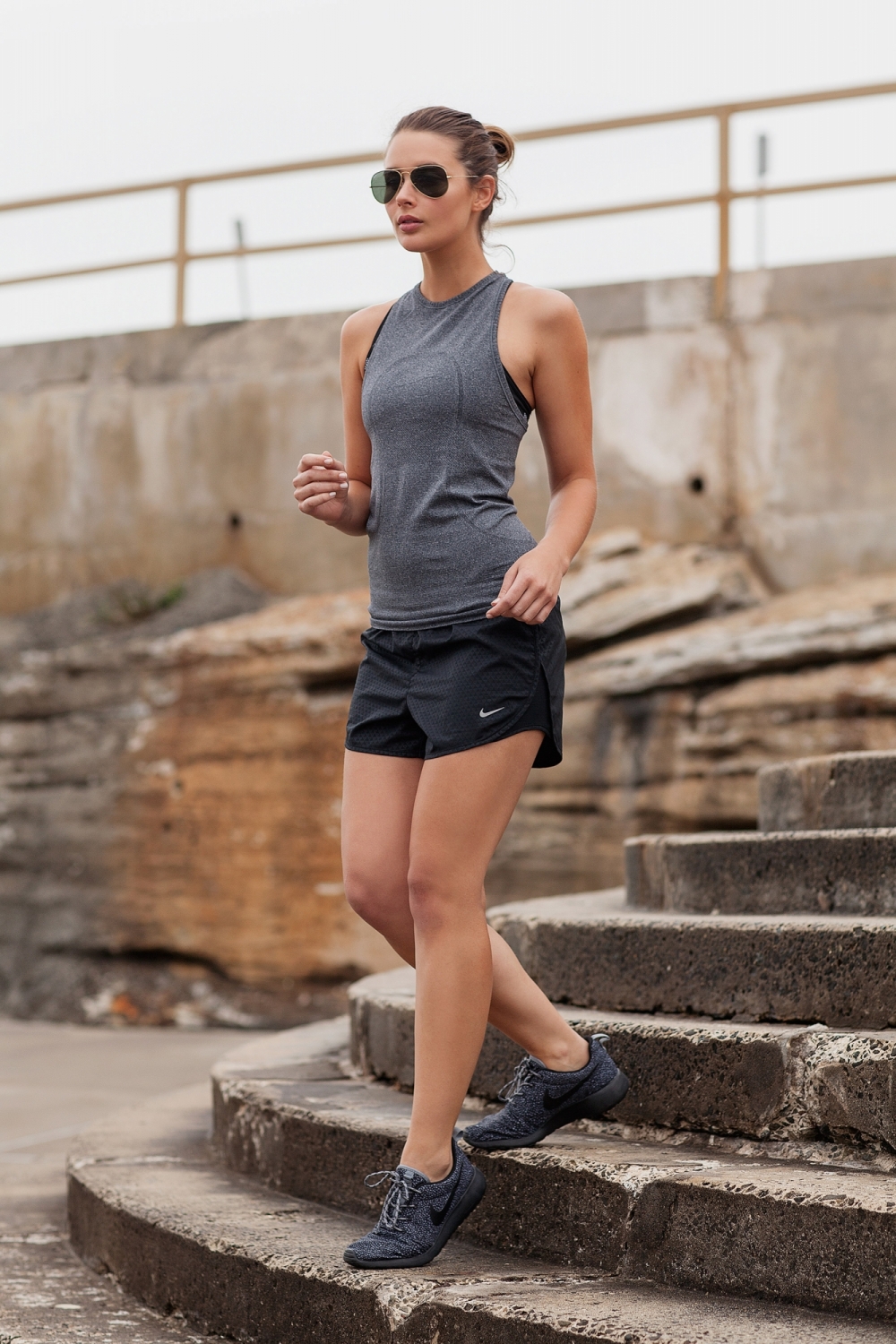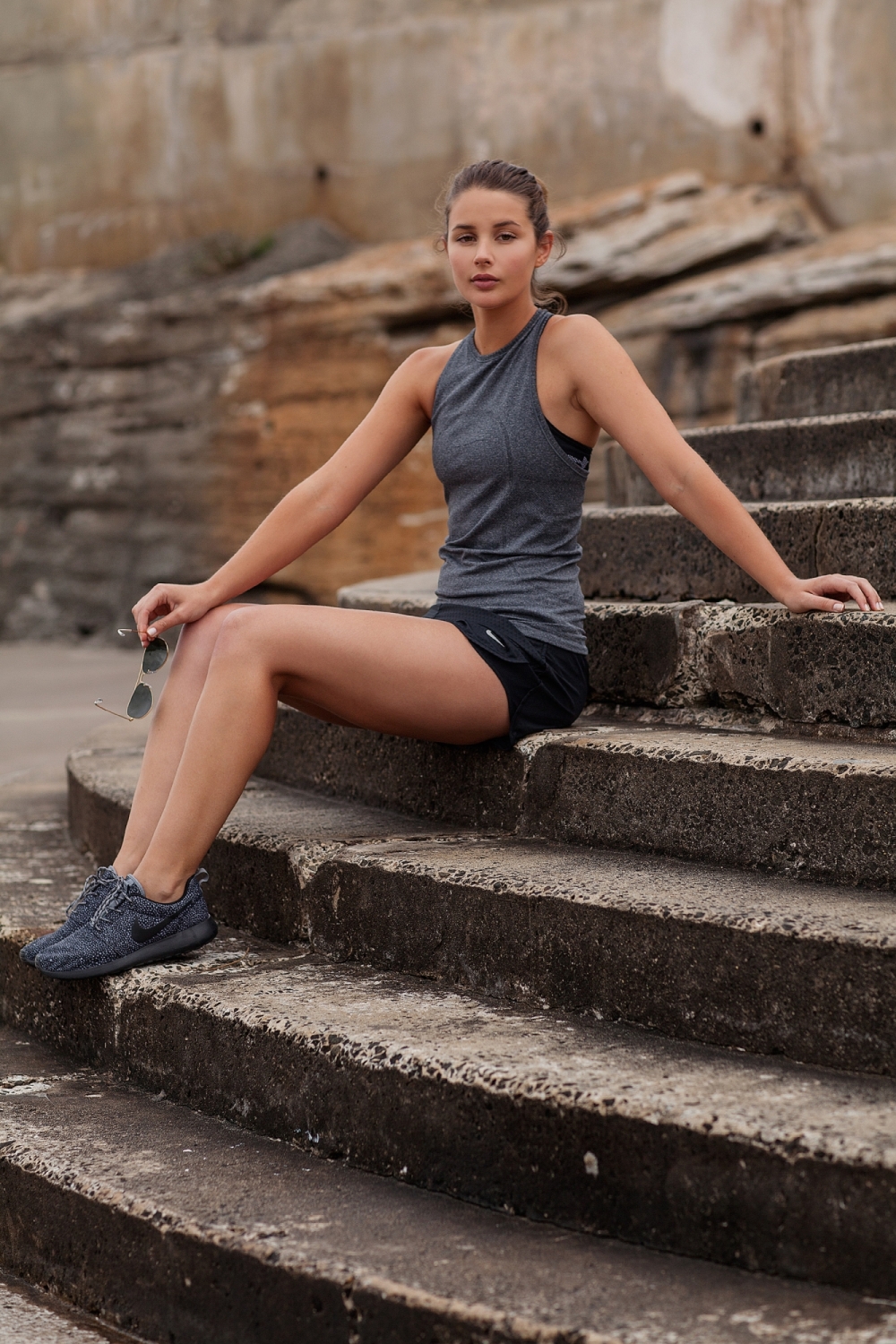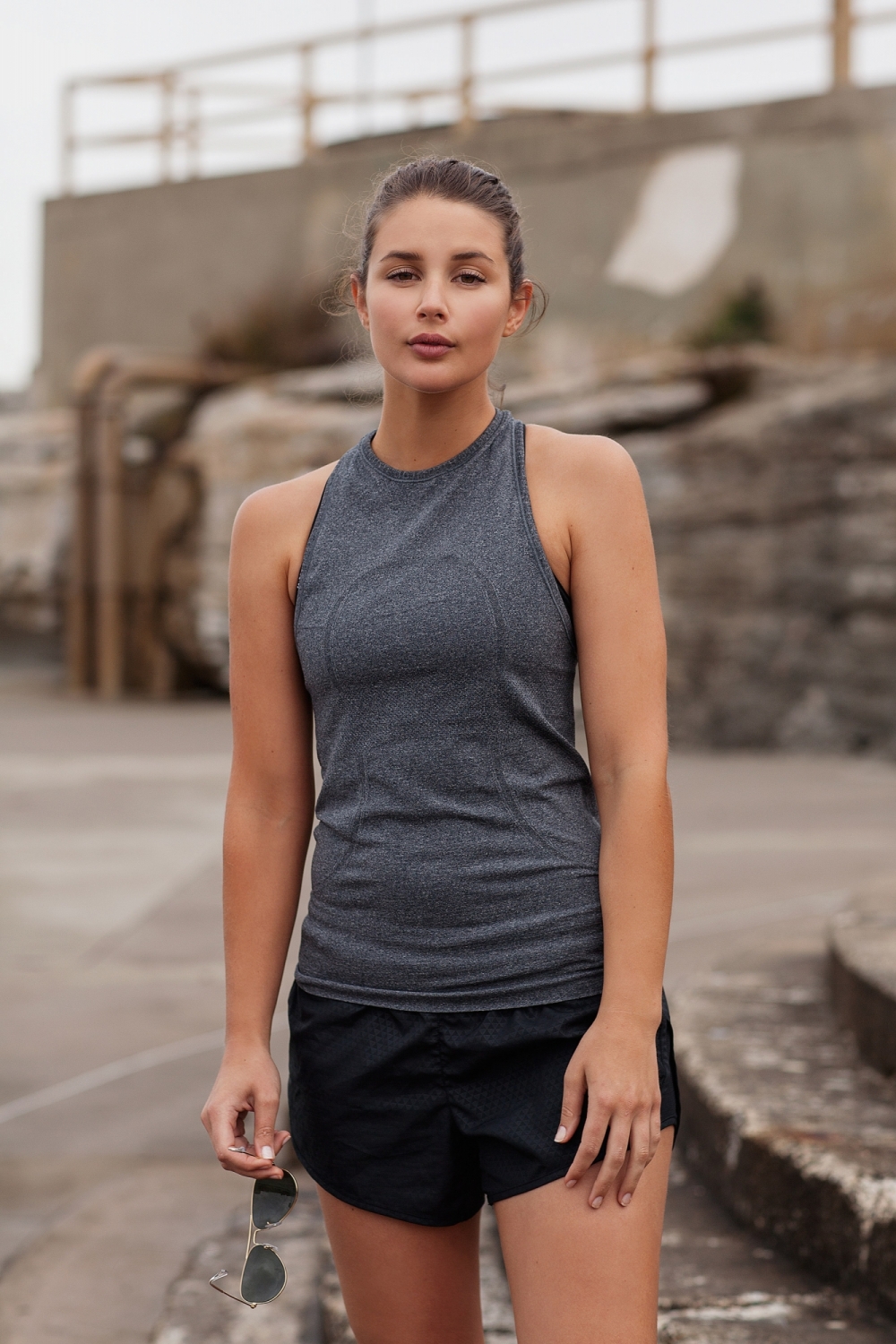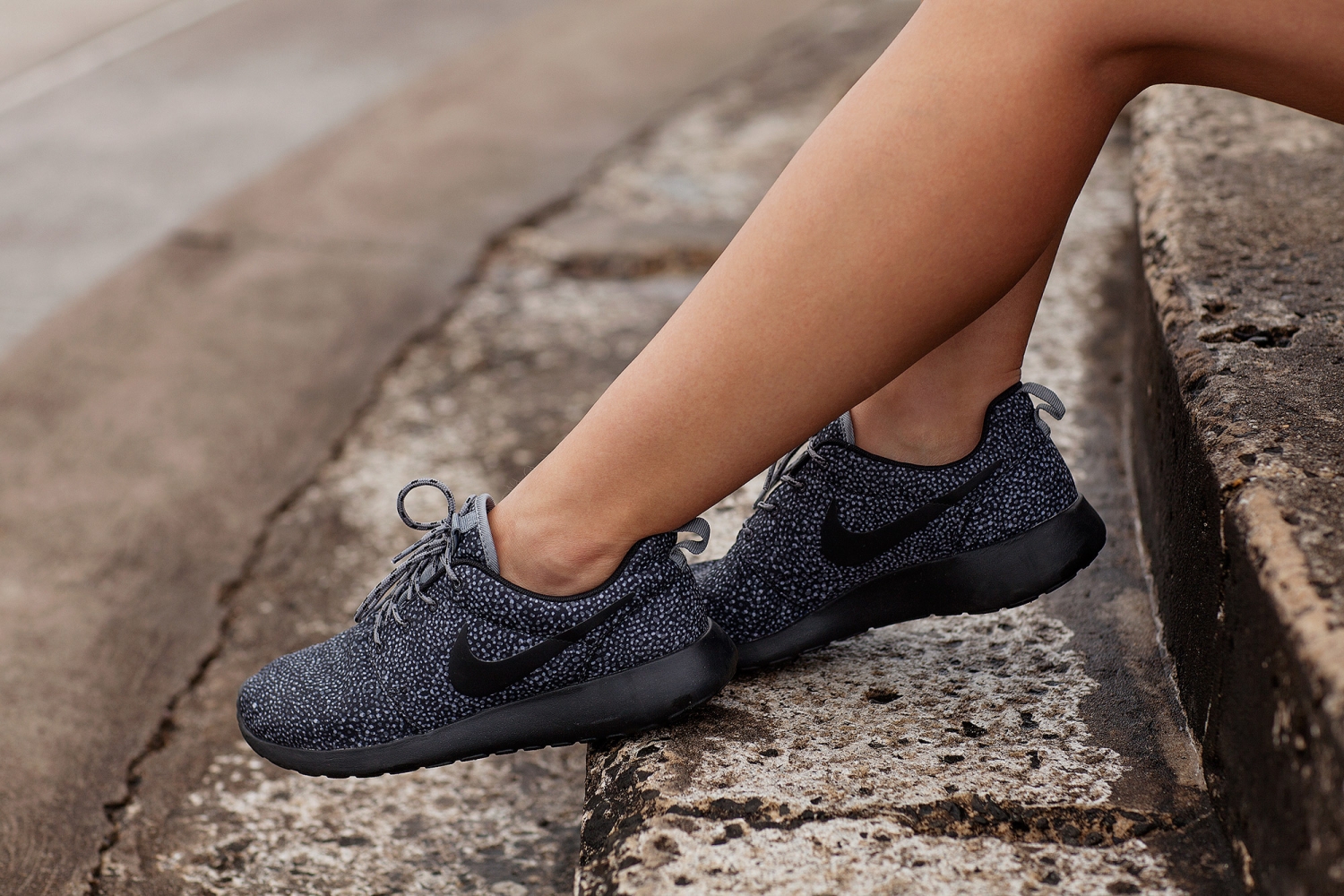 Lululemon top, Nike shorts, Nike runners, Nike sports bra, Ray-Ban sunglasses
I'm usually all about the tights when working out as I love how they hug and slim the body, an added encouragement when you're working out. But there is no way you can wear tights in an Australian summer. I've tried, trust me.
So i've converted to running shorts as my go to bottoms for working out. Black is the obviously choice, but a little bit of white or grey detailing wont hurt. Just make sure they have a pocket! A grey tank is an easy choice to work it back with, and don't be afraid to wear grey when you're working out. As long as you choose a marle with a breathable well made fabric, like this one from Lululemon, you'll actually be surprised at how subtle you're workout will appear.
All you need to do then is pick up black or grey runners and you're good to go, everything will match, and it wont look too 'coordinated'.
Photos by Nicole Cooper