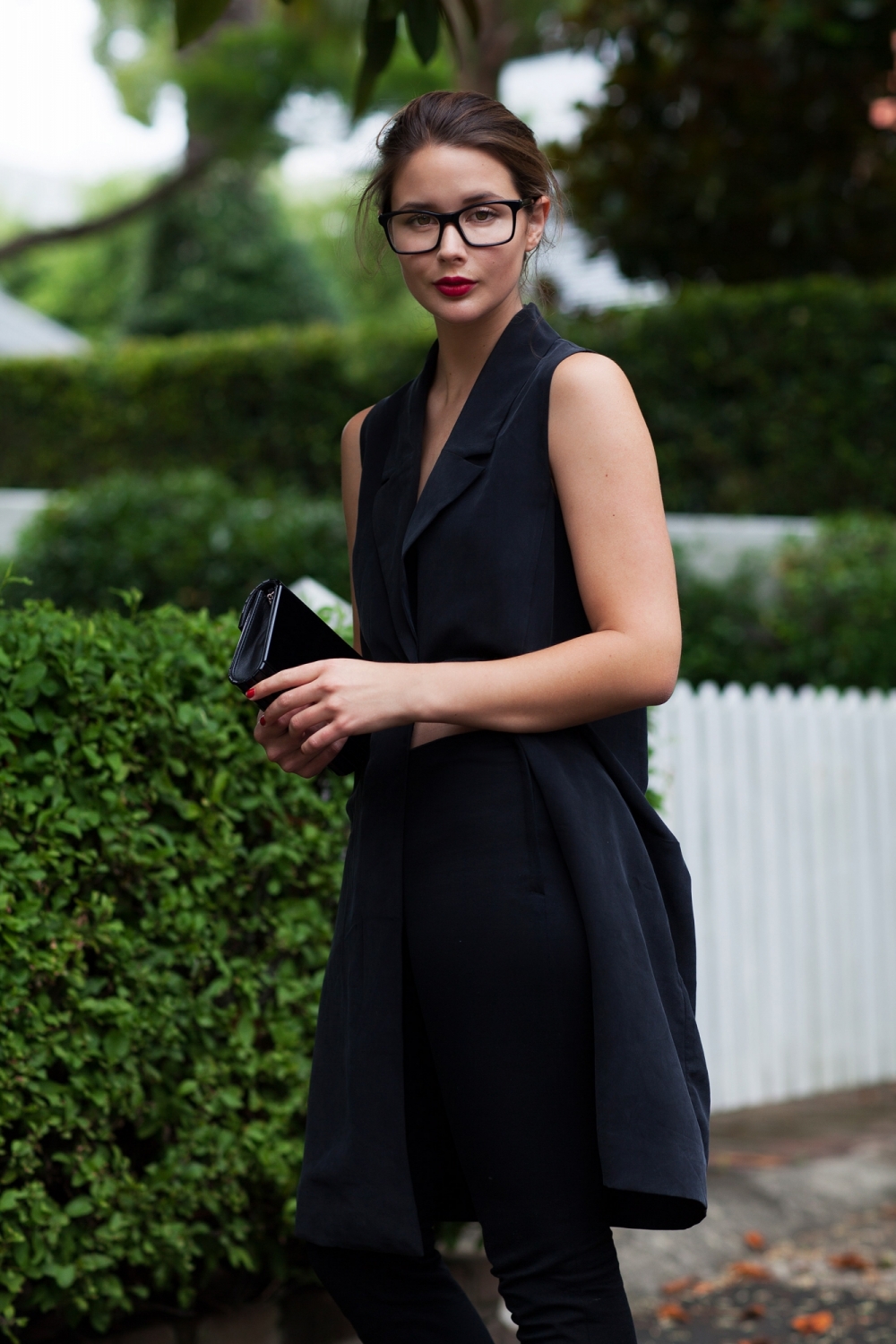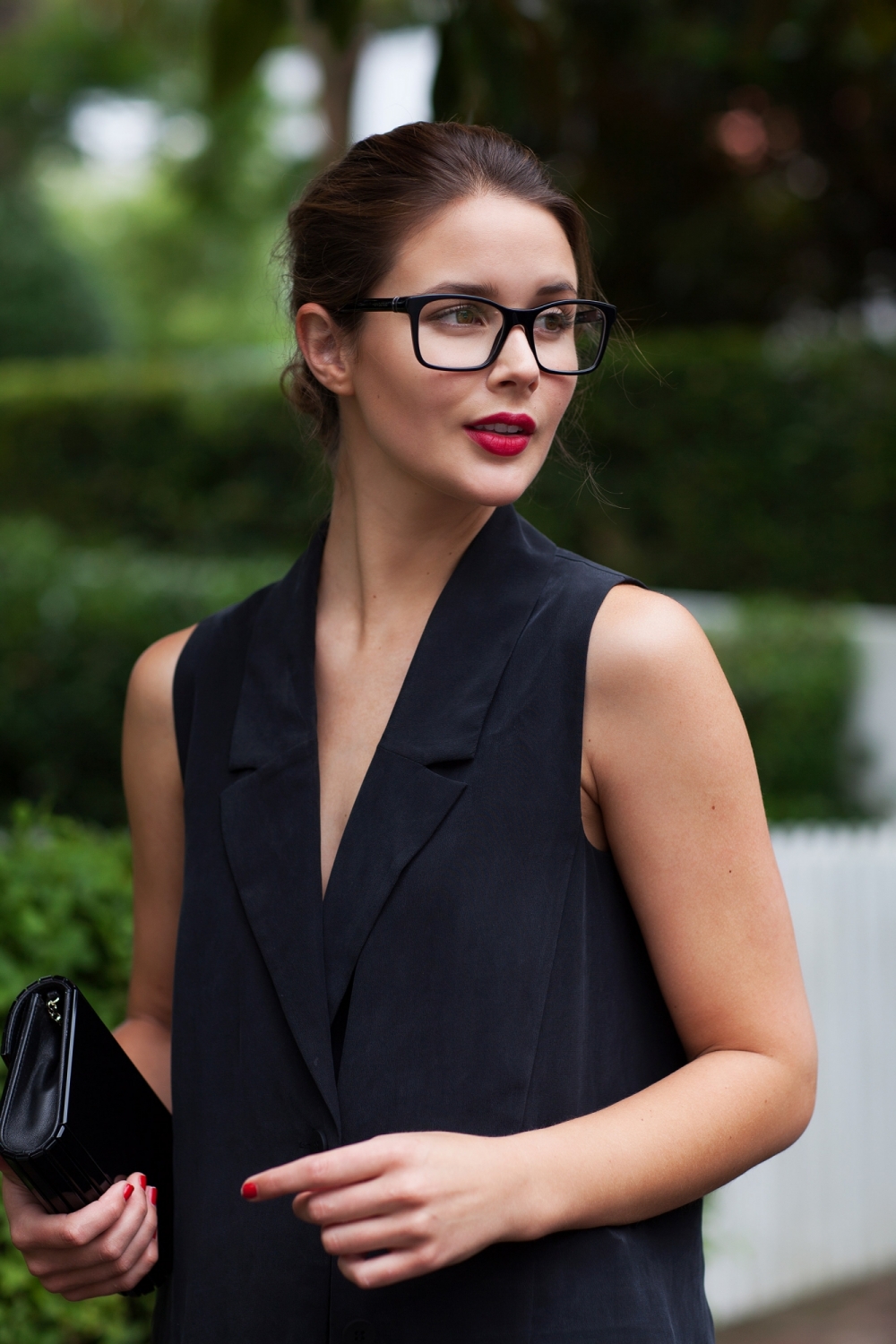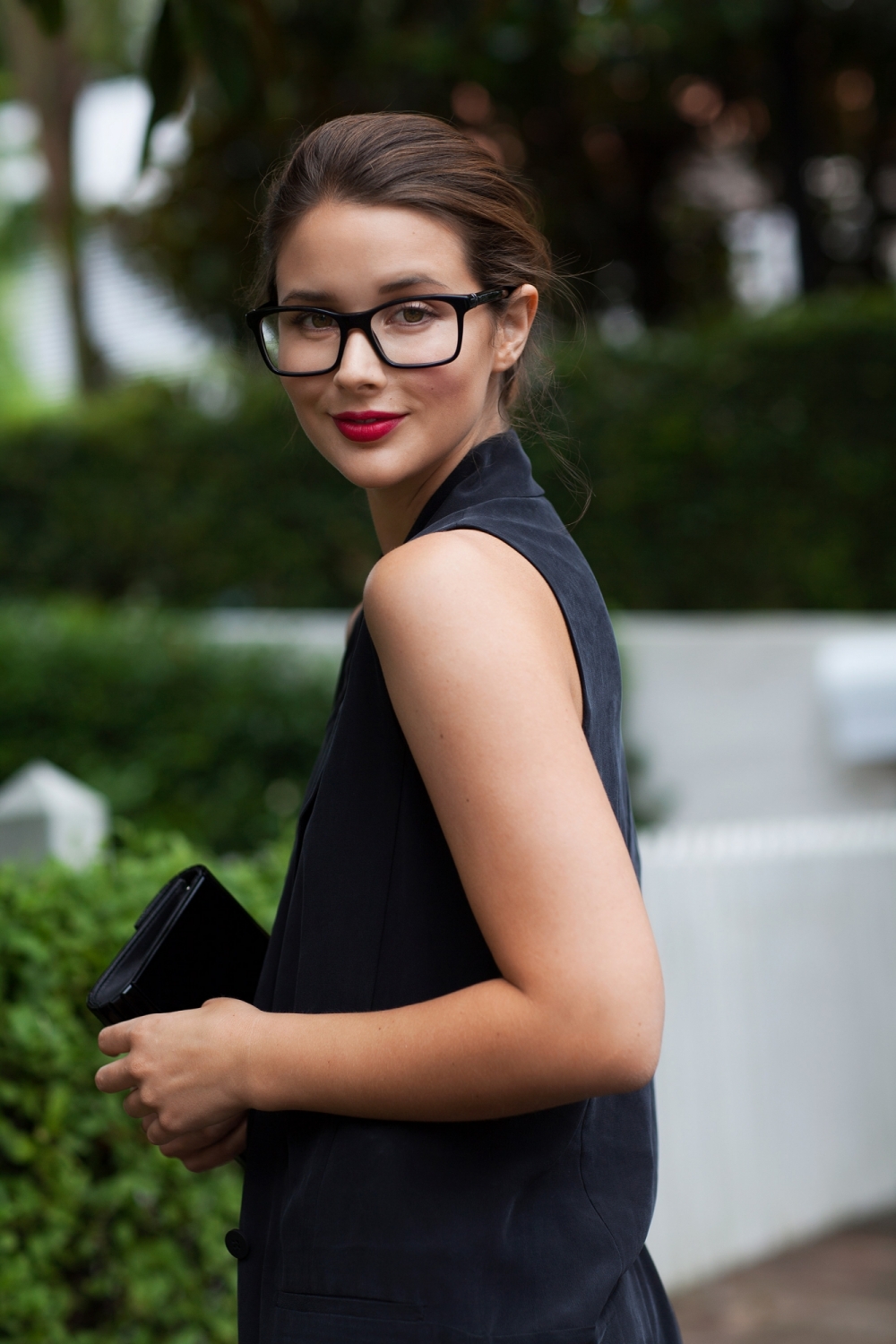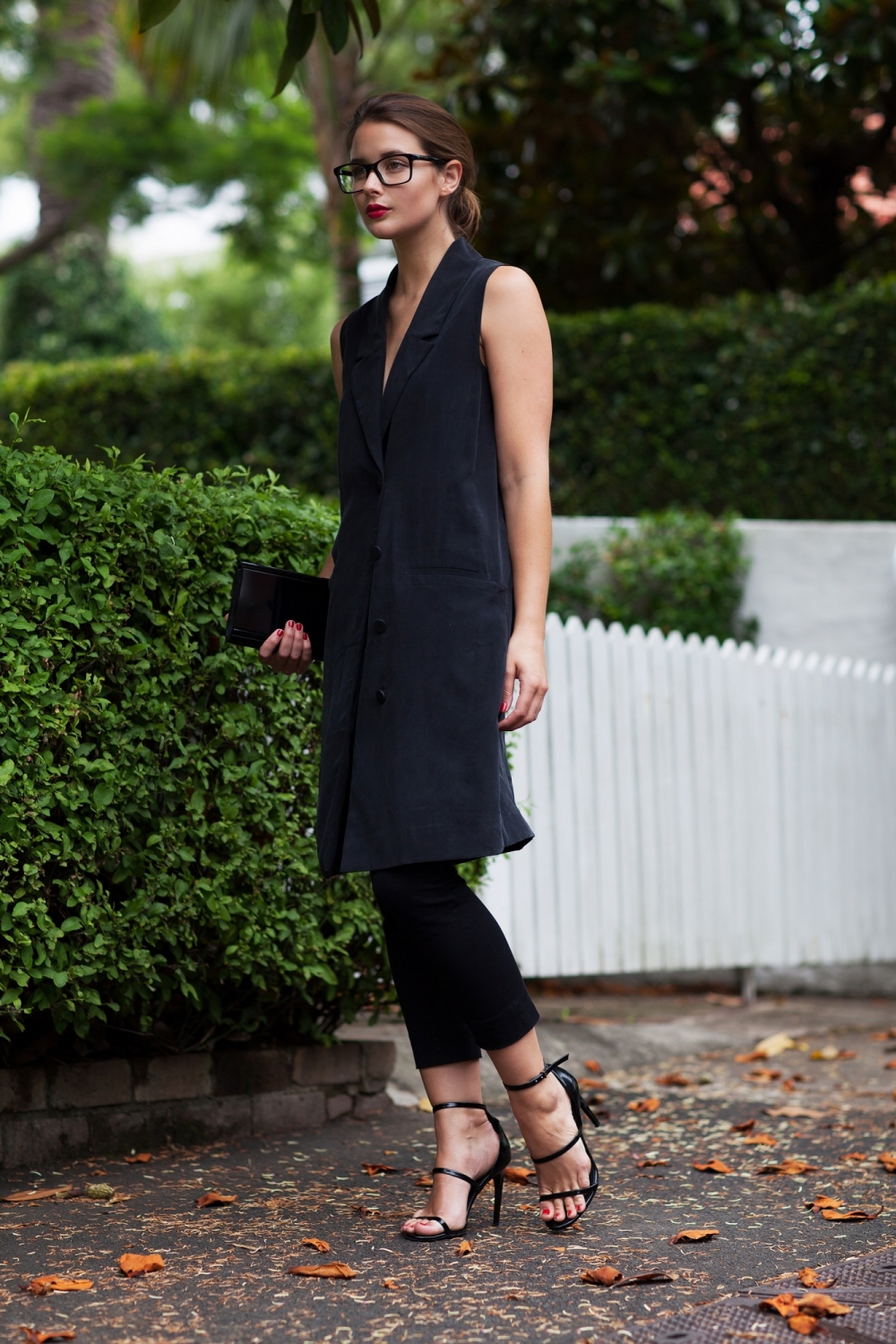 COS vest/dress and pants, Topshop heels, Nars lipstick, Jimmy Choo clutch, Bvlgari glasses
I joined the glasses club about a month ago after putting off an eye check for far too long. There's definitely a down side to generation Y and Z growing up on computers, and my years starring at excel sheets and phone screens for hours on end has finally taken its toll. The fun part is how different they make you feel, Its like the Clark Kent affect or something. At first I was self conscious that people thought I had fake lenses on as I went with a black frame. And lets get this straight, I wasn't the type that wore the clear fake lenses circa 5 years ago when they were 'trending', not my thing.
These wont be making a regular appearance in my posts, but thought they should every once in a while just in case I have to wear them more often!
Photos by Ana Suntay-Tanedo