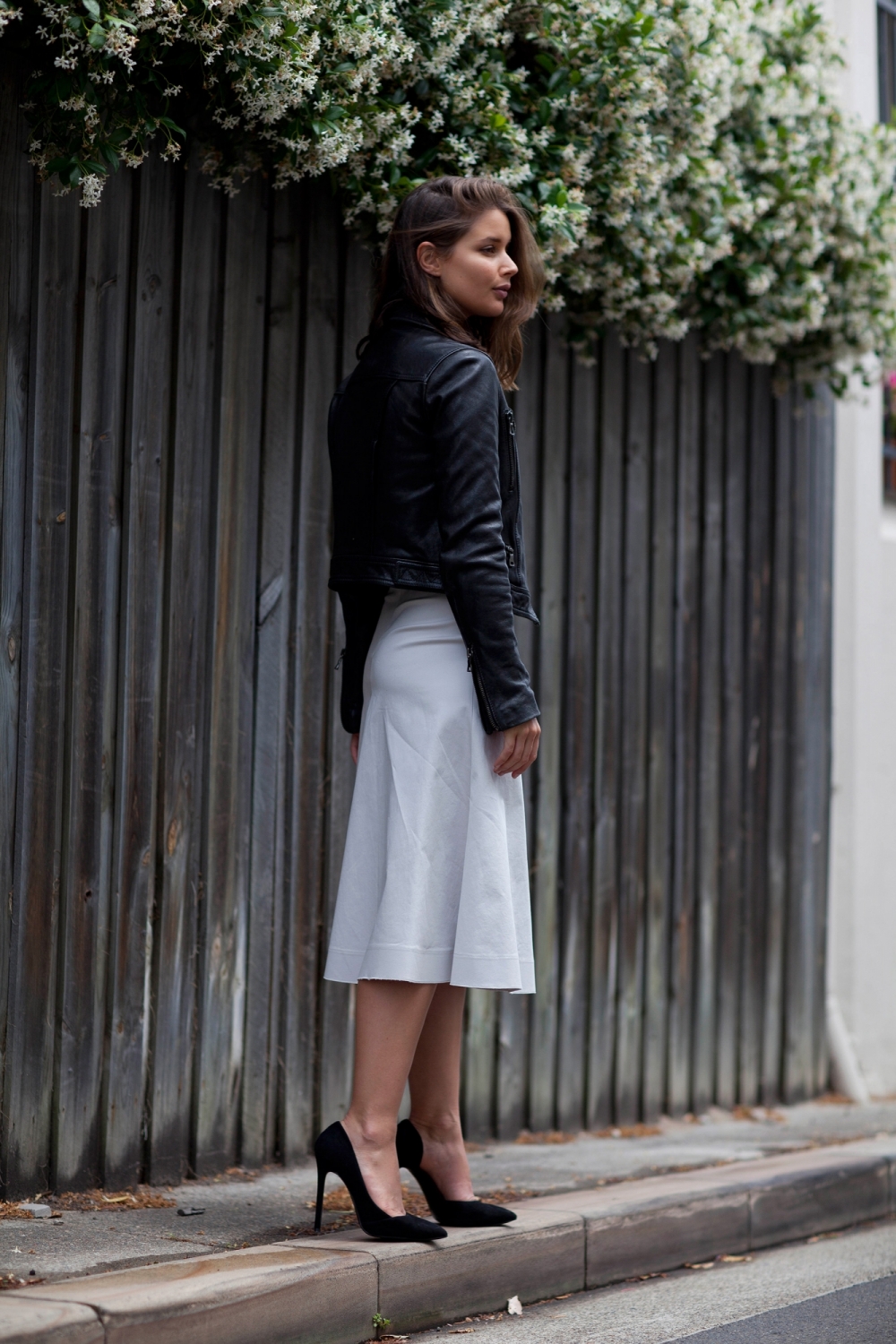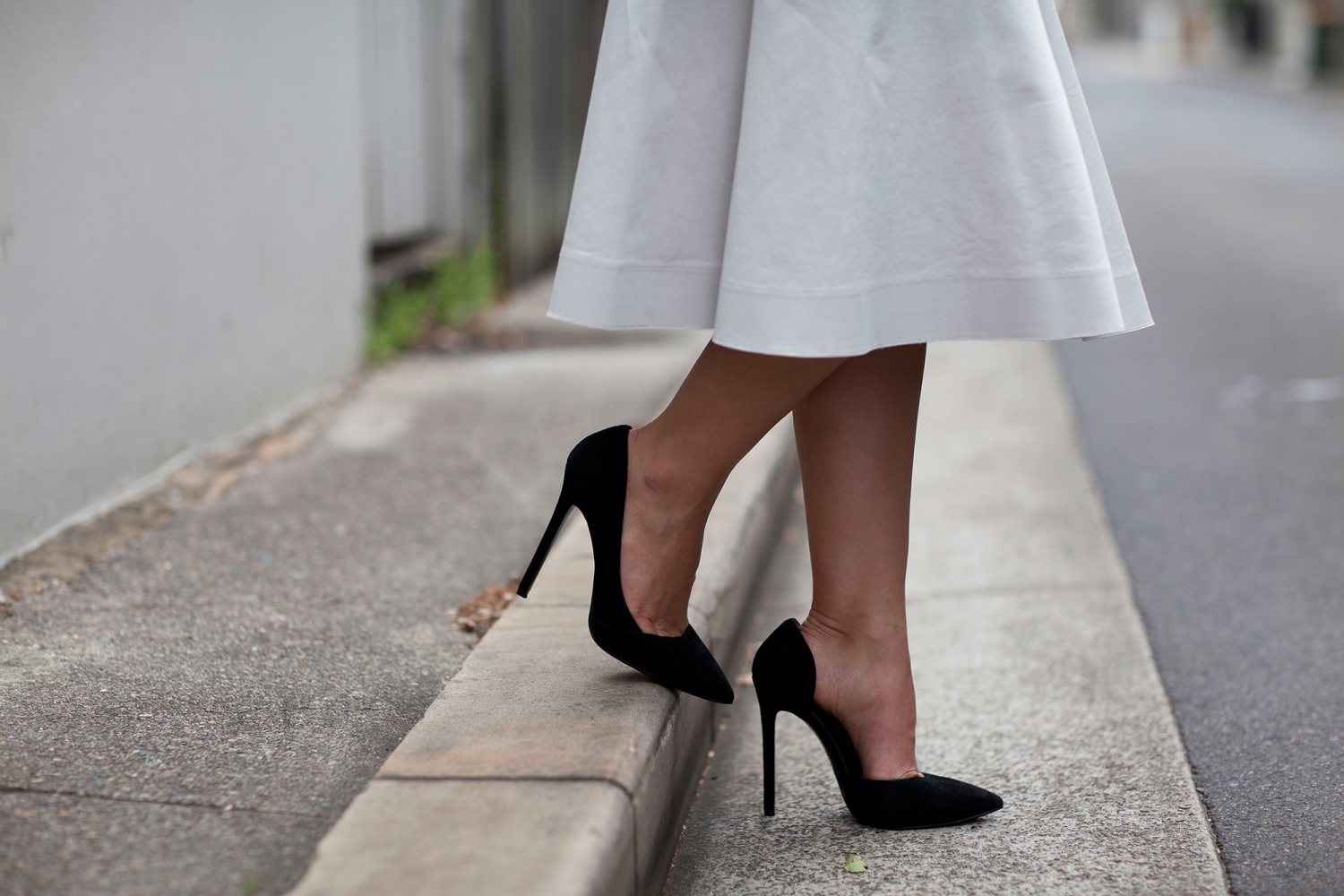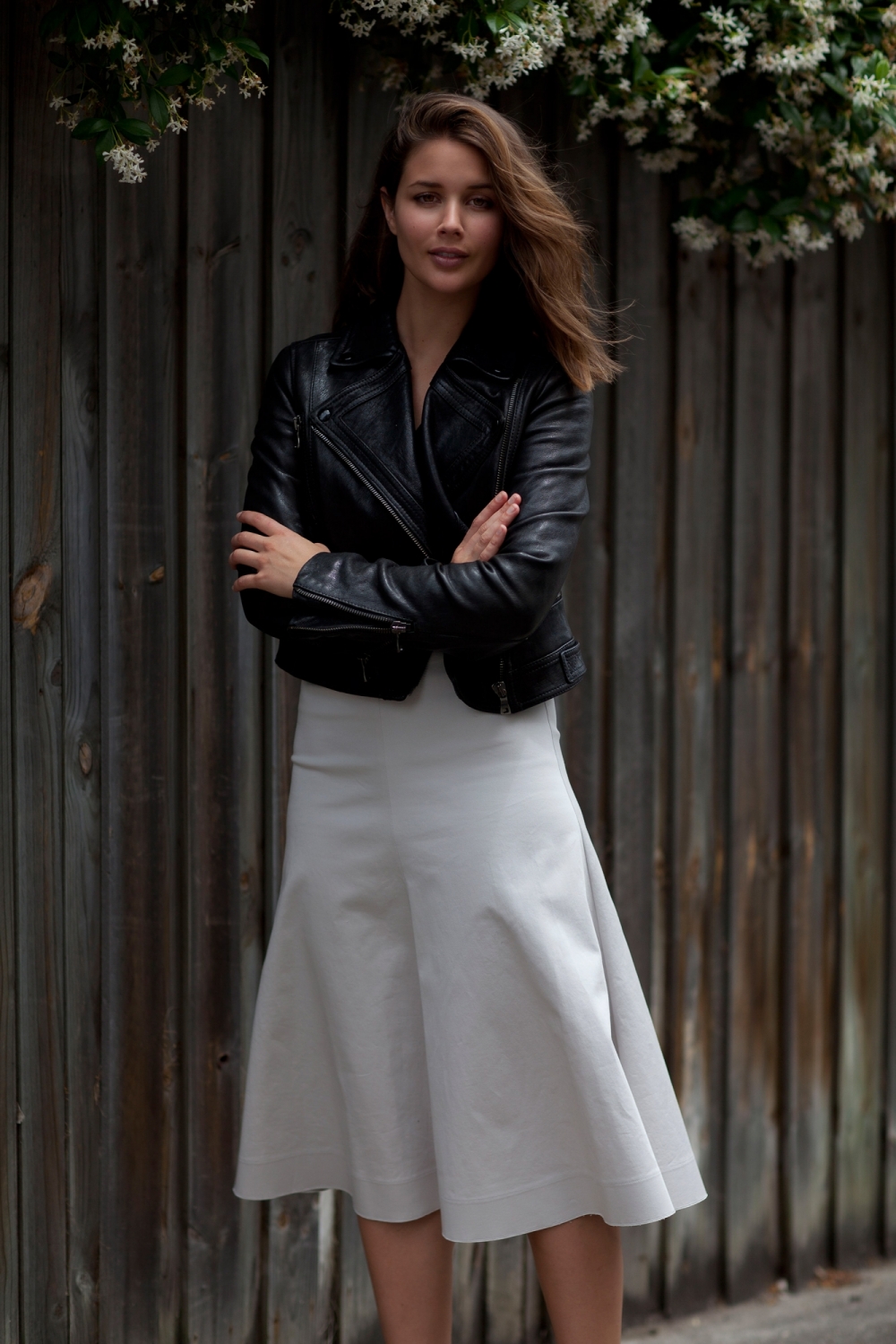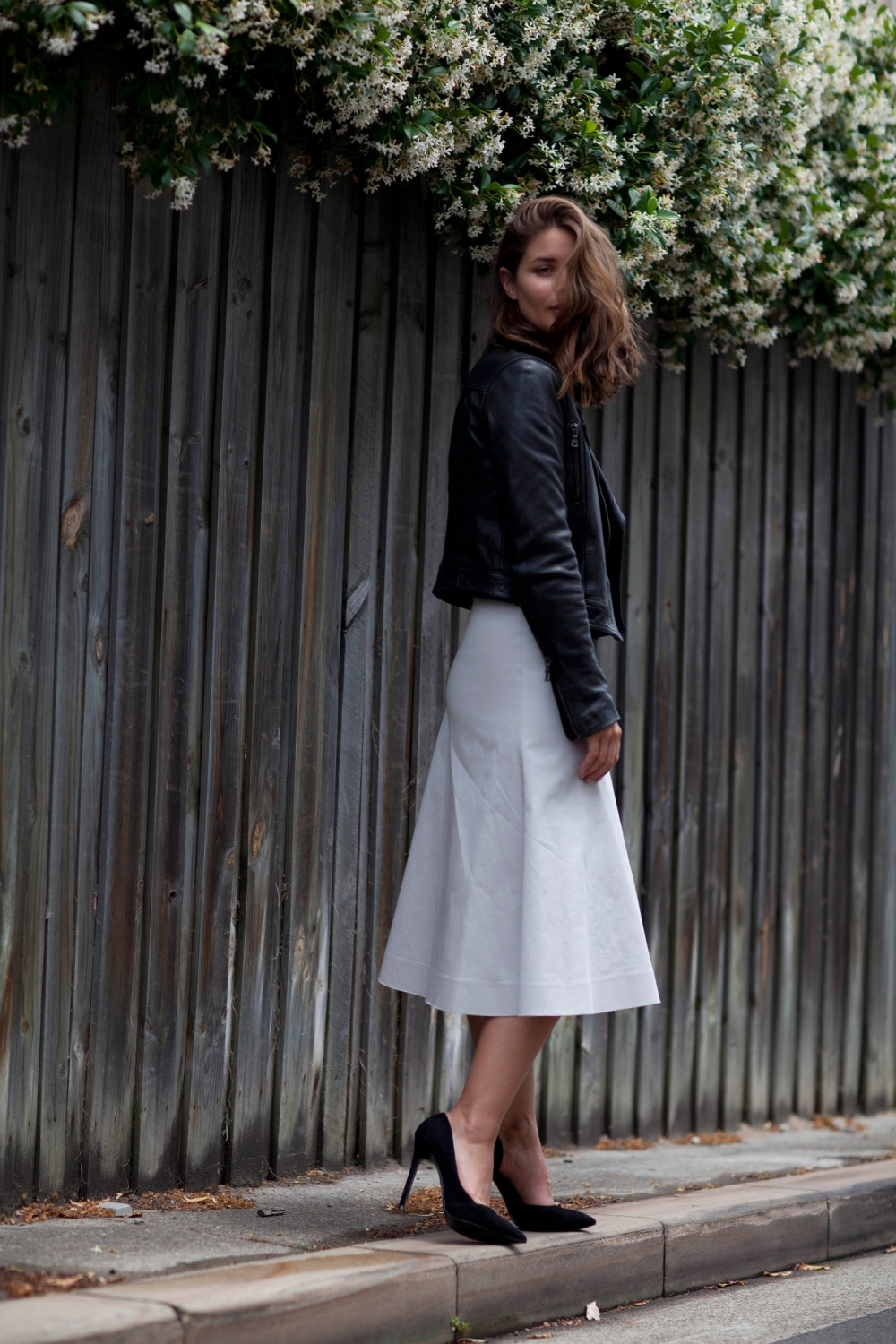 Scanlan Theodore skirt, Proenza Schouler leather jacket, Asos top, Harper and Harley for Tony Bianco heels
Walking the line between tough and feminine can be tricky, you can do either quite easily, but when you don't want to sway too far either way there are a few styling tricks to try.
To Toughen
1. leather is going to toughen up an outfit no matter what, invest in a leather jacket that works with everything. For me this means a slightly cropped style like this one that shows my shape. If you want to go for more of a tomboy look then a longer lined leather jacket that ends around your hips is going to work better, and will also elongate your torso.
2. Brogues, a boot or a flat masculine shoe can also work to downplay the girlyness of an outfit.
3. Denim will also balance out a dress or skirt that quite pretty, but will bring a casualness to the outfit, which you may or may not want.
4. If you're going to go for the 80's stud embellishment then keep it to a minimum, its one thing to add a little hardware but its another to look like you're in costume.
5. Dont forget that your hair and makeup can also play a signifiant role. Casual wavy hair that doesn't look like your carefully maintained it is going to look a lot more tough than a pulled back chignon, right?
To Soften
1. The midi skirt or dress with a hemline that moves out and away from the body, but also hugs your curves in the right places is going to make you feel amazing.
2. A high heel pump is one of the most classically feminine style of shoes, a no doubter if you want to play the role
3. A lip is going to instantly girl up an outfit. Opt for a classic red, or soft pink.
– GET THE LOOK –
SKIRT
Asos, Reiss, Giada Forte, Roksanda, Lucas Nascimento, Nicholas, Tibi, Topshop
LEATHER JACKET
Givenchy, Saint Laurent, Warehouse, Asos, Mango, BLK DNM, IRO, Saint Laurent
Photos by Ana Suntay Tanedo