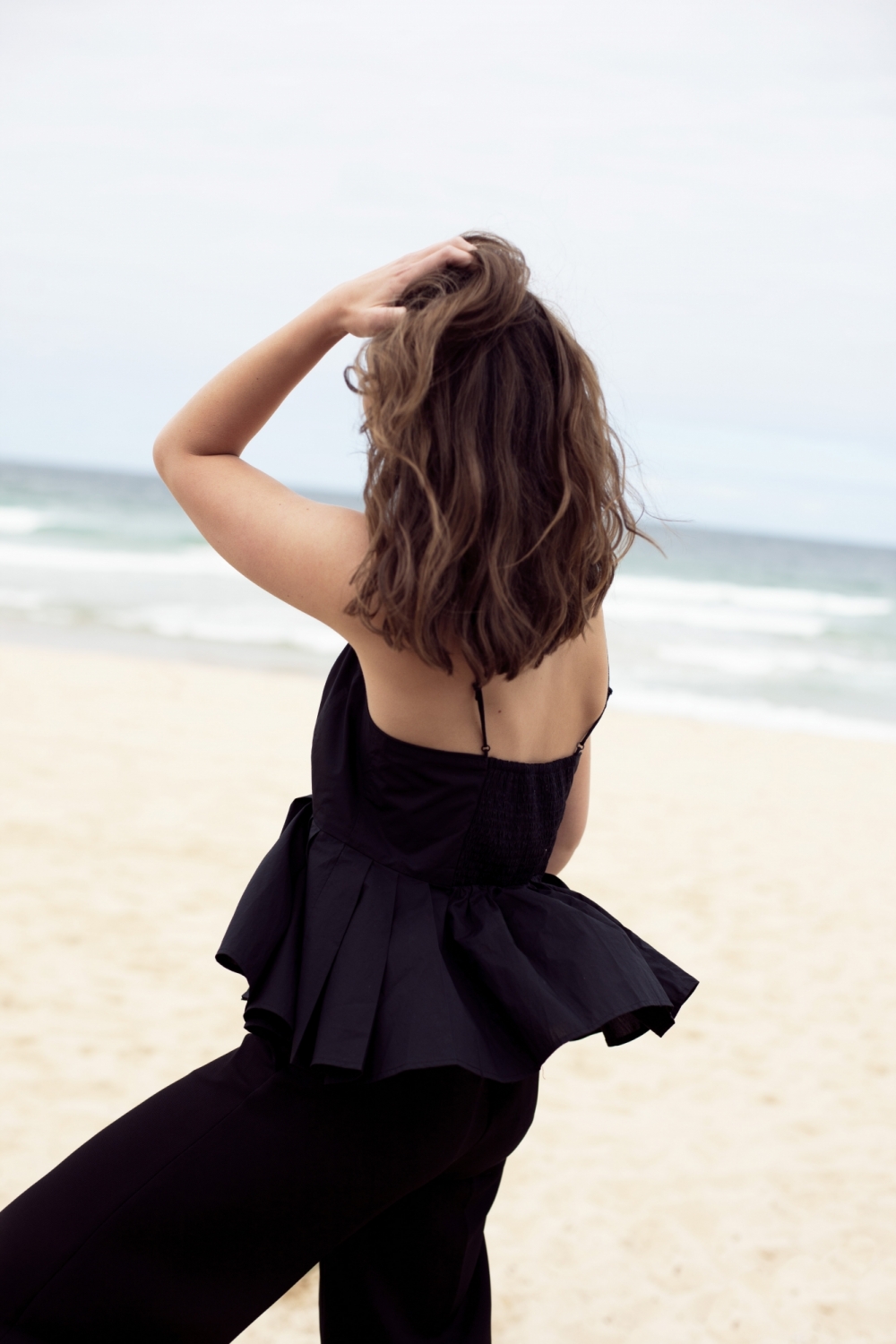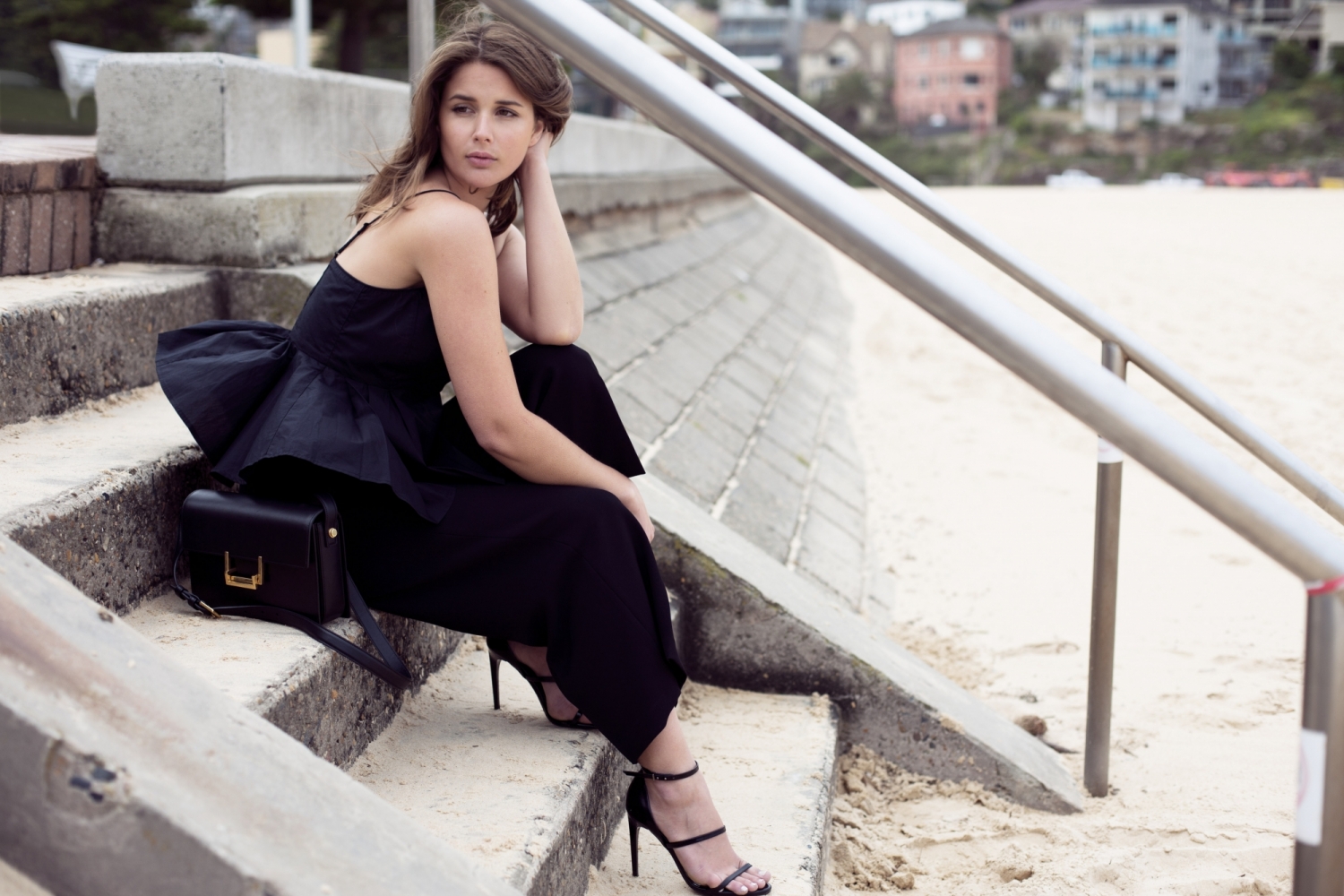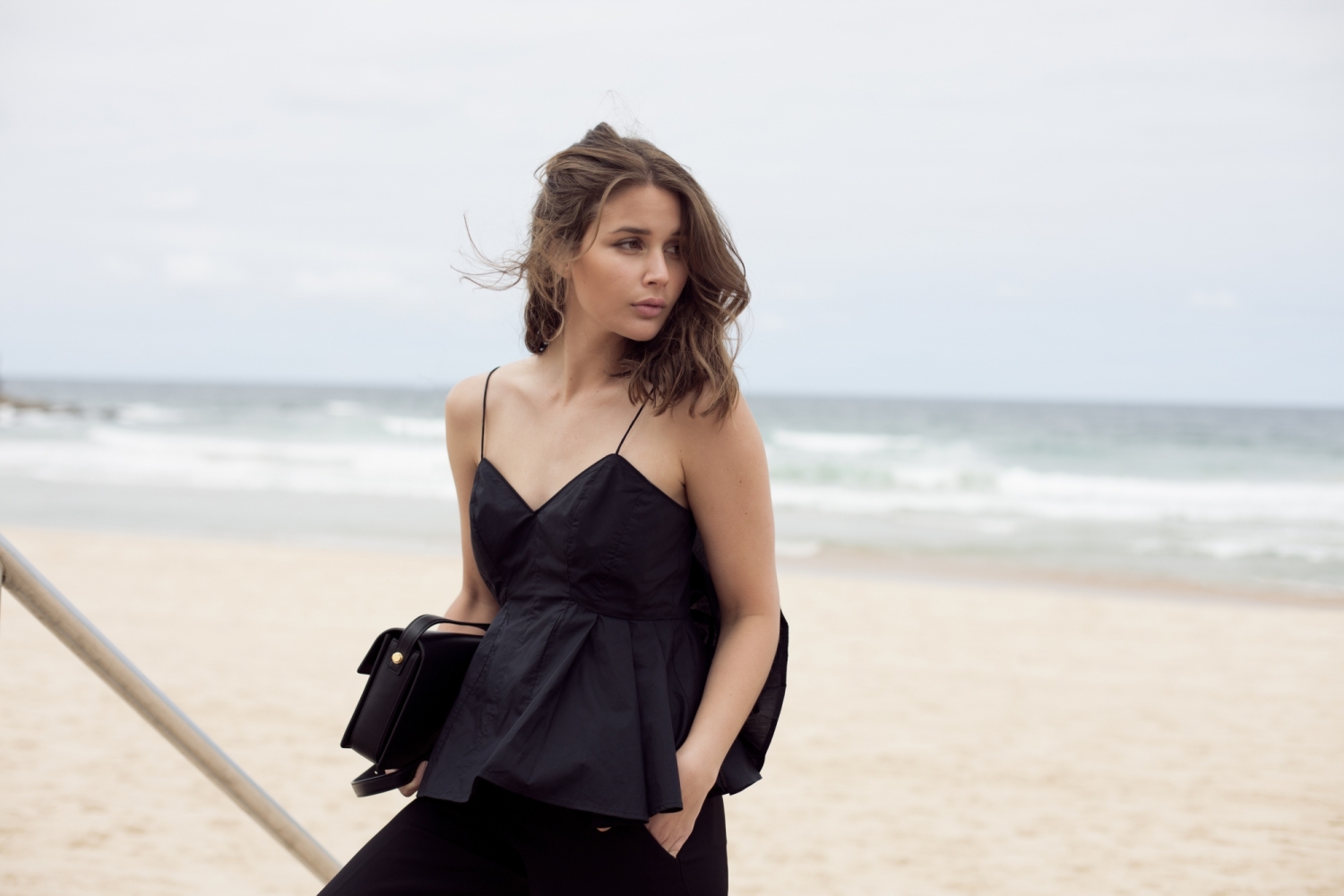 Country Road top and pants*, Saint Laurent bag, Topshop heels
Some may not always understand my black, white and grey style philosophy, but if you're reading this blog you're either a believer or at least some parts intrigue you! Just because the temperature rises and white is hot on the agenda, doesnt mean you can't wear black, or a head to toe black outfit for that matter.
The trick is to select pieces that firstly are more summery in style; Thin straps, lighter fabrics. But also go for pieces that don't hug the skin. This top is great as it lets the cool air underneath. And some cropped wide leg pants are going to be your best friend this summer. They're the perfect balance between comfort and chic.
An iconic Australia summer means 30 degree days, cicadas, the smell of sunscreen and sunlight that seems to last forever. I'm sure you've seen, or at least heard of Gemma Ward's return to the Australian fashion world by being the face of Country Road's summer film, which sums up an Aussie Summer quite nicely. But if you haven't then go take a peek. Seeing her and her daughters big blue eyes is like absolutely heaven.
Photos by Zanita
*Advertorial pieces