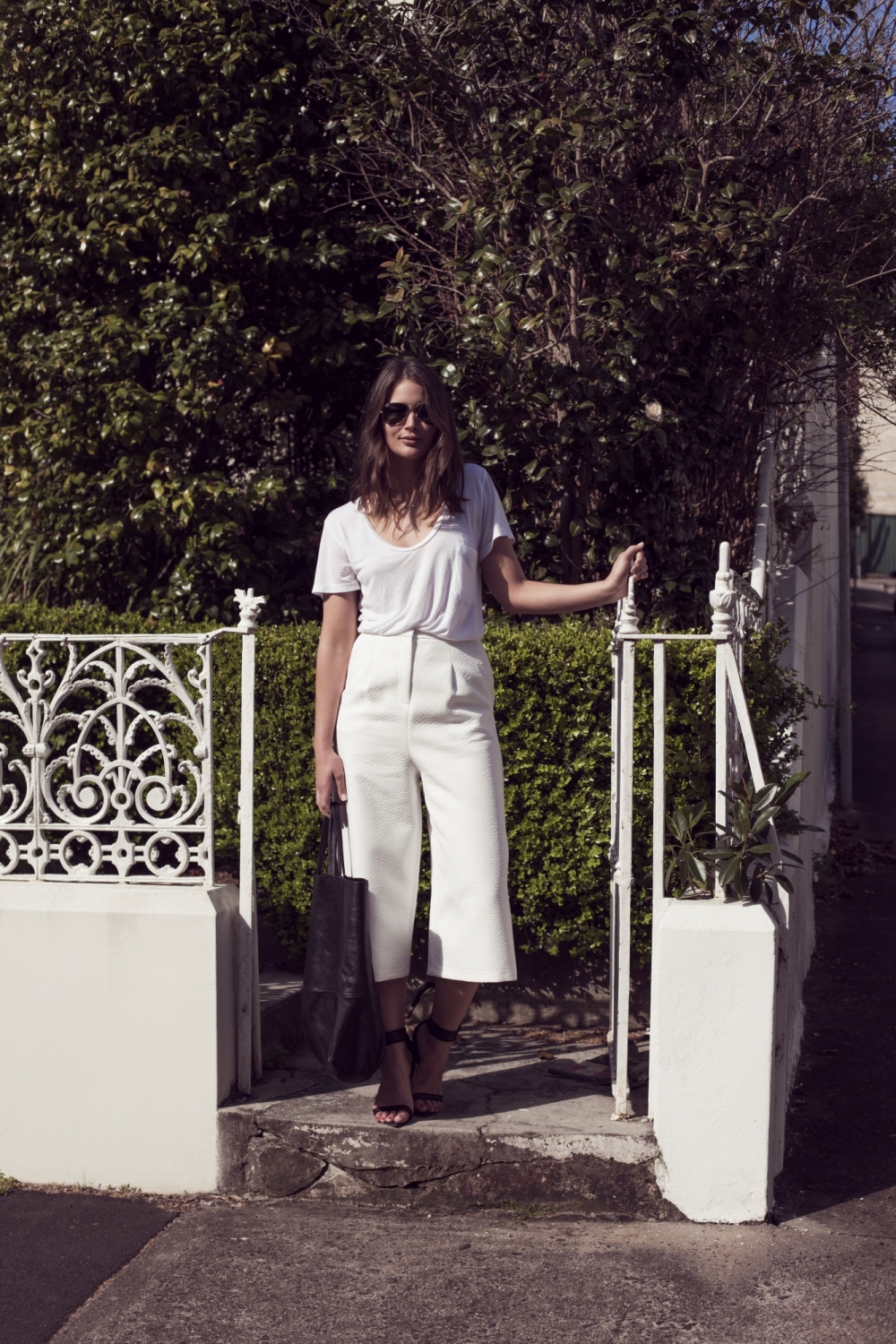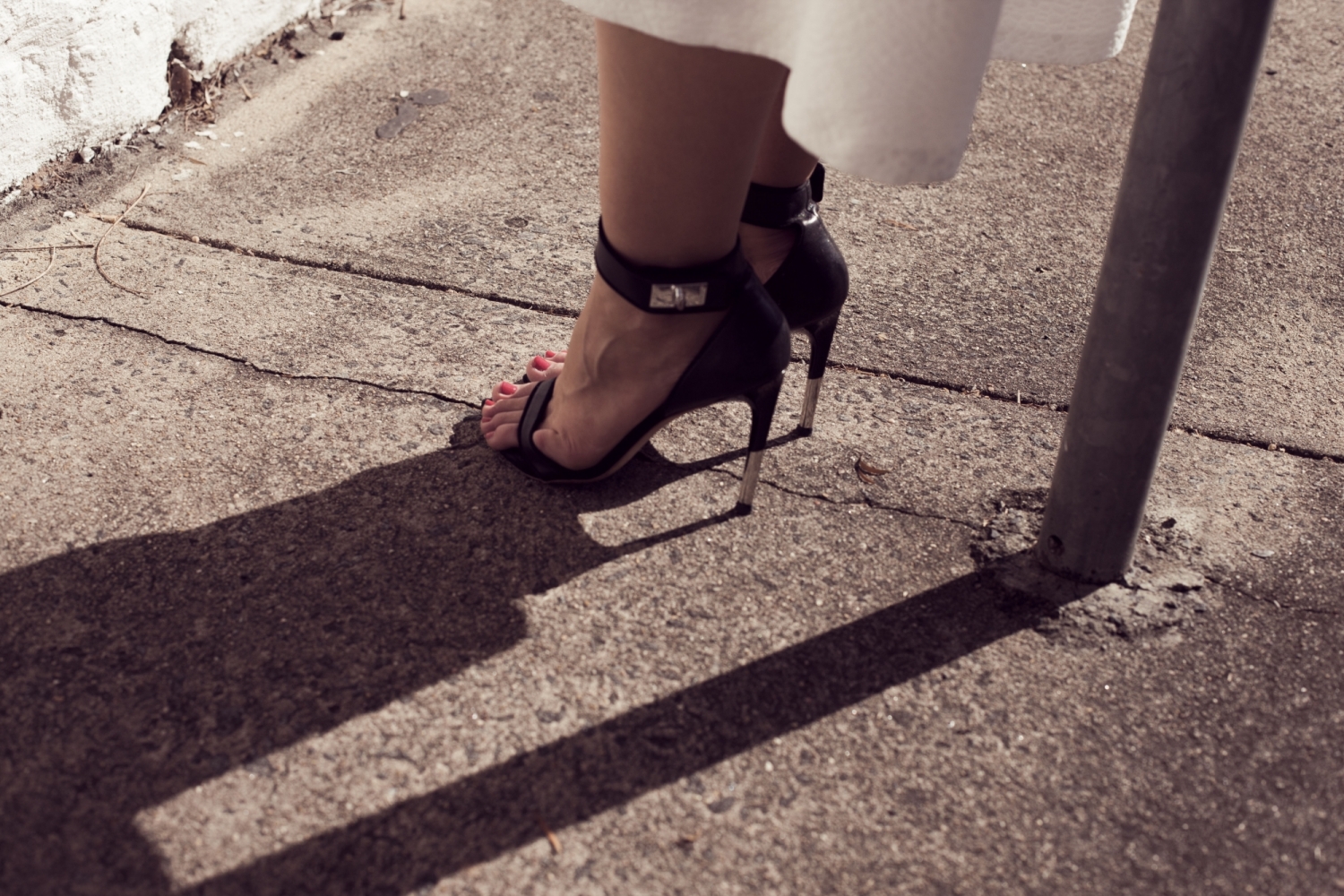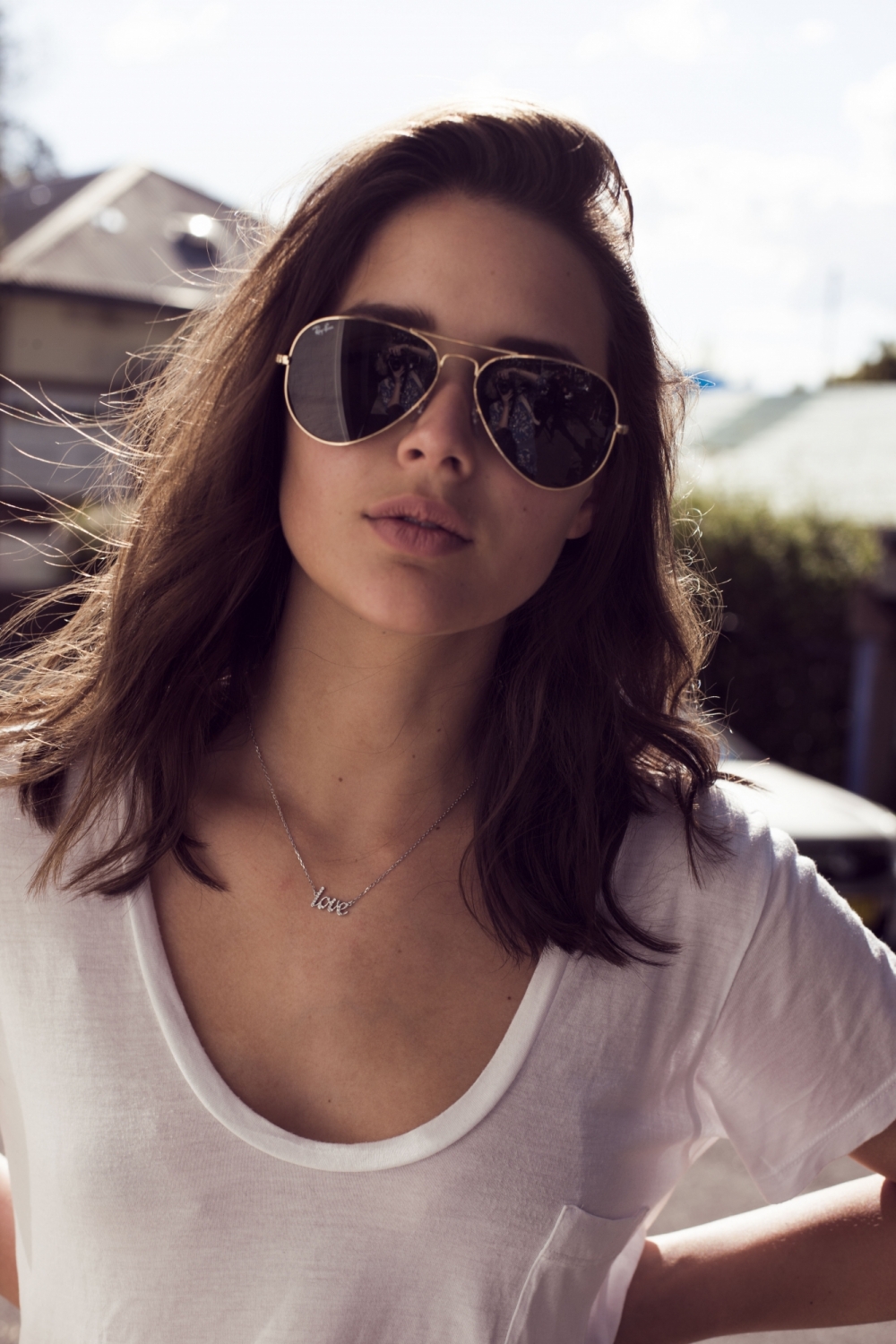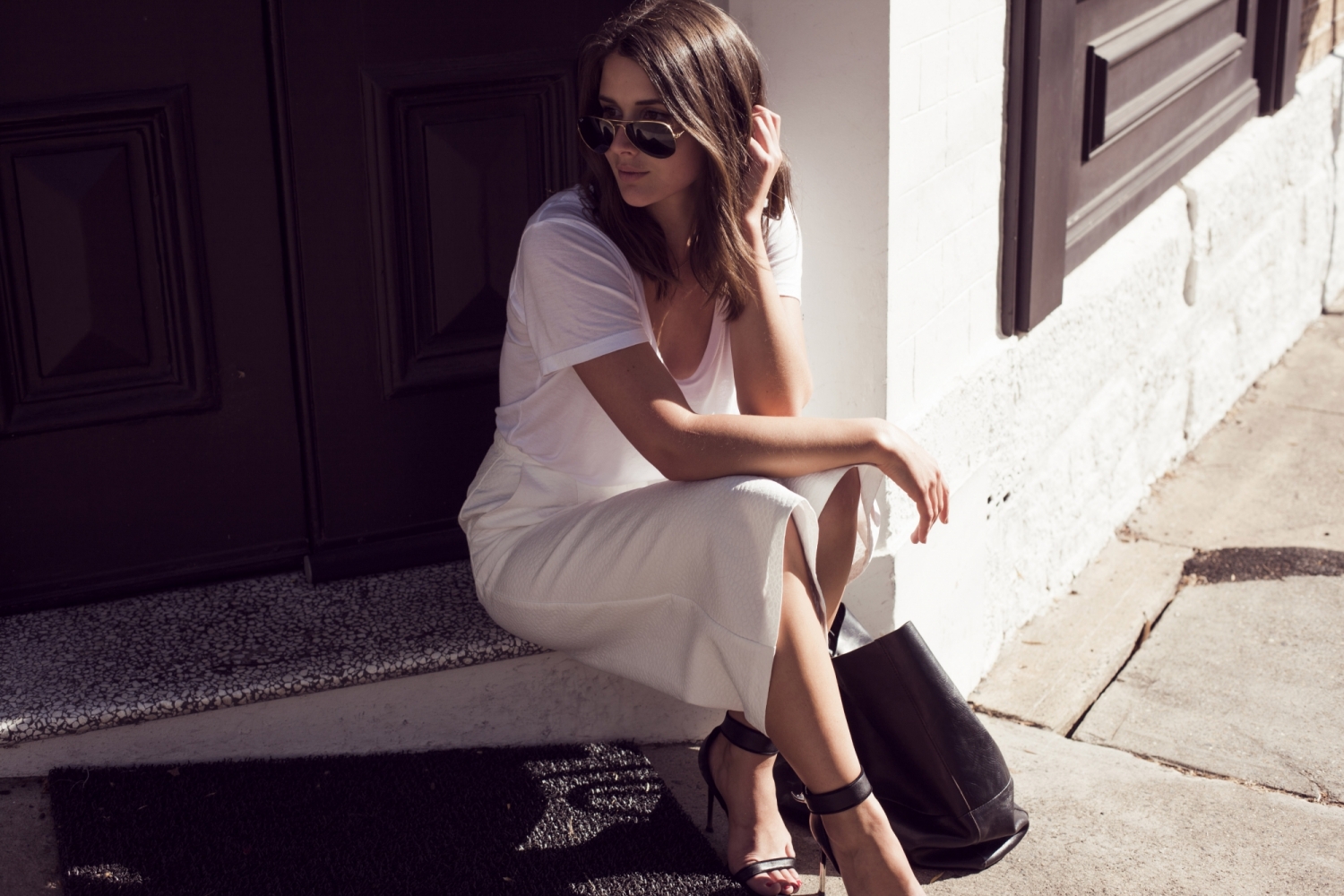 Topshop culottes, T-shirt (similar), Ray-Ban sunglasses, Swarovski necklace*, Givenchy bag and heels, leather tote (similar)
Look, I totally get it. The word culottes is the least chic of items floating around fashion land right now. Lets call them cropped wide leg pants if that makes you more comfortable.
However, naming aside, culottes can be very chic, especially if styled accordingly. Just think of them like the pants version of the midi skirt. The beauty of these pants is that they assists with giving you shape around the waist, makes your ankles and calves look particularly slender and all whilst also hiding problematic areas around the hips and thighs. You kind of have to love them just for helping a girl out!
How to style them? A heel is going to instantly elevate this look. As for tops, I would go with something thats going to show your figure. Tuck it in or go for a style that's already cropped.
If its a little cooler where you are throw on coat or trench that's the same length as your pants, in a matching or complementary colour. Or snuggle up in cropped knit.
Convinced yet?
Photos by Zanita
*Advertorial item