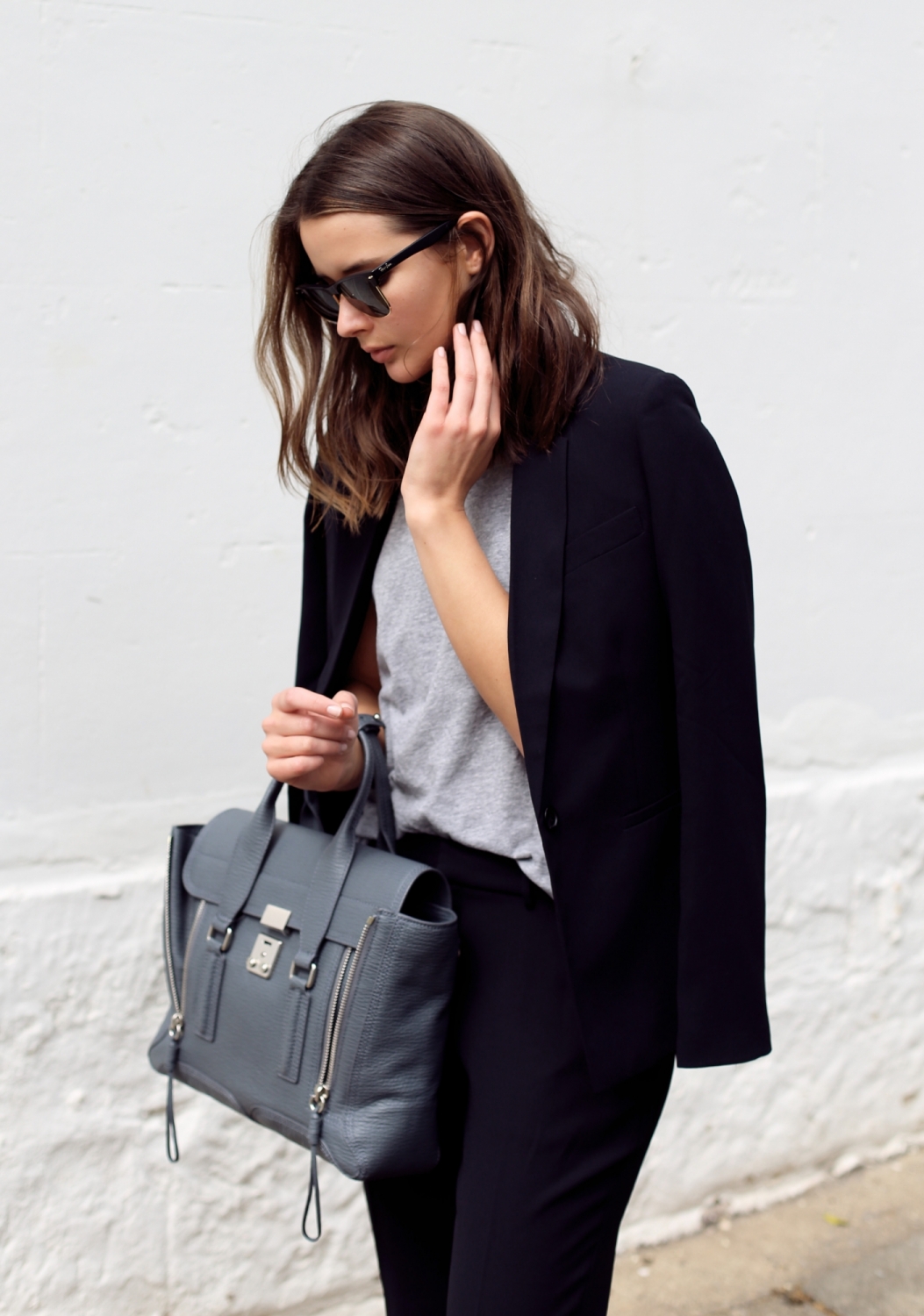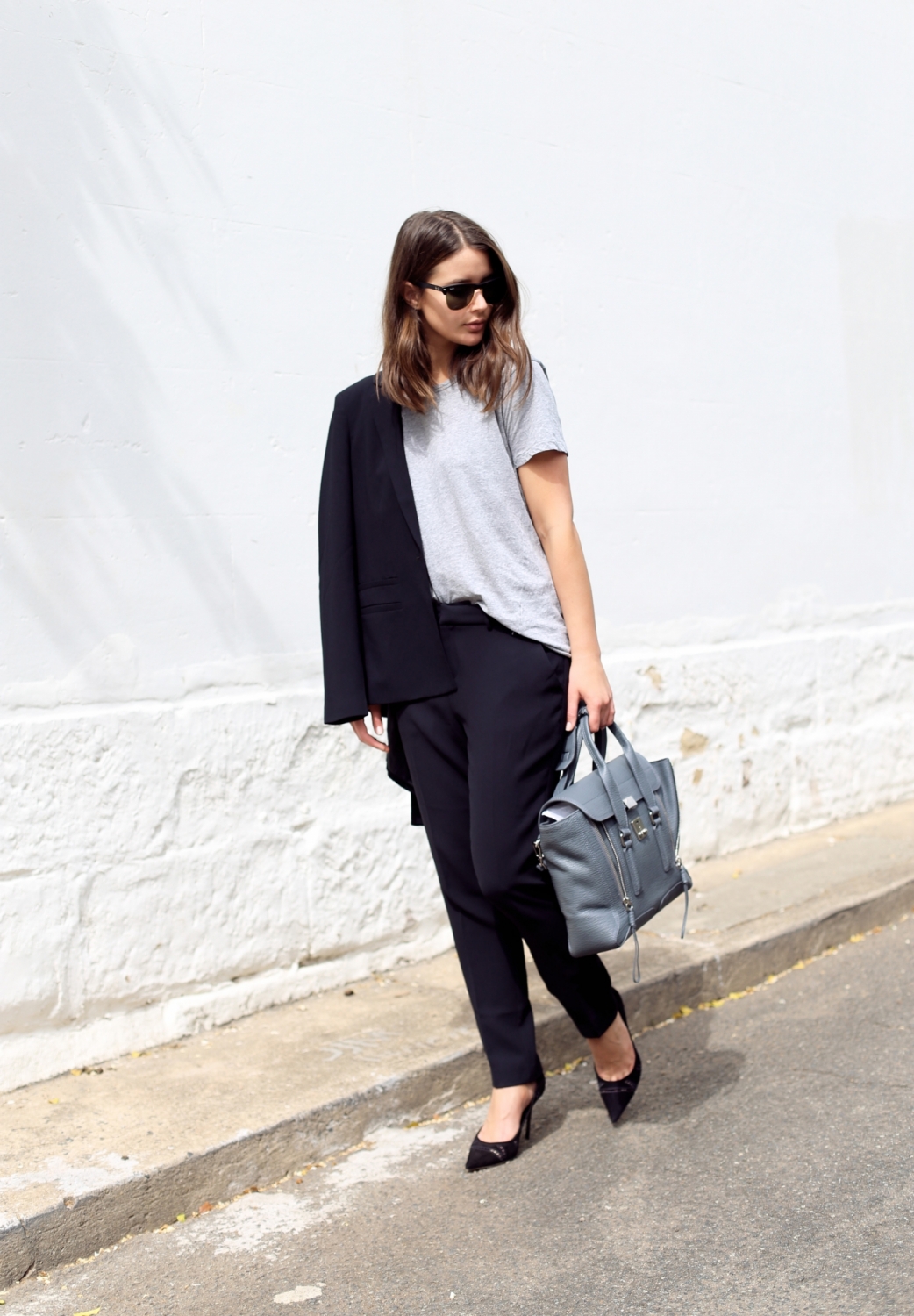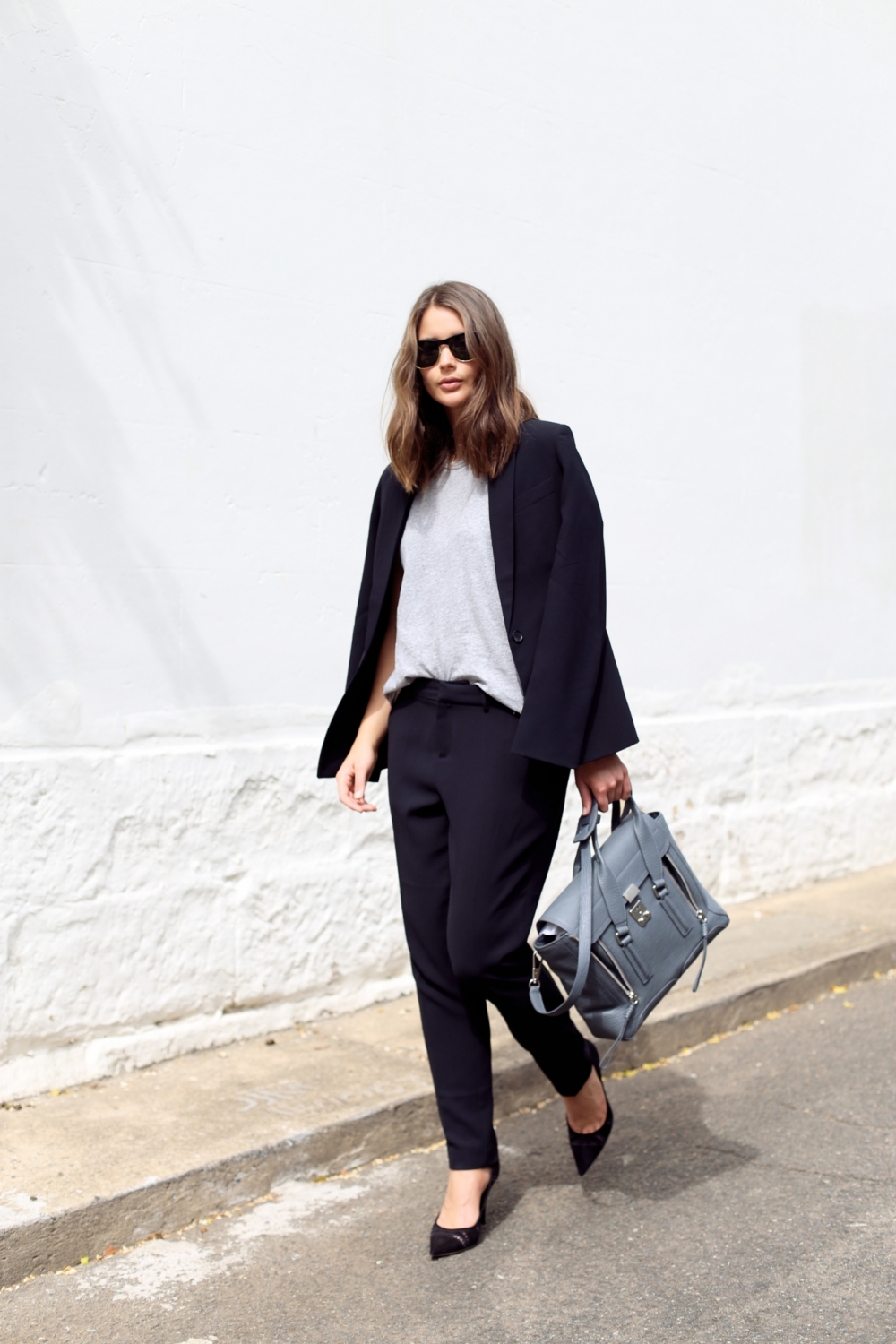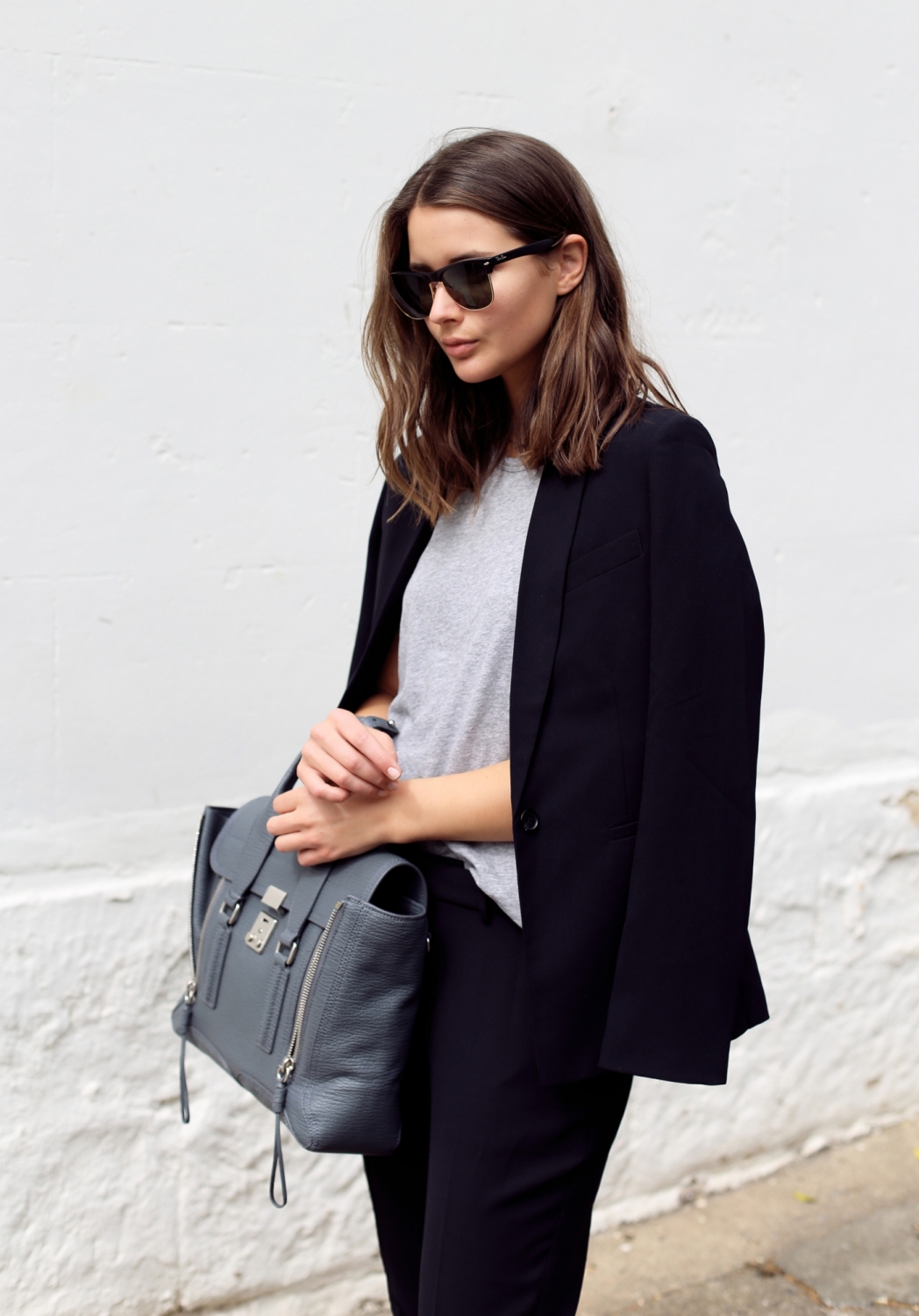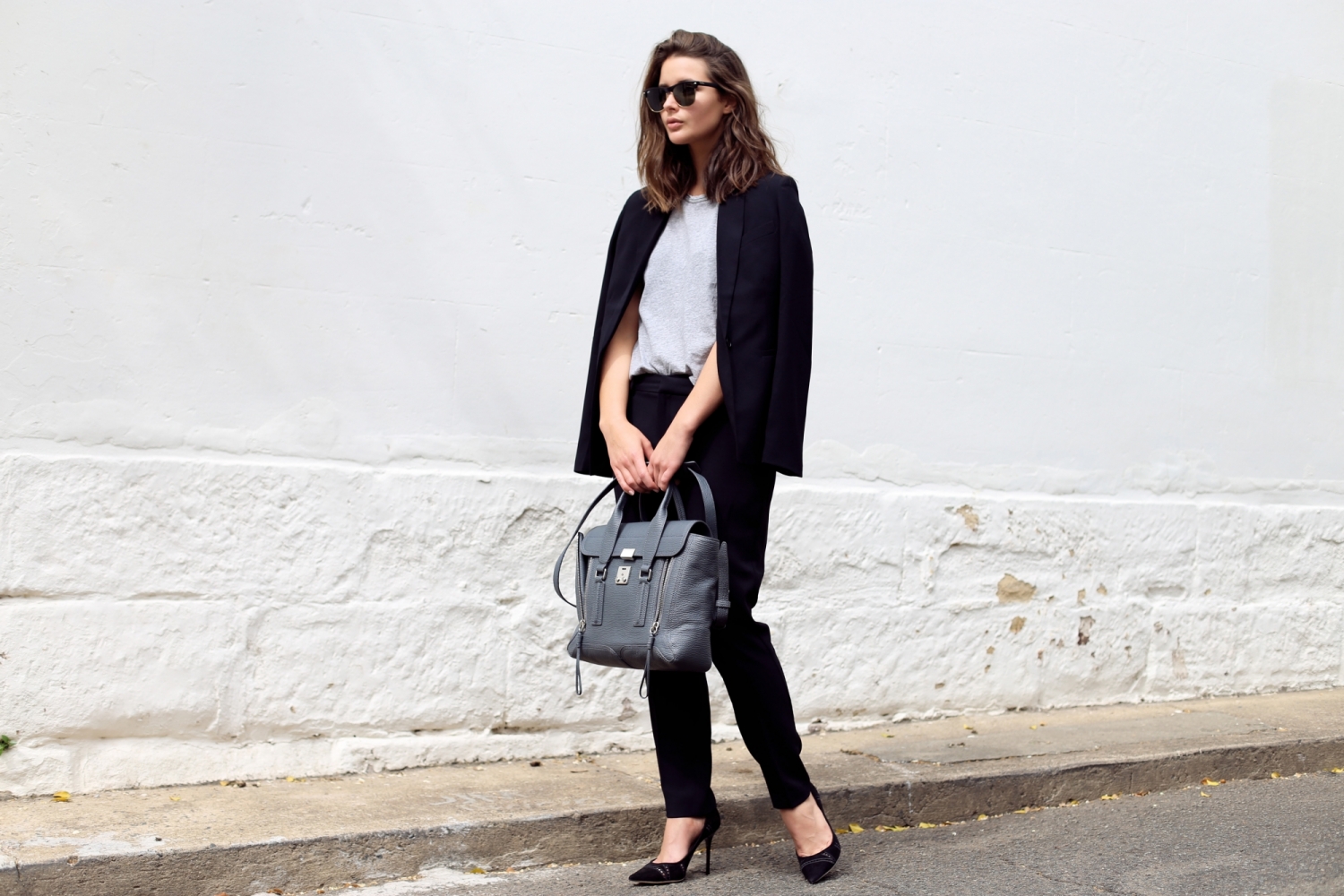 Joie trousers and blazer, Bassike tee, Jimmy Choo pumps, 3.1 Phillip Lim bag*, Ray-Ban sunglasses
This is my idea of the perfect work ensemble. A tailored jacket and pants relaxed with a cotton tee. But one of the most important aspects of prepping your work outfit is making sure you have the right bag!
This 3.1 Phillip Lim grey pashli bag from Monnier Freres is an ideal size for the average working woman. Its the medium size, but they also come in small and large, as well as a backpack. The medium is perfect for a notebook (a little smaller than A4) a spare pair of flats, and your on the go beauty bag to get you touched up before after work drinks.
However, if you're needing to carry your laptop with you then go up a size to the large, and then you'll be able to carry your A4 notebook and maybe a couple of text books as well! Same deal with the backpack, and with the extra comfort factor for your shoulders.
Monnier Freres may just have one of the most well curated selection of designers bags. As someone who wants to update their bag its pretty enticing!
If you're in the market or just interested in a browse, below i've selected a bunch of work bags suitable for a range of needs.
THE UNI/SCHOOL BAG
phillip lim backpack, APC tote bag, Kenzo tote bag, Alexander Wang
THE TAKE HOME WORK BAG
Large Phillip Lim bag, Carven, Burberry, Sophie Hume tote bag
THE LEAVE WORK AT WORK BAG
Karl Largerfeld bag, Small Phillip Lim bag, Chloe bag, Proenza Schouler bag
*Advertorial product