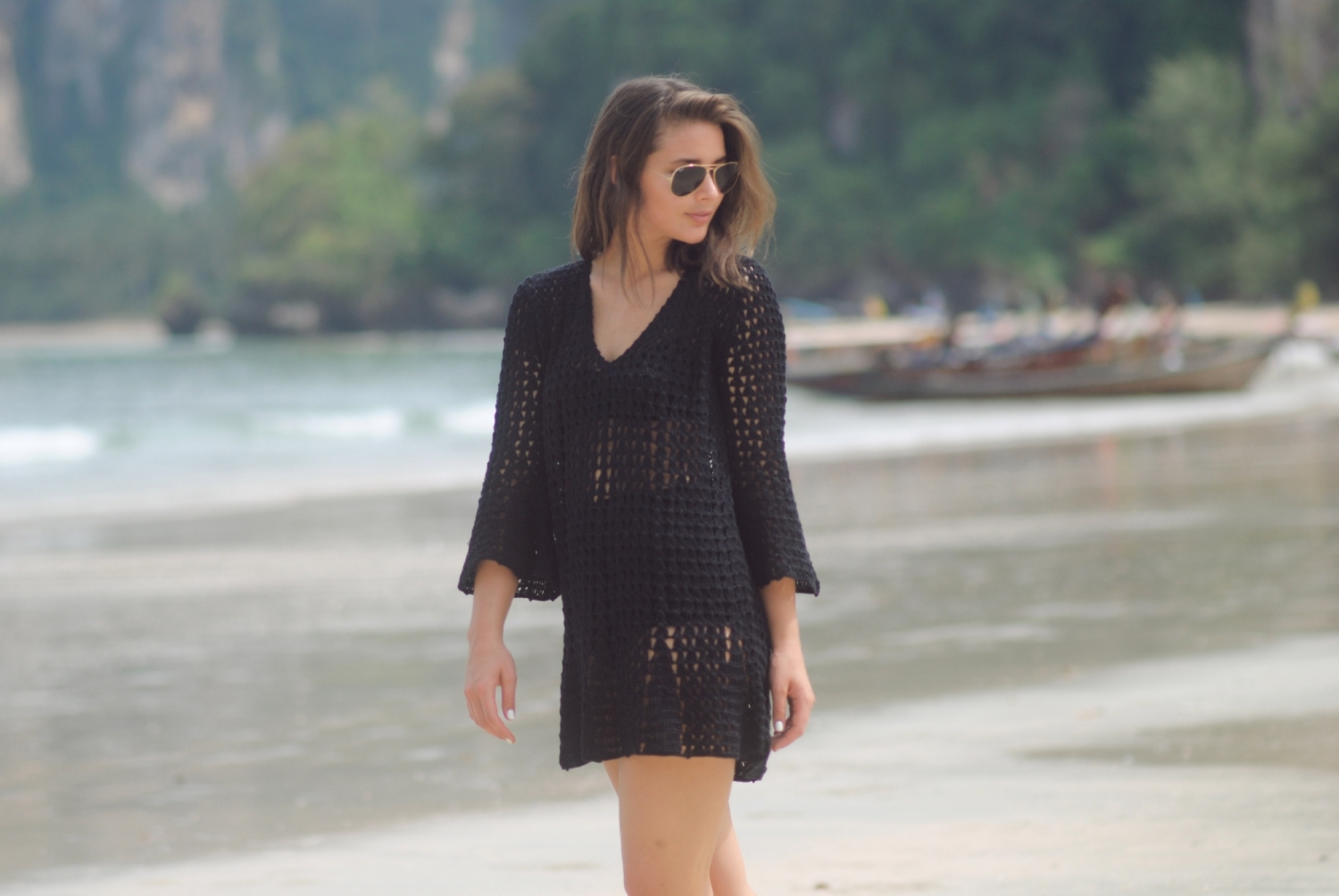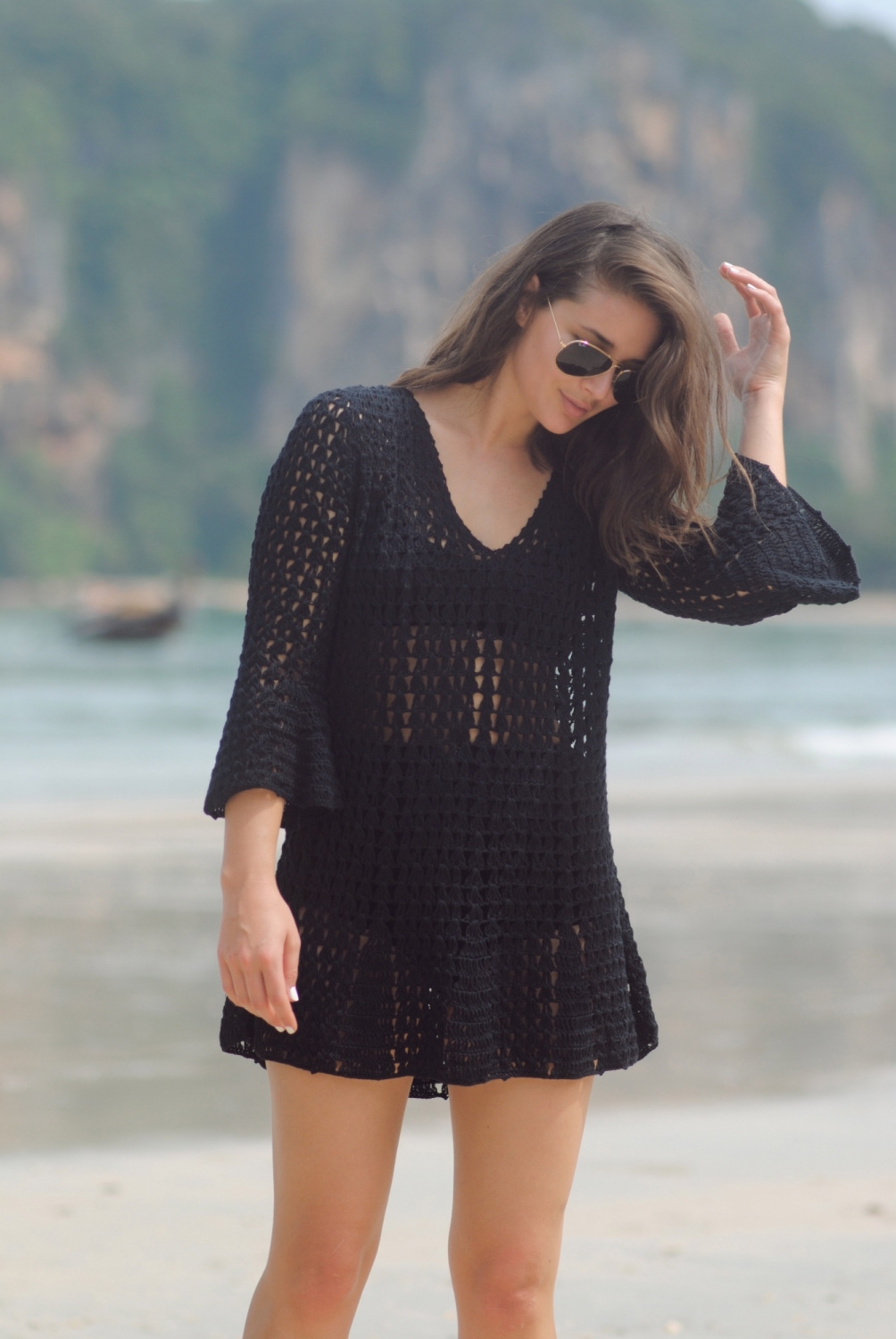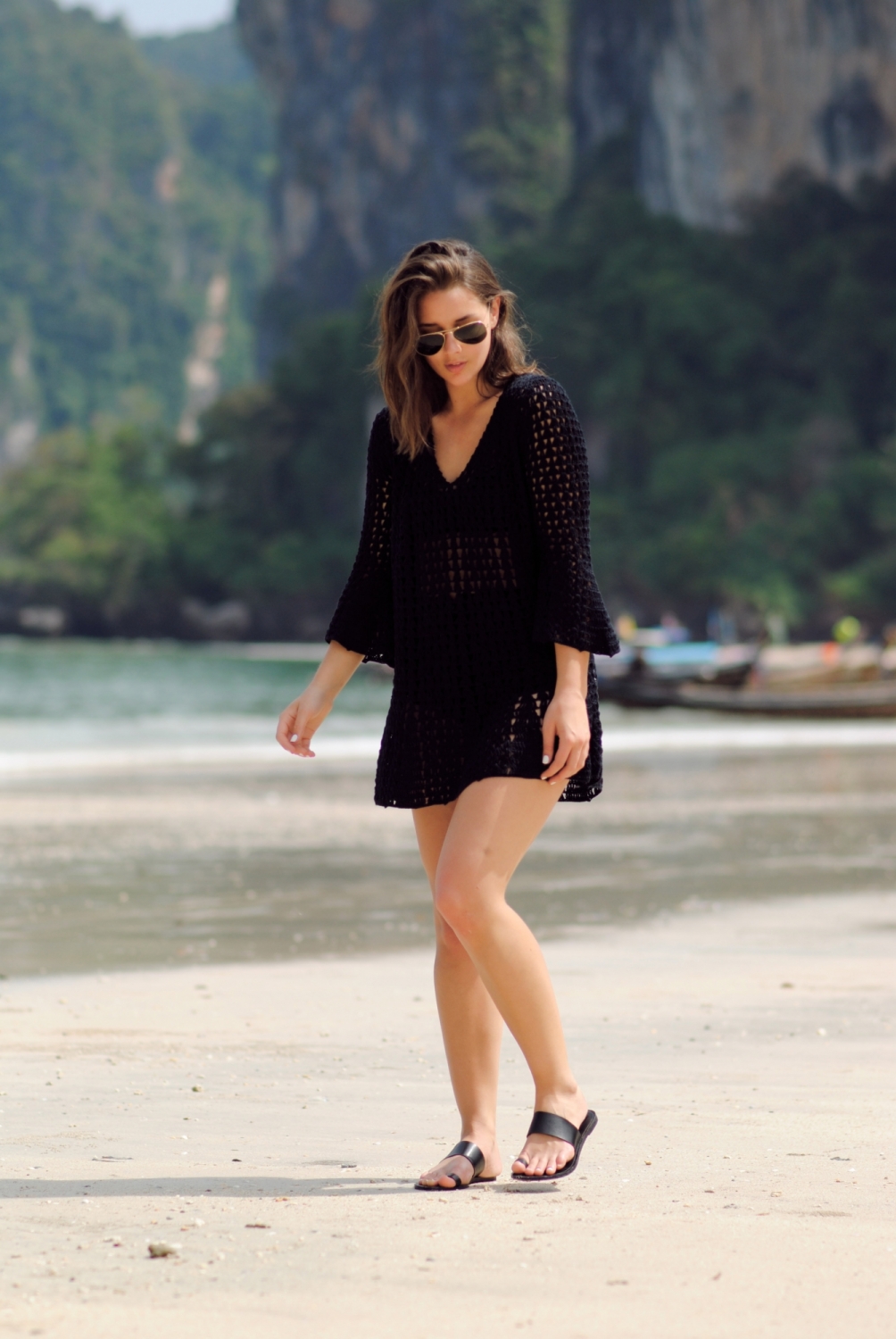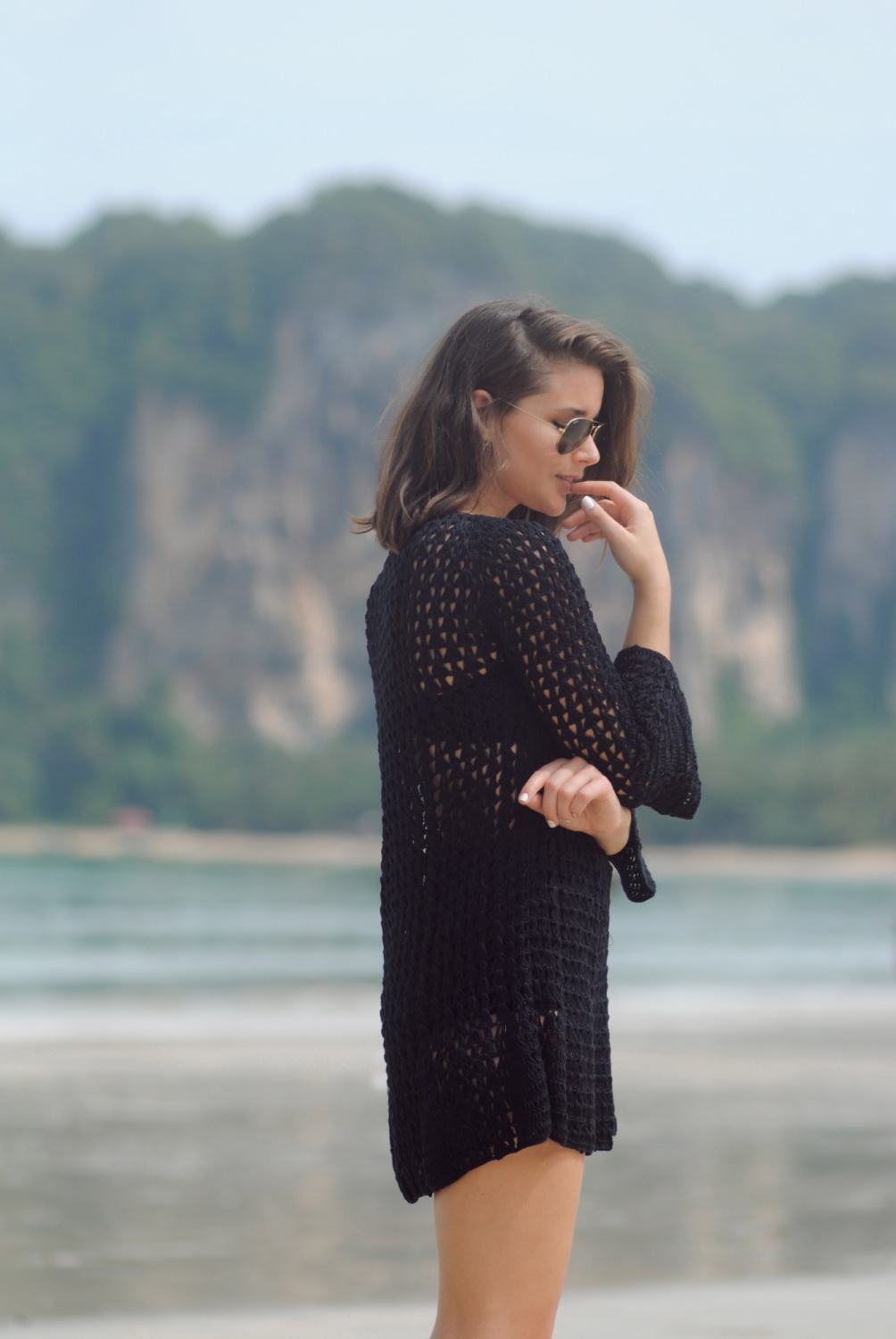 Cleobella cover up, Lisa Marie Fernandez bikini (similar), Matiko sandals, ray-ban sunglasses*
A crochet coverup, or any variety of cover ups is one of my top necessities for an island getaway. When you feel covered enough to walk into a few shops or get some lunch straight after a swim is one of the carefree elements a holiday should entail. A simple pair of flats is also crucial. I've basically worn these ones everyday since I got here.
These pictures were taken on the beach at Rayavadee, one of the most breathtaking locations I have ever been lucky enough to stay at. Our villas were hidden away by palms and surrounded by mountainous terrain, you can literally lie in the pool and look up to see green covered peaks. Definitely one to come back to if I have the opportunity again.
*Advertorial products