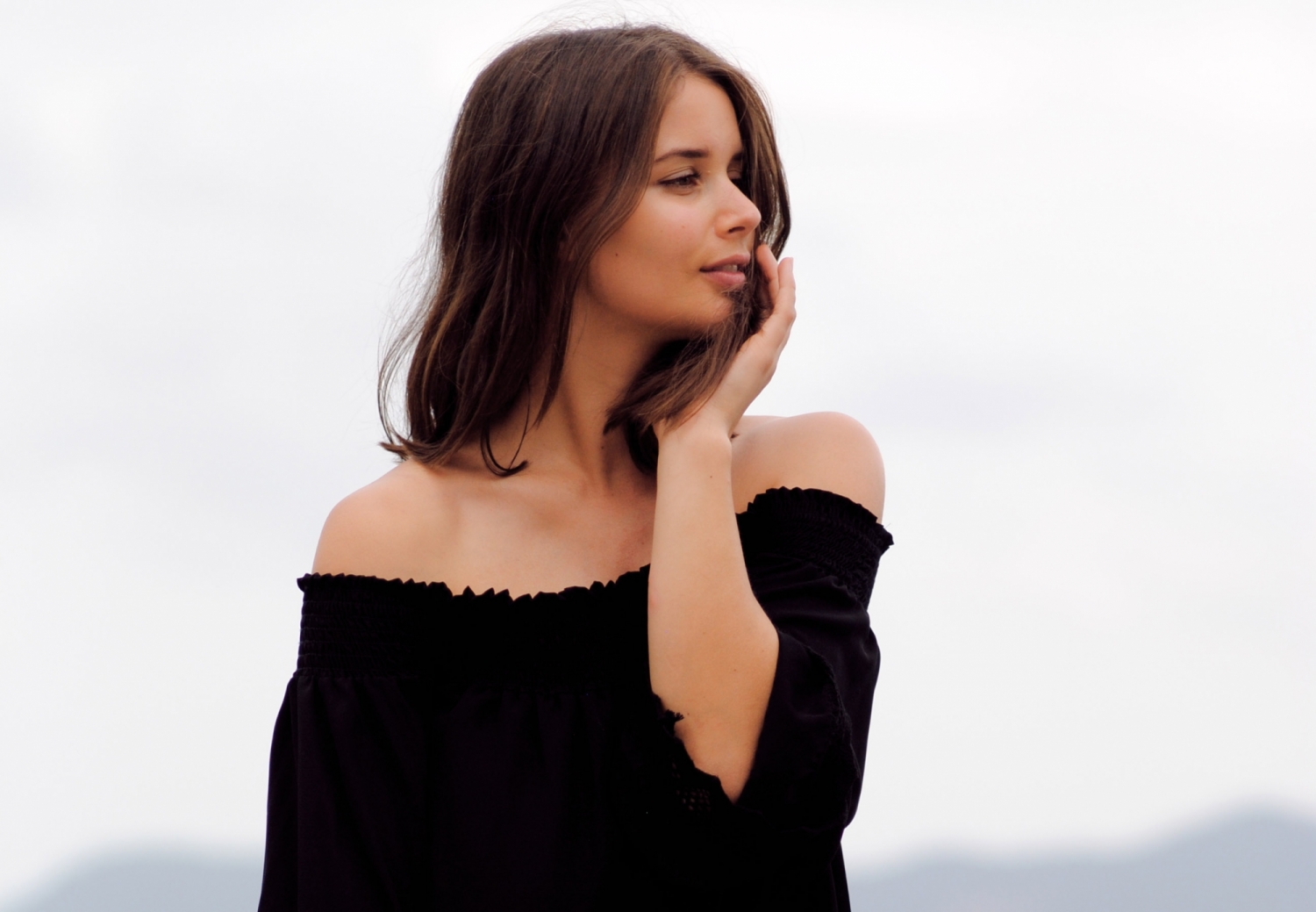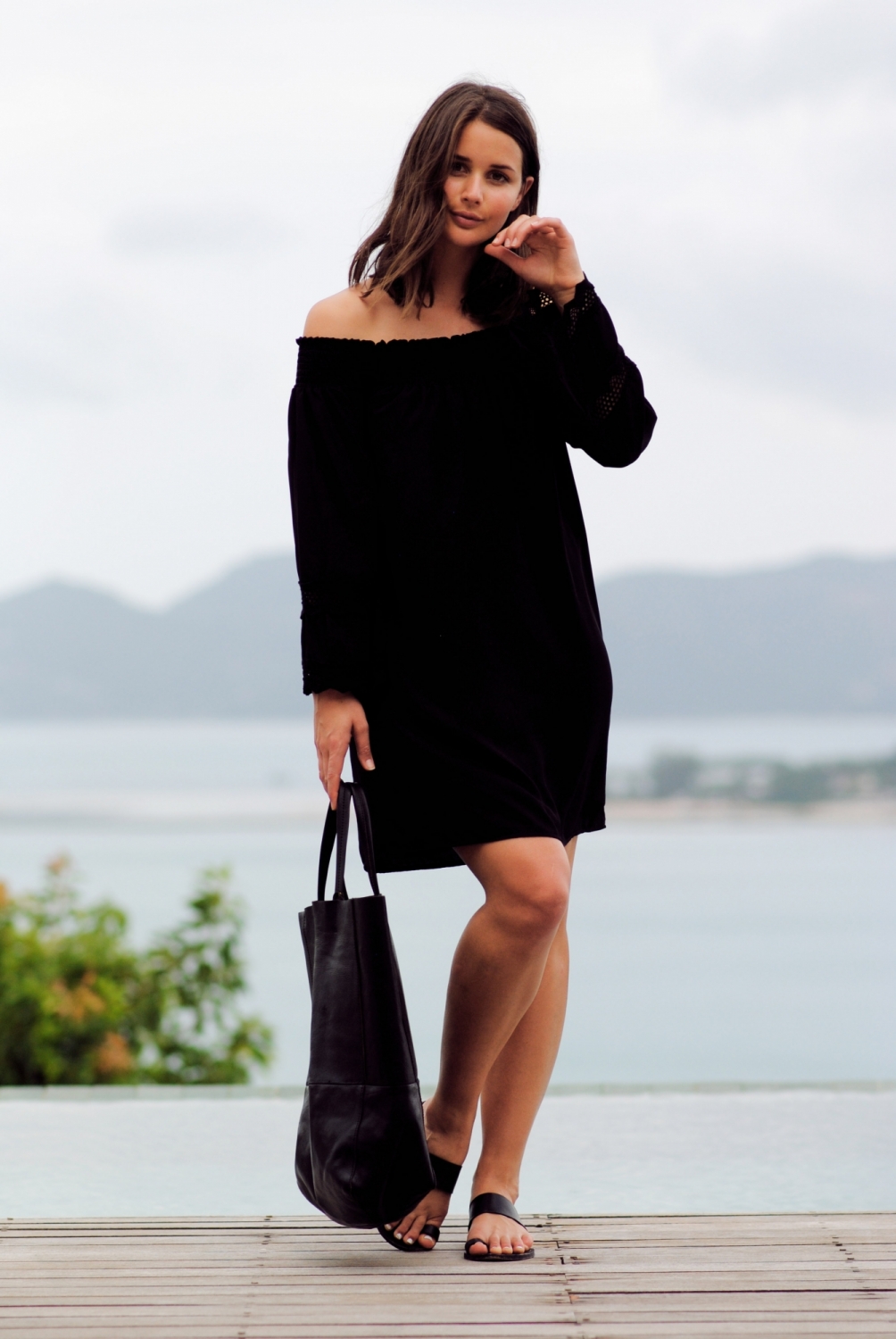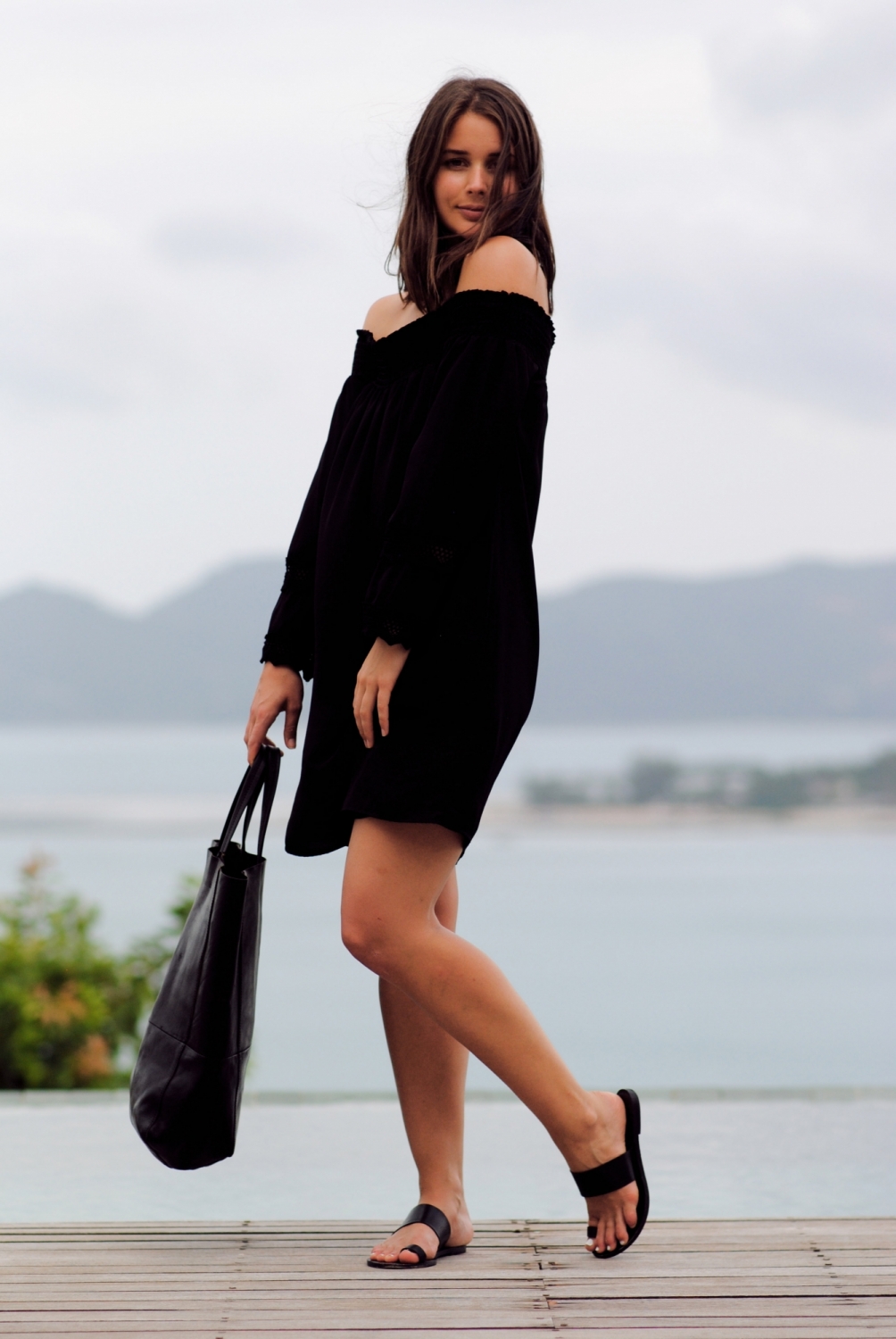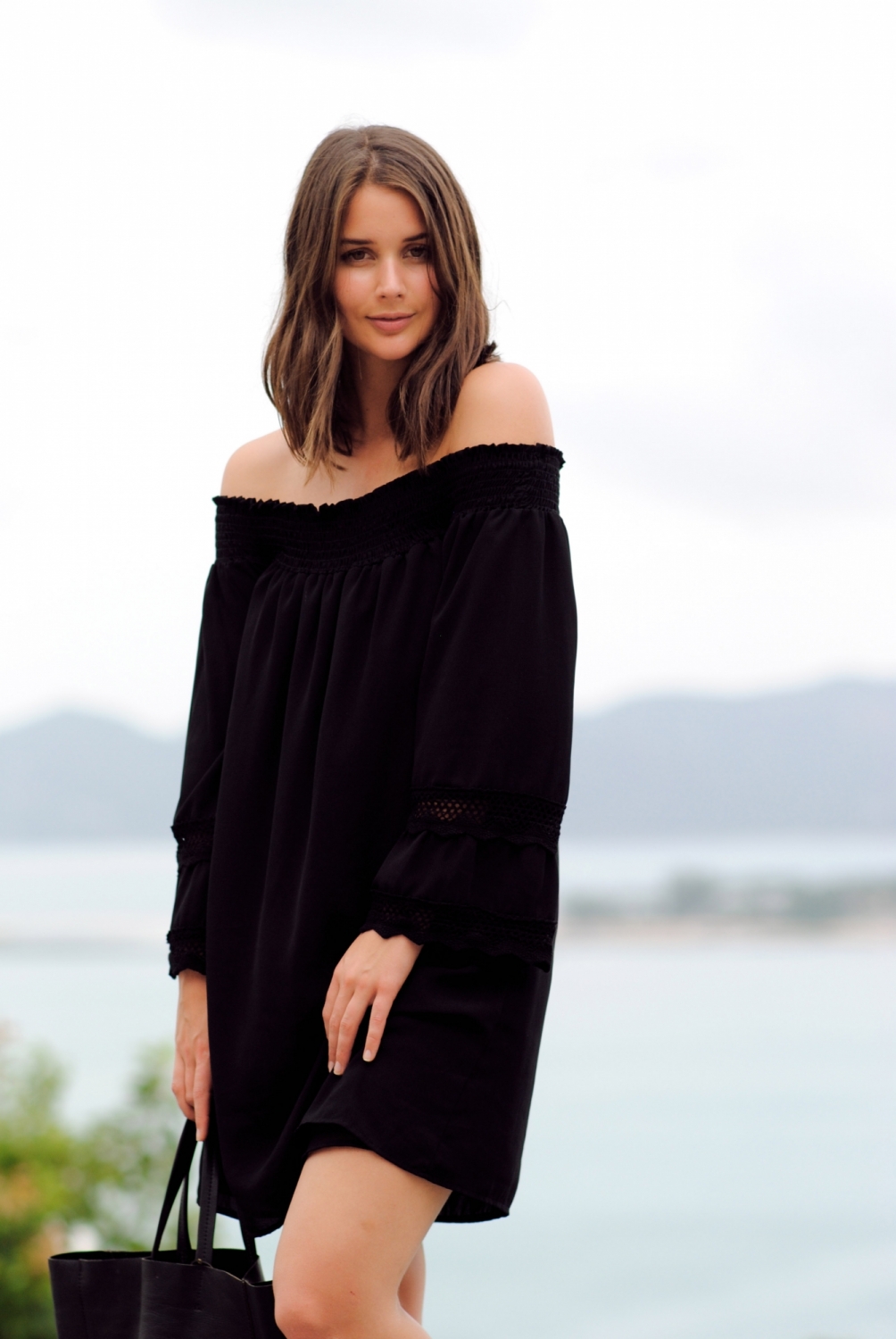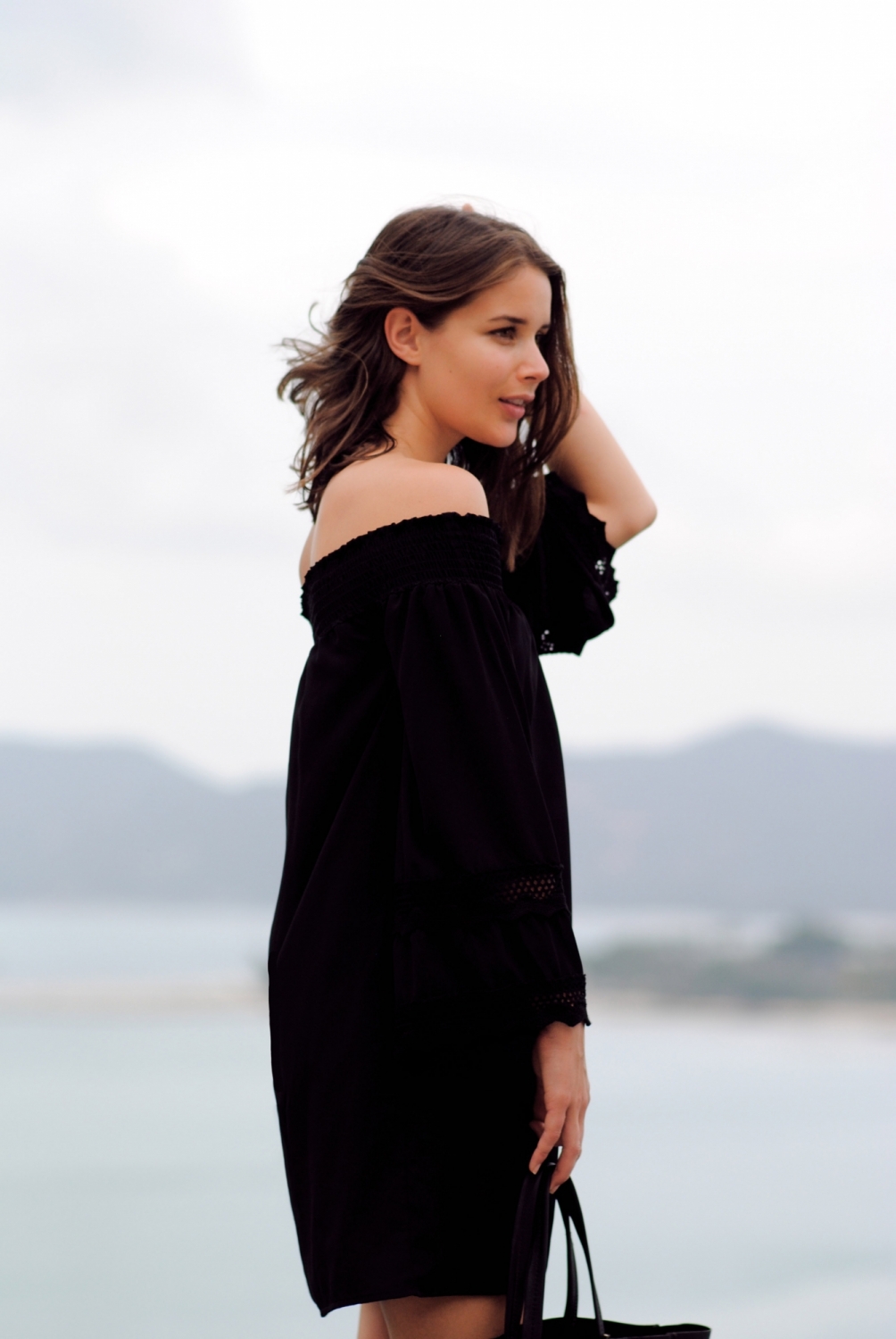 Va Va Off the shoulder dress, Matiko sandals, Morrison leather bag (similar here and here)
Remember that off the shoulder top I wore earlier in the week? Well as mentioned it was actually a light weight dress that I could easily tuck in to create a top, but as I was wearing it quite frequently throughout my travels, alternating between a top and a dress it has to make the cut as a resort wear essential on its own.
When you travel its all about making the most of the limited luggage space that you have, so finding ways to wear items differently is key and will really test your styling knowhow!
– GET THE LOOK –
OFF THE SHOULDER DRESS
Asos, Nicholas, Raga, Asos, Tbags LA
– THAILAND TRAVEL INFO –
I've had such an amazing trip to Thailand over the last week and stayed at some of the most breathtaking locations. Here is a quick rundown in case you've been hanging out for some travel advice!
Phuket
I had only been to Thailnd once before 6 years ago and went to both Phuket and Koh Samui with some girlfriends. Phuket is more hustle and bustle than the other locations, so if you're into night life and markets this is the one for you. I stayed at Aleenta Phuket Phang Nga Resort and Spa which technically isn't in Phuket but a little north in Phang Nga but still easy enough to head to Patong beach for the day to get your tourist fix.
Krabi
I hadn't been to Krabi before and so was really excited to see a new part of Thailand. It made me even more excited that the place we were staying at was only excessible by boat. I like my island holidays more quite and serene, and Krabi definitely delivered! Staying at the incredible Rayavadee which is located on the edge of Krabi's national marine park. There are lots of must sees and do a this spot. One being the hike, or should I say vertical climb up to the viewpoint. Seriously, there are ropes involved! But is SO worth it and makes you feel like you've really achieved something! The other would be afternoon drinks at sunset in the Grotto, a cave overlooking the water the is ridiculously picturesque.
Koh Samui
Even though I adored Krabi, I think Koh Samui is still my favourite. I connect Koh Samui with being high up on the hills and being able to see from one side of the island to the next. We stayed and the jaw dropping Samujana villas that are construct as stand along houses on the hills of the north east of the island. This is the ideal spot if you're travelling with a group of friends, couples and family. Koh Samui is a place that you could easily stay for a week as its that beautiful.
A big thank you to Flight Centre Australia for having us onboard this week as our flying sponsor for the trip. I've used Flight Centre on multiple occasions when i've travelled as I'm more of a planner than a spontaneous travel hopper and love that they can coordinate all my flights for me, which can be quite stressful when done on your own and something I try to avoid! For more pictures on the trip check out all of Geneva, Carmen and my images via instagram with the hashtag #flightcentre_thailand