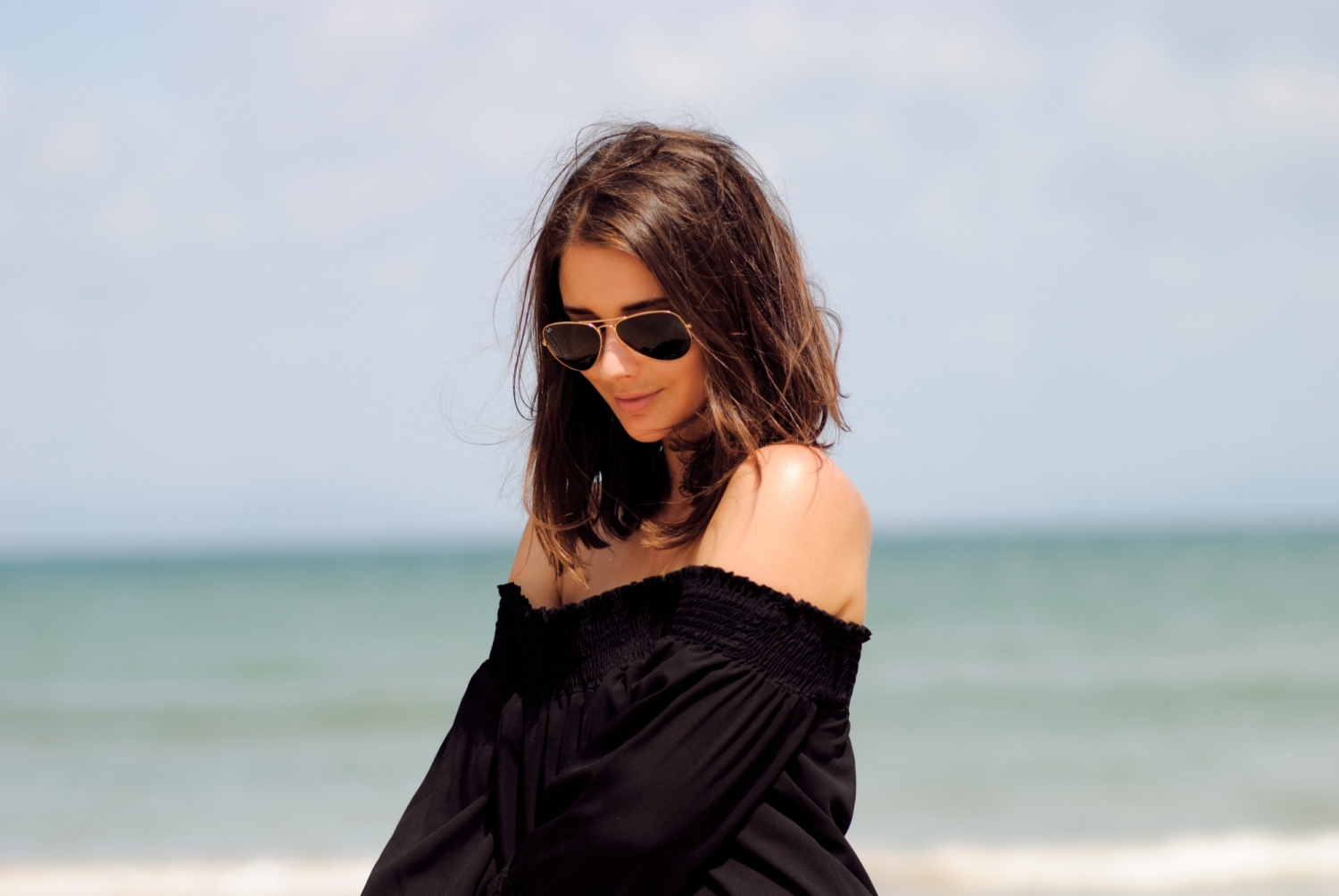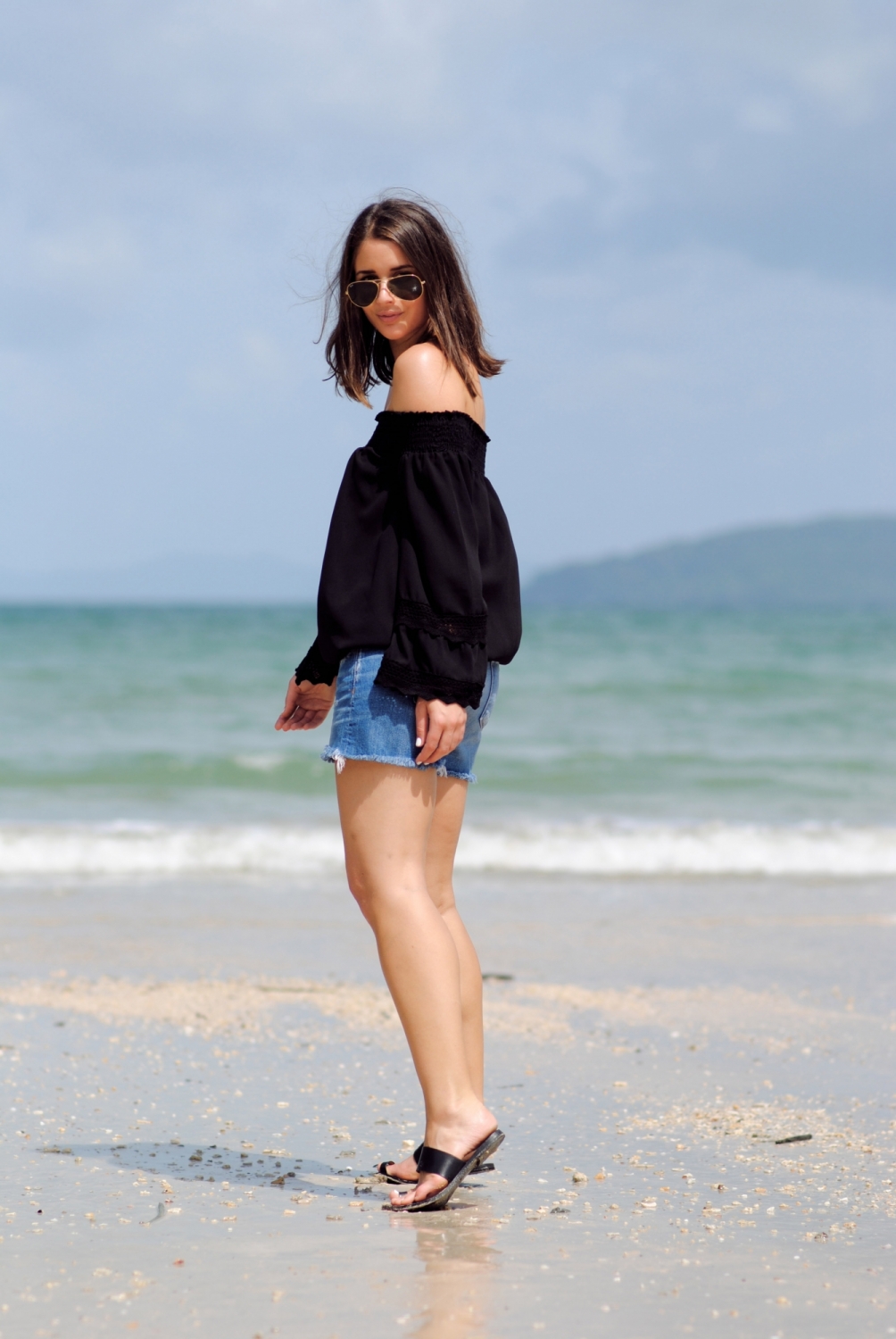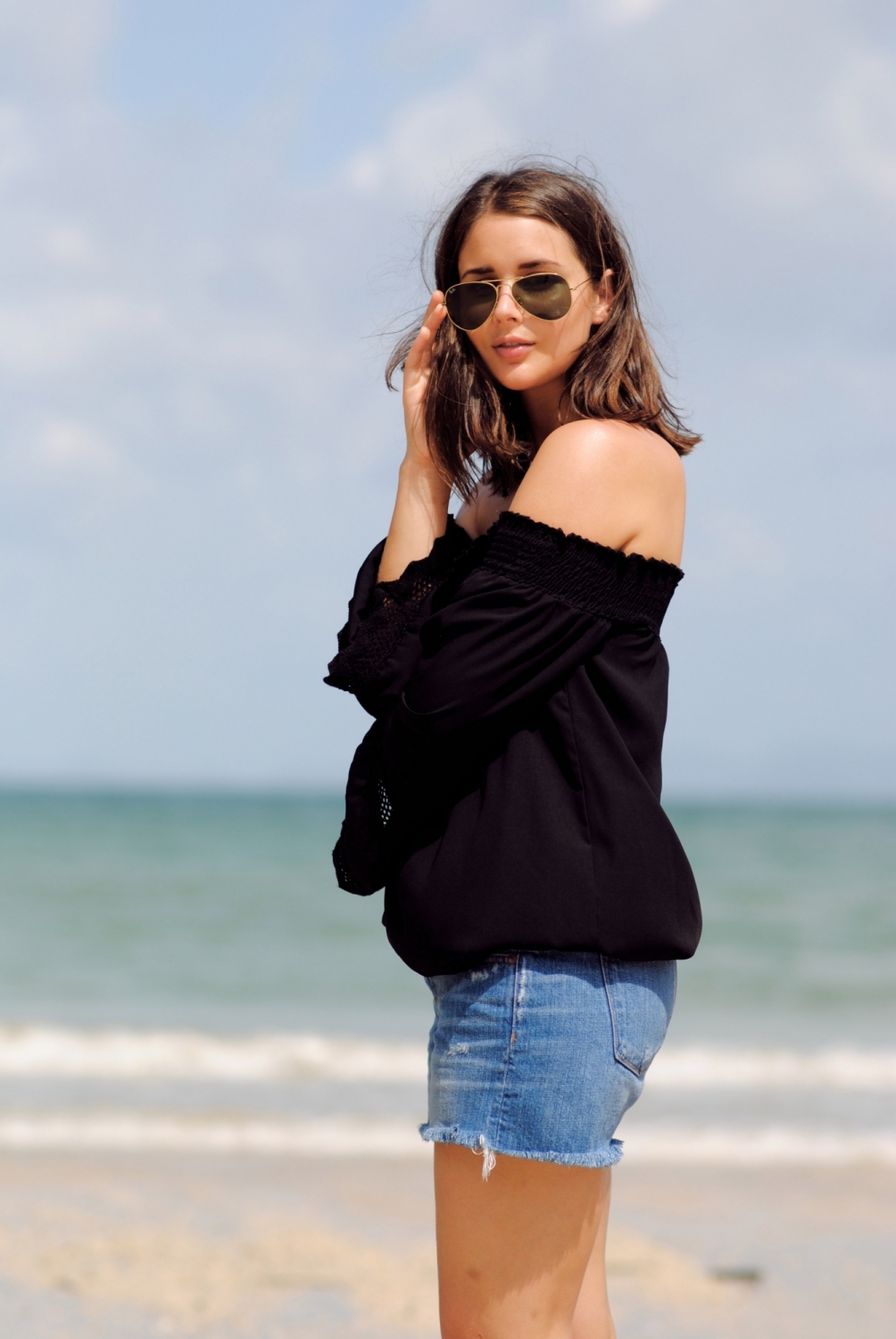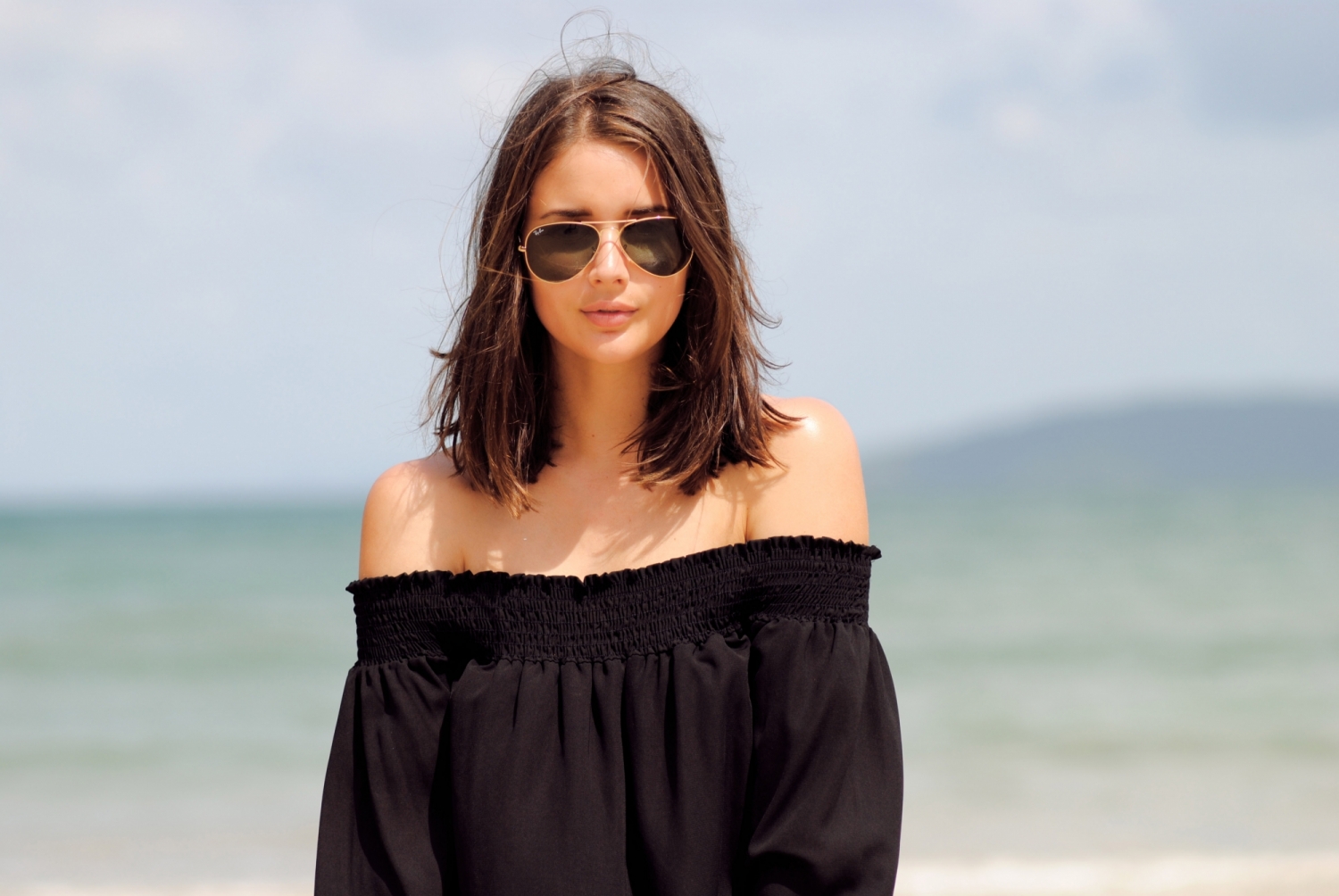 This week as I've been travelling around Thailand I thought it would be fitting to focus on outfits for a week in resort wear. Lets face it, holiday wear usually isn't your everyday wear, especially when you're in a climate that is different to home.
This is also going to touch on the different pieces I think of when packing for a trip so you don't get caught out on not having the right clothing for that boat trip or nice dinner.
Today its all the importance of packing a pair of your favourite denim shorts. This time I'm dressing them up with a black top I make-shifted from a dress I packed, but just as easily can be worn with a cotton singlet if you're off on a walk around the island.
I'm also teaming up with the charity foundation Jeans for Genes day, an organisation that raises funds for research into birth defects and diseases such as cancer, epilepsy, and a range of genetic disorders. So wherever you are on August 1 (national Genes for Jeans day), whether its on an remote island or at work, wear your jeans and donate to help give every child the opportunity to live a long and healthy life.
You can donate to the Jeans for Genes foundation here.
Wearing: J Brand denim shorts, Va Va dress as top, Matiko sandals, Ray-ban aviators